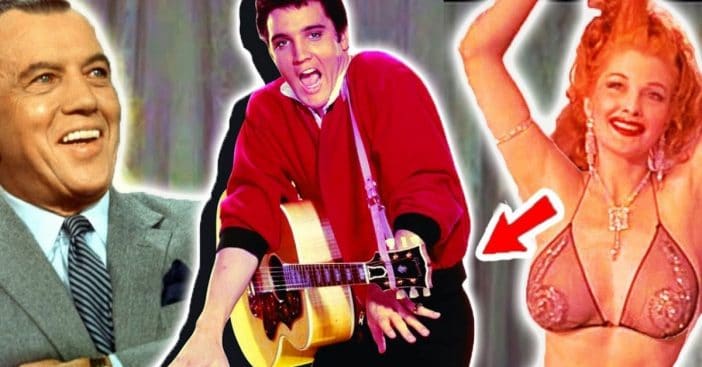 In the days before MTV and YouTube, how did fans get to see their favorite musical acts perform, especially if you lived somewhere rural no big groups would tour through? The answer is through variety TV shows that would combine sketch comedy, dramatic actors, dance, and special musical guests into a vaudevillian good time. And for new artists looking to make it big, or established stars releasing new hits, for decades the premiere show to appear on was The Ed Sullivan Show.
From 1948 till 1971 Sullivan hosted too many famous acts to name, and iconic musical moments on his show were common. In fact, the first time a rock song was performed on national TV was on Ed Sullivan in 1955. Today we're going to be counting down some of the best performances ever on The Ed Sullivan Show. Now, let the beat go on!
The Beatles – 1964
Did you think anything else was going to start this list off? By 1964 The Beatles had completely conquered the UK, but a record label dispute had prevented the band from releasing any singles in the US. The American public was forced to sate their hunger for the hottest new act in the world with bootlegged English records, and they were ravenous for more. So when The Beatles hopped across the Pond to appear on The Ed Sullivan Show in February, anticipation was through the roof. And the band did not disappoint. In two sets, wearing matching suits and sporting their iconic mop-top haircuts, they blasted through now-familiar classics such "I Want to Hold Your Hand" and "I Saw Her Standing There." An astounding 73 million television viewers, over a third of America's population and a new tv record, strained to hear John and Paul over the screams of their adoring fans. Beatlemania had officially arrived, and popular music changed forever when Ed Sullivan first uttered the immortal words "this city has never witnessed the excitement stirred by these four youngsters from Liverpool who call themselves the Beatles."
RELATED: 'Ed Sullivan Show' YouTube Channel Launches Rare And Nostalgic Performances
Elvis – 1956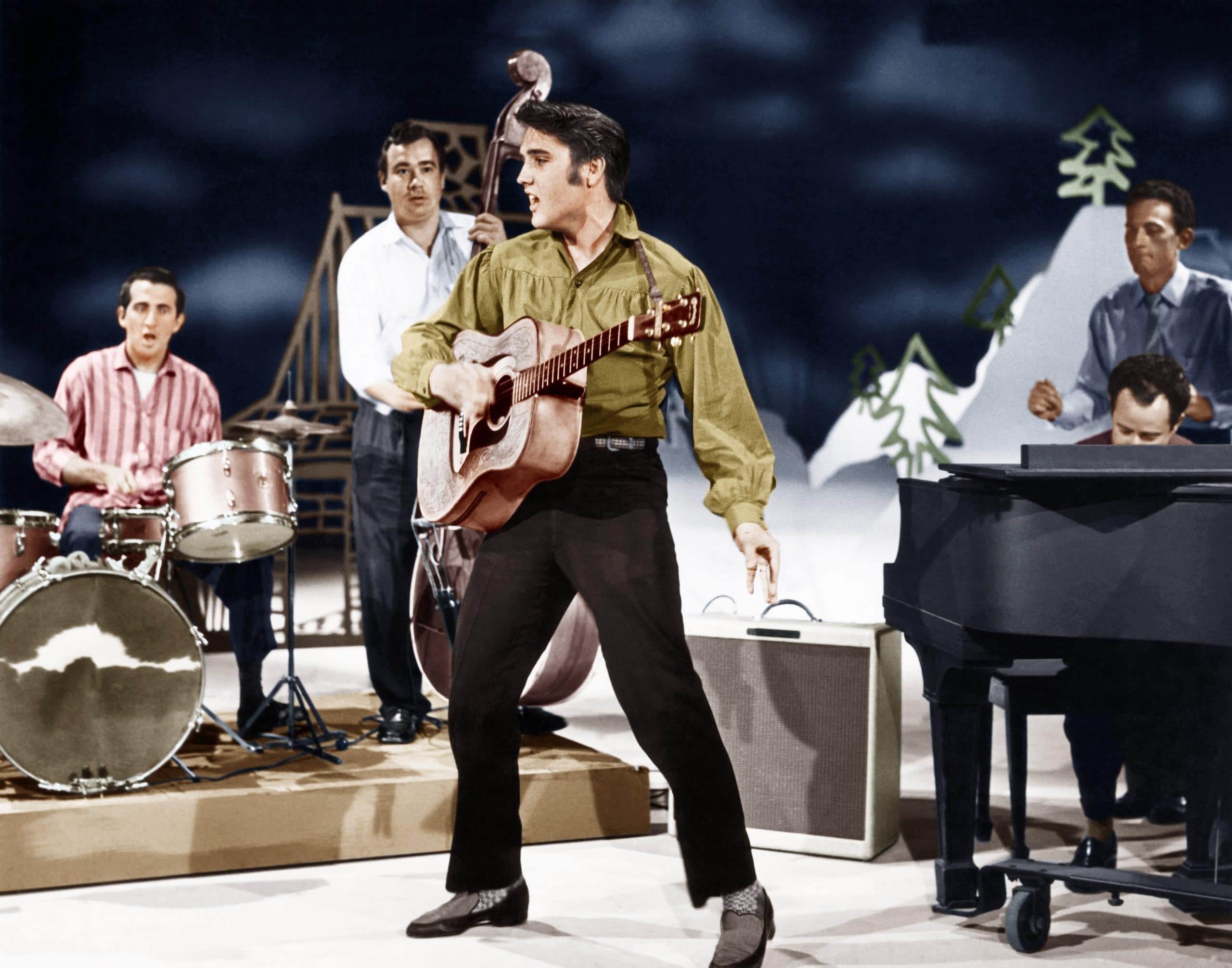 The performance that nearly never happened. Earlier that year Sullivan had declared Elvis to be "unfit for family viewing" due to his pelvic gyrations. Which makes me wonder how he feels about Shakira. But as always, money comes before principles, and after The King's appearance on Sullivan's rivals beat his own ratings, he relented and paid Elvis an unheard of $50,000 for three appearances. However, Sullivan was still worried about the dancing, stating "when he moves his legs back and forth you can see the outline of his–" Yep – he continued with, "We just can't have this on a Sunday night." Pandering to hand-wringing network censors and ignoring the millions of housewives, teenage girls, and everyone else who loved Elvis' luscious loins, every time his hips started shaking the show cut to more discreet closeups of the King's upper body – which is pretty damn sexy in itself. Elvis snarled his way through new hits "Don't Be Cruel" and "Hounddog," and even though the 60 million people watching were deprived of his pelvis, the appearance cemented Elvis' standing as the biggest star in the world.
James Brown – 1966
In 1966 James Brown was regularly topping the R&B charts, but mainstream success was proving more elusive. Seeking to expand his audience, Brown and his band The Flames booked a performance on Sullivan, whose millions of viewers were largely unfamiliar with his music. And boy were they treated to something special. From the moment Brown strutted down the ramp his infectious energy and signature dance moves lit the crowd up. Blasting out "Papa's Got a Brand New Bag" and "I Got You (I Feel Good)," the godfather of soul absolutely dominated the stage, at one point even doing a moonwalk decades before Michael Jackson. In his final number, Brown did his famous cape routine, where he would collapse to the floor in faux exhaustion before being covered with a cape and led offstage by an aide, only to spring back to life and right back into the song. Finally Brown did indeed have to be helped off, having given every last ounce of energy he had to the audience. After the performance was over Sullivan could only state, "That really is excitement, isn't it?" An understatement if I've ever heard one.
The Rolling Stones – 1967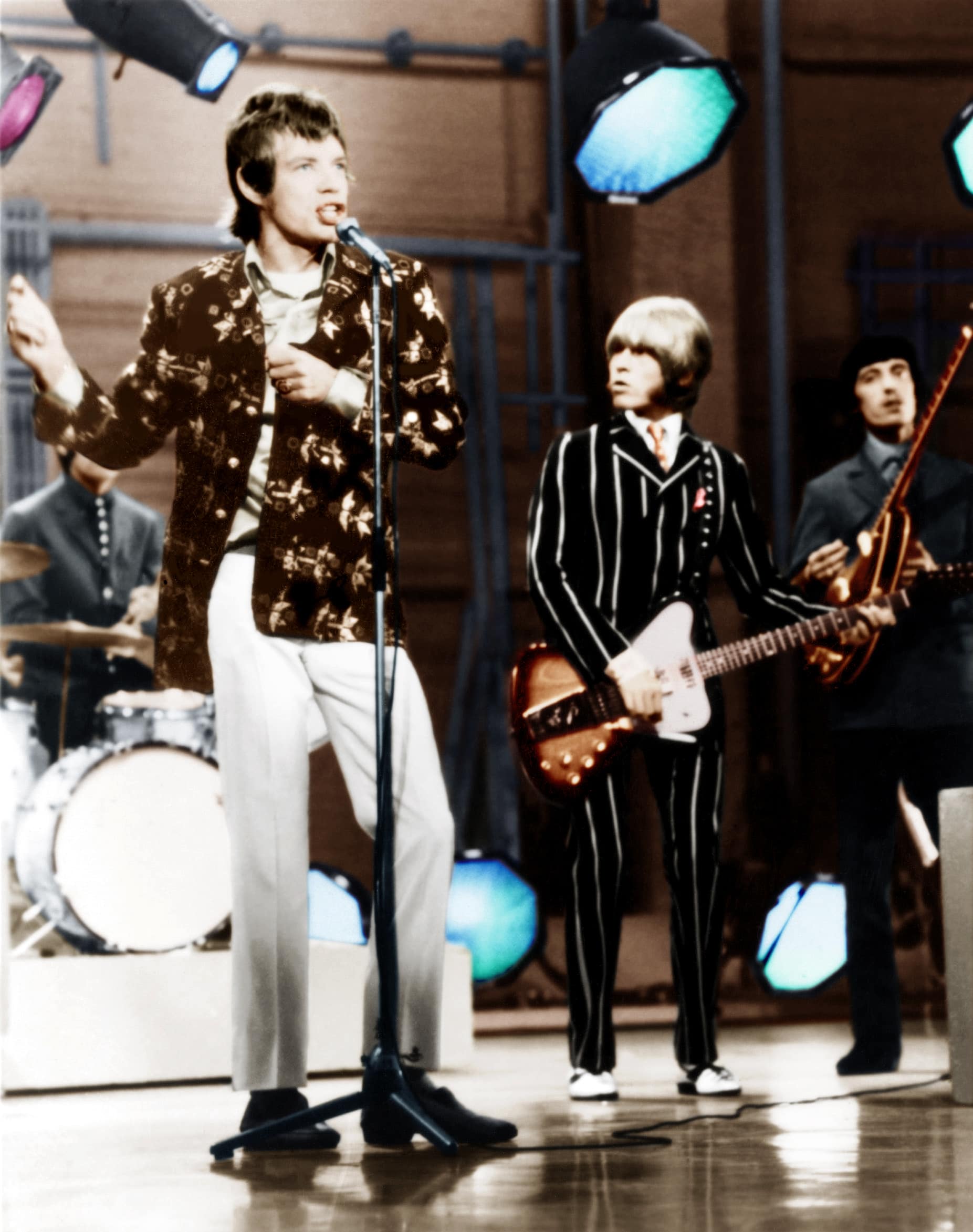 The Stones are looking to promote their new single on The Ed Sullivan Show, as they had already been on the show several times to rave reviews, they figured Sullivan would be eager to have them back. And he was, except for one thing. The content of their new song "Let's Stay the Night Together" was deemed too risque for the Puritanical censors of the mid-60s. Sullivan reportedly said, "Either the song goes, or you go." The band agreed to compromise, and instead sang "let's spend some time together," which is still a euphemism for sex, just maybe one dumb parents wouldn't understand? Jagger gave his usual sneering, strutting performance, and the Stones were as magnificent as always. But what really makes their appearance stand out is Jagger giving a new meaning to the Rolling Stones in expressing his feelings on being censored. As he sings "let's spend some time together," with the camera in a tight close up of his face, Jagger gives what can comfortably be described as the biggest eye-roll of all time. Take that corporate America!
The Doors – 1968
Speaking of censorship, The Doors in the late 60s sounded like no other pop music on the charts. They had no bassist, their music was dominated by the electric organ, and their singer resembled nothing so much as a drunken poet stumbling around a pub. But they had just scored their first #1 hit in "Light My Fire," and were looking to cash in and take Elvis and The Beatles route to superstardom by appearing on The Ed Sullivan Show. But ten minutes before they were scheduled to walk out on stage, a producer stopped by their dressing room and told them that the line "baby we couldn't get much higher" would have to be changed to the stupid and generic line, "baby we couldn't get much better" due to worries about promoting drug use. Well, unlike The Rolling Stones a year earlier, Jim Morrison completely ignored the show's demands, and sang the band's unaltered hit to millions. This led to a lifetime ban for The Doors from Ed Sullivan, but as Morrison said "Hey man, we just did the Sullivan show." Good point.
The Beach Boys – 1968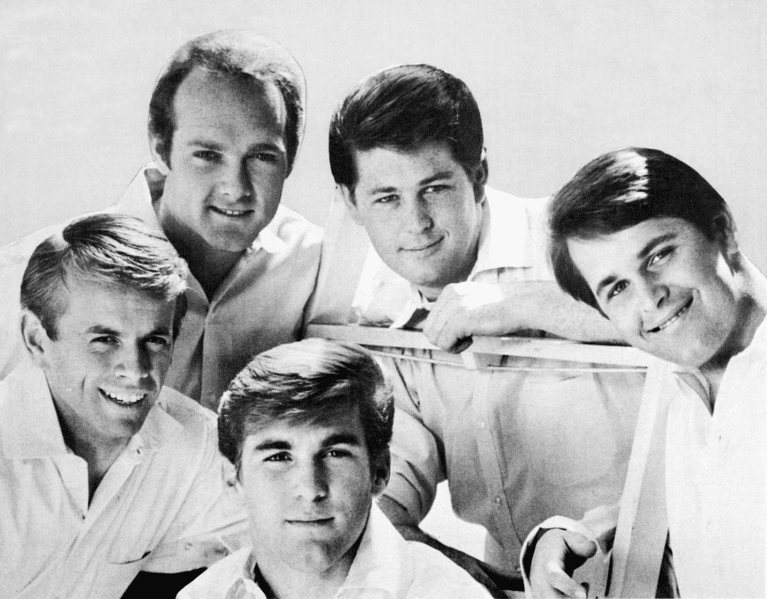 By the late 60s pop music was radically different than at the start of the decade. The summer of love had happened, psychedelia reigned, and The Beatles had just dominated the charts with Sergeant Pepper's Lonely Hearts Club Band. And nothing encapsulates this change better than The Beach Boys' 1968 appearance on The Ed Sullivan Show. When the surf-rock gods had first performed on Sullivan in 1964 the show was in black and white, and they played fantastic if not musically adventurous hits like "I Get Around." Fast forward four years and things had changed. The Beach Boys had released Pet Sounds, one of the most sonically ambitious rock albums of all time, two years previously, and weren't the same Southern Californian surfers they had been. They experimented with green screen and kaleidoscopic effects, sang the new hit "Good Vibrations," and their whole performance was awash with psychedelic colors. A new era had dawned, and not even The Beach Boys were immune to it.
The Jackson 5 – 1969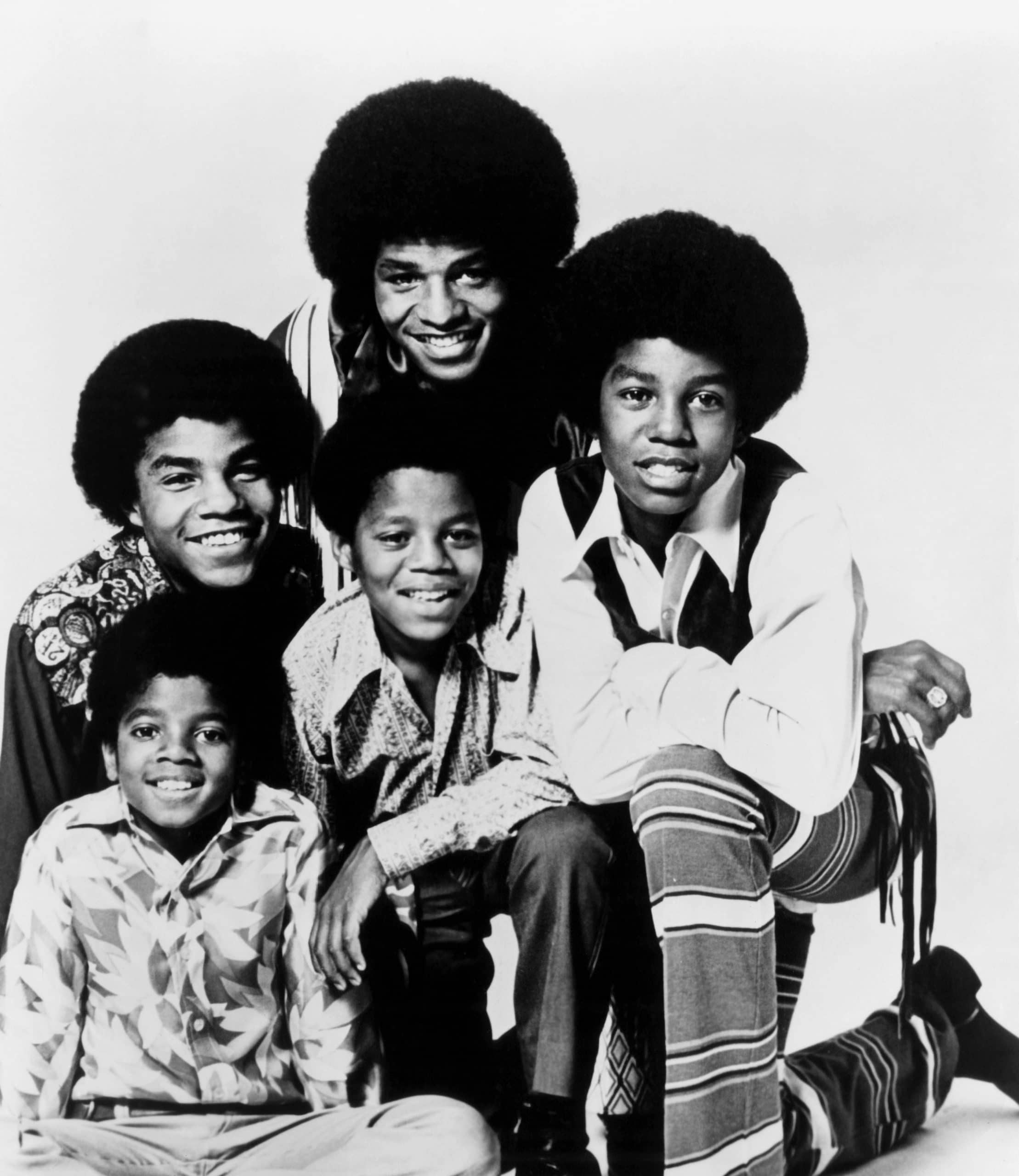 In 1966 The Jackson 5 were still touring the country playing talent shows, but by the end of 1970, they had become the first act to have all four of their first singles reach #1 on the charts. What happened in between? They played The Ed Sullivan Show of course. When the Jackson's first appeared on Sullivan in 1969 they were fresh-faced newcomers to the music industry. Literally. Michael Jackson was only 11 years old at the time, years away from any potential facial hair. Young or not, the brothers, with their impeccably choreographed dance moves and soulful voices, blew the audience away. It didn't hurt that Michael, with a purple hat, purple fringe vest, and a twinkle in his eye, had more charisma in his pinky toe than almost anyone alive. The group used their appearance as a springboard for chart-topping domination, and Michael would eventually become the most famous person alive. But it all started with one performance where America was introduced to arguably the most musically talented family ever.
Wow. The Ed Sullivan Show was truly one of a kind. Is there any program since that has reminded you of Sullivan? Were you lucky enough to witness any of these performances live? Did we leave out one that had you on the edge of your seat or standing and dancing the night away? Let us know in the comments below, we read every one!