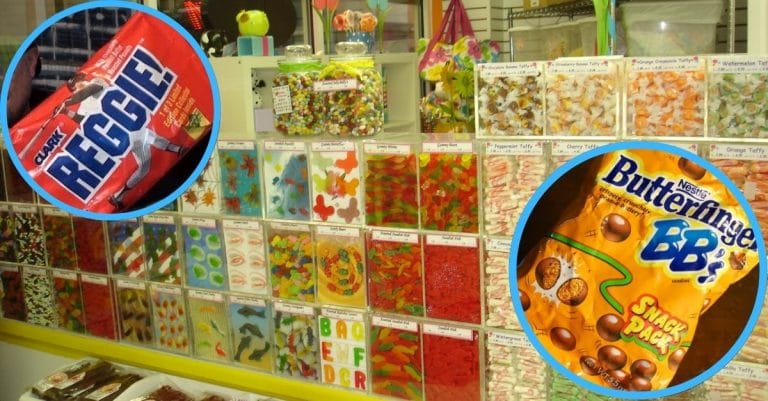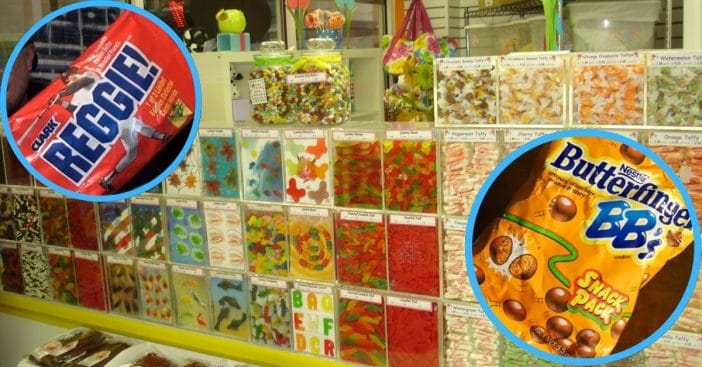 Candies have come and gone over the years, left as nothing but a memory upon the taste buds. Just as smell can conjure up memories of times passed, vintage sweets can taste like years ago. What are some classic sweets that we used to see on store shelves, now no more?
The reason these disappeared varies greatly. Some companies cited a lack of strong demand – though nostalgic candy enthusiasts will beg to differ – while others actually had safety complaints. Take a trip down memory lane with this fistful of vintage sweets you don't see in their original form.
Slo Poke lollipops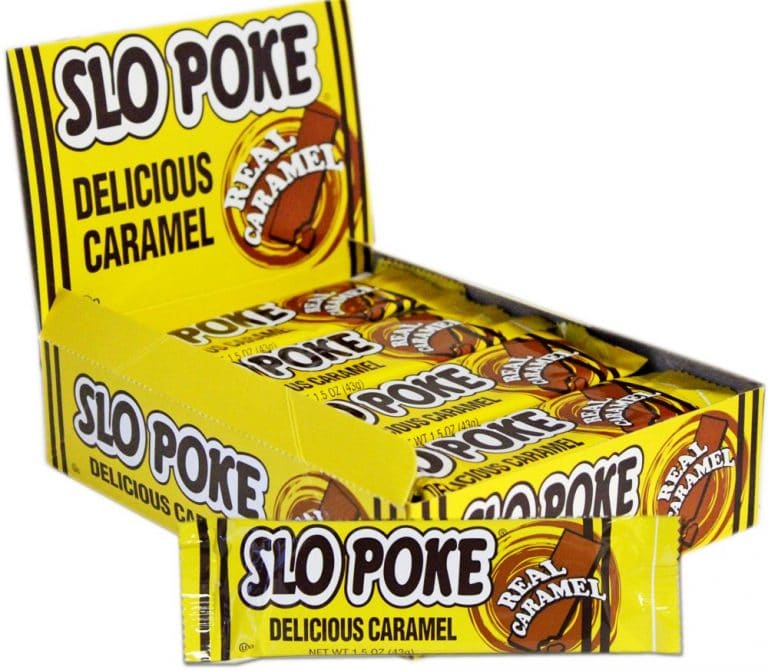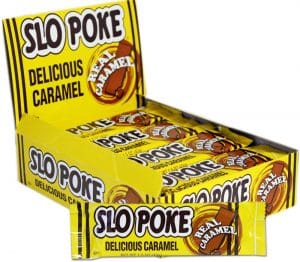 Don't let their name fool you; Slo Poke lollipops were early to the vintage sweets party, dating all the way back to 1926 through the the Holloway Candy Company. The draw to this sweet was its flexibility; consumers could chewed like a candy or sucked like a typical lollipop.
RELATED: Did You Know Charms Candies Ended Up As A World War II Tradition?
To an extent, these persist today, but as the Caramel Bar with a different ingredients list.
Marathon bar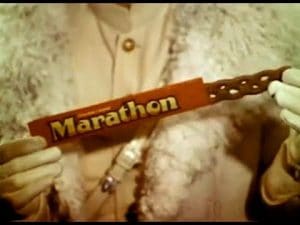 To the rest of the world, Snickers satisfied everyone's cravings, because you're not you when you're hungry. But in the UK and Ireland, they knew this candy as a Marathon bar. Today, Snickers enjoys consistent popularity, but those looking to snag an original Marathon wrapper could do so only for a brief period once the UK name changed in the '90s.
Reggie! Bar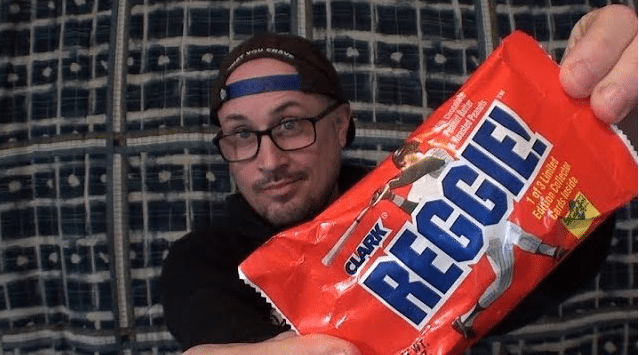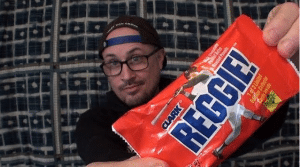 The Reggie! bar really hit a home run, as would be expected for any vintage sweet named after New York Yankees right fielder Reggie Jackson. The Reggie! bar boasted a milk chocolate exterior coating a peanut and caramel core.
It debuted with the Yankees home opener in 1976 and became such a hit it stuck around for six years. The treat made a brief comeback with a peanut butter rendition replacing the caramel, but was fully gone by the end of the '90s – though not before fans were literally throwing the candies at their favorite player out of reverence.
Bonkers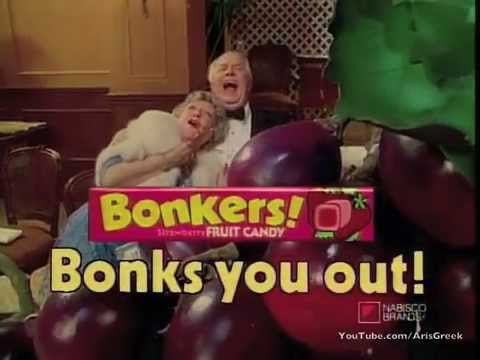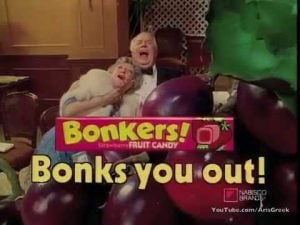 Nabisco released Bonkers bars in the mid-1980s, introducing consumers to a fruity chew with a tangy filling. Even if you never ate these personally, you probably know the commercials, where excessively serious people would totally change after one bite from a Bonkers – and after getting hit by some falling fruit.
So, maybe it makes some sense that when those commercials enjoyed less air time, these vintage sweets didn't last much longer either.
Butterfinger BBs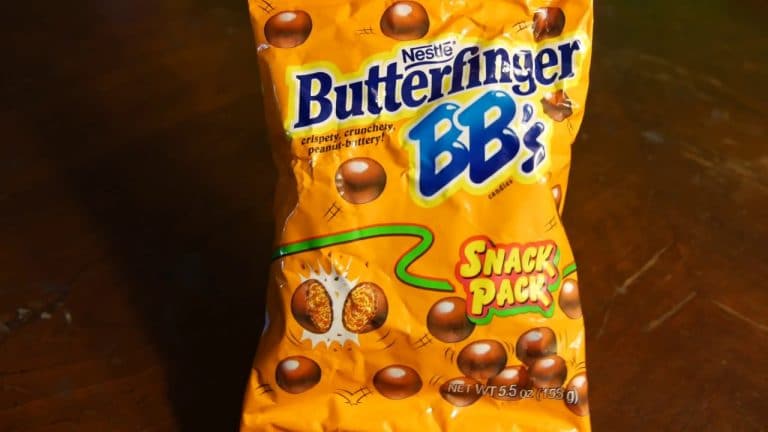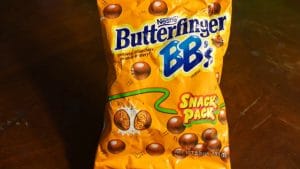 Nobody better lay a finger on my Butterfinger! This warning became famous for the "crispety, crunchety, peanut-buttery" Butterfinger as we know it. But in the early '90s, there was also a smaller, round rendition, rather like Malteasers.
By 2006, they ended up discontinued. It's theorized this is because they had a low melting point that made them very difficult to eat.
PB Max
Mars is responsible for many of the vintage sweets we came to enjoy across the decades, but even they had to shelve some ideas. Milk chocolate coated a crunchy cookie and peanut butter interior. This '90s treat reportedly made $50 million in sales, but ended up discontinued, supposedly because of some deep-seated hate for peanut butter.
Wonka bar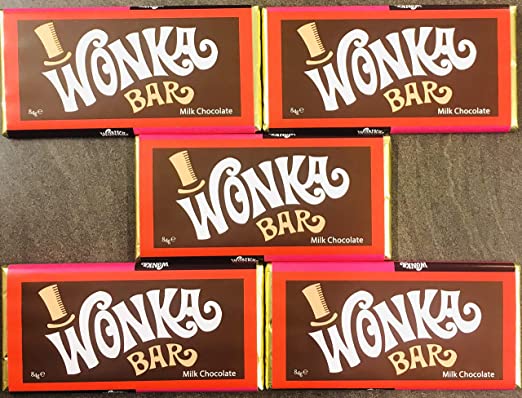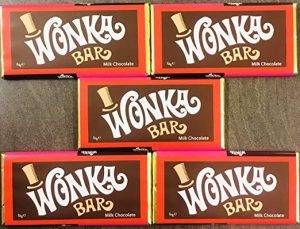 Of course, the world's greatest chocolateer would have a candy bar to his name. Who would Willy Wonka be if he couldn't make the sun rise, sprinkle it with dew, cover it with chocolate and a miracle or two? Enter the Wonka bar.
Inspired by the 1964 Roald Dahl novel that was later made into multiple movies, the Wonka bar debuted in 1976 through Chicago's Breaker Confections, then Willy Wonka Candy Company, a division of Nestlé. It enjoyed a brief comeback in 2005 to celebrate Tim Burton's adaptation. Poor sales kept them from returning in earnest.
GatorGum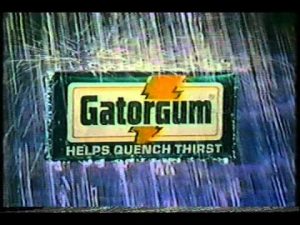 To this day, sports teams and individual athletes turn to Gatorade as their sports drink of choice, providing hydration, electrolytes, energy and cravings for a particular burst of flavor as they train. Imagine capturing that in the form of something edible!
Well, they tried, which gave rise to GatorGum, one of those vintage sweets that tastes of nostalgia and a whole lot of tartness. In fact, it was reportedly so tart, it hurt people's mouths, prompting its discontinuation in 1989.
(Original) Kinder Surprise Eggs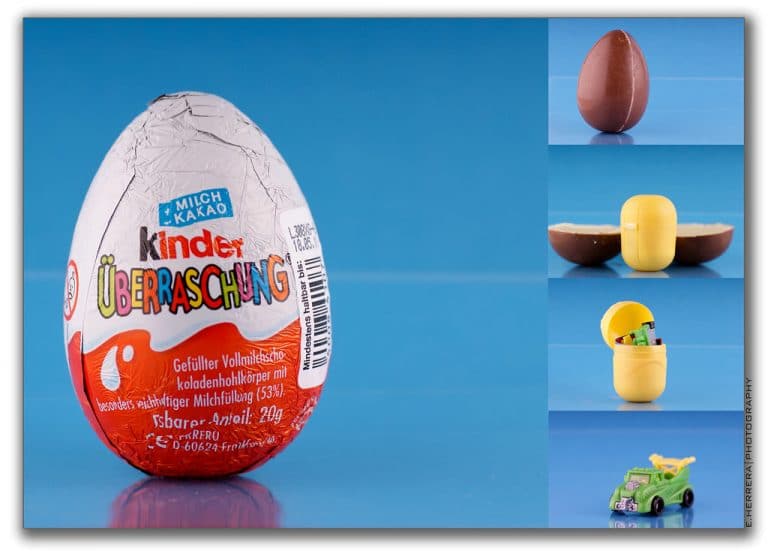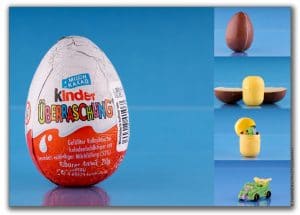 Kinder Surprise eggs conjured all the excitement of opening a holiday present with the warm decadence of Easter chocolate. But for a time, the Food and Drug Administration outright banned these vintage sweets, deeming them a choking hazard.
Finally, in 2017, Kinder made a comeback, though you won't see the surprise eggs in exactly the same form as we grew up with them as!
7-Up
Wait, like the drink? Exactly! Before it became associated with the drink, 7-Up was the name of Pearson's Candy's unique candy bar. It featured a bar shape like normal, but then also had seven chambers with a different filling. Such flavors could include fudge, cherry, coconut, orange jelly, and butterscotch.
Sadly, this took a lot to manufacture, and between those high costs and trademark disputes, the bar disappeared by 1979.