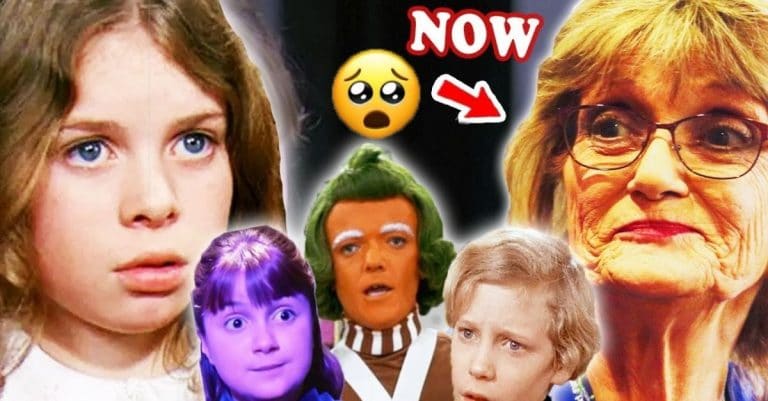 5/11/2022
A Treat For All! Adapted from Roald Dahl's novel Charlie and the Chocolage Factory, Willy Wonka & The Chocolate Factory is arguably the greatest family film ever made. Starring the irreplaceable Gene Wilder as the titular Wonka, with terrific music throughout which garnered an Academy Award nomination, and uniquely strong performances from the children, of whom director Mel Stuart was sometimes a little too demanding of — we'll get to that. This delicious 1971 masterpiece is wildly original. With a message to use your imagination and believe in yourself, it taught us all lessons as we watched spoiled child after child fail to make the honorable choice. 
This film gave us a lot, Golden Tickets, Oompa Loompas, the Everlasting Gobstopper, and of course introduced the world-famous song "The Candy Man," which Sammy Davis Jr. would turn into a #1 hit. Davis actually pushed to play the Candy Store owner, too, but Stuart thought a huge star would break the reality of the film. We're going back to Wonka's factory, now let's get on with it. "The suspense is terrible… I hope it'll last."
1. Gene Wilder (Willy Wonka)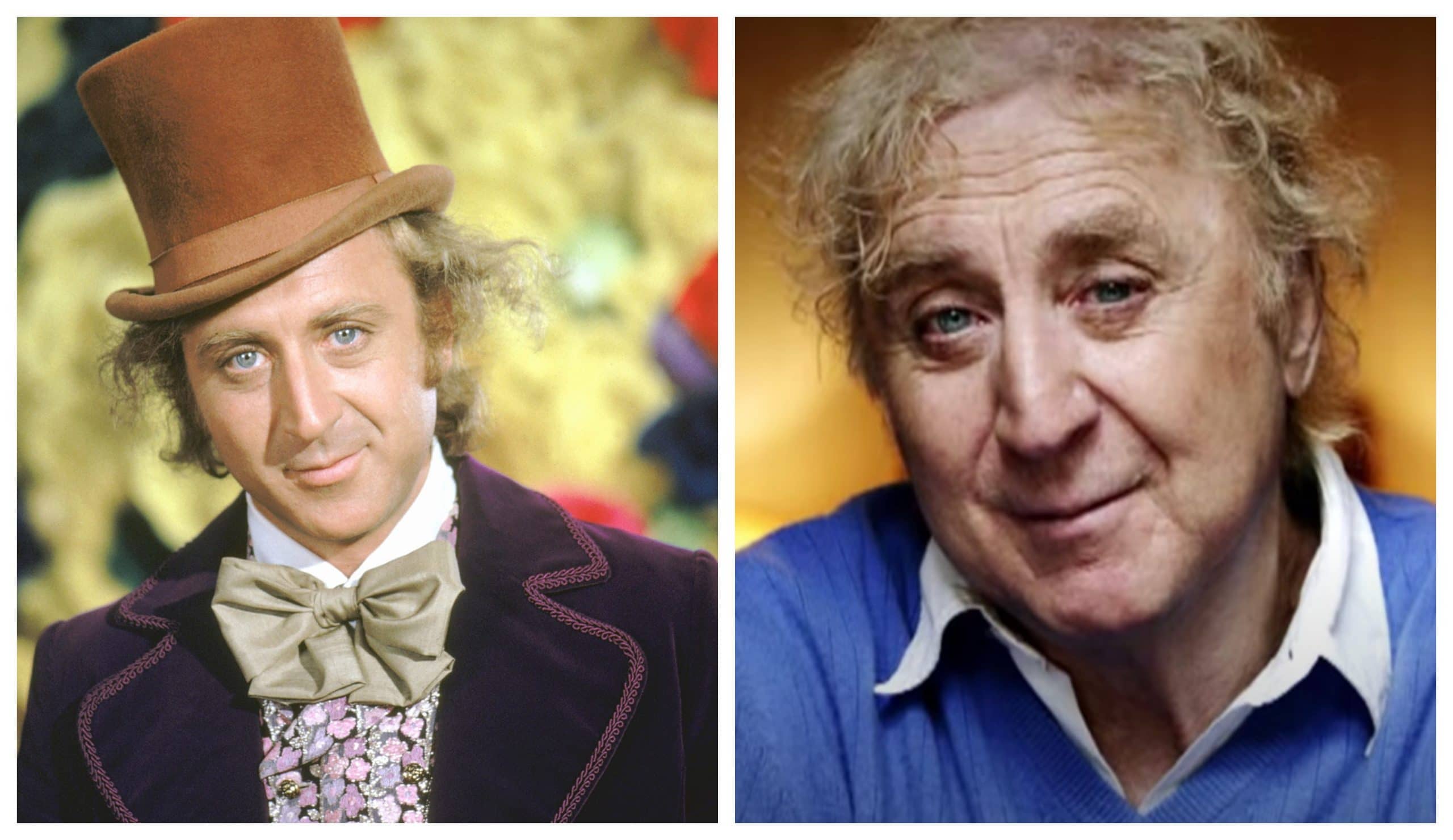 The mysterious chocolatier himself, Wonka was eccentric and wonderfully sarcastic. Brilliantly played by Gene Wilder, who was nominated for a Golden Globe, and many think was Oscar-snubbed.  One of Wilder's first credits was the socially awkward Billy Bibbit in the original Broadway production of One Flew Over the Cuckoo's Nest opposite star Kirk Douglas.  In '63, Gene co-starred in a production opposite Anne Bancroft who introduced him to her husband, Mel Brooks. This led to his breakout performance in Brooks' The Producers, for which Mel won an Oscar for best screenplay, and Gene was nominated for supporting actor.
Four years later, in '71, he had starred in two other films, but had the gumption to only accept Willy Wonka with one condition: His limp entrance turned somersault. Gene obviously had had something very specific in mind. From the get-go, the audience would never know when Wonka was telling the truth. This specific entrance choice was so memorable and playful, the reactions of the children were genuine, setting the tone for the entire factory tour. One of the greatest comedic actors of all time, from Young Frankenstein to his defeated and drunk Waco Kid in Blazing Saddles, Gene had a gift. His last role was in the early 2000s on the hit show Will & Grace. 
In his free time, Wilder and his wife SNL superstar Gilda Radner would participate in painting watercolors and donating to charitable causes. Wilder sadly died in 2016 from complications of Alzheimer's at 83 years old. 
2. Julie Dawn Cole (Veruca Salt)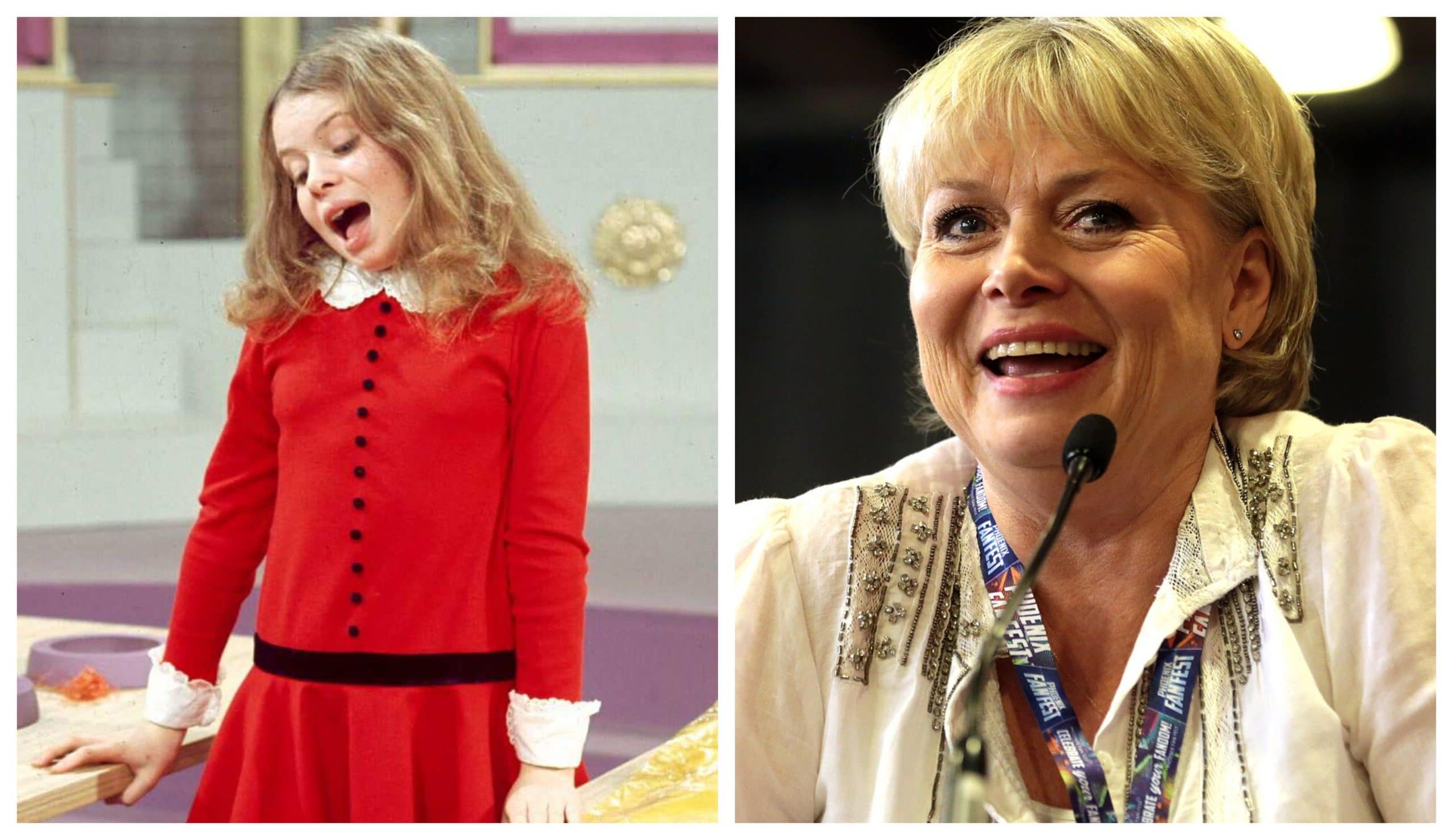 "I want it now!" Veruca Salt was the bratty, greedy teen who had her poor father wrapped around her spoiled finger. This film was Julie Dawn Cole's acting debut. The "I Want It Now" sequence was filmed on her 13th birthday and Cole was gifted three film props: a golden egg, a golden ticket, and an Everlasting Gobstopper.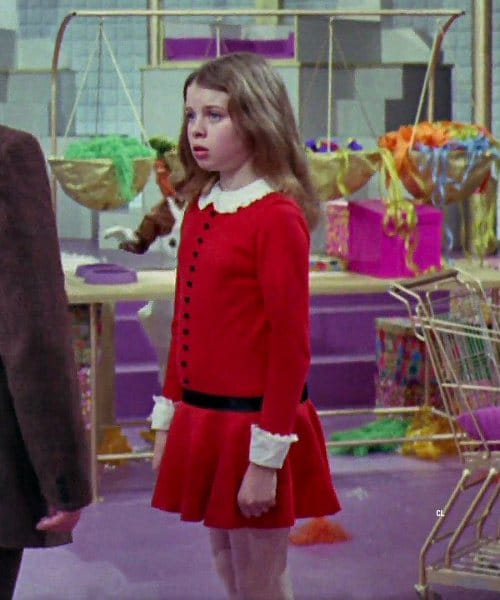 Immediately after returning from Willy Wonka, Cole landed the role of a recurring snobbish teenager on And Mother Makes Three. In 1975, she got her breakout role being cast as one of the leading characters in the BBC medical drama Angels. Cole still does act regularly as well as working as a psychotherapist since 2001. Cole is 64 years old and her last appearance was in 2013 on the soap Casualty — it was her fourth episode for this show, her first being all the way back in 1987.
3. Roy Kinnear (Mr. Salt)
Mr. Salt was Veruca's father, who really did a poor job sticking up to his demanding child. Kinnear was an acting powerhouse in England, most notably as the character Planchet in 1973's Three Musketeers. He reprised his role in in 1974's The Four Musketeers and 1989's The Return of the Musketeers. Terribly, during filming of the latter, Kinnear fell from a horse in Spain and suffered internal bleeding, which led to a fatal heart attack the following day. He was just 54 years old.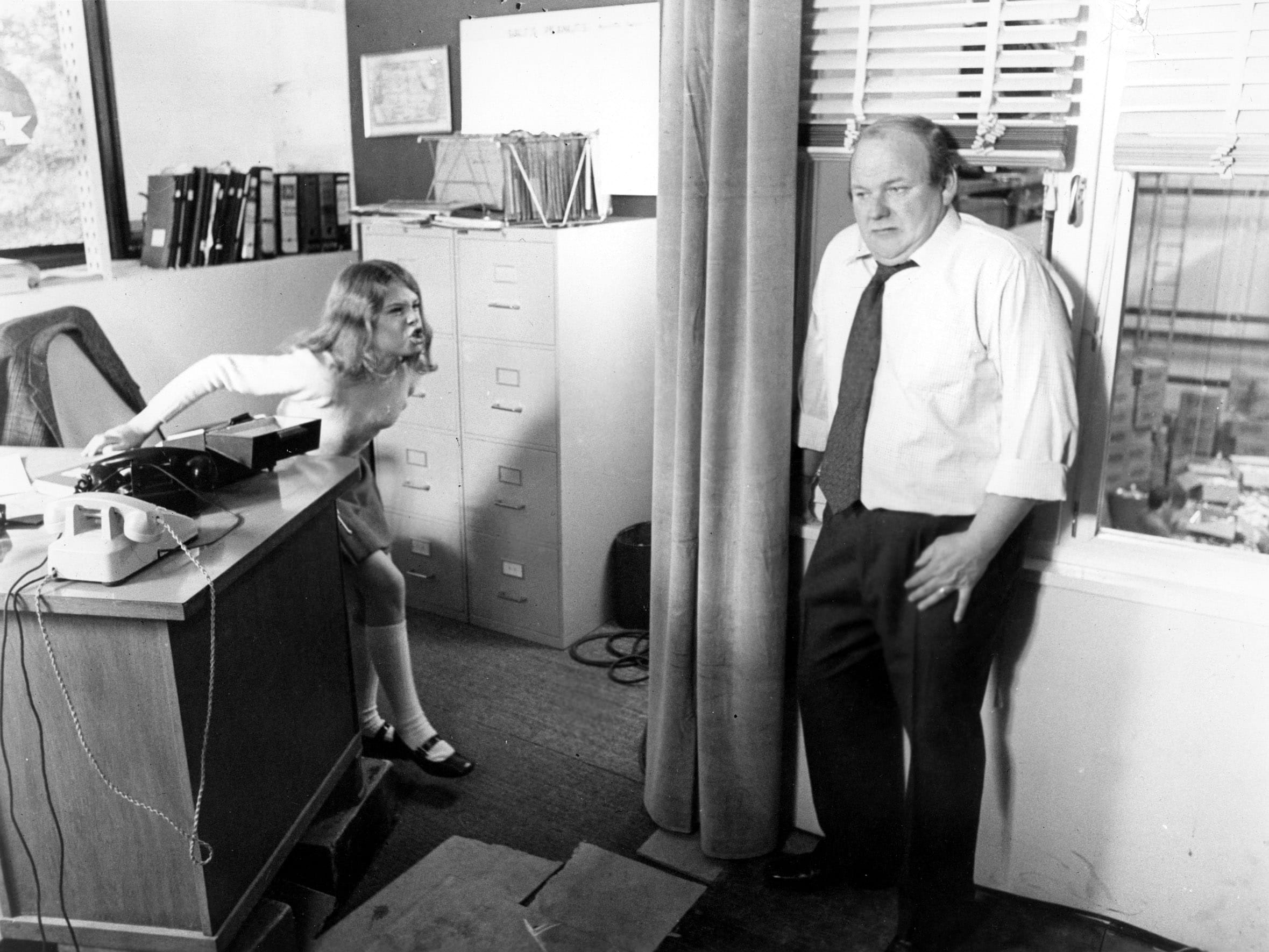 Kinnear's family successfully sued the studio for cutting corners and the director of the picture quit the film business as a result, only directing the Paul McCartney concert film Get Back (1991).
4. Michael Bollner (Augustus Gloop)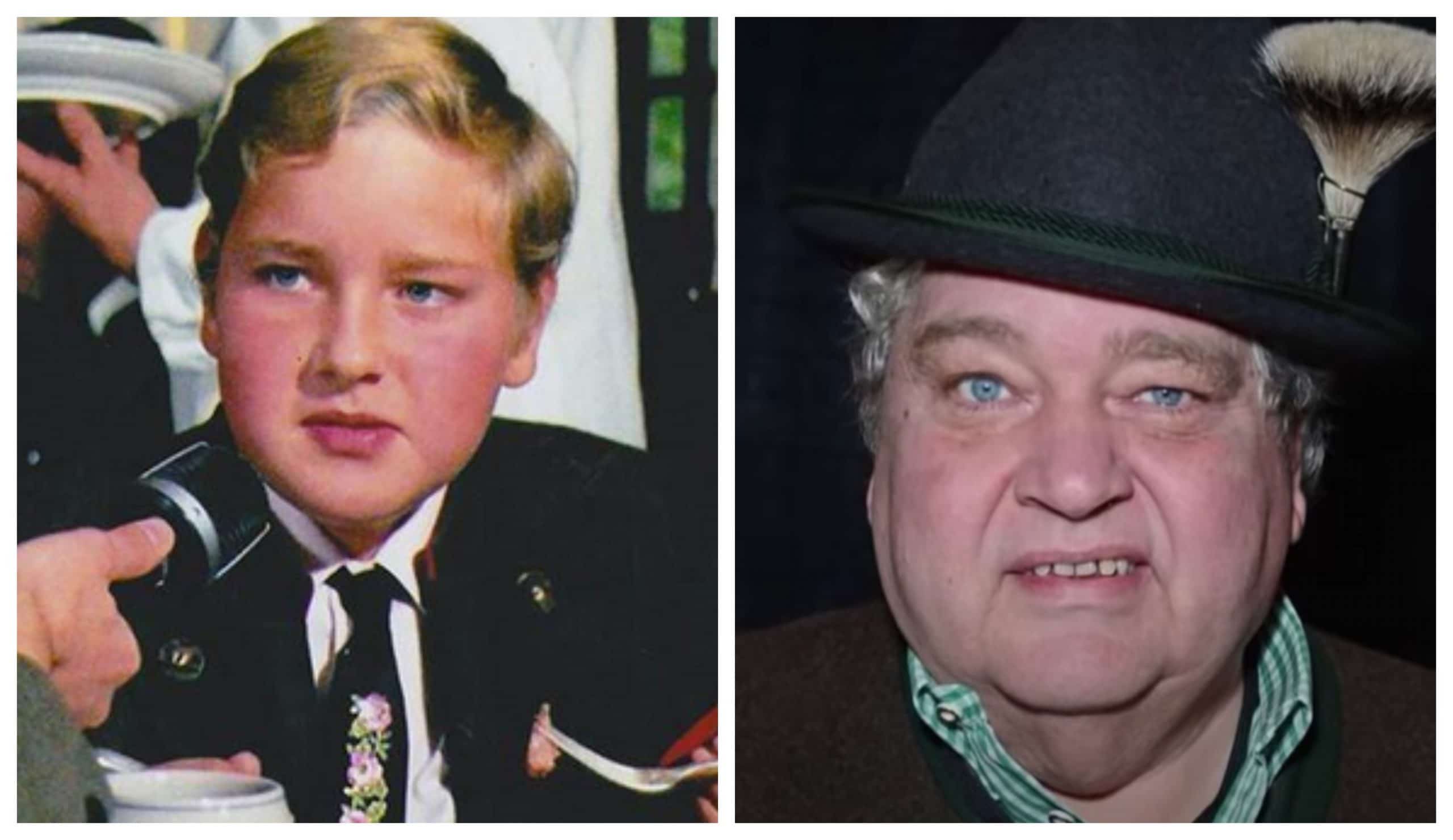 Augustus Gloop is very greedy and gluttonous, often seen eating, which inevitably led to his suffocatingly tubular demise. Don't worry, an Augustus dummy was used for many of the shots of the poor boy getting sucked up into the chocolate tube. The chocolate itself was made up of 150,000 gallons of water, real chocolate, and cream. The dairy, of course, caused quite a stink towards the end of production, with Bollner describing it as "dirty, stinky water."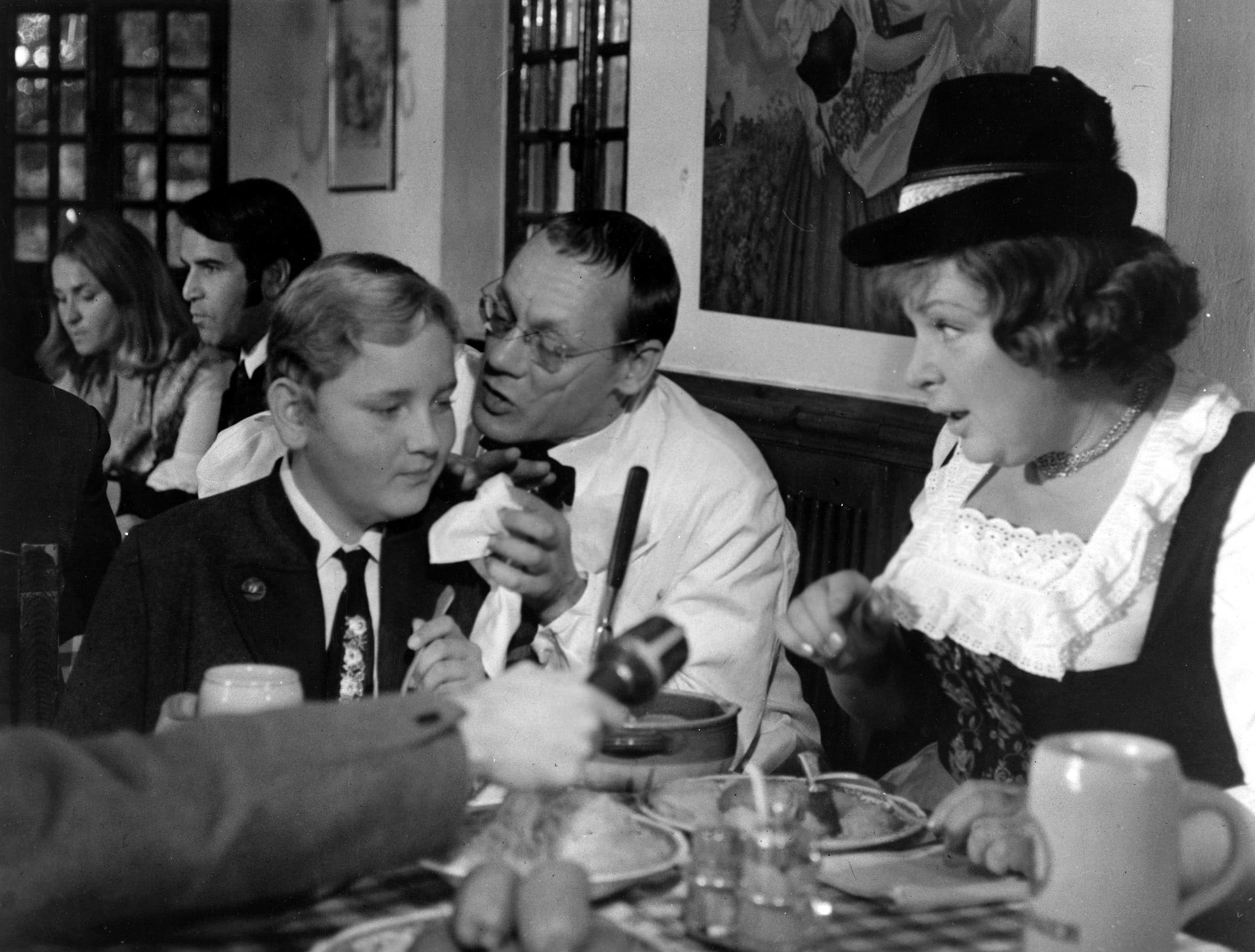 Of German descent, Bollner should be given much credit for delivering his lines, which for him were in a foreign language. But Michael Bollner took the one-hit-wonder title to heart as his Gloop is his only acting credit. One would assume he learned his lesson and decided to live in moderation. Michael now works as a tax accountant and is 63 years old.
5. Jack Albertson (Grandpa Joe)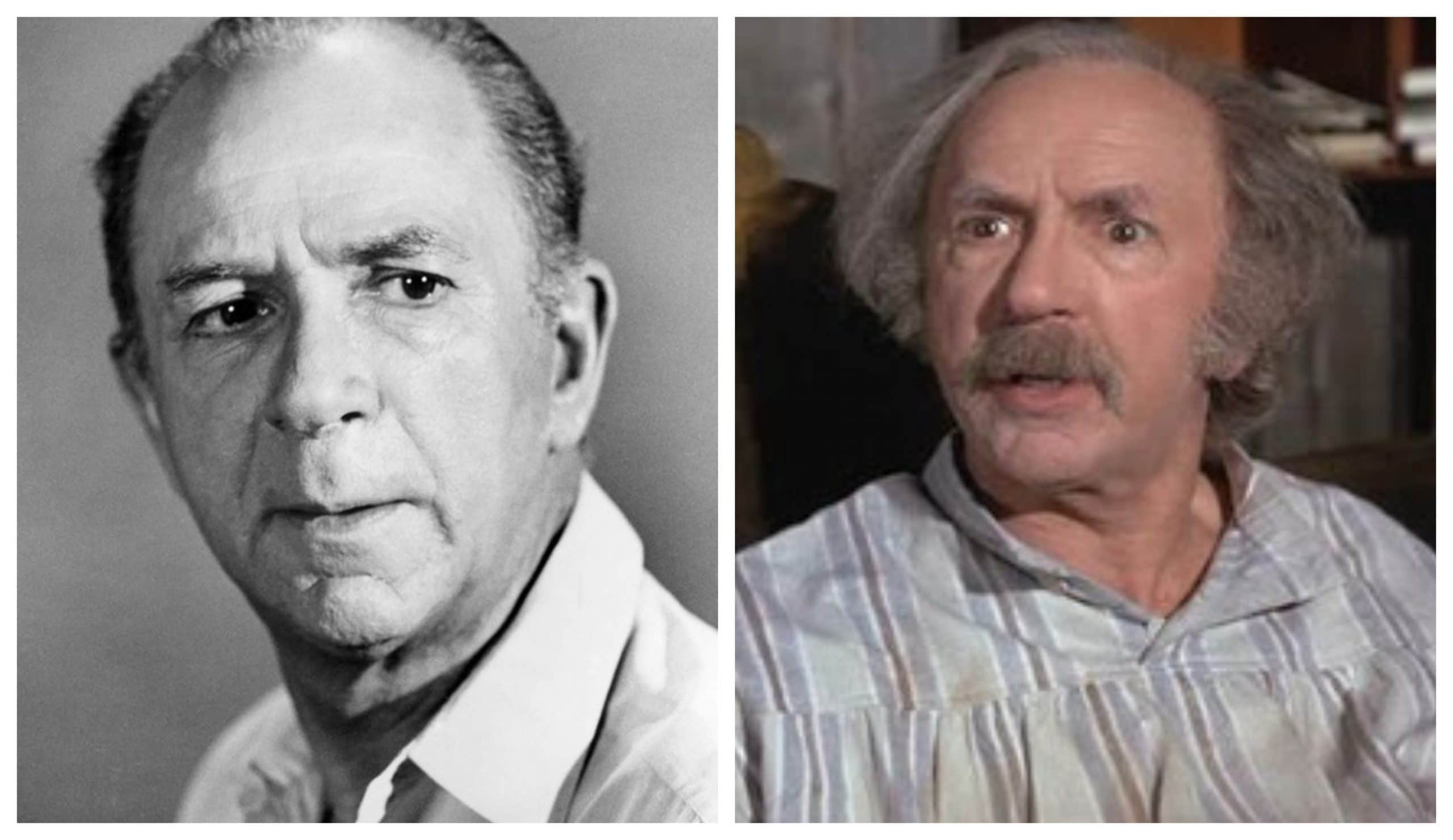 Grandpa Joe was bed-ridden until Charlie's golden ticket inspired him to not only accompany Charlie on the sought-after tour, but also motivated Joe to frolic about. Jack Albertson got his big break in 1958 with 20 episodes of The Thin Man. A decade later In 1968, he won a Best Supporting Oscar for the film, The Subject Was Roses.
Such a gentleman Jack was, he even apologized to child actor Jack Wild who was also nominated for The Artful Dodger in Oliver. Jack didn't apologize to Gene Wilder, nominated for The Producers. A year after Wonka in '72; he was in another Hollywood blockbuster, the star-studded Poseidon Adventure.
Most people know Jack as Ed, or The Man, from the popular sitcom, Chico and the Man, co-starring with Freddie Prinze until his terribly sad suicide in season 3. His final role was in 1982 with My Body, My Child, a TV movie released posthumously for which he actually was nominated for a Primetime Emmy. He was sadly diagnosed with colorectal cancer in 1978 and died in 1981 at the age of 78. 
6. Paris Themmen (Mike Teevee)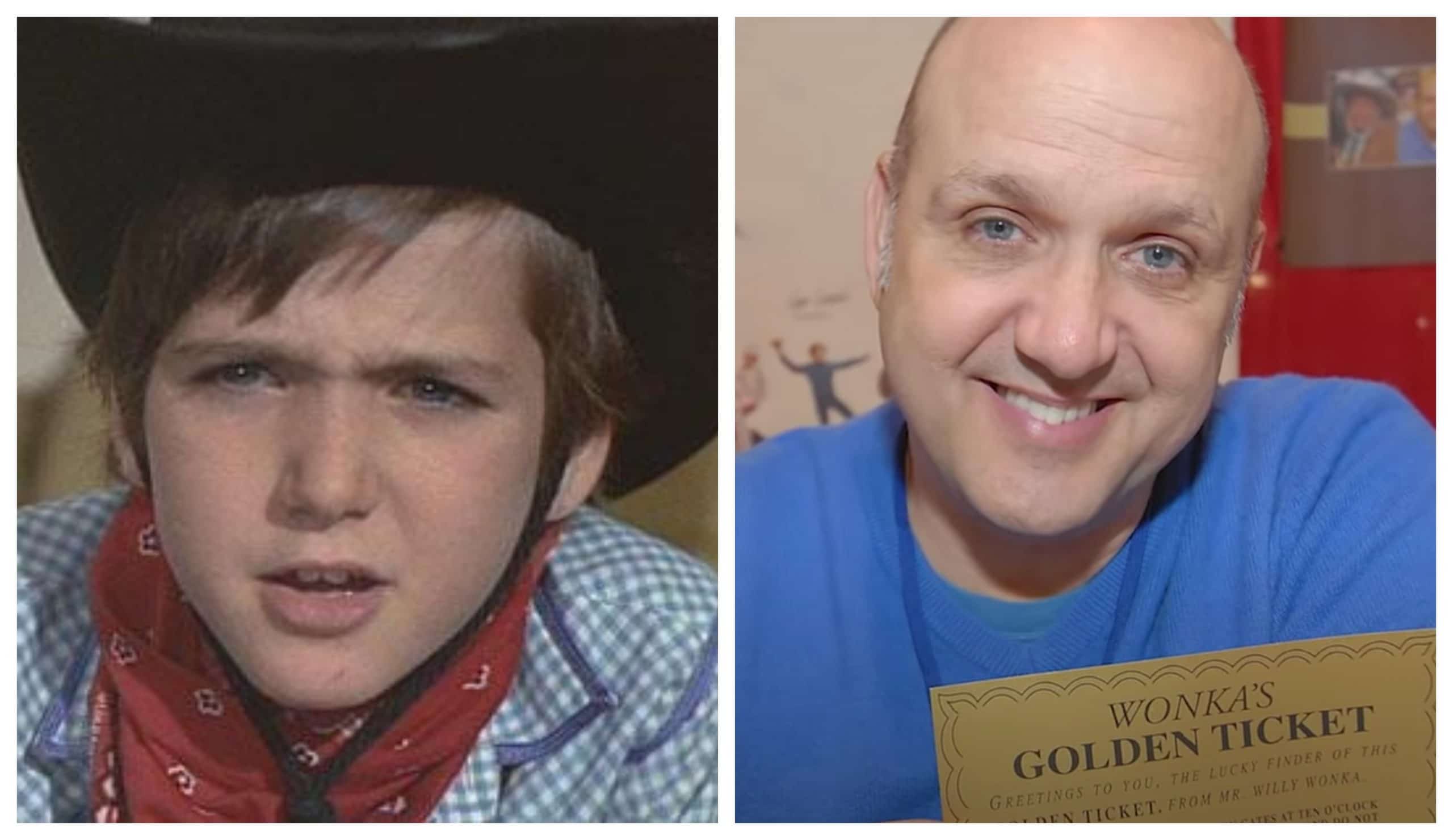 Mike Teevee — the kid who is obsessed with television and westerns, hence the family name — gets miniaturized in a very psychedelic WonkaVision experiment. Wonka did warn him (kind of). After Mike Teevee, actor Paris Themmen took a hiatus from acting to just "be a kid." He would go on to found Access International, a travel service that arranged Europe-bound charter flights for backpackers.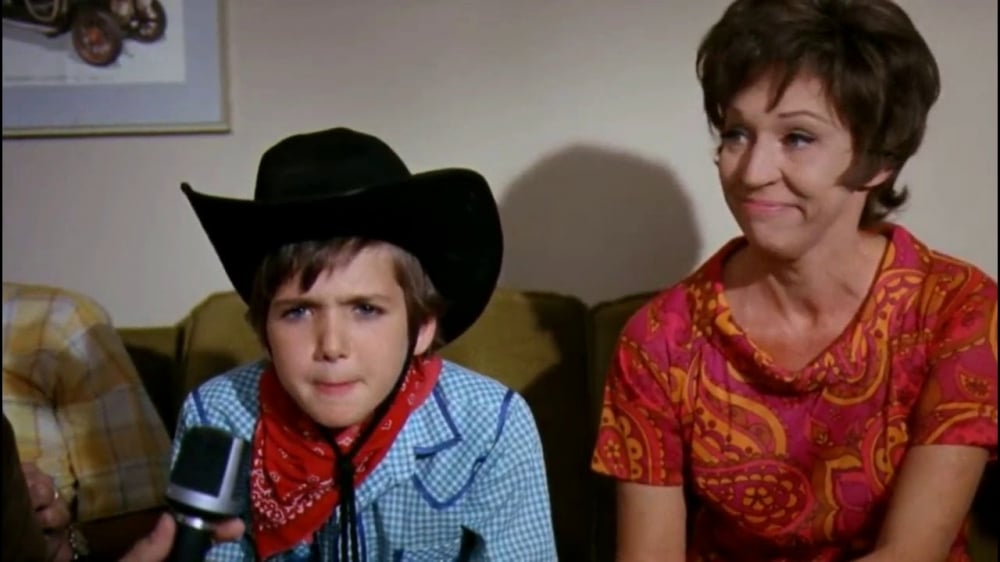 Paris also runs a photography business and appears at conventions all the time. In October 2015, his wife appeared on Jeopardy! and won. Twice! Themmen himself was a Jeopardy! contestant in March 2018, finishing in second place. Smart family. Today he's 62 and living in Los Angeles. 
7. Denise Nickerson (Violet Beauregarde)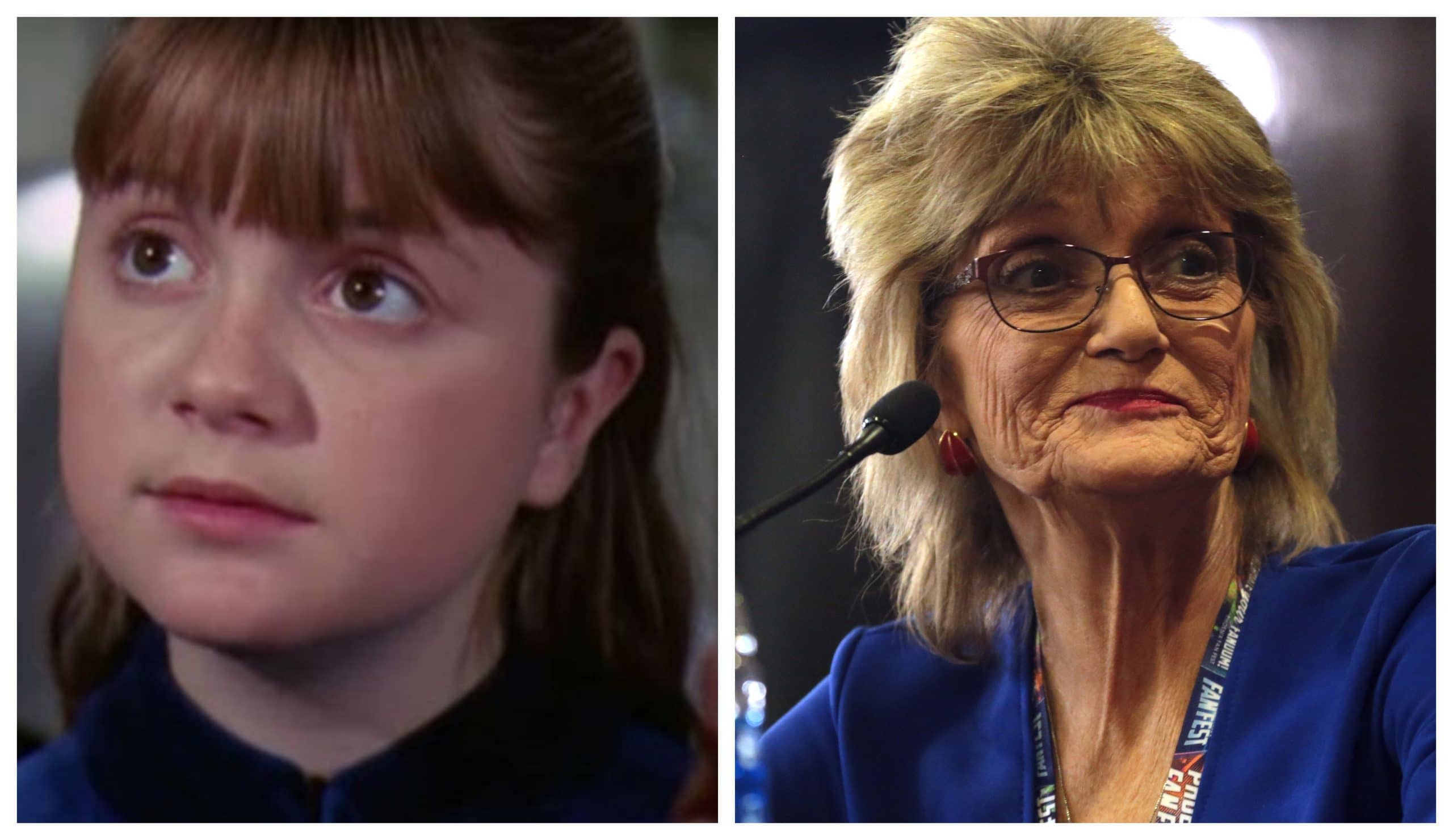 By gum, it's gum! Violet Beauregarde was the chewing gum fanatic and world record holder. Denise Nickerson was an experienced child star by the time she became a blueberry. You'll certainly remember her as Amy Collins in 72 episodes of the gothic soap opera Dark Shadows. Following the success of Willy Wonka, she joined Short Circus music group for 130 episodes on The Electric Company. 
She guest-starred in the final season of The Brady Bunch, as Pamela (one of the two dates Peter Brady had on one night). Her final acting role was when she was 21 in the 1978 film Zero to Sixty opposite Darren McGavin. After she decided to retire, unfortunately, she soon discovered that her parents had squandered her savings. She worked as an office manager and accountant at a doctor's office. In 2019 following a severe stroke, Denise passed away at 62 years old from pneumonia.
8. Peter Ostrum (Charlie Bucket)
Charlie Bucket is an innocent and wonderfully sweet young boy whose dreams come true one fateful day when his chocolate bar reveals a golden ticket. Peter Ostrum does a remarkable job, but after Wonka's completion, and despite being offered a three-film contract, Peter decided to walk away from acting entirely. You see, the Wonka shoot was very difficult for all the children, but Peter in particular due to the heavy scene load and his inexperience as an actor. And Mel Stuart didn't give the kids a lot of slack; he wanted perfection.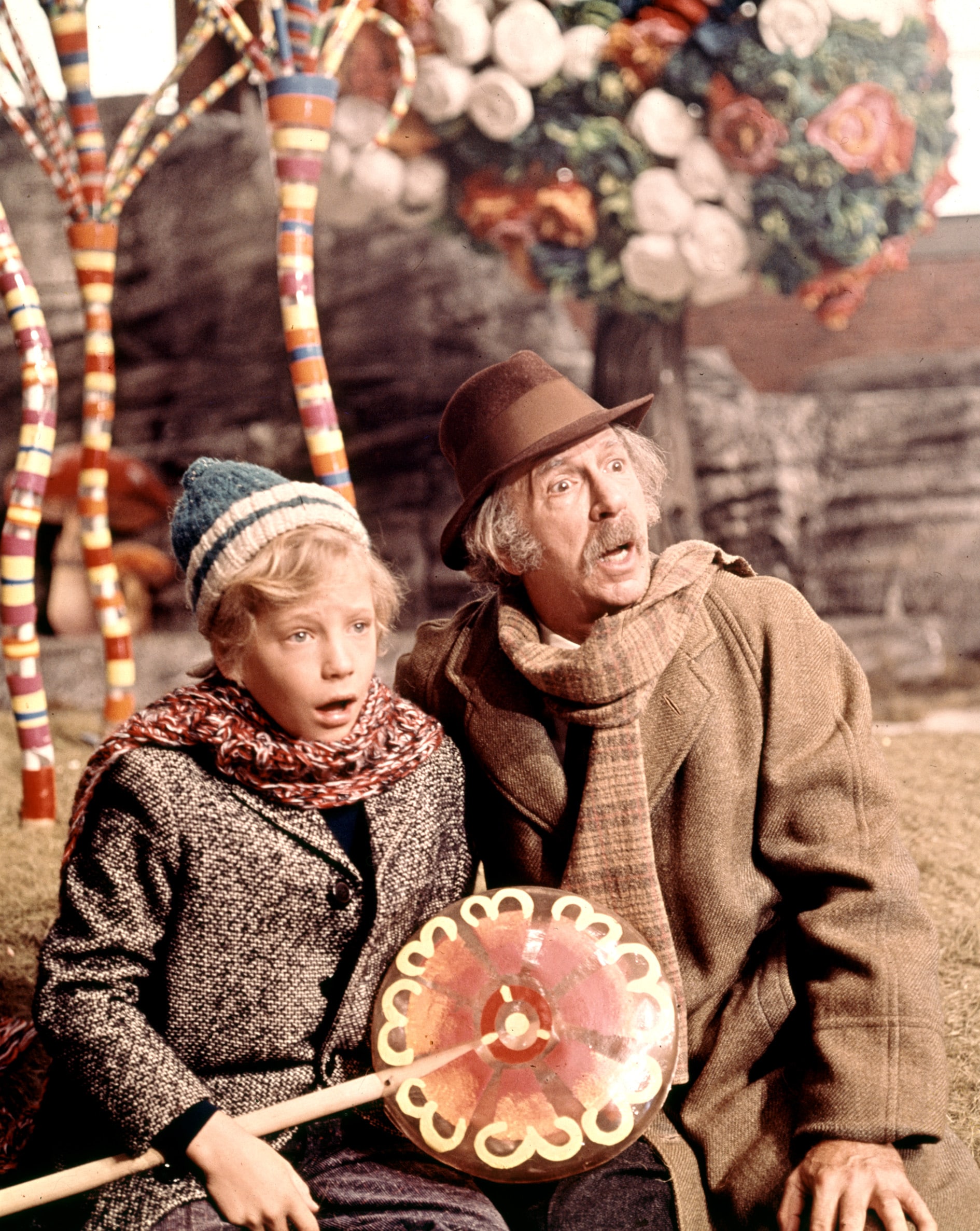 The legacy of Willy Wonka has followed Ostrum forever, including teaming up with Dunkin Donuts and handing out 'golden tickets' to children for unlimited Dunkin coffee for the whole year. Because, you know, kids love Coffee. To find out what Peter has been up to these days, check out our 'then and now' video highlighting 1970's children stars! 
Certainly one of the greatest films ever, even if the Oompa Loompas terrified some kids. We all crave to walk through the tiny doors and into a candy wonderland, with the freedom to eat our weight in goodies! There was something magical about this film, and much of the credit goes to Gene Wilder and company. So tell us, who was your favorite character? Have you ever read the source novel, or seen the more recent Johnny Depp portrayal? Tell us your thoughts in the comments below, we read them all!