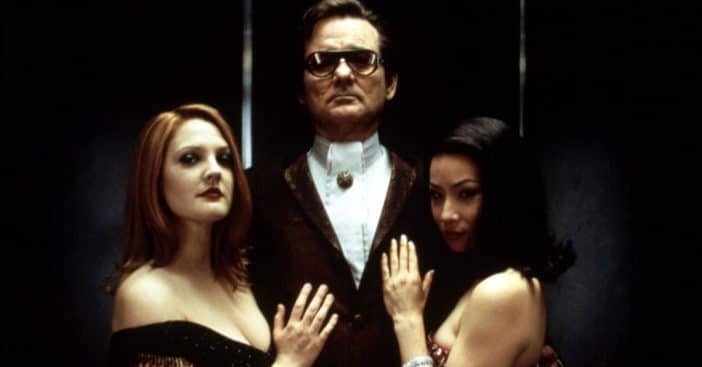 One Angel has reported in with sobering news. Speaking on a Tuesday segment of the podcast "Asian Enough," actress Lucy Liu said that her Charlie's Angles (2000) co-star Bill Murray had thrown intense insults at her while they worked on the film.
The action comedy film released after the success of its TV show predecessor with an all-new trio starring Drew Barrymore, Lucy Liu, and Cameron Diaz as Dylan Sanders, Alex Munday, and Natalie Cook respectively. While John Forsythe reprised his role – or, his voice did – of the titular Charlie, Bill Murray played their more visible helper John Bosley. It drew inspiration from the show by incorporating ambitious stunts and intense fights. But both in and out of combat could be demanding for the cast.
Lucy Liu recounts conflicts with Bill Murray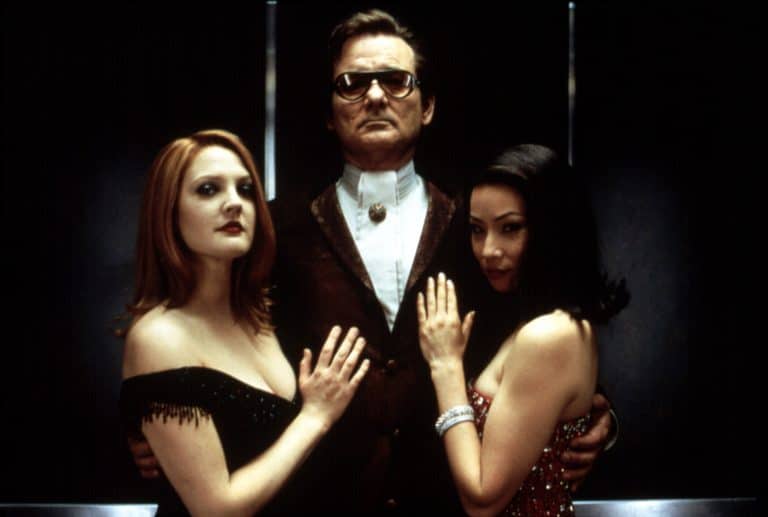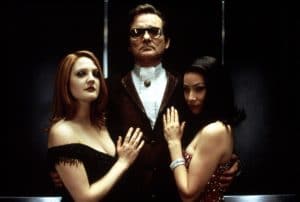 Elementary star Lucy Liu recently addressed long-circulating rumors of disquiet between herself and Bill Murray during their work on Charlie's Angels. Earlier this month, accounts of fighting went viral over Twitter. She elaborated in the podcast, explaining that "We had taken the weekend to rework that particular scene and Bill Murray was not able to come because he had to attend some family gathering. So it was everyone else, and we just made the scene more fluid."
RELATED: Bill Murray Shares Why He Doesn't Have An Agent Or Regular Phone Number
However, when he was there, tensions noticeably rose between him and Liu. Liu continued, revealing that Murray started "to sort of hurl insults" that "kept going on and on." At first, she was stunned and confused. She shared, "I was, like, 'Wow, he seems like he's looking straight at me.' I couldn't believe that it could be towards me, because what do I have to do with anything majorly important at that time." Back then, she claims, she had the least creative input for the show compared to her co-stars.
Reflecting back on events now
Could've swapped stories all day with @jenyamato and @teaseabee. Their openness as hosts creates such a welcoming space to share. Thank you for having me as a guest- was truly thought provoking! @asianenoughpod @LATimes #AsianEnough https://t.co/CCBFVUHyFI

— Lucy Liu (@LucyLiu) July 27, 2021
Liu did not mutely take the insults and instead responded and stood up for herself. "If you confront me I will attack," she went on, "and that's exactly what happened because it was unjust and it was uncalled for." Without going into specifics, she said she "very intimately" remembers that confrontation and the "inexcusable and unacceptable" language he used.
For all of this, though, Liu added she does not hate or begrudge Murray. "I have nothing against Bill Murray at all. I've seen him since then at an SNL reunion, and he came up to me and was perfectly nice," she explained. "But I'm not going to sit there and be attacked." She was something of her own advocate back then because, as she recalls it, the media presented her as the problem and painted her as difficult. So, ultimately, she stressed, "I stood up for myself, and I don't regret it. Because no matter how low on the totem pole you may be or wherever you came from, there's no need to condescend or to put other people down."
What do you think of this reported conflict?