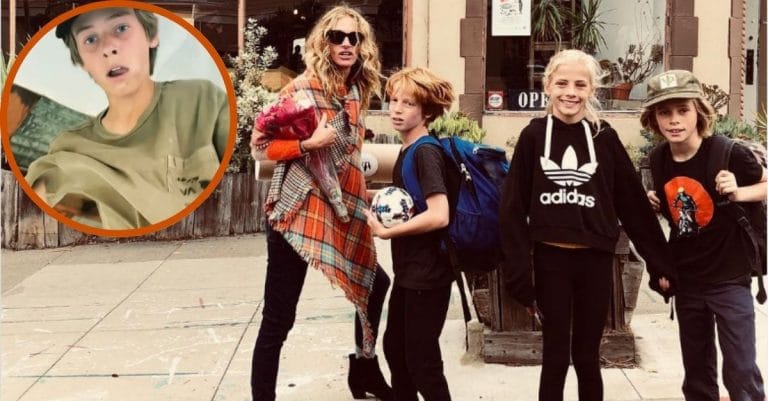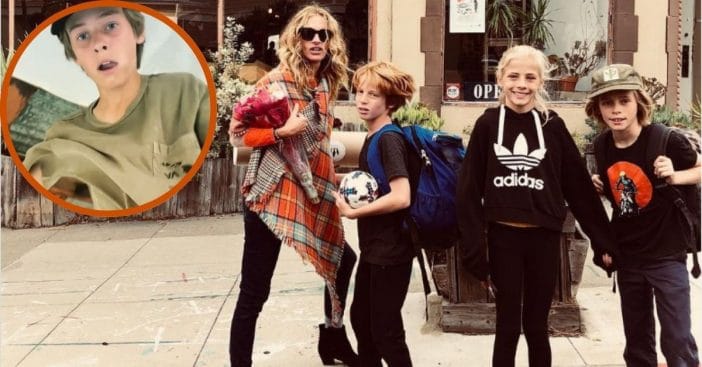 Even under the Hollywood spotlight, different families share varying amounts of their private lives. Julia Roberts and husband Danny Moder sometimes share clips and pictures of their three children, but mostly the trio live a normal life outside their parents' fame. That changed briefly for son Henry Moder's 14th birthday recently.
Moder, himself a cinematographer, celebrated the event with a video on Instagram showing Henry on a skateboard. The footage is slowed down to better appreciate the move he pulls in defiance of gravity, and is just one of several revealing the Roberts-Moder family to be very athletically inclined.
Meet Julia Roberts' 14-year-old son Henry Moder
View this post on Instagram
Back in 2002, Julia Roberts married Primetime Emmy Award nominee Daniel "Danny" Moder. Two years later, the couple had twins Hazel and Phinnaeus in 2004. Then Henry was born in 2007. Generally, the Steel Magnolias star keeps her personal life relatively private, especially compared to other celebrities, but the date of June 18 on Moder's Instagram post indicates that Henry is a Gemini – and newly 14!
View this post on Instagram
RELATED: WATCH: Supportive Mom Helps Son With Cerebral Palsy Skateboarding
Indeed, Moder captioned the photo, "Turning 14," adding, "turning in the air…summers turn. Ya Henry." The slow-motion video shows the teen going up a ramp on his skateboard and managing to turn and travel right back down a foot away – all while sticking the landing. Comments praised Henry's moves, noted a strong resemblance to his parents, and in one case inquired about his missing helmet.
Catching up with this athletic family
View this post on Instagram
All of Roberts' children are teens and don't seem to have dipped their toes into their parents' career paths yet, be it acting or directing. But they all keep busy and bond as a family through sports. For their 13th birthday, twins Phinnaeus and Hazel received a new surfboard and bike respectively. According to Yahoo!, Moder himself is an avid skater himself, which probably explains why there's a video of both Henry and Phinnaeus grinding the rails; it's infectious.
View this post on Instagram
Also, back in May, Moder shared a video of Henry on his "morning commute," namely, on a skateboard along a scenic route and carrying a backpack. Moder is also not shy about his own flair for skating, evidenced by a September 2018 photo of him mid-trick before a sweeping desert backdrop.
View this post on Instagram
Roberts' own last Instagram post is from May, but she does use the platform to keep followers relatively up to date on her life but also as a platform to advocate for important causes like the Call to United educational endeavor and Red Nose Day to fight childhood poverty and languishing.
Julia Roberts talk about her kids and her parenting style
View this post on Instagram
Though she doesn't share too much on social media, Roberts will discuss life as a parent in interviews. Though she describes herself as a "strict mom," she feels she talks a fine line, so "I don't really lose my temper, but I think it's important that children know their boundaries." She further specified, "I prefer to have conversations with them. I think my serious face is punishment enough. I don't want them to have had some of the struggles I had as a child, but you do need to know how to make your bed, do your laundry and how to make a meal. These are important life skills. They have to run their own race."
Each successive generation meets new wonders and hurdles in this world and Roberts tries to remain aware of how different things are when she grew up versus her kids versus her own parents. She would tell her own mother, "Mom, you don't know what it's like to be a teenager today," adding "she probably did." However, she admitted, "Danny and I really don't know what it's like to be a teenager today. Sometimes my kids ask me things and I just say to them, 'I'm going to say no, and I'm going to look into it because I don't even know what we're talking about.'"
Wishing Henry a very happy 14th!