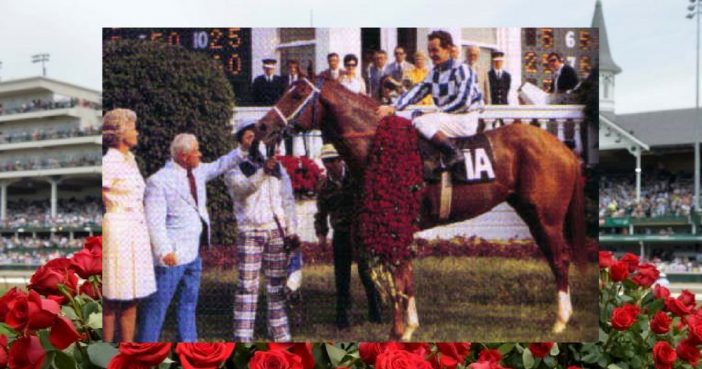 Kentucky Derby Fun
Called "The Most Exciting Two Minutes in Sports,"  the Kentucky Derby will take place once again this weekend.  Stars such as Harry Connick Jr, Jeff Bridges, Tracy Morgan and Sharon Stone are some of the party-goers expected for this annual thoroughbred race which was started  in May of  1875 – though traditions such as bourbon-filled mint juleps, festive hats and red roses blanketing winning horses were added as the event gained popularity.
The 1 1/4 mile race taking place at Churchill Downs in Louisville, Kentucky will mark the first leg of the coveted American Triple Crown followed by the Preakness  and Belmont Stakes. Remember how American Pharaoh electrified the country in 2015 with his Triple Crown win for the first time in 37 years? This year Classic Empire is a favorite though all dream of breaking the record set by  Secretariat's 1.59.4 seconds in 1973.  No one wants to be Kingman who in 1891 ran the slowest time of 2.52.25.

Your friends at doyouremember.com have compiled a list of interesting facts about the Kentucky Derby to share with your family and pals while cheering on this annual tradition.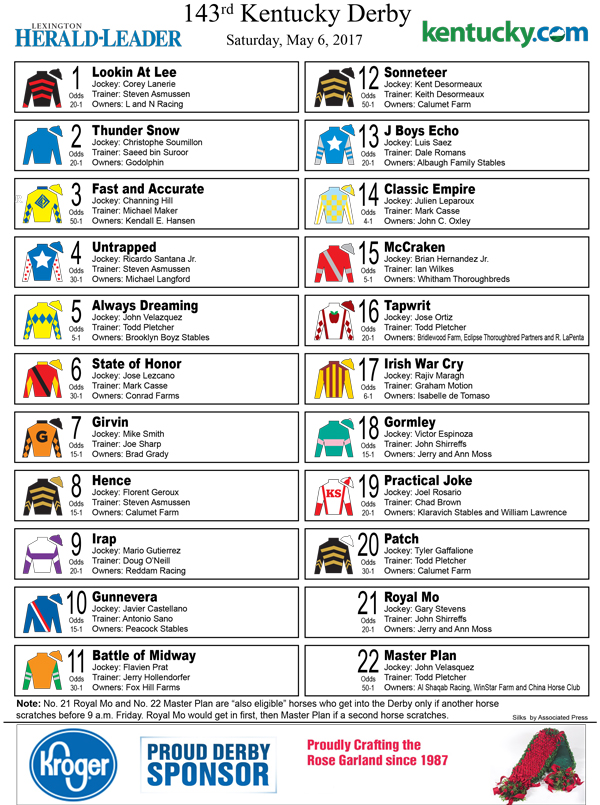 1) Who is the underdog that many will root for this year? Patch, the one-eyed horse. Yes, he was really named Patch before he lost his left eye to a nasty infection. The son of former Belmont Stakes winner Union Rags, he has a 40-1 odds of winning. But Patch has already won many people's hearts for pure gumption and providing a feel-good story of success in overcoming obstacles. Plus as optimists, we believe anything is possible. In 1913, Donerail won the Derby with 91 to 1 odds.
2) What does the grandson of William Clark of the famous Lewis and Clark expeditions have to do with the Kentucky Derby?  Grandson Meriwether Lewis Clark created it after being inspired by his travels to England and France. Returning home after studying thoroughbred racing practices, he organized the Louisville Jockey Club and procured land form his uncles John and Henry Churchill. Thus the track became known as Churchill Downs. Though officially, the racetrack wasn't  incorporated as Churchill Downs until 1928.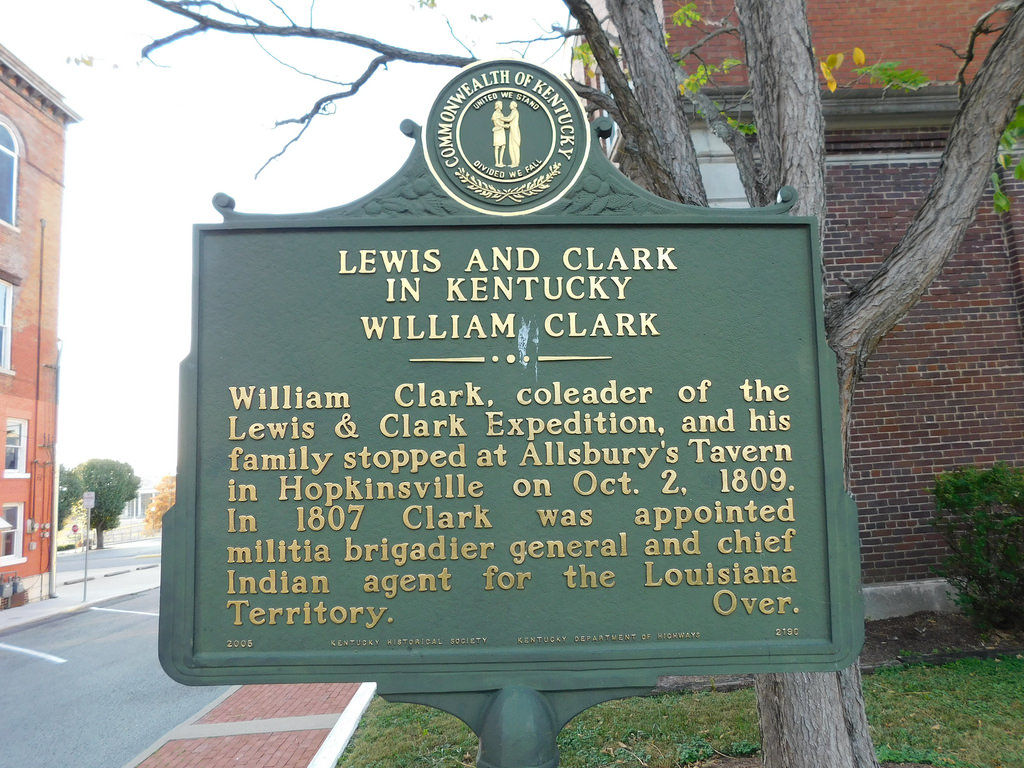 3)  According to the Kentucky Derby Museum, a Louisville tailor named Matt Winn is really responsible for transforming it into a glamorous spectator event when he took the failing track over in 1902. Promoting it as a celebration of pre-Civil War antebellum culture, he reinforced traditions such as mint juleps, burgoo stew and women wearing large decorative hats. He also enticed celebs including Babe Ruth and Ginger Rogers to attend which solidified it as a special day on the calendar that continues to this day. Celebrities who have attended over the years  include Michael Jordan, Josh Groan, Miranda Lambert, Ashley Judd, Chris Rock and even Tom Brady. 
4) Some people refer to the Derby as "The Run for the Roses." In 1883, New York socialite E. Berry Wall presented a bouquet of roses to the ladies at a party. Inspired by this gesture, Churchill Downs founder and president Meriwether Lewis Clark then declared that roses should be the official flower of the Derby. Thirteen years later in 1896, the tradition of draping a lush blanket of 554 red roses to the Kentucky Derby winner was established.
5)  The late pop vocalist Dan Fogelberg loved horses so much that in 1980 he composed the song "Run for the Roses" which was released just in time for the Derby that year.
6)  Unlike the Preakness and Belmont Stakes, which took hiatuses in 1891–1893 and 1911–1912, respectively, the Kentucky Derby has been run every consecutive year since 1875.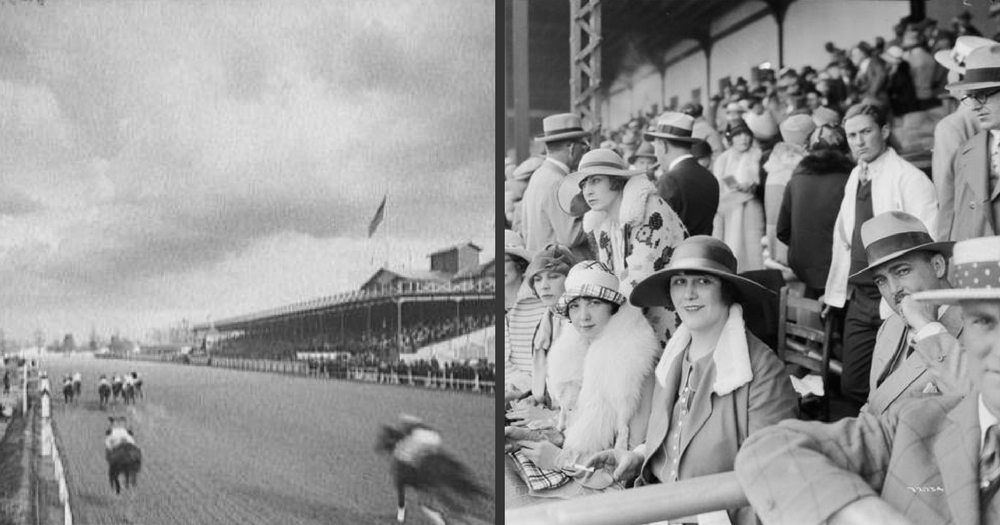 7)   Was there one year that the race wasn't the first Saturday in May? Yup. Although the Kentucky Derby has run the first Saturday in May since 1945, in the final year of World War II, the date was June 9.
8)  Did you know that 13 of the 15 rides in the first Derby were by African Americans? Furthermore, black jockeys won 15 of the first 28 races. Isaac Murphy is fondly remembered for winning three races.

9) Only six women have ridden in the Derby. Amid initial protests – the first woman even had to have a police escort for one of her previous races – Diane Crump persevered to ride in the Derby on Fathom in 1970.  The best finish for a female rider? So far it's Rosie Napravnik who rode Mylute in 2013.
10) Only three fillies have won the Kentucky Derby – Regret in 1915, Genuine Risk in 1980 and Winning Colors in 1988.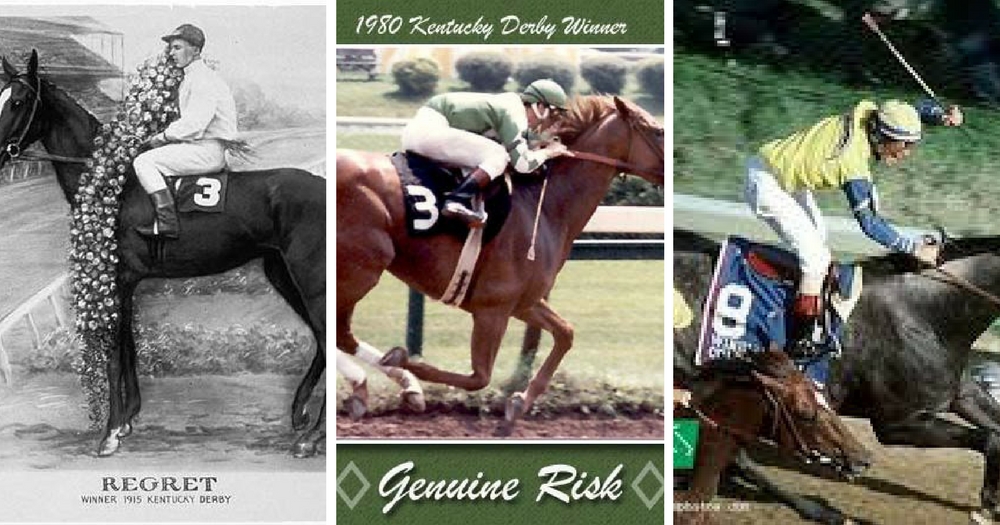 11)  What are the media event highlights for the Kentucky Derby?  First live radio telecast was in 1925. The first television coverage was in 1949 at the NBC affiliate in Louisville. The first national television coverage took place in 1952 on CBS.

12)  In an effort to be flush and make more cash, a court order in 2004 allowed jockeys to wear corporate advertising logos on their clothing.
13)  Queen Elizabeth 11 of England, an avid horsewoman, attended the Kentucky Derby in 2007 on a visit to the United States. The Kentucky Derby has roots in England since Meriwether Lewis Clark was inspired by England's Epson Derby. However, that race was one mile and a half and the Derby became shortened to one mile and a quarter in 1896.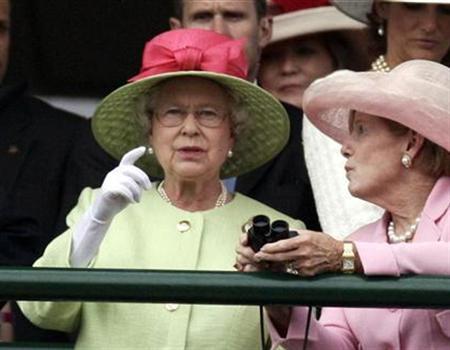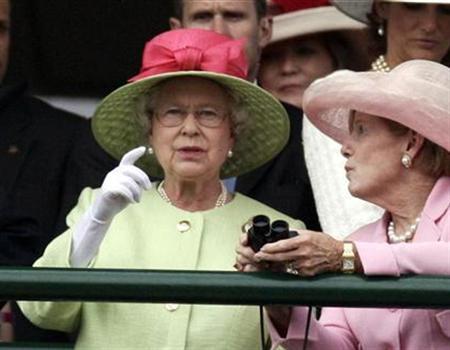 14)  Calvin Borel may not be a household name but he's a star. In 2010, he became the first jockey to win 3 out of 4 consecutive Kentucky Derbys.
15)   As the thoroughbreds begin their walk before the grandstands,  the University of Louisville Marching Band will proudly perform Stephen Foster's "My Old Kentucky Home."  This tradition started in 1921.

16)  Twelve Derby winners won the Triple Crown. The last Triple Crown winner was American Pharaoh in 2015.. American Pharaoh is a rock star horse who helped revive excitement for the sport.
17) Many celebrities have had ownership stakes in horses. The list includes Hammer, Burt Bacharach, movie director Steven Spielberg, James Bond movie producer Albert Broccoli and Louisville basketball coach Rick Pitino.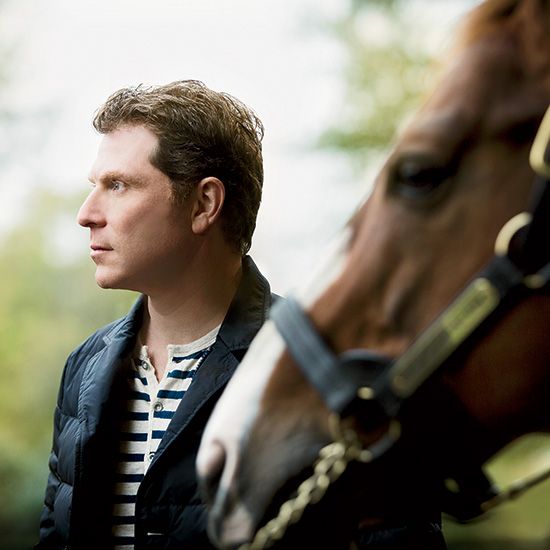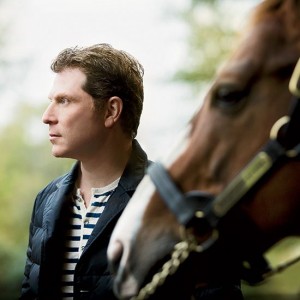 THE 2017 SILKS:
Mint Julep Cocktail: