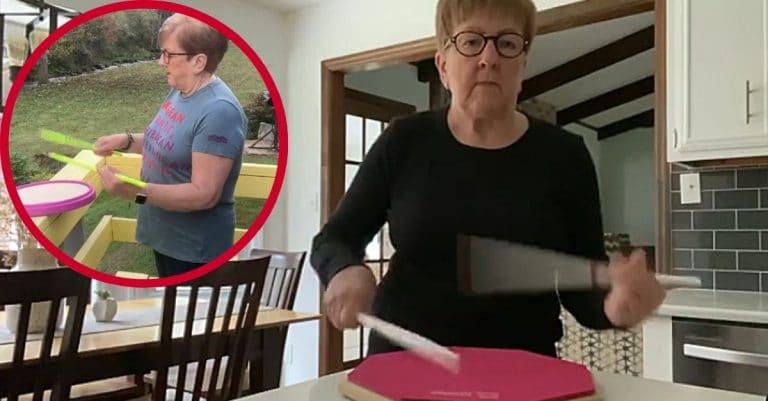 The old adage promotes people march to the beat of their own drum. But twenty million TikTok users and counting have chosen to march to the beat of one drumming grandma who has become a new viral sensation.
Meet Dorothea Taylor, nicknamed the Godmother of Drumming, provides videos that are both instructional and entertaining. One video teaches viewers how to play doubles. That's just one of her videos that have racked up millions of views already and she's intent on maintaining the momentum.
Learn how to play doubles with the ultimate drumming grandma
View this post on Instagram
On April 26, drumming grandma Dorothea Taylor shared an instructional video, How to Play Doubles. Her discussion and the tags she uses promise lessons on mastering double strokes, but it's easy to get lost in the mesmerizing way she increases her speed as she drums.
RELATED: 102-Year-Old Woman Joins Great-Grandson's Virtual Gym Class, Becomes Viral Sensation
Statistically, this video alone has 4.1 million likes, 54.4k comments, and 114.7 k shares. That's not even counting the 20 million views. She can also be found on Instagram, where she expressed excitement for the big milestone. "Okay this is incredible to me!!! Thank you to any of you who added to these numbers! I am truly blessed!" she wrote.
Get to know Dorothea Taylor
View this post on Instagram
Like millions of viewers, a local ABC affiliate discovered Taylor's work and interviewed her during August of 2020. As it turns out, Taylor is living the dream. "I think I was born to be a drummer," she shared. "I had this dream — I always wanted to become this famous drummer. That's when I was a teenager, so it was kind of in the back of my mind."
She couldn't have imagined where this would go. "All of a sudden, I started getting all kinds of followers," she marveled. "And I'm on TikTok now, too. I just keep putting stuff up and it keeps going and going." That TikTok channel now has dozens of videos, many of which boast equally impressive numbers. Check her out below!