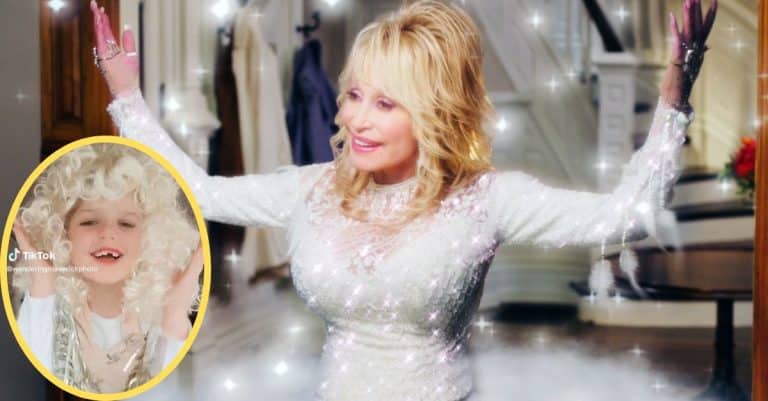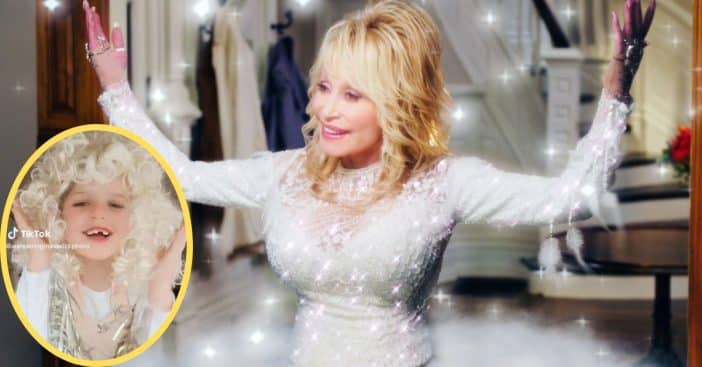 It's important to have heroes and idols – all the time, but especially in youth. They spur that excited, boundless enthusiasm like nothing else can. Six-year-old Stella found her idol in Dolly Parton, so much so that she dressed up as the country queen for her school's "book character" day. Her efforts saw Stella quickly gain enough fame to rival even Parton herself on TikTok.
Stella's outfit choice isn't actually a stretch of the imagination – doubly so, in fact. Author Deborah Hopkinson penned a book called My Little Golden Book About Dolly Parton, as part of the bigger Little Golden Book series. The cover illustration by Monique Dong is exactly what Stella captured in her costume.
A first grader named Stella goes viral for her Dolly Parton costume for a book character event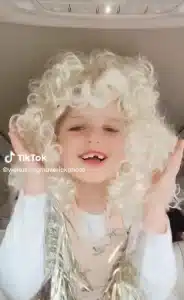 Loving Dolly Parton is a family tradition for Stella and her mother Dana Troglen. Stella's perfect way of capturing Dolly's spirit has earned her over three million views on TikTok. The original video, uploaded by mom Troglen, appears to be private – specifically a kind that requires giving the account a follow – but she's shared images and some footage of Stella showing off her look as she twins with Parton.
The original video showed Stella showing off her complete look while Parton's famous "9 to 5" played in the background, completing the experience like something straight out of Dollywood. She had everything, from the full head of wavy, curling blonde hair, to the makeup and bedazzled outfit. Troglen revealed that Stella's bold costume choice did not always win her favors at school – but Parton's wisdom was there to save the day.
Dolly Parton proves she's worth Stella taking inspiration from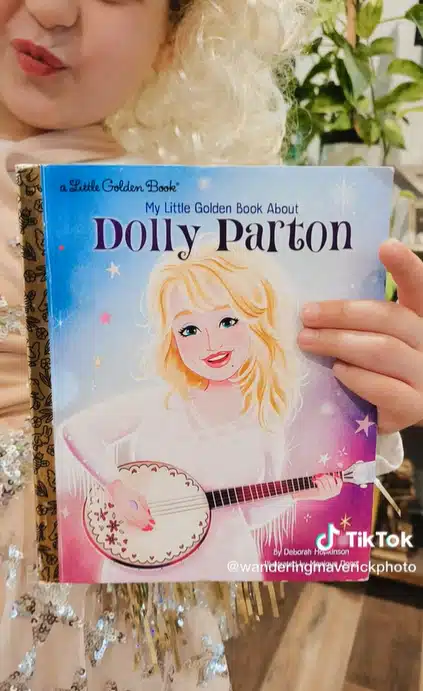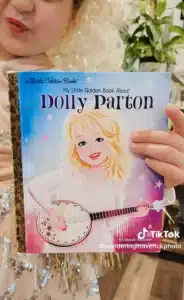 Parton herself has been no stranger to feedback – sometimes outright criticism – over the way she presents herself. But Parton also boasts a life philosophy that's all about embracing whatever brings joy. That kind of wisdom came in handy for Stella, as Troglen revealed, "When Stella dressed up [as Dolly] at school, some kids were really ugly about it."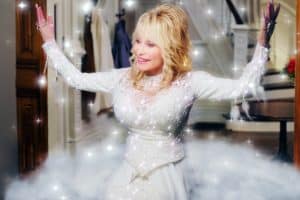 Stella apparently told her mother about unkind comments she received, but "when she came home I said, 'It's just like when Dolly wrote the song coat of many colors and went to school and people made fun of her, and she didn't care.'" Troglen has been a lifelong fan of Parton and Stella seems to have caught the bug full force too. Troglen is glad for it, because as she sees it, "She is a good example of not caring about what anyone thinks of you," and that's a Parton lesson she taught Stella after her big day at school.