Expression of love can be toxic or sweet, depending on how it is shown and handled. Often, people make honest mistakes while trying to convey how much they care about others and end up hurting those they tend to adore and protect the most.
Recently a TikTok user posted a video of her husband, who appeared to be a little protective of their baby girl, who is just a few days old. She captioned the video "you can't be doing this," because the father's loving act might put the infant at serious health risk.
The New Dad's Protective Act
The TikTok mom @oh_yeahitsrobbie2 took a nap and left the baby in her father's care while still at the hospital. On waking up, she was surprised as she noticed the father had already removed the girl from the hospital bassinet and placed her beside him on the clinic couch while they were both sound asleep.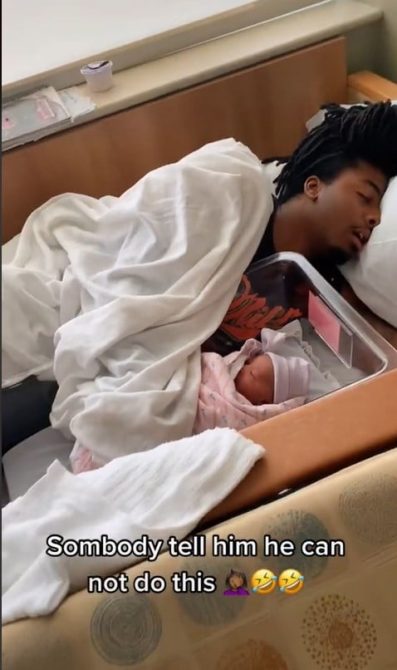 The mother was puzzled because she knew the father had the best intentions to watch and care for the child, but the act was dangerous to the baby. However, she had to face the hard truth as she was uncomfortable seeing the little girl in that position, maybe because the father could have rolled over her unknowingly, which would have put her in respiratory distress or for other reasons.
Other TikTok users react to the video of the New Dad
The video has since gone viral and garnered over 24 million views and 4.7 million likes on TikTok. Also, users have taken to the comment section under the post to share their opinion. "Ever since I had my daughter, it's been over for me and my man," a user revealed. "Actually brought tears to my eyes! my first baby was a girl. I insisted that I get her dressed first, and they let me. Now she's 16," another commented.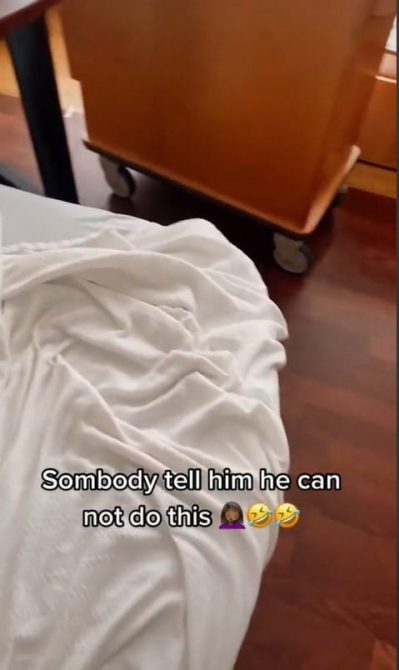 Hilariously, someone said, "Dad life!!!! I did the same homie!!!! You can't trust these nurses lmao," while another bantered, "I don't think anybody's gonna be able to tell him he can't take his daughter wherever he wants. Lol, so sweet."