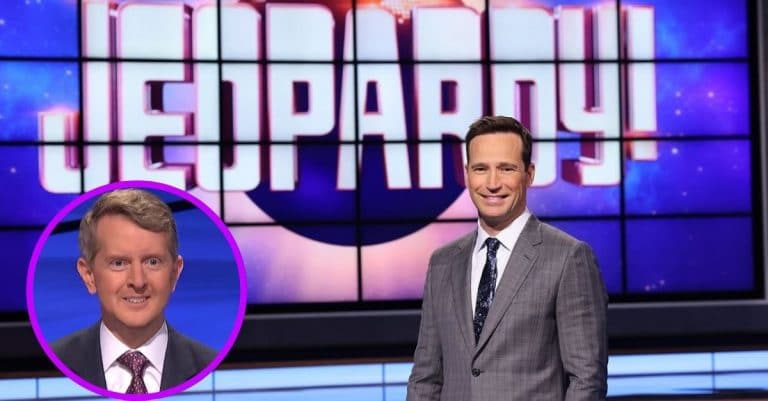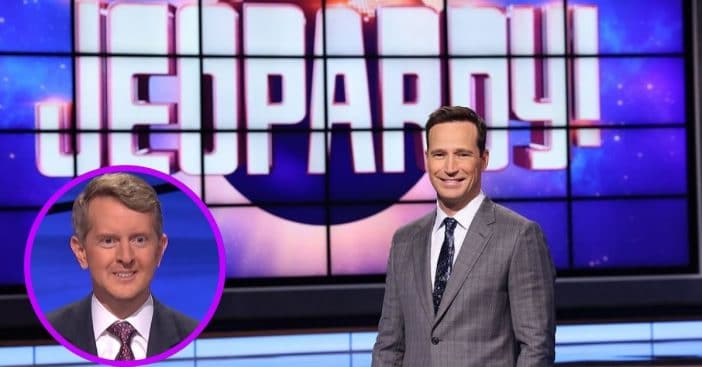 After the passing of Alex Trebek in November, Jeopardy! has gradually cycled through hosts such as GOAT Ken Jennings and Katie Couric, the first woman to host the game show. But fans had one burning question thus far left unanswered: who will end up as permanent host of Jeopardy! after Trebek?
The game show has cycled through celebrity guest hosts since January, the month that aired Trebek's final taped episode. Jeopardy! executive producer Mike Richards, who had also been a guest host, finally addressed the show's plans moving forward for a more long-term vision of the program's future.
How the execs are discussing a permanent host for 'Jeopardy!'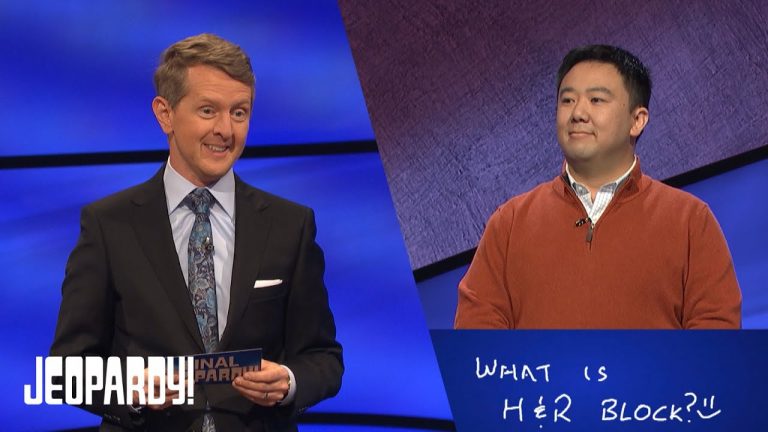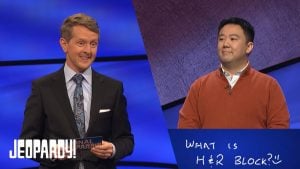 Richards spoke with The Wall Street Journal to address the mounting questions surrounding the identity of the next long-term host of Jeopardy!. The very nature of such talks proved difficult for emotional reasons. "We started talking about it internally that to name someone right away would be very hard for us because we were still reeling from the loss [of Alex Trebek]," he explained. "[For] the Jeopardy! family — which is the fans, the country, the staff — that if on Friday it's Alex's last show and then Monday it's a new person's show, that would probably be unfair to the person stepping in to do it."
RELATED: 'Jeopardy!' Fans React To Katie Couric's Guest Host Debut
Instead, they allowed a cycle of celebrity guest hosts, so no one person had to immediately fill in after the death of Alex Trebek, who left a legacy through the show and his philanthropic work and spirit of giving. Execs allow this cycle of hosts to give them an idea of how to move forward, observing TV ratings and even calling in focus groups to closely read the audience. "You want to make an informed decision," Richards stated of the process. "We want to go at this with real analytics and real testing and not just go, 'Hey, how about this guy?' which is kind of how a lot of these decisions have been made historically."
Who are the favorites for the spot?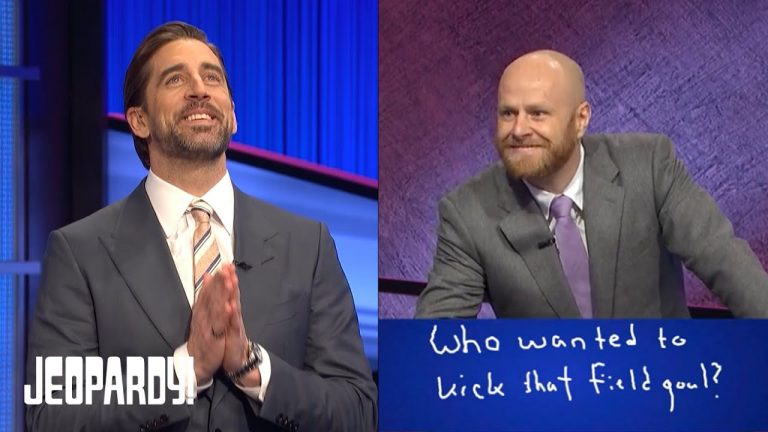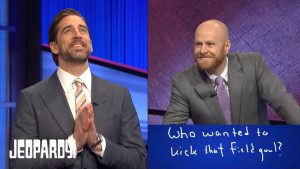 In a comparison of Nielsen ratings observing five guest hosts, Ken Jennings gained the highest rank. Green Bay Packers player Aaron Rodgers ranked well at number three in that comparison, with Mike Richards himself ranked at number two. Football fans noted rumors that Rodgers would not return to his team, sparking further rumors he might take up the role as host for Jeopardy! on a more permanent basis.
LeVar Burton has been actively campaigning for a slot as "Jeopardy!" host, Mike Richards, the game show's executive producer, says.

It turns out Burton is also the only one who has actively lobbied for one of more than a dozen guest-hosting stints. pic.twitter.com/eiWpMLww7i

— USA TODAY (@USATODAY) April 28, 2021
However, Rodgers claims nothing is set in stone and indeed there are no named favorites or top contenders. The producer does cautiously anticipate the next long-term host will likely be named from one of Jeopardy!'s pool of guest hosts. So far, that is a potential parameter and the strong preference that the next face of Jeopardy! can dedicate their time entirely to the beloved show and honoring Trebek's legacy. Richards did set a tentative date for the big reveal, though: before the next Jeopardy! season begins taping in late July or early August.