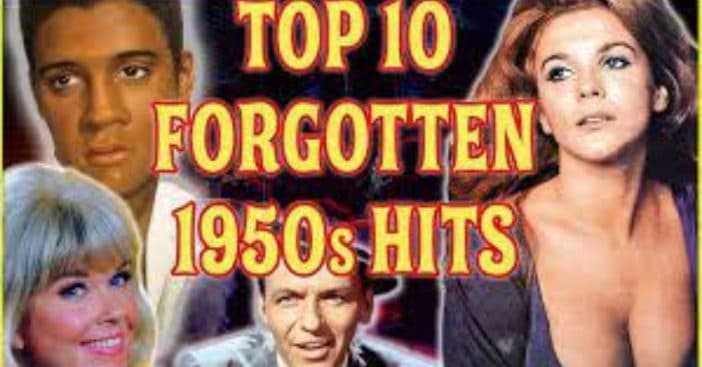 There are some songs that will never disappear from the cultural zeitgeist. "Hey Jude" will be played forever, and "Shout" has become a cultural norm at most wedding receptions. Whether they're undeniably fantastic or just have their perfect place and time, these songs will never be forgotten. Then there's the other side of that coin. Songs that were massive hits but have been largely lost to the sands of time. Songs from the '50s.
Today, we're going to take a peek at the second group. As the '50s get farther and farther away— 1950 wasn't just fifty years ago anymore— more of the songs that people loved are relegated to the history books. So let's revive some today.
1. "Maybellene" – Chuck Berry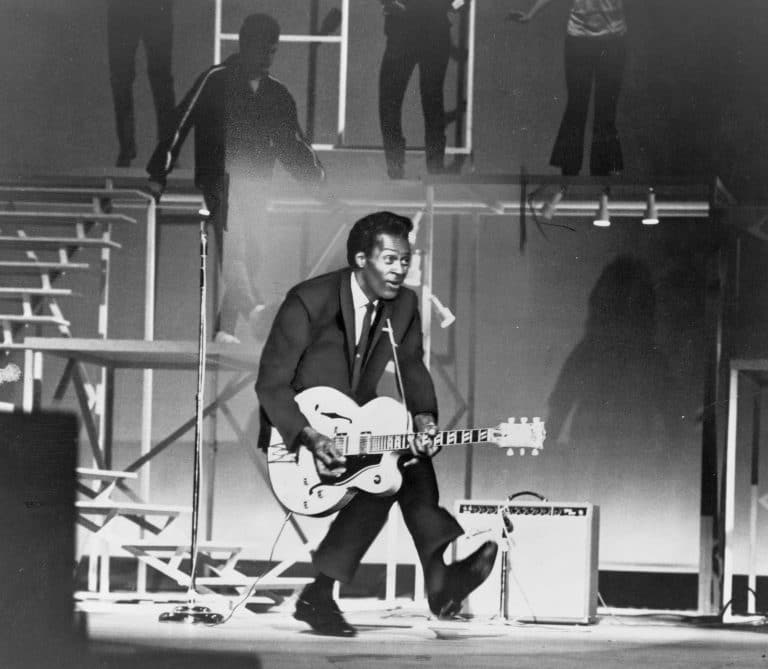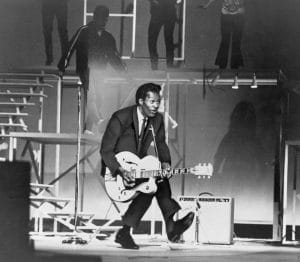 When you think of legendary Rock n' Roll pioneer Chuck Berry the first two songs that spring to mind are his classics "Johnny B. Goode" and "Roll Over Beethoven." However, it was 1955's "Maybellene" that first shot Berry to stardom and helped create rock music as fans know it. 
RELATED: Classic Songs That Were Banned
With its raucous guitar riffs and classic rock subject of fast cars and teenage heartbreak, "Maybellene" was universally loved. In fact, it was one of the first songs that were a hit on all three of the rhythm and blues, country and western and pop charts. While it may not get as much airplay as some of Berry's other hits these days, "Maybellene" might have had the biggest impact on the emerging genre of rock.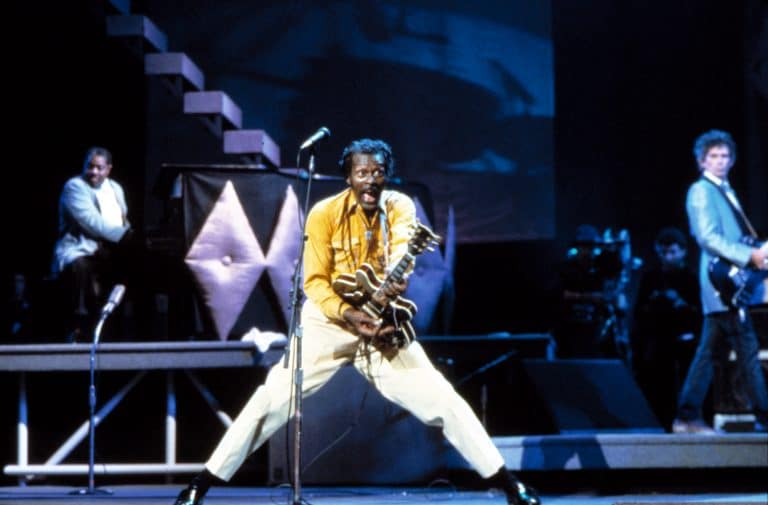 Berry's guitar playing on the song is so influential that Rolling Stone magazine simply states, "Rock N Roll guitar starts here." Everyone from Clapton to Cobain certainly owes Chuck Berry a big old thank you for "Maybellene."
2. "Walkin' After Midnight" – Patsy Cline
Anyone who has experienced the loneliness and dejection of heartbreak can relate to the mournful lyrics of Patsy Cline's 1957 single "Walkin' After Midnight." Originally written for pop singer Kay Starr, the song sat unused on the shelf for three years after Starr's rejection of it. 
Cline was also initially hesitant to release the song. It wasn't until after a performance on Arthur Godfrey's Talent Scouts in which the audience reaction broke the in-house applause meter that she rushed to put the single out. "Walkin' After Midnight" blends blues and country to great effect, beautifully painting a portrait of a spurned lover adrift in the world. And audiences loved it.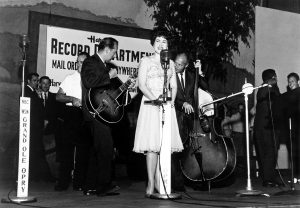 The song went to #2 on the country charts and made Patsy Cline a star. While she may be better known for her 1960's hits like "Crazy," "Walkin' After Midnight" might best distill Cline's unique combination of pop, blues, jazz, and country down to its pure essence.
3. "That'll Be the Day" – Buddy Holly
The world almost didn't get to experience the awesomeness that is Buddy Holly's first hit song. Holly's record label was unhappy with the performance of his previous singles and refused to release "That'll Be The Day." So Holly formed a new band, The Crickets, signed to a new record label, and the rest is history.
"That'll Be the Day" was among the first wave of massive rock and roll hits to sweep the nation. It shot to number one on the charts, and Holly and The Crickets are credited with popularizing the standard rock lineup of two guitarists, one bass player, one drummer. Unfortunately for the world, "That'll Be the Day" ended up being one of the last recordings released by Holly, as he tragically died in a plane crash in 1959— synonymous with the day the music died.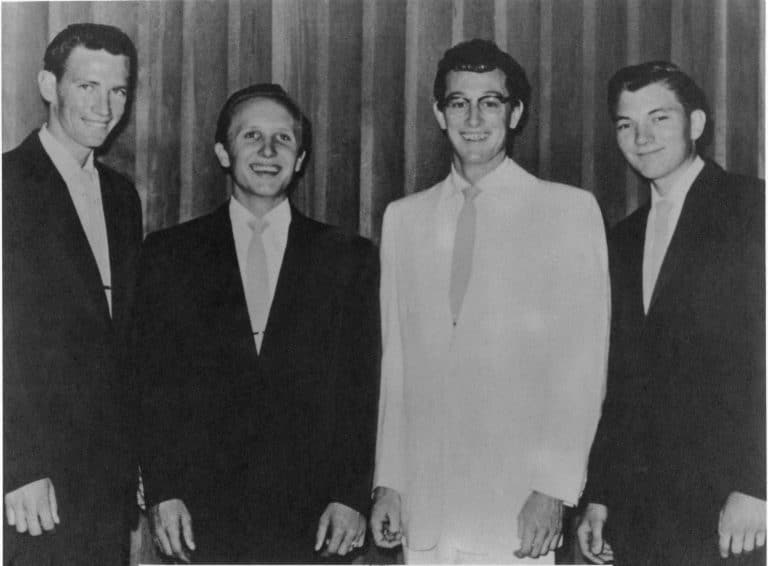 The influence of "That'll Be the Day" didn't die with him though. A cover of the song was the first thing ever recorded by The Quarrymen— a group that would evolve into a little-known band named The Beatles.
4. "Cherry Pink and Apple Blossom White" – Perez Prado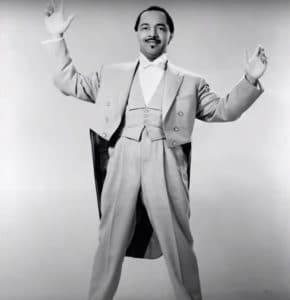 A wave of mambo fever swept the nation in the '50s, and the man in the eye of the storm was Cuban bandleader Perez Prado. America had gotten its first taste of Perez's Latin flair when he released "Mambo No. 5" in 1950, but the craze didn't reach its peak until the release of 1955's "Cherry Pink and Apple Blossom White." 
The song, an up-tempo, irresistibly catchy instrumental piece, flew up the charts, staying at number one for ten weeks and selling a million copies. Perez recorded "Cherry Pink and Apple Blossom White" for the movie Underwater!, with Jane Russel famously dancing to the song. Which makes perfect sense, because who hears that trumpet and doesn't start shaking their hips?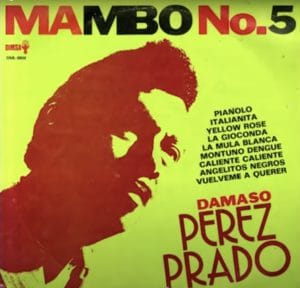 Unfortunately, the popularity of the mambo nosedived with the end of the 50s, and today Prado's gem isn't heard nearly enough. But if you ever want a sure way to get a party started, throw "Cherry Pink and Apple Blossom White" on and people will be grooving in no time.
5. "Whole Lotta Shakin' Goin On" – Jerry Lee Lewis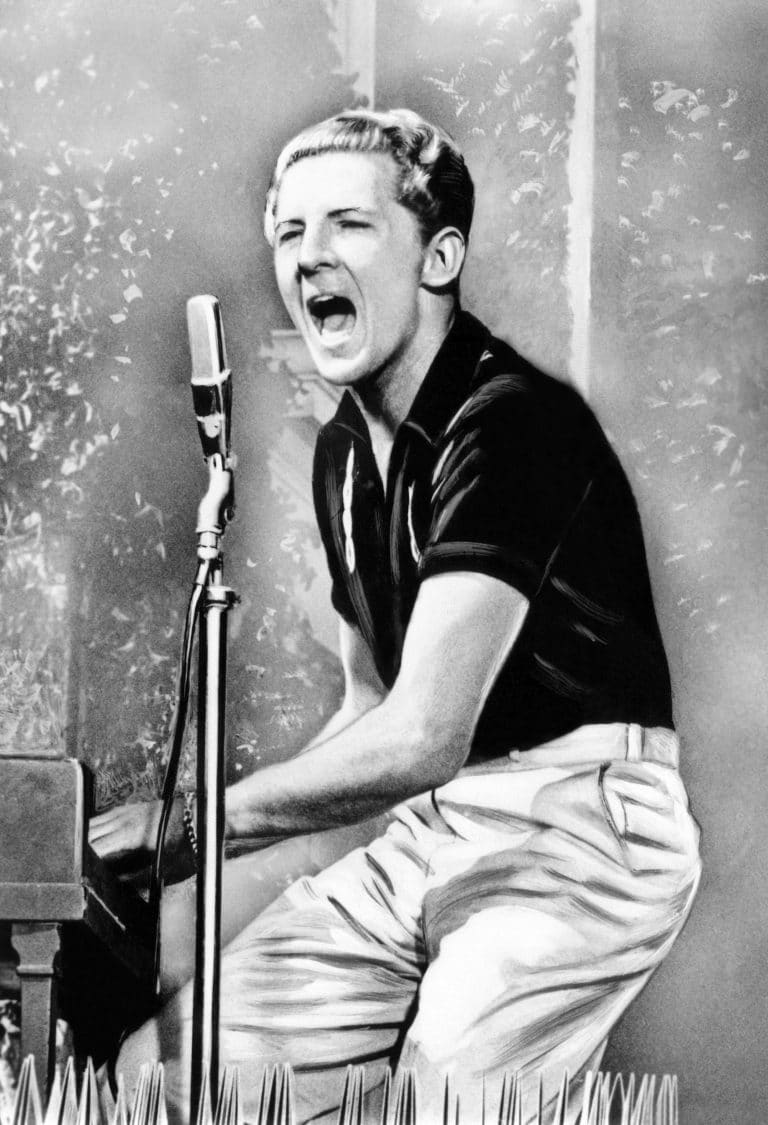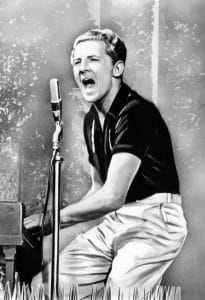 When Jerry Lee Lewis first showed up at famous Sun Studio in Memphis in the '50s, Tennessee the recording engineer told him, "We don't do much country around here. We're in the rock and roll business. You ought to go home and work up some rock & roll numbers." And boy did he. 
Lewis got his hands on the song "Whole Lotta Shakin' Goin On," an R&B song about dancing. He then added his trademark propulsive piano, suggestive spoken asides, and turned the speed up to a billion, and voila, a rock and roll classic about, um, "adult dancing." The song was an instant hit, and the world was introduced to "the Killer." 
Although he's remembered more today for "Great Balls of Fire," it was "Whole Lotta Shakin' Goin On,' ' a song that has been described as the quintessential rockabilly anthem that truly established Lewis' greatness. 
6. "You Send Me" – Sam Cooke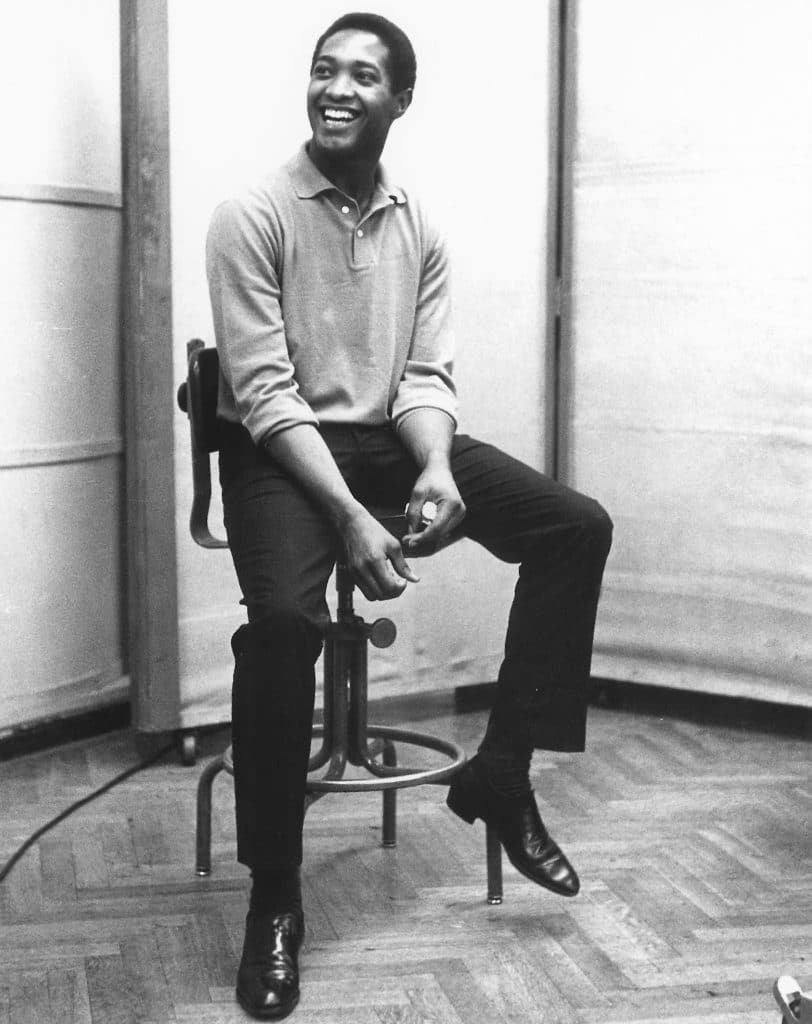 Sam Cooke basically invented Soul music in the '50s and paved the way for greats like Aretha Franklin and Marvin Gaye to follow in his footsteps. It all started with "You Send Me," Cooke's first single. 
"You Send Me" is a love song that introduced the public to Cooke's almost impossibly smooth singing voice. And the public loved it. "You Send Me" shot to number one on the R&B charts. However, record companies were skeptical that a black artist could have crossover appeal, and in a move typical of the times had a white singer, Teresa Brewer, record a version aimed at the pop charts.
 But in a slap to the face to racists everywhere Cooke's version also went to number one on the pop charts, significantly outperforming Brewer's version. Overnight Cooke became a massive star, beloved by everyone, white, black, old, young, and the godfather of soul was born.
7. "Rocket 88" – Jackie Brenston and His Delta Cats
And now in a slight departure for this list, we have a song that you haven't forgotten was awesome, but only because you probably have never heard of it in the first place. But awesome is an understatement when talking about "Rocket 88." Aside from being an outstanding song in its own right, "Rocket 88" is acknowledged as the first rock song recorded. Ever. Let that sink in. 
Credited to Jackie Brenston and His Delta Cats, who were actually Ike Turner and his Kings of Rhythm, "Rocket 88" merged jump blues and up-tempo swing and was played in a free-flowing, raw manner to create a genre that was brand new. 
The song also features one of the first known recordings of a distorted guitar— the band's bass amp had been damaged and producer Sam Phillips filled it with a newspaper in an attempt to fix it. It didn't work, but the resulting fuzz sound was kept and the rest is history. Ike Turner would go on to have great success working with his wife Tina in the 60s and 70s, but people forget he got his start by basically inventing rock music.
There you have them. Some of the most awesome songs from the '50s that you forgot were awesome. Which of these songs do you love? What forgotten '50s songs did we too forget?