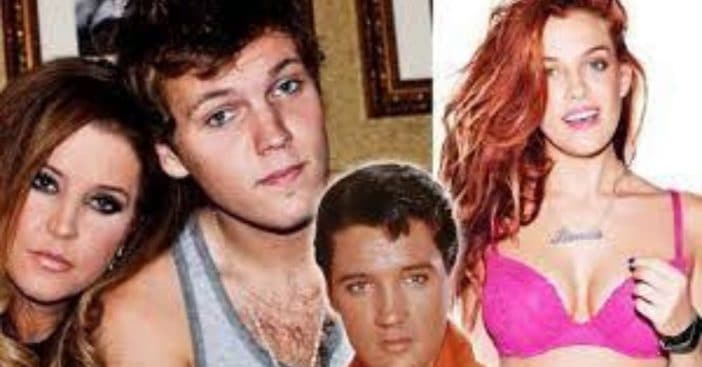 UPDATED: 1/24/2023
Elvis Presley may have passed on, and his family struck by more than its share of tragedies — the most recent being the death of his only child, Lisa Marie Presley — but the Presleys push ever onward. 
Beyond that, Lisa Marie and one of his grandchildren went on to follow in Elvis' famous footsteps to Hollywood. It's definitely safe to say that legends truly never die, especially in Elvis' case.
1. Priscilla Presley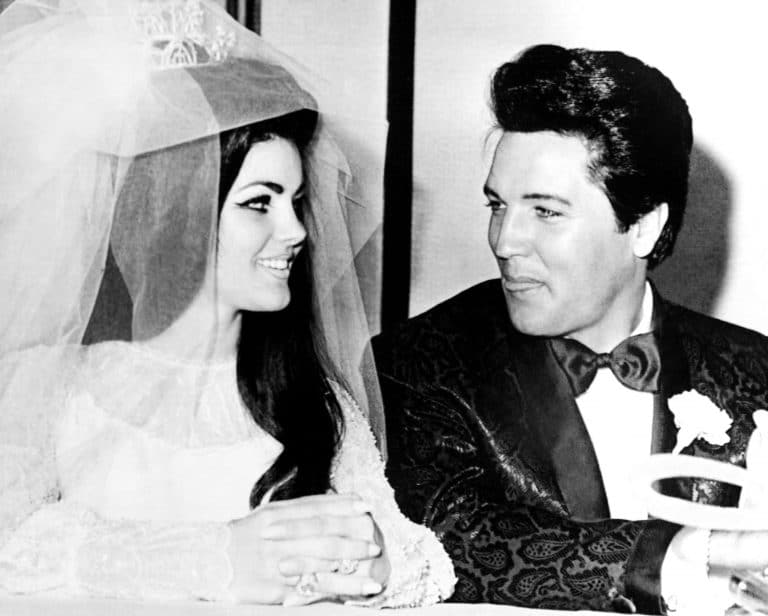 Priscilla and Elvis were married from 1967 to 1973. The two met in Germany in 1959 during Elvis's Army tenure when she was just 14 and he was 24. Of course, stateside, they would eventually move in together, and Elvis would go off to Hollywood, leaving his girlfriend behind in Memphis while he had affairs with many of his leading ladies and co-stars. 
Shortly before Christmas of 1966, Elvis asked Priscilla to marry him. There was a lot of controversy surrounding this, with reports allege that Priscilla threatened to take her story to the press if Elvis refused to marry her. Additionally, her father threatened to have Elvis charged under the Mann Act; "taking a minor across state lines for sexual purposes." 
Colonel Parker, Elvis' controversial manager, also encouraged him to marry by reminding him about his RCA "morals clause" in his record contract. Sometime soon after the wedding, Priscilla discovered she was pregnant. The couple contemplated abortion, but eventually realized it was not the choice for them. So, nine months later, Lisa Marie Presley was born. 
Unfortunately, following many affairs and relationship problems, the King and Queen decided to divorce. This wasn't the end for Priscilla, though, as by the '80s she embarked on a very promising acting career. Fans saw her in hit shows like Dallas as Jenna Wade. Since the 2000s, Priscilla has helped showcase the Graceland residence as a public attraction, allowing fans of Elvis to take tours of the mansion to see what his life was like before he passed away in 1977.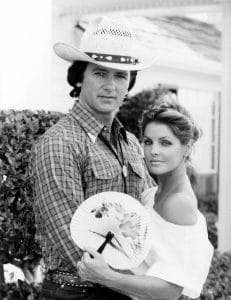 Priscilla has also been the ambassador of the Dream Foundation — a wish-granting organization for terminally ill adults and their families — since 2003. Today, the Queen is 77 and shows no signs of slowing down.
2. Lisa Marie Presley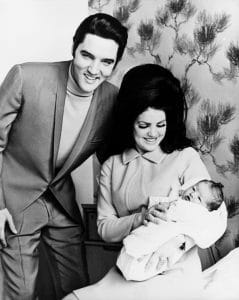 Lisa Marie is the daughter and only child of Elvis and Priscilla. She was just 9 years old when her father died and immediately became a joint heir of Elvis' estate. Lisa Marie shared the inheritance along with her grandfather Vernon Elvis Presley and her great-grandmother Minnie Mae Hood Presley. Following the death of Vernon and Minnie Mae just a few years later, Lisa Marie became the sole heir of his estate.
Elvis' daughter went on to follow in her father's footsteps. She embarked on a music career and released her debut album in 2003, To Whom It May Concern. The album was a hit and went on to reach No. 5 on the Billboard 200 albums chart. It was certified gold in June 2003.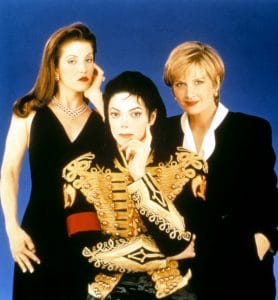 Lisa Marie is also known for her many short-lived relationships with well-known public figures in the entertainment industry, including actor Nicolas Cage, but especially Michael Jackson. Her relationship with Michael Jackson was a tabloid sensation.
She has four children— Riley Keough and Benjamin Keough with ex-husband Danny Keough. Lisa Marie also has twins Harper and Finley Lockwood with ex-husband Michael Lockwood. Sadly, Lisa Marie went through every parent's worst nightmare, as her son, Benjamin, committed suicide in July 2020. 
Since his death, she had been relatively quiet on social media, only posting some photos here and there of her children, including an old photo of Benjamin on what would've been his 28th birthday. Tragically, Lisa Marie suffered cardiac arrest at her home in Calabasas, California on January 12, 2023 and was rushed to the hospital, where she died. She was only 54. As to who will inherit Graceland, that falls to her three daughters, 
3. Vernon Presley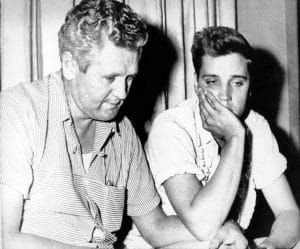 The father of Elvis Presley. Vernon took care of most financial matters through Elvis's life while the patriarch was still alive out of fear they would go broke again. Biography reports allege that Vernon was especially scared of the Memphis Mafia because Elvis wanted to share his riches and gifts with the Mafia. 
Vernon had a couple of hiccups with the law. First, in 1938 Vernon was found guilty of altering a check written by his landowner and employer and subsequently lost their home as a result. He went to jail for eight months, while wife Gladys and son Elvis moved in with relatives.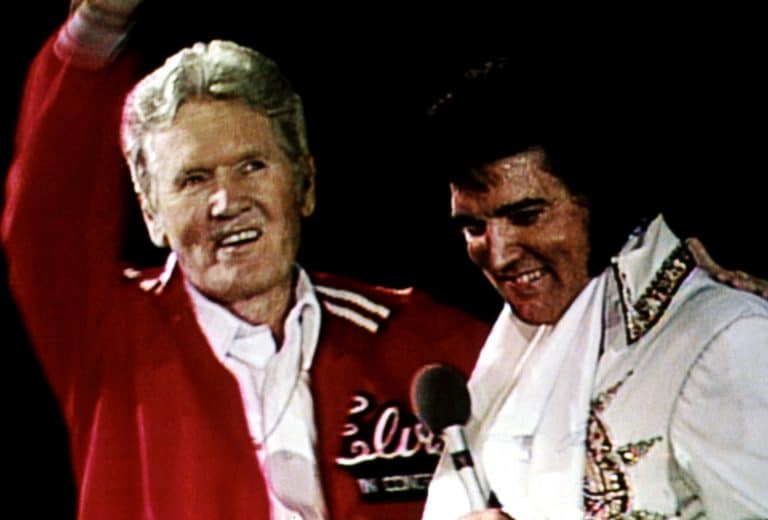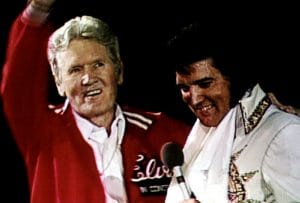 Vernon died not long after Elvis, in 1979, of heart failure. When Vernon heard the news that Elvis died, he apparently assumed that the Mafia members killed him. 
4. Gladys Presley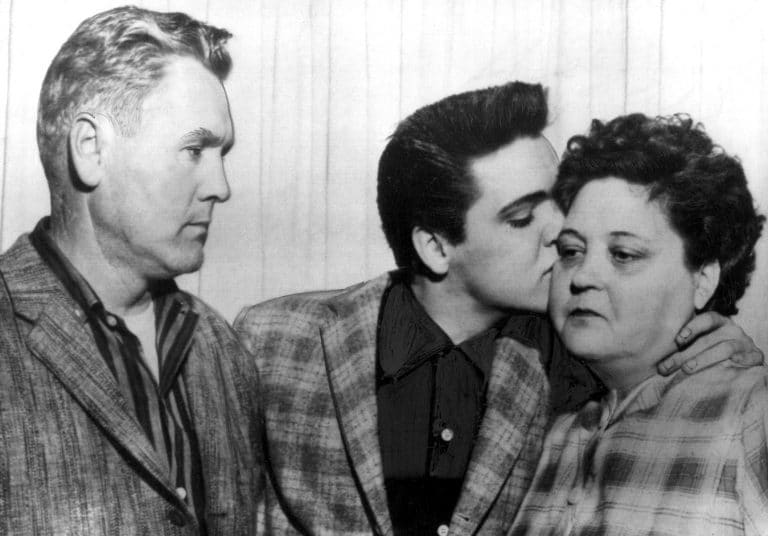 Elvis's mother gave birth to him on January 8, 1935, in a two-room shotgun house that his father had built for the occasion. Did you know, Elvis had an identical twin brother, Jesse Garon Presley, who was delivered 35 minutes before him? Sadly, he was stillborn.
Elvis formed an especially close bond with his mother. This is why when Gladys died suddenly of a heart attack, it broke him. "She was all we lived for," Elvis apparently said back in 1958, according to AP. "It broke my heart. She was always my best girl."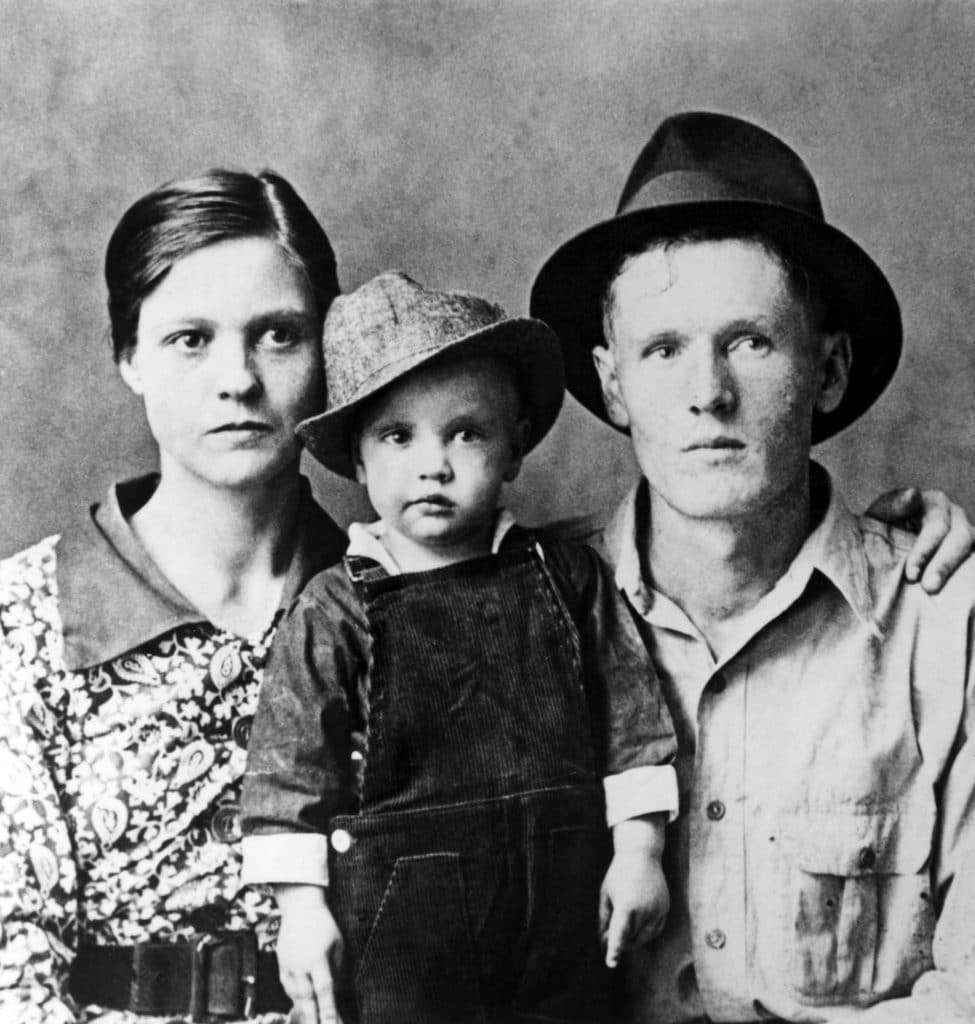 Gladys was especially devoted to developing Elvis's musical talents and followed her son from coast to coast, supporting him in all his musical endeavors.
5. Harper & Finley Lockwood
They are the fraternal twins of Lisa Marie and her decade-long spouse, guitarist, and producer, Michael Lockwood. While the two are only 13 years old today, they know all about their famous grandfather and love his music! Priscilla recently said that her granddaughters are "experiencing life and having fun."
View this post on Instagram
Priscilla also noted how the twins are often in awe about how many people show up to candlelit vigils for Elvis and just how beloved he was by so many.
Their interests include drawing, listening to music, and even just messing around on the phone. Sounds about right for two 12-year-old descendants of the king of rock and roll. 
6. Benjamin Keough
View this post on Instagram
Benjamin was the son of Lisa Marie and Danny Keough. As the grandson of Elvis, Benjamin spent a large portion of his life under the limelight due to having a famous family.
He later made a deal with Universal Music for $5 million during his teenage years, but no music was ever released. Benjamin did act in a short film called Rod & Barry back in 2017, but otherwise really just laid low and often accompanied his family to red carpet events.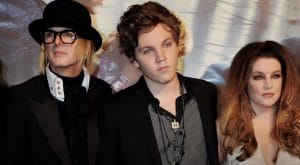 People have long been interested in Benjamin due to the fact that many people think he looks a lot like Elvis. 
Sadly, Benjamin died in July 2020 of a self-inflicted gunshot wound at 27 years old. The reason behind the suicide is unknown, and he apparently had traces of cocaine and alcohol in his system at the time of his death. He was laid to rest at Graceland alongside his grandfather.
7. Riley Keough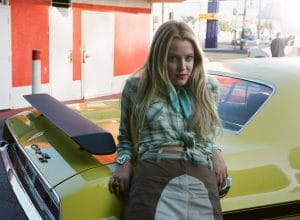 Danielle Riley Keough was born in May 1989 and primarily raised by her father in both Hawaii and Los Angeles. She notes the contrast of lifestyles, mattresses on the apartment floor with dad, versus the lavish lifestyle Lisa Marie enjoyed. Riley once said to her dad, "I want to grow up and be poor like you!' He was eating a bowl of cereal. And Riley states that she didn't realize how wildly offensive that was.
At age 15, Riley began modeling at fashion shows for Dolce & Gabbana and Christian Dior— she even appeared on the cover of Vogue at one point.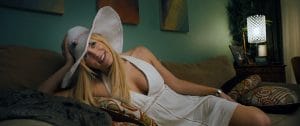 However, Riley changed gears into acting and made her feature film debut at age 20 with her portrayal of Marie Curie in The Runaways. Her breakthrough role, however, was in the first season of the series The Girlfriend Experience in 2016. Around that same time, she played the role of 'Capable' in the blockbuster continuation of Mad Max: Fury Road. In 2017, Riley starred in the thriller film It Comes At Night. She kept up her routine with horror films, playing the lead in the 2019 thriller The Lodge. 
Riley is still active, and has three projects in the works, including the titular role as Daisy in the mini-series, Daisy Jones & The Six. Recent movie roles include Zola and The Devil All the Time (both 2020), The Guilty (2021) and War Pony (2022). 
Sometimes, it's easy for fans to forget that Elvis is no longer with us because his family has gone on to represent his legacy in such an incredible way. So much talent in the family, and of course, uncanny resemblances. Who was your favorite family member to learn about? Have you ever visited Graceland?