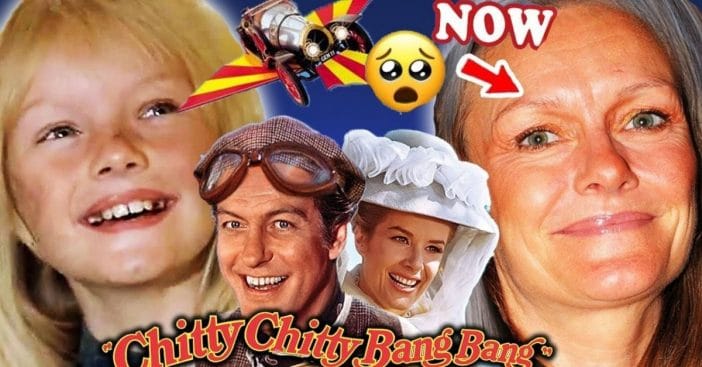 UPDATED 4/5/2023
It was just an old neglected car, who could have guessed? Well, the two children actually did. What a fun and whimsical experience this was. Based on James Bond creator Ian Fleming's novel of the same name, Chitty Chitty Bang Bang has stolen hearts worldwide for decades. 
The screenplay was penned by none other than Roald Dahl, writer of Charlie and the Chocolate Factory and this magical film was the ultimate excursion into fantasy. The film came out  in 1968 when the box office was defined by violence and sex. Despite its uniqueness, Chitty stood out, and not just for kids, but for adults, too. Maybe it was because of the costumes, maybe the songs or maybe because we all wanted to drive Chitty around just once. And it just so happens that a famous director owns it today. So, what is the Chitty Chitty Bang Bang cast up to now?
1. Dick Van Dyke (Caractacus Potts)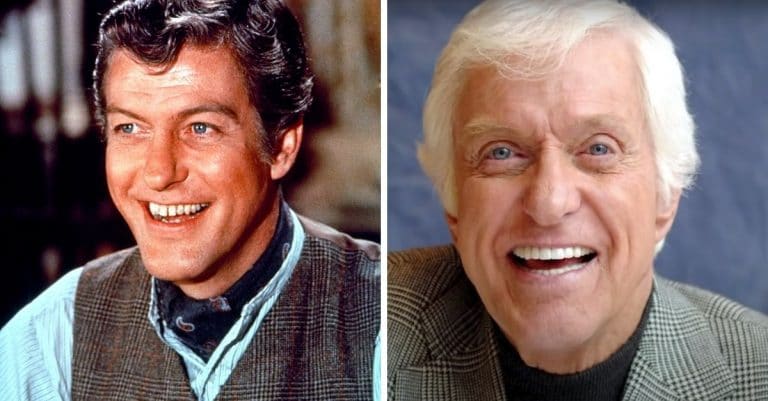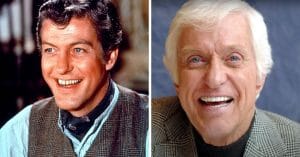 Inventor, father, singer, puppet. Caractacus Potts was a man of many talents— and many contraptions that would put the wackiest Rube Goldberg machines to shame. Potts was a quirky but loving family man who encouraged his children's sense of wonder. Van Dyke was known on-set for dancing about with charisma. Apparently, the dance sequences were tough due to the actor's habit of smoking upwards of 40 cigarettes a day. 
The song "Me Ol' Bamboo" gave Van Dyke a hard time because the bamboo sticks they had to dance with were full of metal. All the other dancers were 15 years younger than him, and that routine alone took 23 takes to get just right.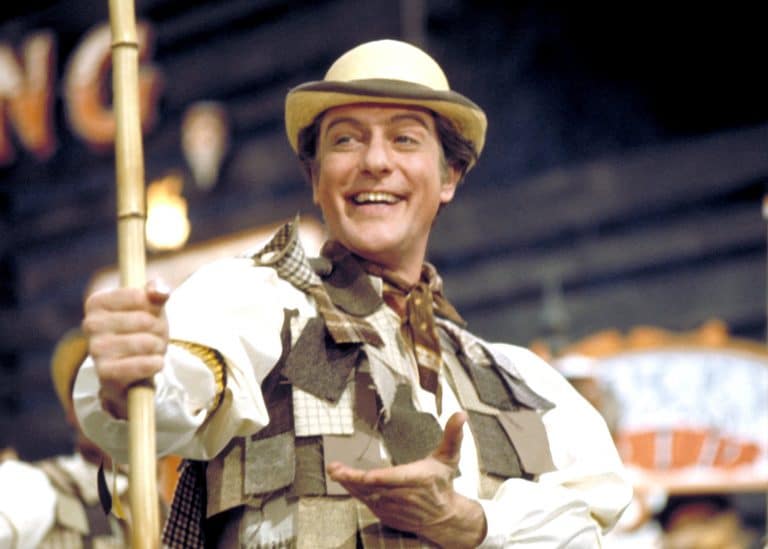 Just earlier that decade, Dick gained fame in other musicals, namely Bye Bye Birdie and Mary Poppins. Van Dyke was 41 when Chitty Chitty Bang Bang came out, and he has never stopped working. In the 90s he co-starred with his son Barry in the series, Diagnosis Murder,  and more recently he gave Ben Stiller the job of a lifetime in the Night at the Museum franchise. It was also really great to see Van Dyke return in 2018's Mary Poppins Returns and Buttons. He's next supposed to be seen in the film Capture the Flag.
Today, Van Dyke is 97 years old and assures fans, "I have all my marbles!" He's quit cigarettes thanks to Nicorette gum and has been married to Arlene Silver since 2012. 
2. Sally Ann Howes (Truly Scrumptious)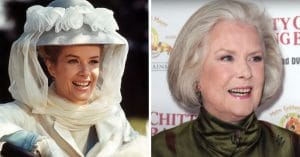 A near car crash isn't the best way you want to meet your future spouse, but thankfully no one was hurt. The romance between Truly and Potts was original source material from the novel and producer Albert R. Broccoli wanted the movie to follow their blossoming love. The adorable scene where Truly and Potts dance dressed up like toys in front of all the Baron's Co. showcases both Van Dyke and Howes as wonderful physical actors. 
Sally Ann Howes comes from a talented family. She is the daughter of all-around Renaissance man Bobby Howes and actress/singer Patricia Malone. Howes made her film debut in 1943's Thursday's Child when she was just 13. For years after, she continued working as a child actress, including in an early adaptation of Anna Karenina starring none other than Vivien Leigh.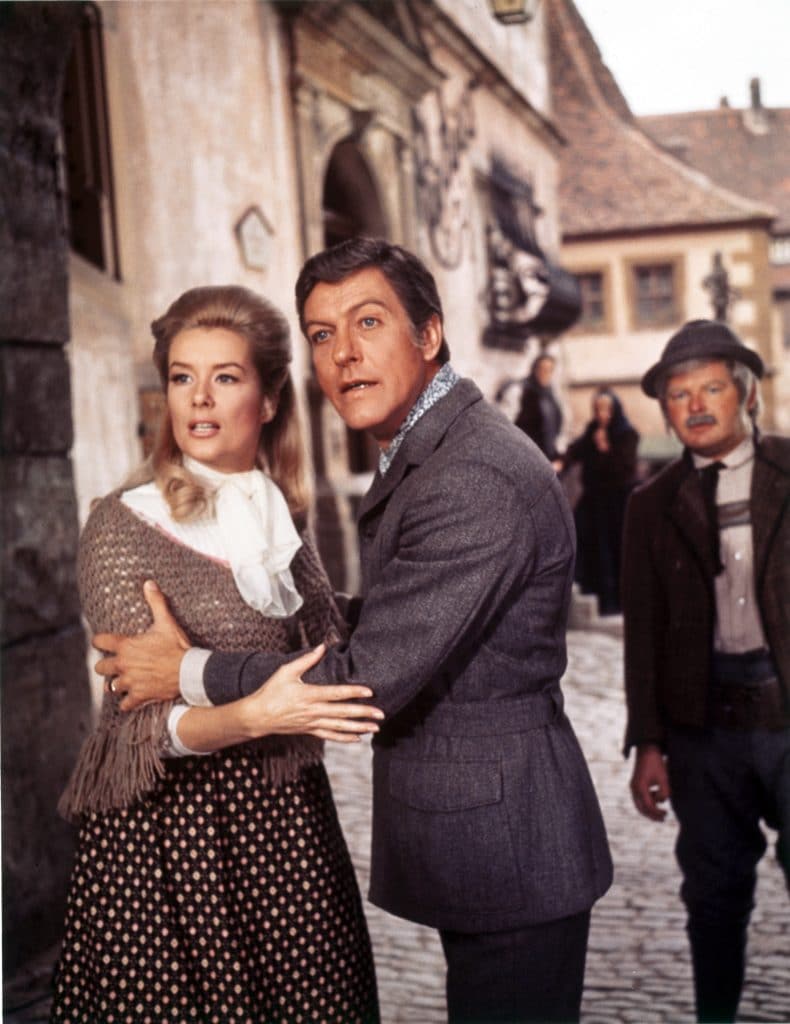 It's hard to picture anyone else playing Truly, but fans nearly saw Julie Andrews behind the wheel, since filmmakers wanted a reunion between the two Marry Poppins stars. Andrews thought the role was too similar to Poppins and figured it was second fiddle to Potts, so she turned it down.
Surprisingly, Chitty Chitty Bang Bang didn't jumpstart Howes' career the way Poppins did Andrews. Her first love was the stage, But did state quote, "to be remembered, you have to do films." Retired since 1992, Howes, the mother of two and married three times, died on December 19, 2021 at the age of 91.
3. Adrian Hall (Jeremy Potts)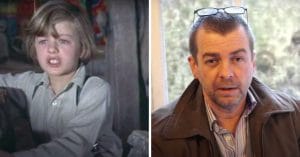 Jeremy Potts is attached to that rusty old car that's something out of a Bond film —because it was, as 007's behind-the-scenes creators were behind it as well. 
Jeremy Potts would be Adrian Hall's biggest claim to fame. After Chitty Chitty Bang Bang, Hall appeared in several UK television programs and performed in the West End through the early 1970s. After that, he became a principal at the Academy of Live and Recorded Arts. He actually had to remove Chitty Chitty Bang Bang from his resume, otherwise, scouts just saw him as a child actor, though now Hall finds teaching more rewarding than acting. "If you are on stage for two hours you get a round of applause and that's it," Hall said in regard to his love for teaching.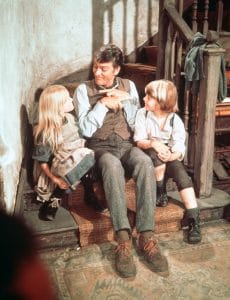 Today he's 64 and recently retired to enjoy the quiet life with a small family of his own.
4. Lionel Jeffries (Grandpa Potts)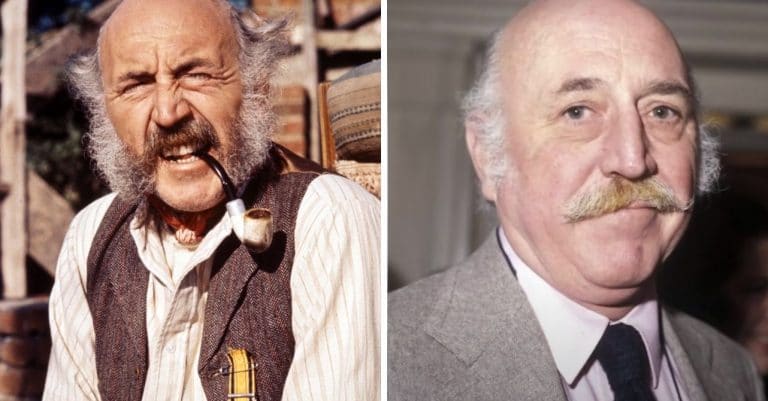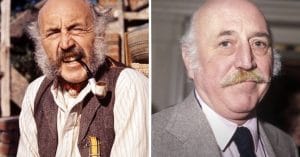 It's the posh, posh traveling life for eccentric Grandpa Potts. Fans would be surprised by the places a shed can take you, and the trouble one case of mistaken identity can cause! 
Fittingly, while Grandpa Potts treated his family like the army, Jeffries actually did serve in the armed forces. His service caused him to start balding at a young age, a fact he took full advantage of when he returned home. Jeffries' early stage balding aided in him playing much older characters. In reality, the actor was actually six months younger than Dick Van Dyke.
Later, Jeffries moved from in front of the camera to behind to write and direct The Railway Children and The Amazing Mr. Blunden, both well-received. He had a negative view of television acting early on, but played 'Grandad' in a 1993 season of Woof.  He retired in 2001 due to his declining health. Jeffries passed away in 2010 at the age of 83 after suffering from vascular dementia.
5. Gert Fröbe (Baron Bomburst)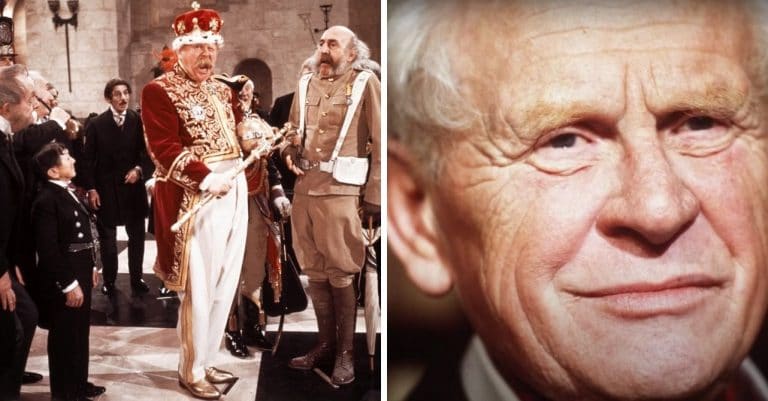 Behold, citizens of Vulgaria, and tremble before the tyrannical Baron Bomburst. Before donning the character's ill-deserved crown in Chitty Chitty Bang Bang, Gert played another legendary villain: the iconic Goldfinger from the 3rd James Bond film. Gert had a history of playing some shifty characters, like an Axis general in Is Paris Burning? 
Additionally, Fröbe was an ally for Mercedes-Benz in some commercials promoting the coupe and sedan. Sadly, this famous villain with a heart of not-quite-gold died in 1988 from a heart attack. He was 75 years old.
6. Anna Quayle (Baroness Bomburst)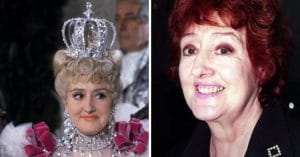 She's his little chu-chi face, coo-chi, coo. The Baroness loved the Baron, enough for spontaneous, synchronized dance routines, handshakes, and matching gaudy jewelry.
Quayle won Broadway's 1963 Tony Award for her supporting role in Stop the World— I Want to Get Off. Then she populated a small but memorable scene in The Beatles' A Hard Day's Night, alongside John Lennon. Late in her career, Quayle was a part of the long-running soap, Grange Hill for 85 episodes as Mrs. Monroe until 1994. This was essentially her final role, however.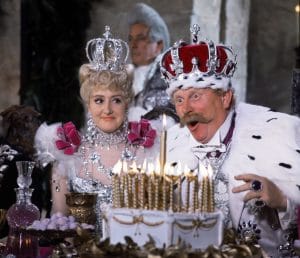 Sadly, Anna Quayle was diagnosed with Lewy Body Dementia in 2012. The actress passed away in 2019 at the age of 86.
7. Heather Ripley (Jemima Potts)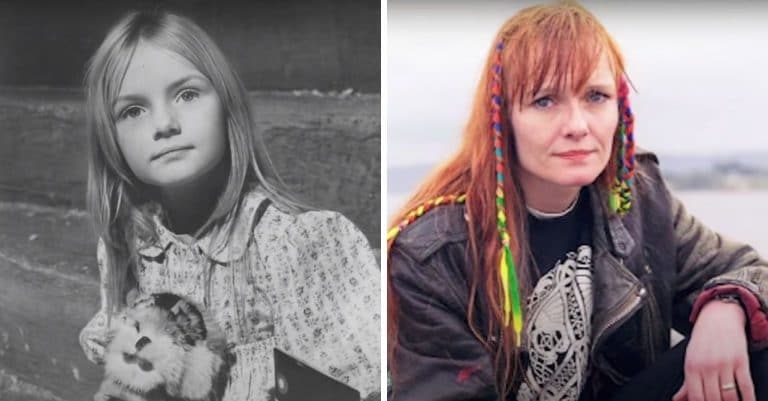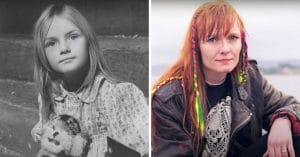 Jemima's smile was enough to make dad do anything he could to buy her that old magical piece of junk. In Chitty Chitty Bang Bang, Ripley put in a fine performance for a little girl of just 8-years-old.
Sadly, Ripley can't think back on Chitty as fondly as fans can. While filming, the young actress was harassed by the paparazzi when her dad had a public affair. Ripley's adult life has been spent as an anti-nuclear activist and environmentalist. Instead of Cobstone Windmill, she lives in makeshift peace camps and was even arrested during a protest.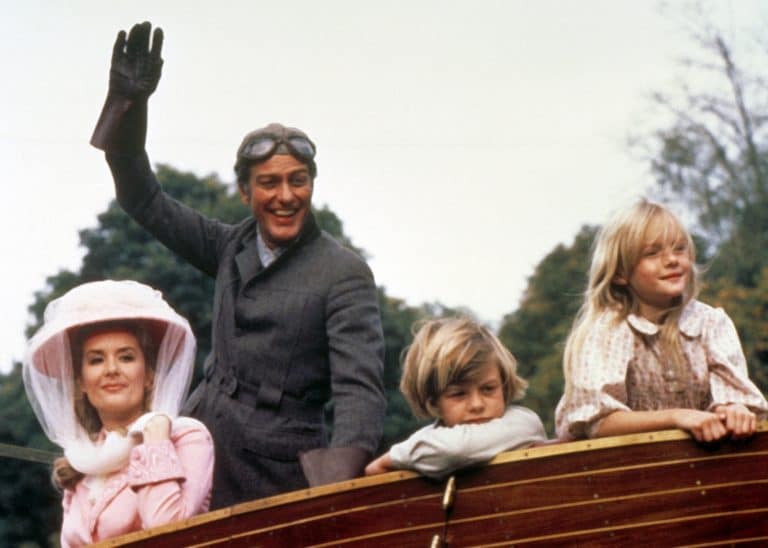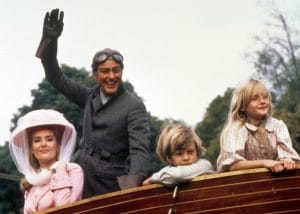 Today, she's in her early 60s and has come around to understand that Chitty Chitty Bang Bang didn't cause her parents to split; sometimes life just doesn't work out.
8. Benny Hill (Toymaker)
Residents of Vulgaria marveled at the wonders devised by the resident Toymaker. Sure, he's grumpy and a little suspicious, but so goes a toymaker in a town where children are illegal. Benny Hill was first brought onto the project to rewrite some scenes at the request of Dick Van Dyke but was quickly brought on as the Toymaker.
Hill was already an icon in British entertainment thanks to The Benny Hill Show, which was all slapstick and burlesque and double-meanings. He died on April 20, 1992 at the age of 68.
9. Robert Helpmann (Child Catcher)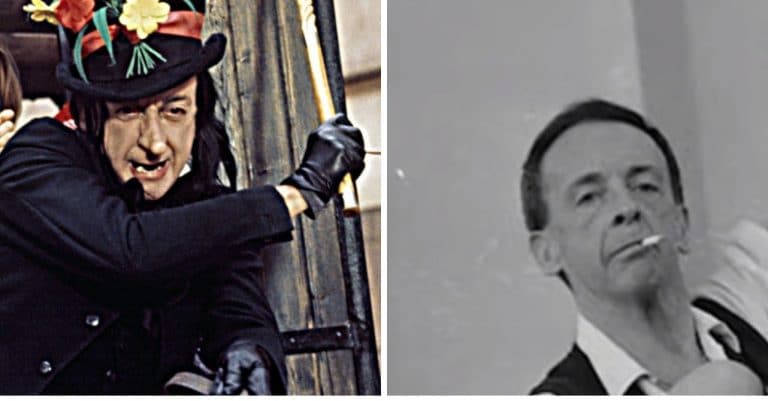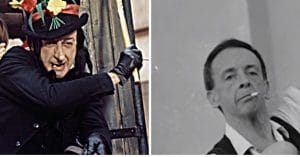 The Child Catcher is as iconic as he is terrifying, complete with a wonky hat, pointy nose, and cage on wheels disguised as a treat-wagon. Surely the invader of many a child's poor nightmares for sure. 
Helpmann is world-renowned as a dancer and choreographer. Amongst his other achievements, Helpmann was the director of the Australian Ballet Company. Wild fact: Helpmann was nearly killed during the production of Chitty Chitty Bang Bang when the carriage that he was driving spun out of control and turned over. Thanks to his dancer's reflexes, he was able to leap off and land safely on his feet.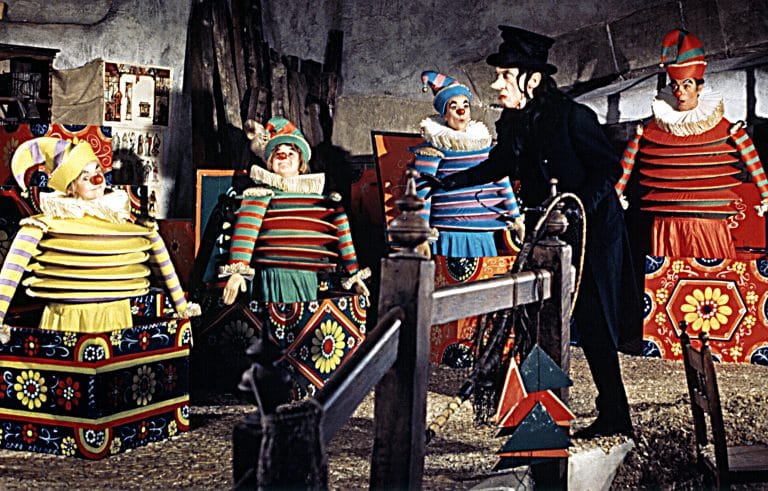 Helpmann passed away in 1986 and the age of 77, but he will quite likely never be forgotten. 
One of the best family films of all time, Chitty Chitty Bang Bang has sat in fans' hearts for decades. So where is Chitty today? The current owner of the car is  director Peter Jackson. He could be seen driving in New Zealand with his cast members of The Hobbit films, all the while playing the main theme song through a sound system. A theme song that was nominated for an academy award.