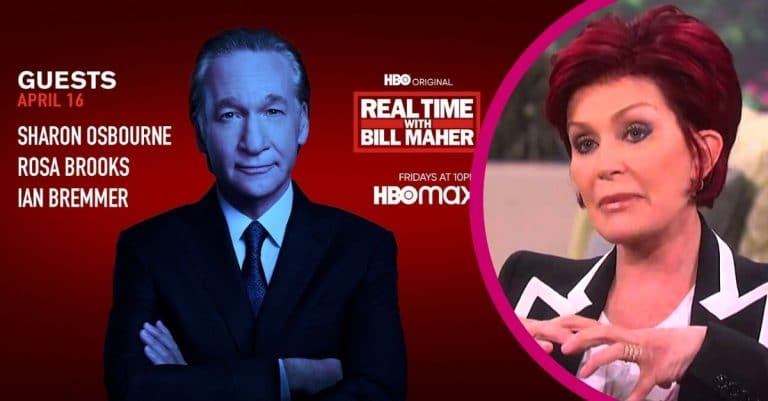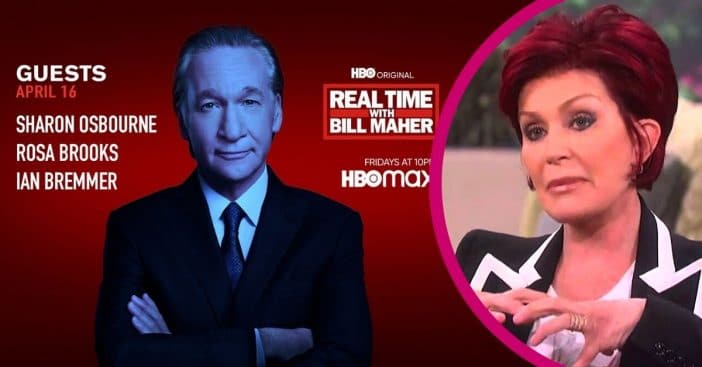 Since the fallout on The Talk related to Sharon Osbourne, the host had been relatively quiet and out of the limelight, but Osbourne's real first post-Talk interview finally comes with this Friday's Real Time With Bill Maher.
This comes within the same week that The Talk returned – somewhat – to business as usual since its brief hiatus. It did include a discussion with co-host Sheryl Underwood addressing some old and recent wounds. Now, Osbourne will break her silence as well.
Sharon Osbourne to break her silence on Bill Maher's show
FRIDAY: @BillMaher welcomes @MrsSOsbourne, @ianbremmer + @brooks_rosa to #RealTime @HBO! https://t.co/200GoSTfYW pic.twitter.com/UJfv6A0hPg

— Real Time with Bill Maher (@RealTimers) April 14, 2021
Appearing this Friday on Real Time with Bill Maher would be Sharon Osbourne's first big interview since she was let go from The Talk. Each episode typically features at least one guest for an intimate one-on-one interview, though Maher has in the past hosted some panels to explore a topic from various angles.
RELATED: Piers Morgan Believes Sharon Osbourne Was 'Bullied Out Of Her Job' At 'The Talk'
This particular week, Ian Bremmer and Rosa Brooks join the panel discussion. This will, however, be the former CBS personality's first interview since departing the show, aside from sharing screenshots, issuing apologies, and one-off replies to some claims. An alleged insider claimed earlier of Osbourne, "Sharon will talk when she is ready. She still wants to give her side of the story. She has been on that show for 11 years and knows all the secrets."
Episodes of Real Time with Bill Maher air on Fridays at 10 p.m. via HBO.
Followup from earlier this week
Host Sheryl Underwood shares a message from backstage as "The Talk" returns today. Please join us for a very important hour where we discuss openly what happened and how we hope to move forward. pic.twitter.com/ltq0a3iI51

— The Talk (@TheTalkCBS) April 12, 2021
Just this Monday, Sheryl Underwood and Elaine Welteroth, both Black women, discussed the March 10 episode when Osbourne defended her friend and fellow TV host Piers Morgan. Morgan had, in turn, issued criticisms and doubts about Meghan Markle following her and Harry's explosive Oprah interview. After Osbourne defended Morgan and herself against claims of racism, an intense discussion followed, then claims of racism and homophobia surfaced against Osbourne.
Osbourne would go on to call it a setup. During Monday's discussion, Underwood revealed that the March incident left her with PTSD as she had trouble revisiting that time when she tried to have an honest discussion but didn't want to come off as "the angry black woman." That episode was dedicated entirely to dissecting what happened and discussing race and racism in general. Welteroth also voiced her belief that Osbourne "was not listening and went off the rails into disrespect" last month.