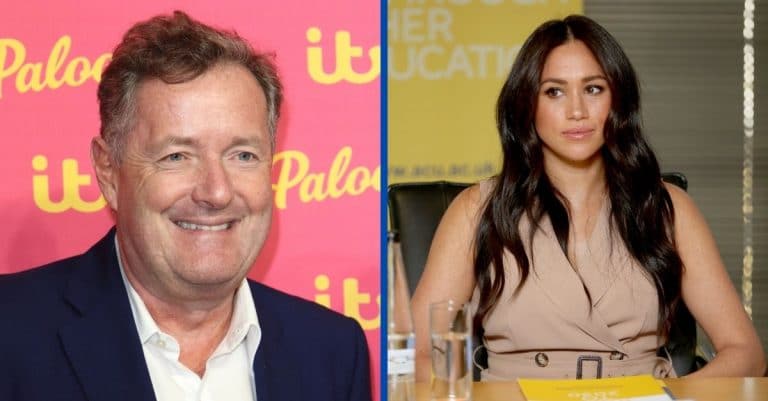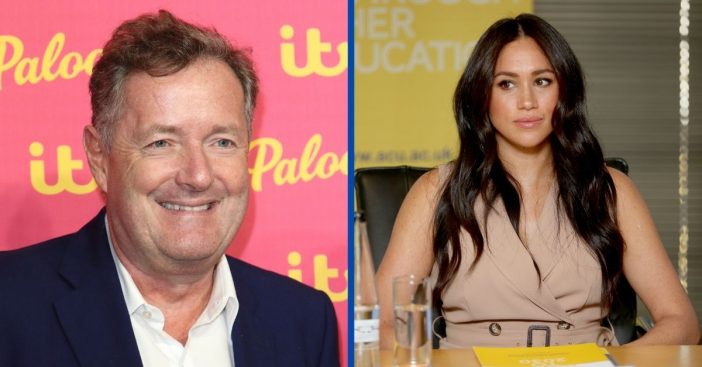 According to reports, Meghan Markle plans to fight back against Piers Morgan after his rude comments and remarks following her Oprah interview. Morgan's comments saw him going back and forth with Good Morning Britain weatherman Alex Beresford before he walked off and subsequently quit the show altogether.
Since then, Morgan has appeared on multiple other shows, including Tucker Carlson's FoxNation show, claiming he did not believe several of Markle's claims made in the interview. Leading Palace insider Angela Levin now says that Markle will not go down without a fight.
Meghan Markle will fight back against Piers Morgan
Levin spoke on TalkRADIO's Mike Graham's show, saying, "I think it is a bit like a verbal boxing match. Each of them wins a round and the other won comes back and is more spiteful or more difficult or says more things. They have one thing in common and that is neither of them likes to lose out. So they carry on punching away."
RELATED: Piers Morgan Believes Sharon Osbourne Was 'Bullied Out Of Her Job' At 'The Talk'
She continues, "I imagine that the lawyers are working out if there is a sentence or a verb or something that Piers said that they could jump on. So I think it is a bit precipitous actually to say she hasn't come back yet. She is a very determined woman, heavily pregnant or not. She will want to fight back."
Morgan continues to defend his comments, will not stand down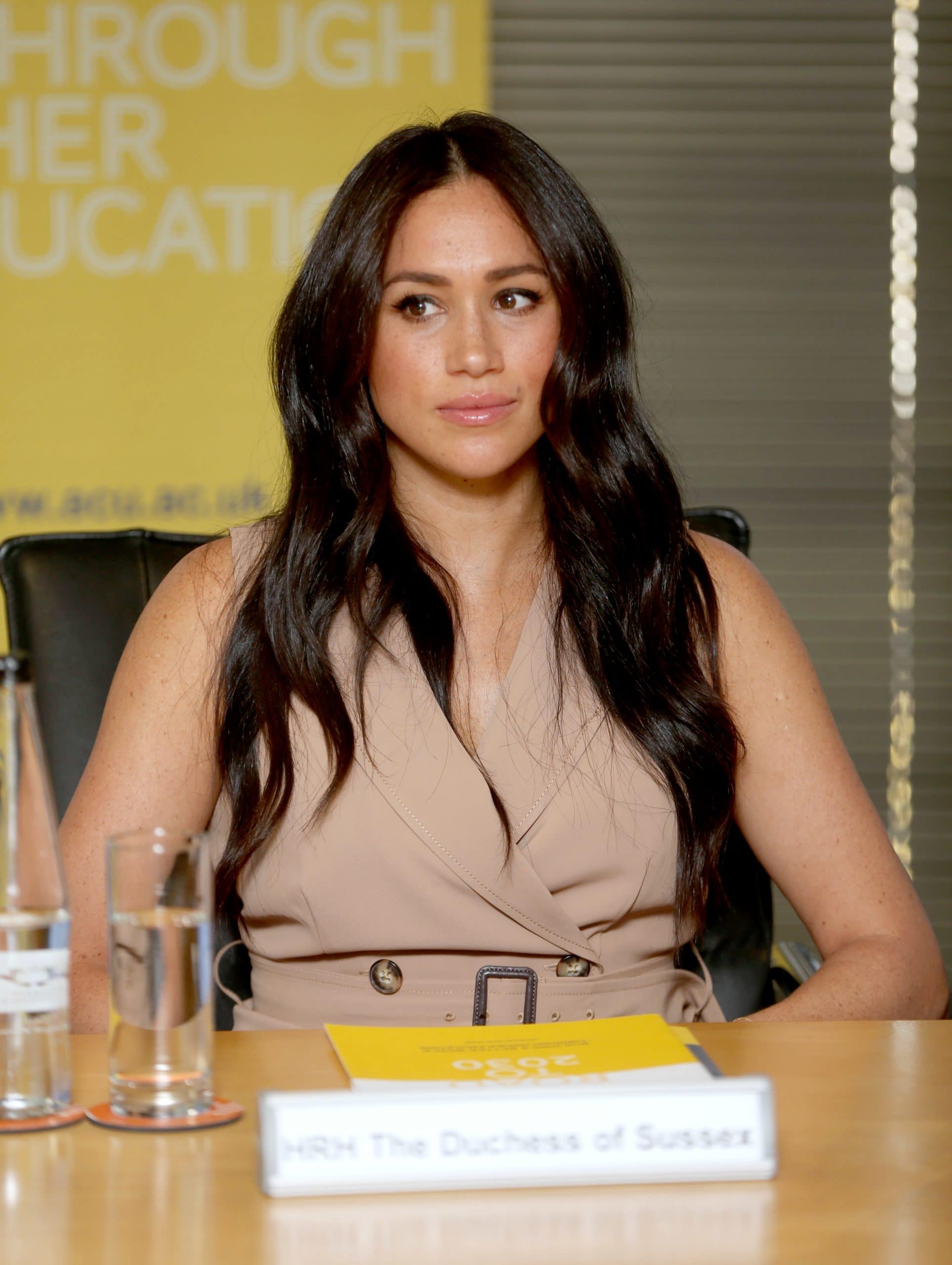 Morgan has additionally claimed that he has received messages from the Royal family expressing 'gratitude' for his remarks. "I've had some messages communicated to me on behalf of several members of the Royal Family. I'm not going to go into who it was… but gratitude that somebody was standing up," he says to Extra's Billy Bush.
He's also spoken about his friend Sharon Osbourne, who recently left The Talk following an explosive argument with Sheryl Underwood about Morgan. "I had a lot of support privately from a lot of people, a lot of support publicly from well-known people, most notably Sharon Osbourne, but look at what happened to Sharon on 'The Talk' for defending me and my right to have an opinion," he says. "Even though she made it clear that she didn't agree with everything I was saying, she was then targeted by Sheryl Underwood on 'The Talk' and she was accused of supporting someone who had said racist things… It's not racist to disbelieve Meghan Markle — don't give a damn about her skin colour, I do care about the veracity of what she was saying."