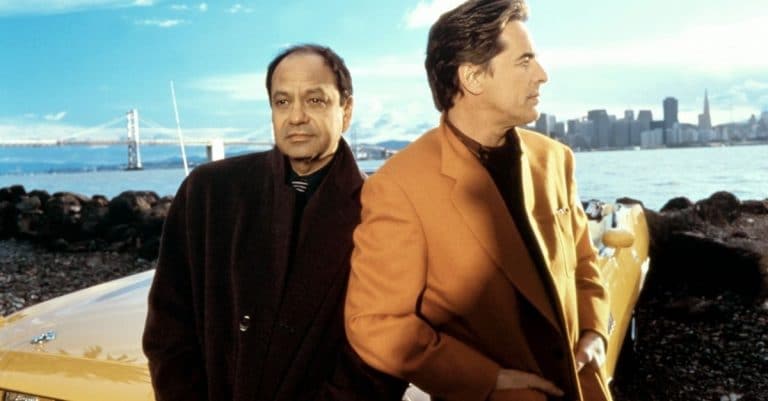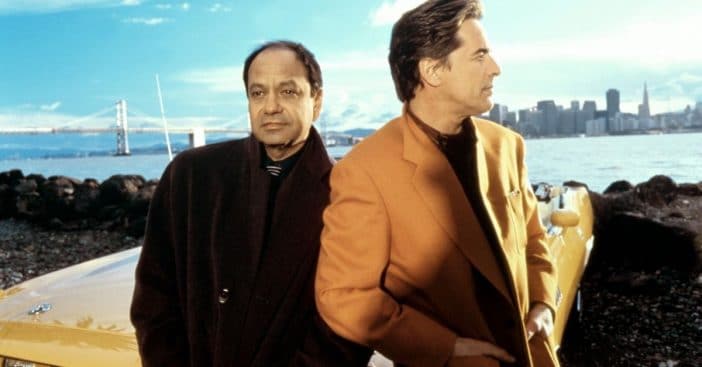 From 1996 through 2001, CBS ran the police procedural Nash Bridges. Don Johnson and Cheech Marin starred as the series' lead inspectors. Recently, Johnson went onto the Ellen DeGeneres Show and announced serious plans for a reboot.
He's not the only one involved in these prep stages for the upcoming reboot. In fact, he's joined by several former castmates not only joining the reboot but reprising their former roles as well. This is actually the culmination of some early rumors and plans dating back to 2019. Read up on exactly what to expect here.
There's "heavy prep" for a 'Nash Bridges' reboot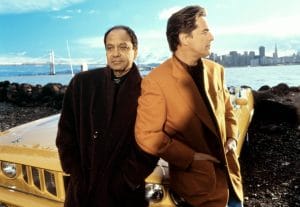 Fans of the original CBS crime procedural Nash Bridges can expect a modern reboot with a very familiar cast. Don Johnson is set to reprise his role as the titular Inspector Nash Bridges with the San Francisco Police Department's Special Investigations Unit. He's joined again by Cheech Marin, 74, as Inspector Joe Dominguez. Additionally, Jeff Perry, 65, returns as Inspector Harvey Leek. They represent three out of five main cast members who'd been with the series its whole runtime.
RELATED: Don Johnson Opens Up About His "Horrible Childhood"
Don Johnson, 71, was on The Ellen DeGeneres Show on Wednesday, March 7, where he shared the good news. He specified the team is already in "heavy prep" for a modern reboot of the series. Giving another taste of what's to come, he went on, "So we find Nash some years later and Cheech is going to come back and join me and Jeff Perry. We've got a pretty exciting show that we're prepping in San Francisco right now."
Plans then and action now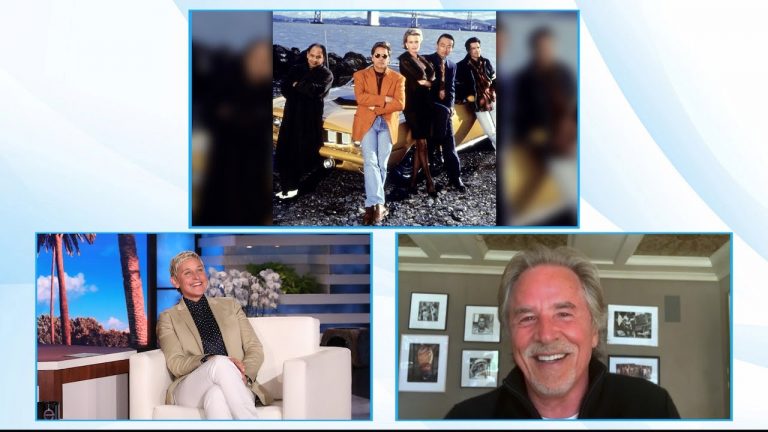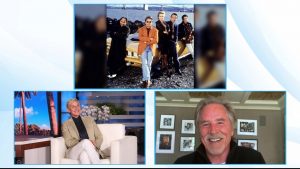 Plans actually began surfacing back in November 2019, which Johnson confirmed on an episode of The Talk. Back then, the reboot looked a bit different. "We're writing it now," Johnson shared. "And it's a two-hour television film, and they're looking at it as kind of a way to launch it again as a series. Good Lord, I don't know how I feel about that."
At the time, THR reported that Bridges would still be "still running San Francisco's Special Investigations Unit and confronting a changing city, a new boss and a world in which police work focuses on modern data-crunching and predictive policing." Now, fans have double the content type to potentially look forward to. Did you watch the original Nash Bridges and how different do you think the reboot will be?