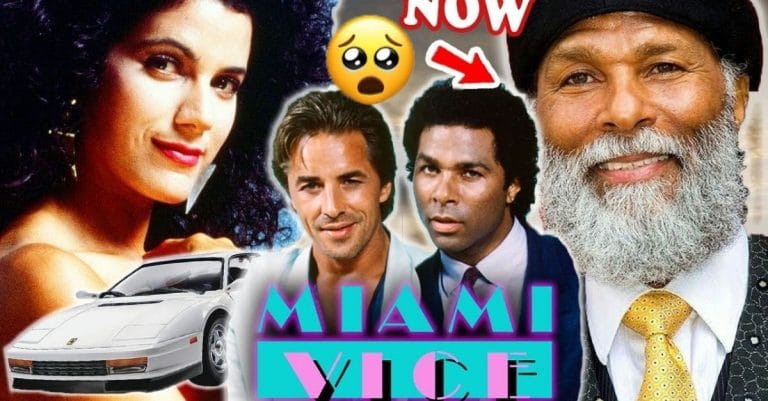 UPDATED 4/12/2023
Break out that gnarly white jacket and grab your Ray-Bans: today we're headed undercover to sunny Miami! Fast cars, speed boats, sunglasses, and pastel suits — let's face it, the '80s culture and style is matched by no other. Miami Vice revolutionized the crime show genre by basing their show loosely on local and international crimes that actually happened in Miami.
Created by Michael Mann, the show quickly became a TV sensation in the '80s with viewers all around the world and its popularity significantly boosted the tourism industry in Miami! Now, we gotta motor if you want to learn what your favorite characters are up to these days!
Don Johnson (Detective James "Sonny" Crockett)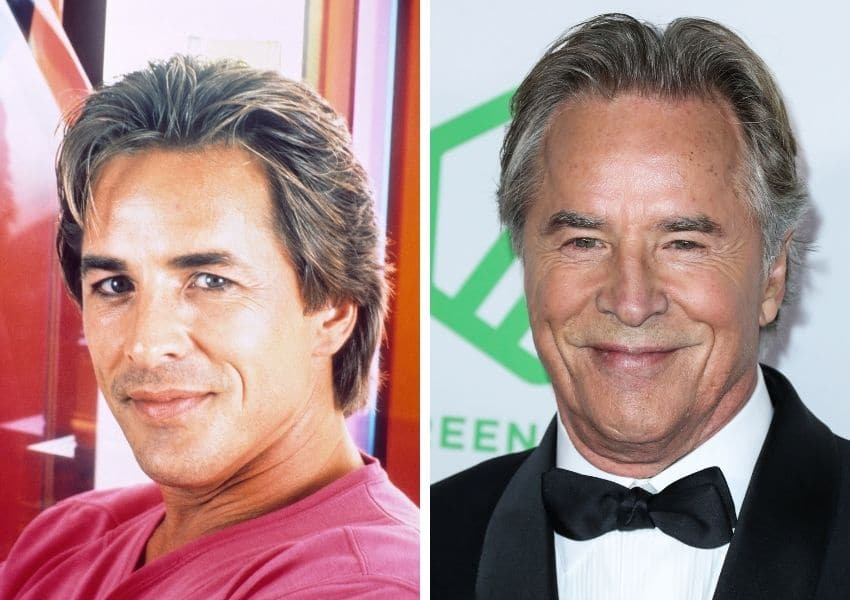 Johnson played Metro-Dade Detective James "Sonny" Crockett. He was known for his laid-back style and pet alligator, Elvis. He was cool to the max! Sonny was a member of the Vice Unit and although he has a tough exterior, deep down he really does care about the people closest to him. It was this role that made him an international star, and for which he won a 1986 Golden Globe Award. Johnson appeared in all episodes of the show except one in season five.
Johnson had a slow start in the acting business. He starred in some smaller plays and films, having begun acting in 1970 and scoring an early starring role in the 1971 film, Zachariah. In 1976 he was living with another actor, Rebel Without a Cause's Sal Mineo, at the time when Sal was murdered right outside their West Hollywood apartment.
Although Miami Vice made him a star, he was ready to leave the show after season 2, and the studio lined up Mark Harmon to take over. Luckily executive producer Michael Mann convinced Johnson to stay by making him the highest-paid TV actor at that point ever. Don subsequently had to turn down roles in such hits as 1987's The Untouchables and even 1988's Die Hard.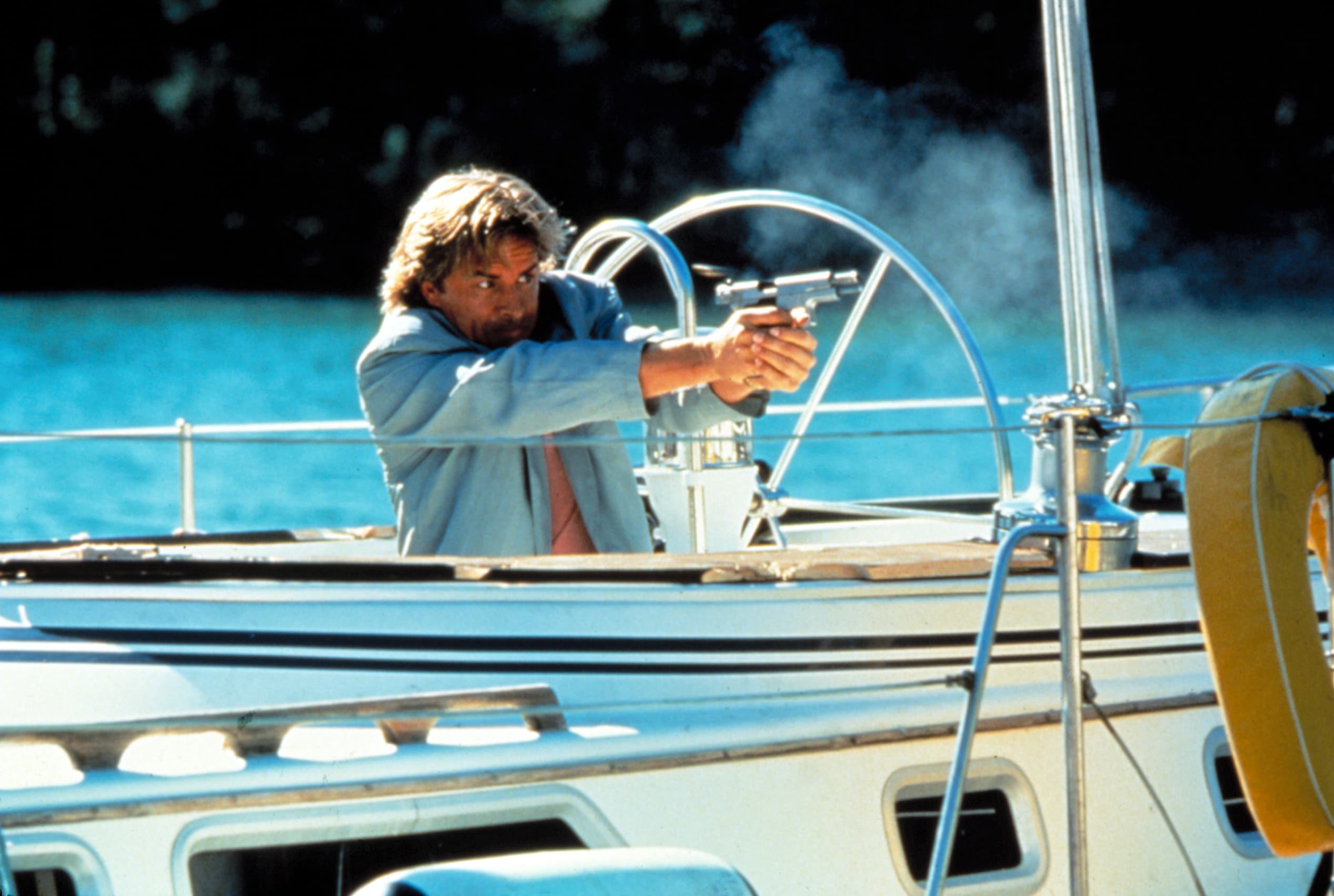 After the success of Miami Vice, Don went on to star in other hugely successful ventures like the series Nash Bridges, where he played a cop alongside the hilarious Cheech Marin. That same year, in 1996, he co-starred with Kevin Costner in a personal favorite film, the hole-in-one Tin Cup. On top of acting, Johnson produced two pop albums in the 1980s. His single "Heartbeat" was No. 5 on the Billboard Hot 100 singles chart. And his duet with then-girlfriend Barbra Streisand, "Till I Loved You," was a Top 40 hit as well.
In 2010, Johnson sued Rysher Entertainment, the company that bought the rights to Nash Bridges, for his share of the profits from his half ownership of the show. They settled in 2013 and he received a lofty $19 million. Johnson received a star on the Hollywood Walk of Fame on July 26, 1996. Very Sonny of him, Johnson also enjoys racing speedboats and scored his first motorsport victory in the late '80s, winning a 100-mile powerboat race up the Mississippi River.
More recently he appeared in the star-studded and critically acclaimed film Knives Out as well as the HBO series The Watchmen. Today, Johnson is 73 years old and shows no signs of stopping, even with the 2021 Nash Bridges TV Movie where he and Cheech ride again!
Saundra Santiago (Detective Gina Navarro Calabrese)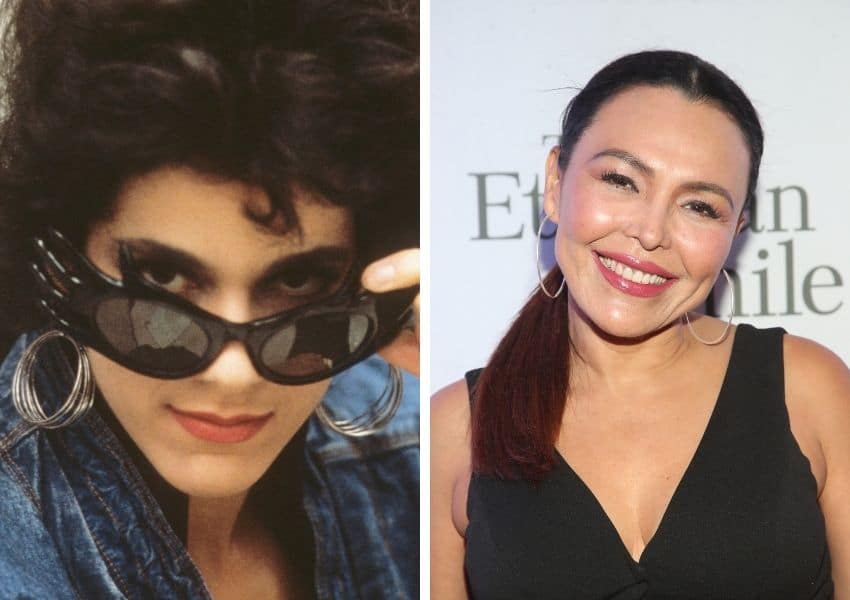 Detective "Gina" Navarro Calabrese was both beautiful and fearless — and certainly don't break into her home. Santiago's breakout role was in the dance drama Beat Street, which was released at the time Miami Vice was coming together.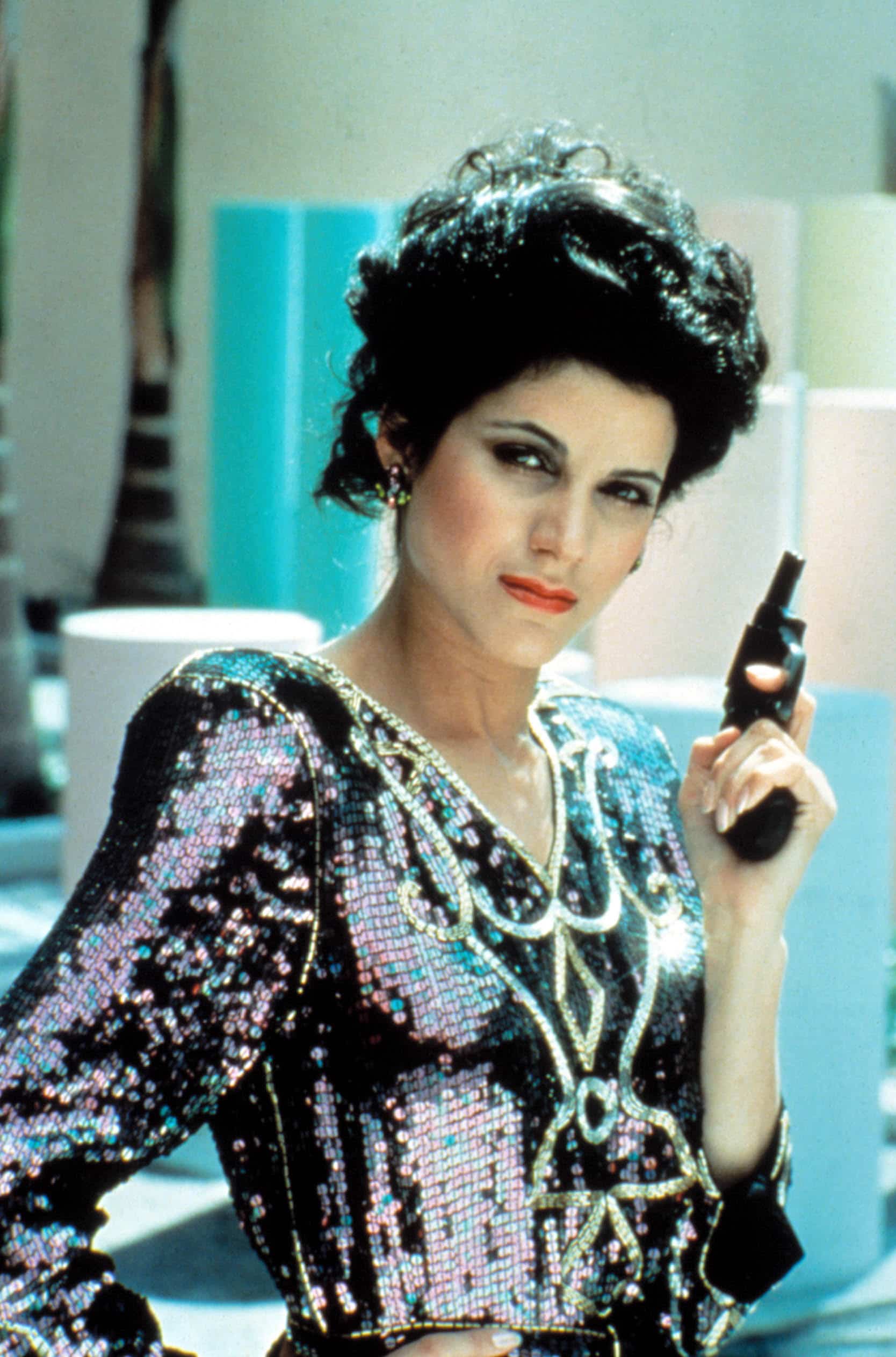 After leaving Miami, she was nominated for a Daytime Emmy for her villainous role in Guiding Light. Then she played Tony Soprano's neighbor in that hugely successful HBO drama, The Sopranos. Today, Saundra is in her mid-60s and was last seen in a 2020 episode of the Starz show, Hightown, and in the 2021 TV movie Sand Dollar Cove. She's been married to jazz musician Roger Squitero since 1999.
Edward James Olmos – Lieutenant Martin "Marty" Castillo
Lieutenant Martin "Marty" Castillo replaced the slain Lou Rodriguez as the head of the OCB after Barney Miller's Gregory Sierra only lasted four episodes. Olmos won both a Primetime Emmy Award and a Golden Globe for his Castillo. He wasn't always an actor though, at age 13 having joined the LA Dodgers' farm system as a catcher, but left baseball at 15 to join a rock and roll band. That band, Pacific Ocean, toured in the 1960s.
Then he started tackling movies, in 1982 co-starring with Harrison Ford in the 1982 epic film, Blade Runner. Then Olmos became the first American-born Hispanic to receive an Academy Award nomination for Best Actor for 1988's Stand and Deliver. He was spectacular. Then he became a cult icon in the remake of Battlestar Galactica.
In addition to being a talented actor, Olmos is also an activist for the Hispanic community, advocating for diversifying the roles of Hispanic actors. You can see this embodied in all of the roles he has portrayed! For example, the patriarch in the film Selena. Today, Olmos is 76 years old and was last seen in several episodes of the Sons of Anarchy spinoff, Mayans M.C. and the 2021 films Walking with Herb and Chasing Wonders.
Olivia Brown – Detective Trudy Joplin
Detective Trudy Joplin, Gina's patrol partner, aka Big Booty Trudy. Detective Joplin even saw a UFO and met an alien, which was a ridiculous plot exploration. Trudy was hip and fans loved her and Gina's undercover partnership. Brown made her big-screen debut in 1982 with a supporting role in the Eddie Murphy-led action-comedy 48 Hrs. From there, three episodes of Hill Street Blues in 1983 directly led to her becoming Trudy.
After Miami Vice, she appeared in 13 episodes of the Judd Hirsch-led sitcom, Dear John in 1991, and more recently had a recurring part in 7th Heaven as Patricia Hamilton. She hasn't acted since the 2017 movie Our Dream Christmas. Today, Olivia Brown is in her early 60s and living life with her husband and two kids. Many will also remember her brother, Steve Brown, who played cornerback for seven seasons with the Houston Oilers in the late '80s.
Michael Talbott – Detective "Stan" Switek
Detective "Stan" Switek was part of the squad's surveillance team, partnered with Zito, who usually operated out of their "Bug Van," and provided some lighter moments in a usually dark yet neon show.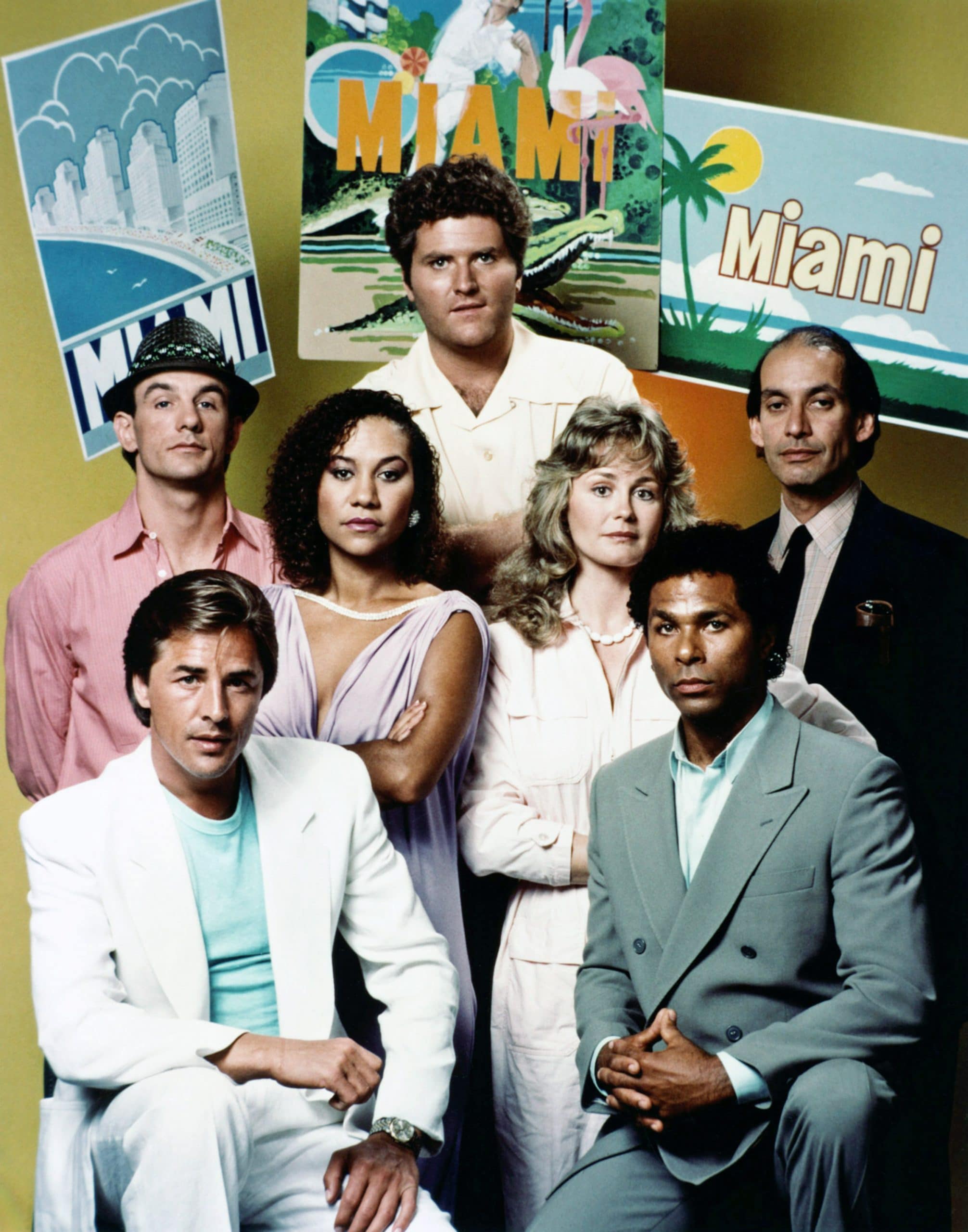 Talbott got started acting in 1973 and played a bully named Freddy in the 1976 Stephen King classic, Carrie. Currently, Michael Talbott is 68 years old and lives in his hometown of Waverly, Iowa. He is a supporter of the National Rifle Association and helps make tactical videos. It would seem that the detective work helped his career in this way.
Philip Michael Thomas – Detective Ricardo "Rico" Tubbs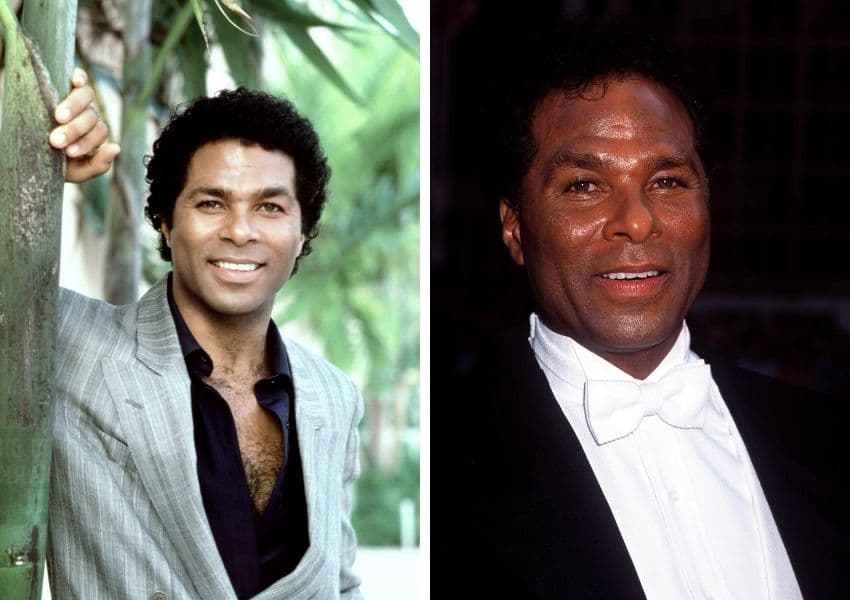 Thomas played the swoon-worthy Detective Ricardo "Rico" Tubbs. He became Sonny's partner and when undercover, posed as Rico Cooper, a wealthy buyer from out of town. Thomas' acting career started with a part in the San Francisco production of Hair. He dropped out of college to pursue acting full-time. In 1976, he starred in the classic black musical drama Sparkle.
But Miami Vice made him famous! After the show, Thomas joined Don Johnson once again for two episodes of Nash Bridges. He actually coined the acronym "EGOT," meaning "Emmy, Grammy, Oscar, Tony," in reference to his plans for winning all four, which he has a long way to go to achieve, unfortunately. In the early 2000s, he was a voice-over actor for Grand Theft Auto: Vice City, but he quit acting in 2011.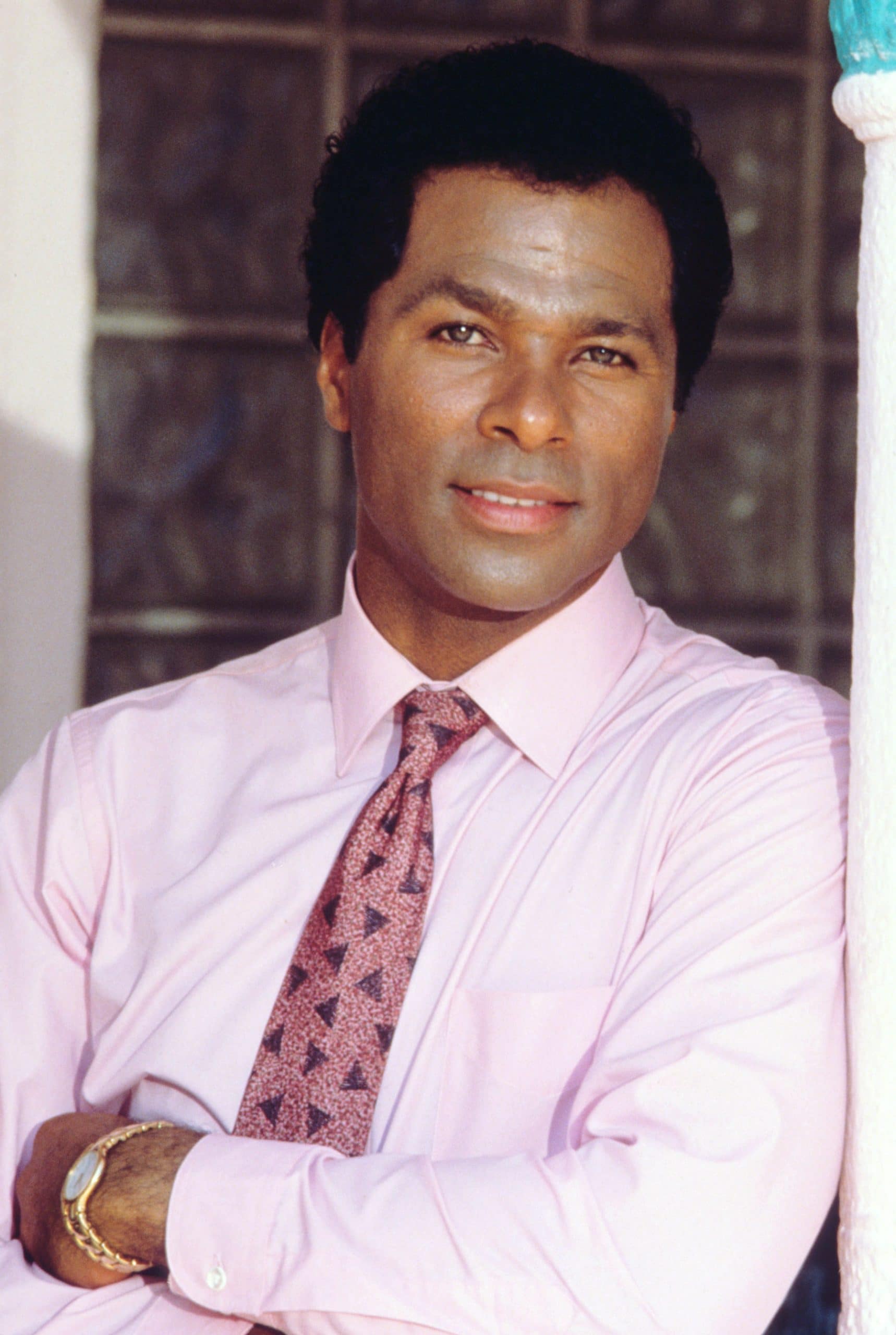 Next, Thomas chose to become a businessman. "From 'Miami Vice' to World Advice!" was the slogan for his partnership with Psychic Reader's Network. The company later replaced Thomas with Miss Cleo and he successfully sued them for 1½ million dollars for breach of contract. Today, Thomas is 73 years old and is a vegetarian, doesn't drink or smoke, and meditates daily with his mantra being, "Treasure beyond measure!"
Infamous Guest Stars
When you have a show this popular you're bound to have some famous people pop up in an episode here and there. Notable guest actors and actresses included Bruce Willis, Julia Roberts, Liam Neeson, Phil Collins, and Willie Nelson.
Though Miami Vice was canceled after five seasons, it continues to impact popular culture today! No show used popular music and montages like Miami Vice; it was just the coolest. So tell us, what's a great episode that you remember vividly? We'll never forget when Switey found his partner Zito dead. That was rough. Did you have a favorite character from Miami Vice? Did anyone enjoy the 2006 film adaptation? Let us know in the comments, we read them all.
FAQs
Why is Miami Vice so popular?
Miami Vice was especially popular due to its integration of contemporary pop and rock music and stylish or stylized visuals. People magazine states that it was the "first show to look really new and different since color TV was invented."
Is Miami Vice a good movie?
Miami Vice, the 2006 film starring Jamie Foxx and Colin Farrell, is not a fan favorite, with a 47% rating on Rotten Tomatoes. The audience score is even lower with 43%.
Who were the two main characters in Miami Vice?
The two main characters in Miami Vice were Don Johnson as James "Sonny" Crockett and Philip Michael Thomas as Ricardo "Rico" Tubbs. They were Metro-Dade Police Department detectives working undercover in Miami.