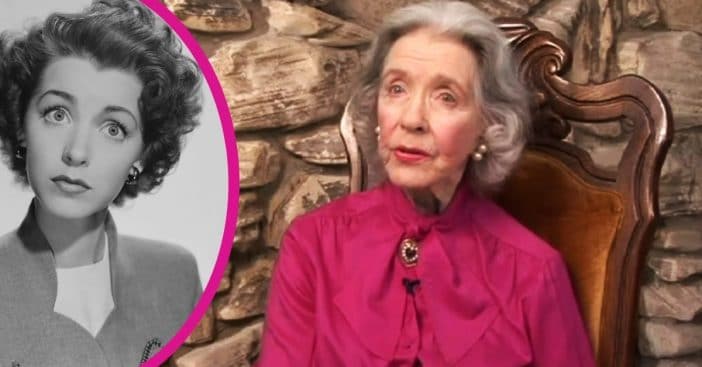 Marsha Hunt represents the Hollywood Golden Era due to the timeline of her years active, her filmography, and the work she's done outside of acting. She triumphed in her field and dared to face adversity in the form of the McCarthy-era blacklist. A new documentary explores the remarkable, nuanced life of this icon.
Roger C. Memos takes a deep dive into Hunt's career, battles, and passion projects with the documentary Marsha Hunt's Sweet Adversity. Amazon Prime, Tubi, and YouTube TV all now offer to stream Marsha Hunt's Sweet Adversity on their respective platforms.
'Marsha Hunt's Sweet Adversity' eagerly explores a glamorous but relatable life
Filmmaker Roger C. Memos voiced his excitement for the documentary project to Fox. In particular, he looked forward to exploring how Marsha Hunt navigated McCarthyism and the subsequent blacklisting. These tactics nearly destroyed her whole career, a risk many in the entertainment industry faced at the time because of how popular – and thus, influential – movie stars could be.
RELATED: Even The Hollywood Golden Era Had Bloopers And They're As Great As The Films
Memos also hopes people can derive an important, uplifting message from the film, especially now. "It took us almost 10 years to make this film. The world was a calmer place while we were making this film," he explained. "I'm grateful that the film is now streaming and on Blu-Ray… because people who have seen the film have said that it lifted their spirits. My latest tag line for the film is 'Marsha Hunt rose above adversity, and we will all as well.'"
Marsha Hunt herself, now 103, narrates the documentary. She's joined by special guests Valerie Harper and Harry Belafonte, among others. As far as what persuasion was required for Hunt to revisit her triumphs and hurdles, she simply said, "I was asked." Fans almost saw her as Melanie in Gone with the Wind (1939). However, a difficult contract dispute finally resolved, so Olivia de Havilland got the role and Hunt got a crushing disappointment. That moment taught her the fleeting joys and crushing worries of the industry, that "The major heartbreak of show business is that you can be thrown out at any moment through no fault of your own."
Delving into the highs and lows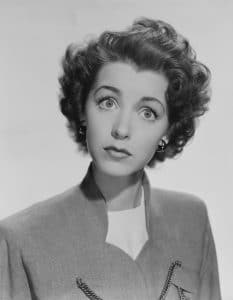 While she herself suffered losses, she gave back through the Hollywood Canteen, which opened in 1942. it offered a place for soldiers to enjoy food, drink, and entertainment – a respite from whatever they had seen, were seeing, or would see. The National WWII Museum reports that Hunt alone signed 5,000 autographs and danced with almost as many soldiers. For her, meeting the men in uniform serving was "pure pleasure." As a member of the Hollywood Victory Committee, she toured with soldiers around the U.S. to give them friendly human contact many had been starved of for some time.
However, her activism had an adverse effect when she joined a group of liberal actors known as the Committee for the First Amendment. The group supported the Hollywood 10, a group of ten industry members taken to trial and imprisoned under suspicion of communist sympathies. Many believe that's why the name Marsha Hunt ended up on the Red Channels list of blacklisted actors. Even after the damage it did to her name and her career – after one of her peers reportedly committed suicide from the damage blacklisting had done – Hunt didn't regret her outspoken nature. "It was needed," she asserted. "Otherwise the accusers would be right. And I did know it was a risk. A few roles were missed because producers were afraid."
Still, Hunt would not be deterred. When movie roles stopped, she simply shifted gears and focused on both television shows and more advocacy work. This has allowed her to contemplate any big regrets in life and conclude she "can't find any."