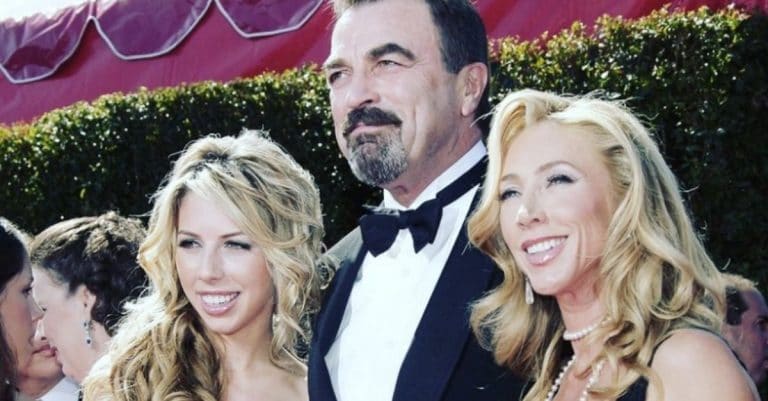 Magnum P.I. star Tom Selleck married his current wife, Jillie Mack, in 1987. This year marks a total of 34 years since they wed. Separations can happen to anyone, yet these two have shared three decades together. After so many years, it's worth getting to know Jillie Mack properly.
The Razzie Awards dubbed 2019's Cats a flop. But the two actually met thanks to it – or, rather, thanks to the West End production. Mack was born on December 25, 1957 and called Devizes, Wiltshire, England home in her early years. Mack actually pursued acting and landed roles shown on various mediums like stage and television. But West End's 1980s production of Cats provided a serendipitous meeting.
Tom Selleck and Jillie Mack tie the knot
View this post on Instagram
At the age of 25, Jillie Mack landed the role of Rumpleteazer as part of West End's Cats. Tom Selleck ended up attending a performance. And another. Then yet another. Again and again this repeated, to the point that Jane Seymour told People, "He kept telling me how great Cats was, I thought it was good, but I couldn't see going back a dozen times."
RELATED: This TV Movie Flop Pitted Crime Series Stars Mark Harmon And Tom Selleck Head-To-Head
Seymour and the Magnum P.I. star's other colleagues found themselves very bemused. Everything fell into place, however, when they started seeing Mack and Selleck at events together – as a couple, no less. But, based on the couple's own testimony and actions, that's just how they wanted it, preferring a very private early start to their relationship and marriage alike, which occurred on August 7, 1987.
Meet the happy family
View this post on Instagram
As far as original wedding plans were concerned, the union occurred between Tom Jenkins and Suzie Mark, fake names to guarantee their privacy as best as possible. The desire for relative privacy extended beyond the initial years of marriage. They keep their daughter, Hannah, out of the spotlight and she, in turn, keeps it that way too. Outsider reports that her interests lie with equestrian riding and entrepreneurship.
During her career, Mack became known for a few different works across a couple decades. Now, though, she mostly stays home to keep their household running smoothly, which also involves taking care of the family dogs. Though Selleck commutes from the family ranch, he did admit to stopping with Magnum P.I. specifically to focus on his family. That family includes a wife he describes as bubbly and the yin to his yang; through the years, they've complemented each other well.