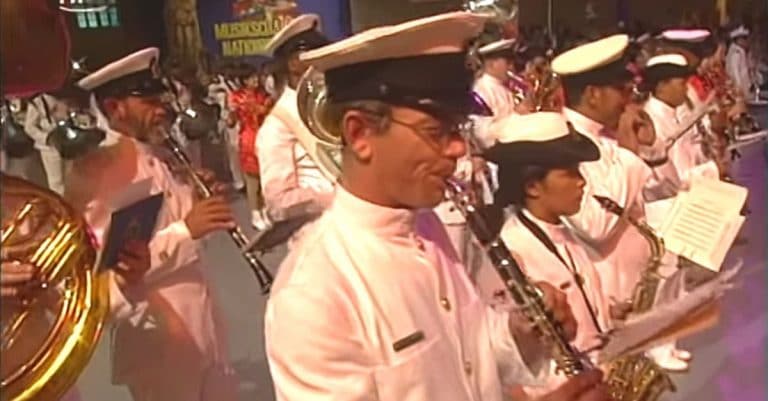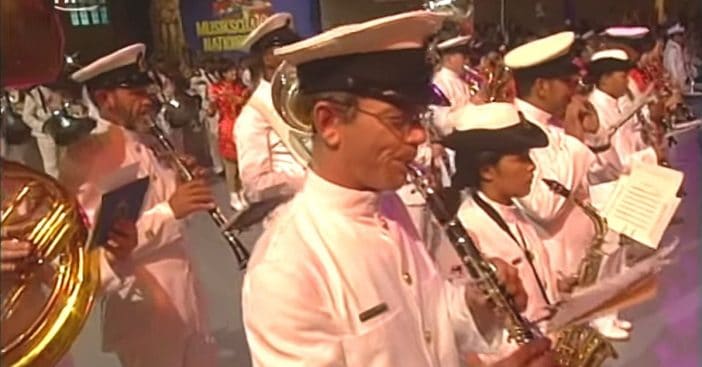 When soldiers converge, it wouldn't be wrong to anticipate and fear war. However, members of international military orchestras assembled for something unprecedented. Together, in Germany, they performed for the Musikschau der Nationen, the Music Show of Nations. This performance of "Unchained Melody" paused all thoughts of tension and conflict so, as humans, everyone could celebrate one another and make something beautiful.
The Musikschau der Nationen invites army orchestras from almost a dozen countries the U.S. Army website classifies as "Europe's biggest brass band music festival." Though not always consecutive, the festival enjoys over 35 years of time-honored traditions. Some participants besides the U.S. included Vietnam, Russia, and Mexico, among others.
Breaking chains of conflict, building bonds with "Unchained Melody"
Decades ago, "Unchained Melody" had very unassuming origins. It began as the designated theme for Unchained (1955), a movie following a prison inmate faced with the choice of a life sentence or possible escape to see his wife again. Todd Duncan provided vocals for the movie's particular track. While the movie at the time didn't see immediate fame, the song itself became mandatory listening of the age, even gaining a recording by the Righteous Brothers.
RELATED: Learn The History Of "Taps," Every Soldier's Funeral Song, Narrated By John Wayne
More versions followed, and as that number climbed so too did its spot on the Billboard charts. With this recognition – and international fame even aside from the European music festival – came accolades as well. Its Songwriters Hall of Fame Award, known as the Towering Song Award, designates it as a song "that has influenced the culture in a unique way over many years."
An international band of military members celebrating peace and love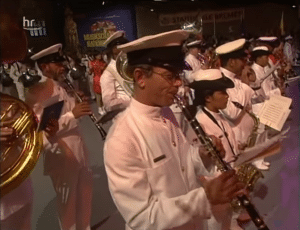 It's no surprise, then, that it gained famed association among military orchestras. Its popularity is only amplified by its aching lyrics that long for the comfort of a loved one left behind far away. Perhaps this homesickness, this longing for a faraway loved one, might be universal and strong enough to someday drive belligerents back home.
In 2002, though, it drove military members together – the better to perform a testament to compassionate desires in a time of peace. The Musikschau der Nationen performance represented the largest military orchestra in the world. Fittingly, it also included much of the world, proving the power of cooperation over division, to make something truly haunting, uplifting, and beautiful.