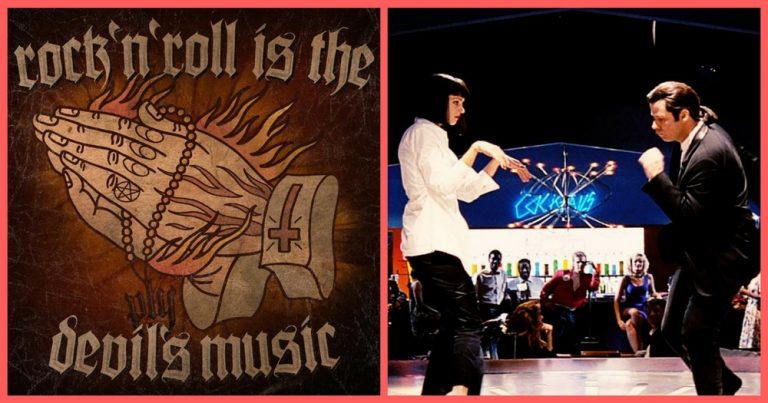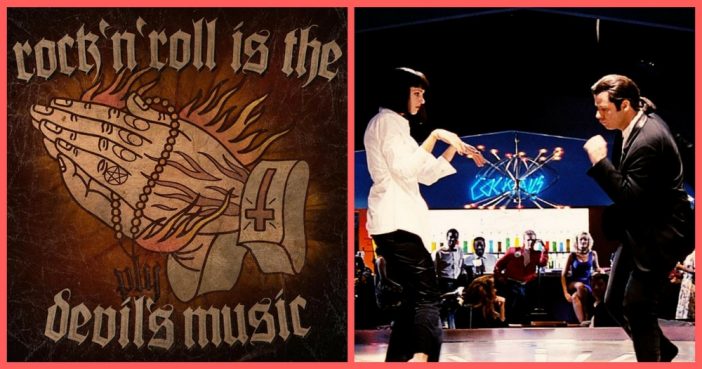 Backmasking.
An old recording technique in which a particular sound or message is recorded backward onto a song that is meant to be played forward. Backmasking is an intentional process, whereas a message found through phonetic reversal (the rephrasing of a word into the way it would sound as if spoken backward) -could be unintentional.
Rock 'n' roll used to be known as "the devil's music". Ever since the 1960s, there has been a lot of gossip about famous rock 'n' roll bands sneaking subliminal Satanic messages into songs, played backward so it can ooze itself into our subconsciouses without us even knowing. From classic bands like The Beatles and The Who,  all the way to the metal explosion of the 1980s. Even today, the myths about these messages are constantly coming up in conversations. Sometimes it's obviously an accident, and sometimes these musicians are just messing with us. But then sometimes, the words are just a little too obvious. Are the messages in these songs legitimate? Are people just really bored? Give this story a read, give these tunes a listen and leave it up to yourself to decide…
The B-52's – "Detour Thru Your Mind"

"I buried my parakeet in the backyard. Oh no, you're playing the record backwards. Watch out, you might ruin your needle."
This part of the song happens towards the end of the song. It might be making fun of psychedelia or at the backmasking controversy in general.
The Beatles- "Rain"

"…the sun shines. Raaain. When the rain comes, they run and hide their heads…"
Gibberish can be heard during the fade out sequence. It comes out in sections of the vocal melodies being dispersed. This was one of the earliest examples of backmasking. The reversal was done to mess with Beatles fans' heads.
Electric Light Orchestra – Various songs from the album Secret Messages

"Look out there's danger ahead!"
Secret Messages is a concept album, released in 1983 by ELO. It contains various subliminal messages, scattered all throughout the record.  It was used as a satirical response to the infamous Satanic backmasking controversy.
To find out what some of your other favorite songs contain strange backmasking, click "Next".