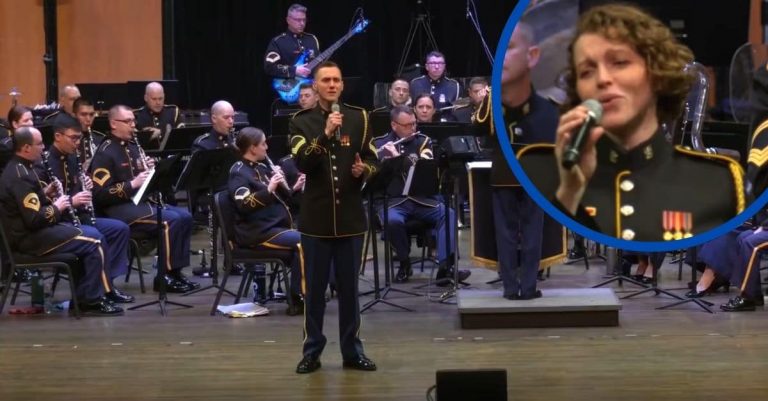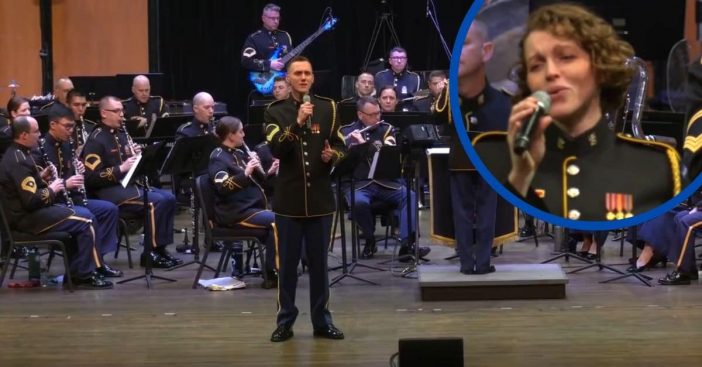 Earlier this year, The U.S. Army Voices was part of an emotional performance. This organization joined with the United States Army Band known as Perishing's Own to sing "You Will Be Found." The song debuted for the musical Dear Evan Hansen. While the original is already powerful, their version adds a whole other layer.
The musical masters performed at the Love and Light Concert. This 2020 event took place at Schlesinger Hall in Virginia. Ultimately, it celebrated the world premiere of "Love and Light" by composer Brian Balmages. That, in turn, celebrated the memory of Madison Hope Elliott, late daughter of conductor 1st Lt. Elizabeth Elliott.
The U.S. Army Voices give a personal performance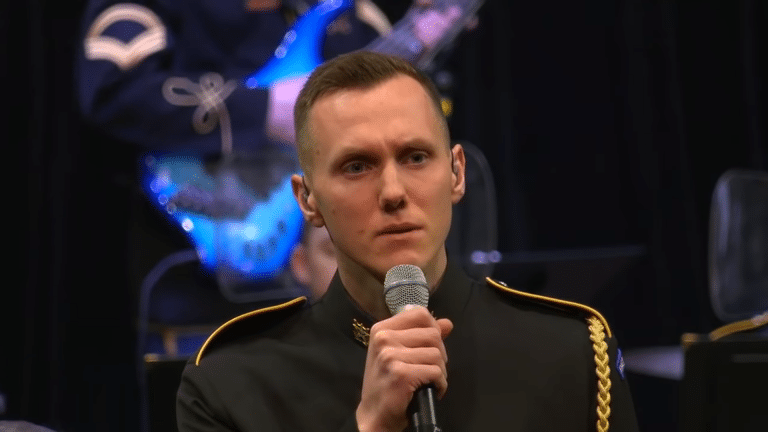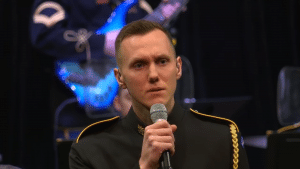 Everything about the event and venue speaks to how personal this event is to everyone involved. Even without a direct connection to the conductor or the precious baby "Love and Light" honors, every singer and musician puts all their effort into this. Overall, the event, which occurred in mid-February, spoke of love, loss, and endurance. Perhaps that is what made it so accessible and relatable to everyone in that Alexandria hall.
RELATED: WATCH: U.S. Military Musicians Sing Moving Rendition Of "Carol Of The Bells"
Additionally, the song they performed during that evening also speaks to working through great struggles. Evan faces overwhelming feelings of worry and doubt. Many of the men and women who serve face conflicts that cause them to worry and feel alone. Grieving parents try to get through another day without a loved one in their arms. The entire atmosphere of the venue spoke to a lot of people in a lot of ways.
The U.S. Army Voices band uses music to make an impact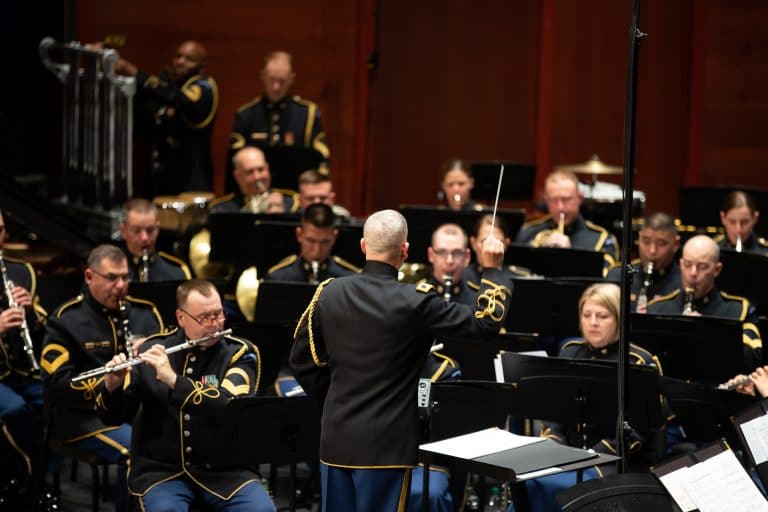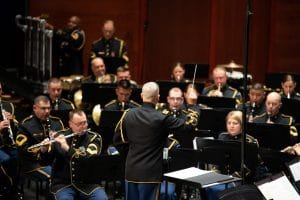 To say the U.S. Army Voices band has reach is something of an understatement. According to their website, the musical organization performs at a wide variety of venues, all with one crucial goal: "provide musical support to the nation's leadership and entertain a wide variety of audiences with choral and patriotic music." They have performed for just about everyone to bring the American spirit to audiences through music. It takes a lot to be a part of this team, but that just means when you listen to them, you're hearing the best of the best.
Their skillset is as varied as the genres they sport mastery over. They play classics from the great American Songbook and chamber pieces alike. They're familiar with modern favorites but can also replicate favorites from years ago like a day hasn't passed since they first debuted. Looking at their skills, it's no wonder they have been present at the White House and around the world. Watch their February performance of "You Will Be Found." The lyrics combined with their obvious skill and passion will leave you breathless.