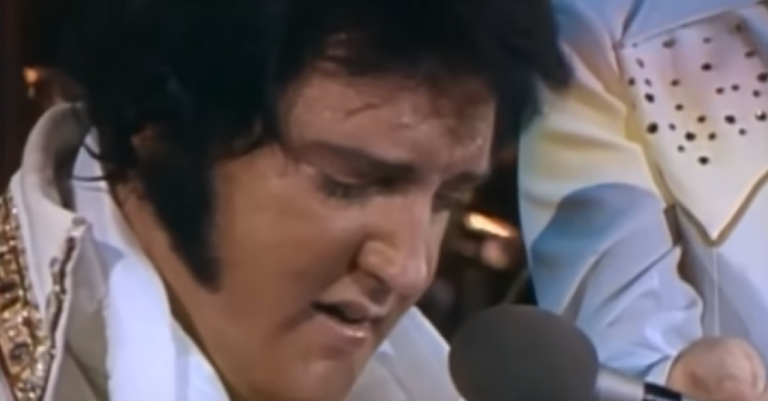 In the video below, there is a never before seen introduction before he sings at a concert. He starts talking about how it is a new song called "Unchained Melody" from the album also titled "Unchained Melody." He jokes, "Makes a lot of sense."
The video takes place at his concert in 1977, which was one of his final performances during his last tour ever. During this tour, he was 42-years-old and years of prescription drug abuse and bad dietary habits left him near death. At the time, he had an enlarged heart, an enlarged intestine, hypertension, and very painful bowel problems, but he was still very popular and a huge crowd pleaser for concerts. The money was too good to turn down so he decided to tour.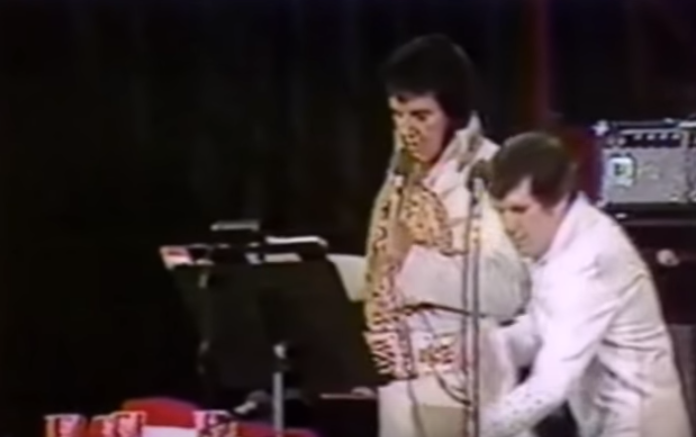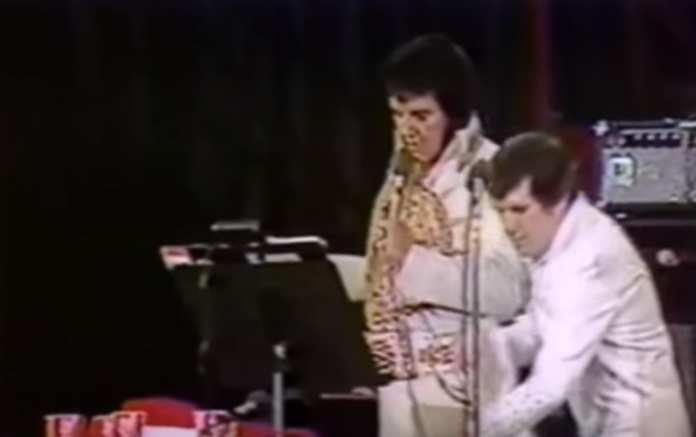 His manager, Colonel Tom Parker arranged for a camera crew to film this show for a TV special and live album. It eventually aired two months after Elvis died. Elvis seemed weak as he talked before the performance, but as he sat down at the piano, he performed his heart out.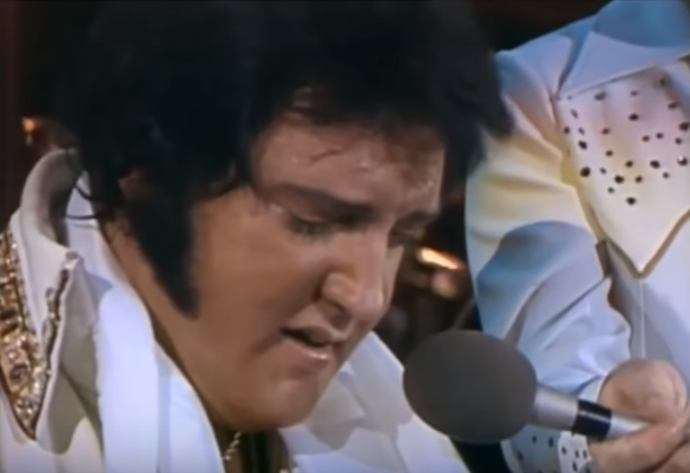 As his guitarist, Charlie Hodge held the microphone for him, his voice remained as powerful as ever. This was one of the most beautiful and powerful final moments of his career and the song sounds as beautiful as ever.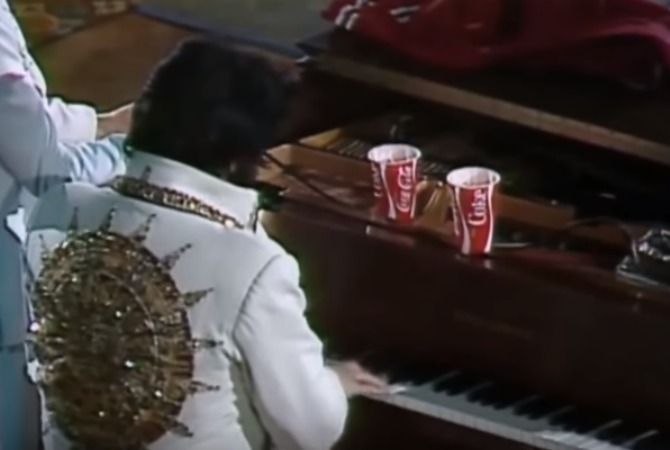 The tour had five more shows and his last song was "Can't Help Falling in Love." The final show was on June 26th in Market Square Arena in Indianapolis, Indiana. He died less than two months later.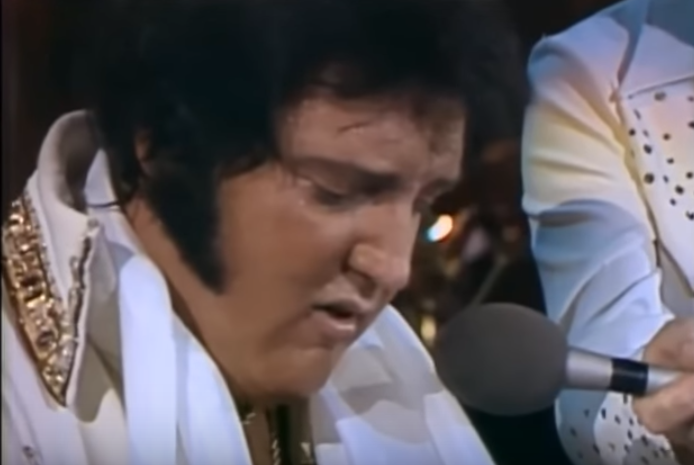 Elvis was a great musician and even in his final performances he really brought down the house. He will always be missed.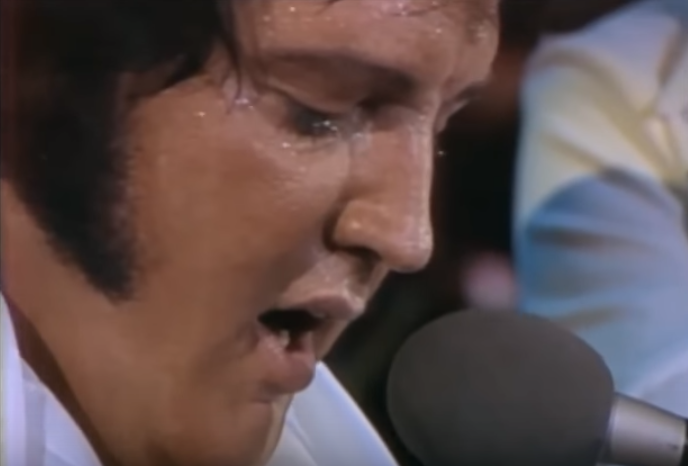 Watch the incredible video below. Do you still enjoy Elvis Presley's music? Share this article with another Elvis fan!
RELATED: Graceland Staff Shows Off Elvis's 'High Tech' $600 Microwave