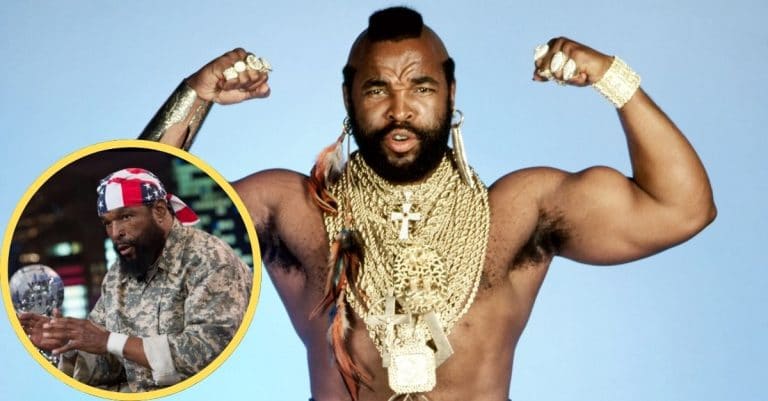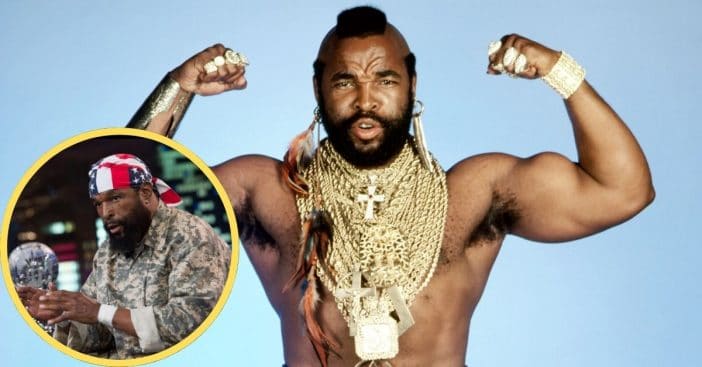 Gather round, fellow soldiers of fortune. It's time for another plan to come together. This time, it's a look back at one of the coolest players on The A-Team: Bad Attitude Baracus, played by Mr. T himself. He pities the fool who tries to get him on a chopper without proper preparation.
In the case of Mr. T, born as Lawrence Tureaud, he could essentially play himself to project a gritty yet smooth renegade who keeps his cool through it all. That's partly because Mr. T had to keep his head held high or else others would try and kick him down. Since his birth on May 21, 1952, Tureaud wanted people's respect, especially after seeing all the men in his life belittled, sometimes even called "boy," in a nod to persisting racial biases. So, he went through the legal proceedings and changed his name officially to Mr. T so he would never hear himself referred to as "boy."
Mr. T makes a knockout on set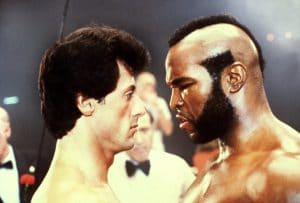 Many of his roles would actually perfectly incorporate Mr. T's own tough guy persona, gained by his experience as a bouncer. In that line of work, he blocked paces from some of the hardest, shadiest characters around. With all that strength accumulated, it only makes sense he'd eventually channel some of it in the ring. And what a ring he fought in. In 1982, Sylvester Stallone cast him as a rival boxer in Rocky III. There, fans got to hear the start of that most iconic line: "I don't hate him but… I pity the fool." It's also where producers spotted the opportunity to create a show just for him, and the T was the first piece of the A Team.
RELATED: Catch Up With The Cast Of 'The A-Team' Then And Now 2020
Mr. T ended up quite enjoying and loving The A-Team, most of the time. He especially appreciated the show's running joke that no action scene would be so intense there'd be blood, gore, and death. The show continually and deliberately pushed the boundaries for what outrageous stunt the characters could miraculously walk away from.
What disease does Mr. T have?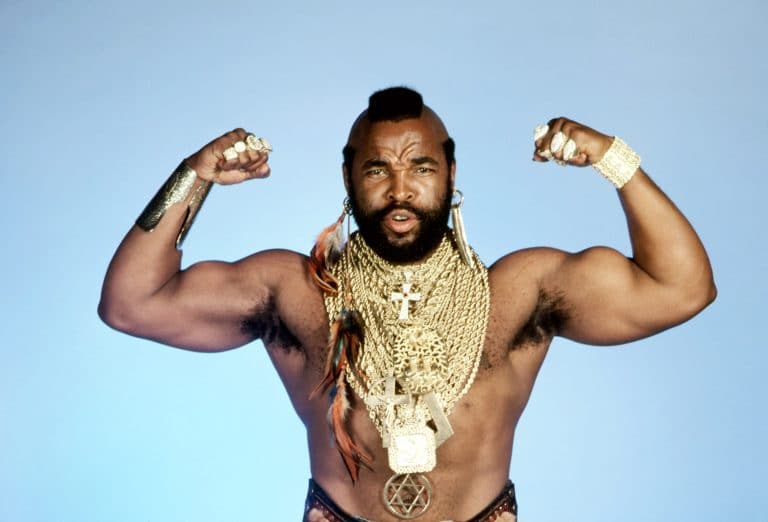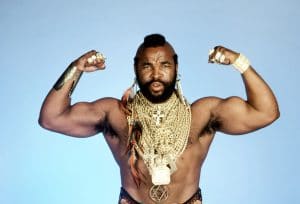 Even though he had a lot of fun with the A Team, Mr. T still had a few hiccups on set. When filming the season 4 premiere on a cruise ship, Mr. T experienced a loss in the family.. He overcame Baracus's fear of flying to get helicoptered off the ship and send a whole list of demands to the producers for his return. And so Mr. T went through a relatively brief period of unemployment for one episode before they patched things up. Good thing, too, because Bad Attitude was already a cult icon.
Ever a tough guy on the outside, Mr. T actually battled cancer in the '90s, specifically T-lymphona. Instead of fretting, which would have been understandable, he took to laughing off its name as "personalized cancer" because of the T in its name. Today, he lives life especially aware of the suffering that goes on in the world. When Hurricane Katrina hit in 2005, he rushed down to assist, and ditched all his signature gold jewelry; the amount of suffering and loss he saw was humbling.
View this post on Instagram
Mr. T worked hard to leave his bouncer days behind and wrestled into the spotlight. Today, he's here to stay, teaming up with fellow wrestling personality Hulk Hogan to host SNL, and even showing off his moves on Dancing With the Stars. Unlike Bad Attitude, he didn't need any milk to pull that off! Today in his late 60s, a born-again Christian with three children, and really living life to the fullest. After all, there's never been a camera Mr. T didn't like. Though, he didn't particularly care for the remake of The A-Team. Recall the show's outrageous stunts and running gag? He thought the actual violence with stakes took away what made the franchise fun. What do you think?