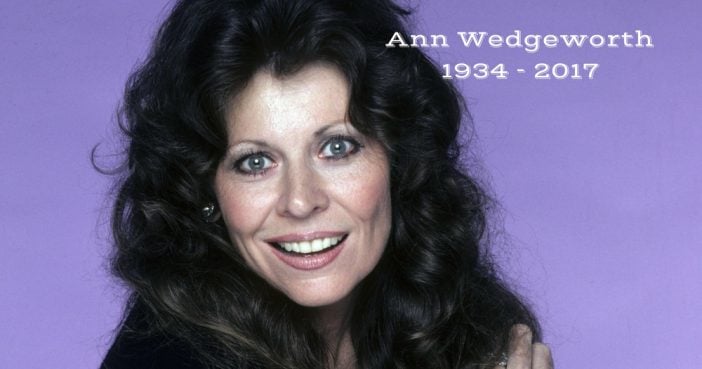 She won a Tony for Neil Simon's 'Chapter Two,' played Patsy Cline's mom in 'Sweet Dreams' and was a regular on Burt Reynolds' 'Evening Shade.'
Ann Wedgeworth, the sexy actress with the whispery voice known for her underrated work in films including Scarecrow and Sweet Dreams and on a too-short stint with the sitcom Three's Company, has died. She was 83.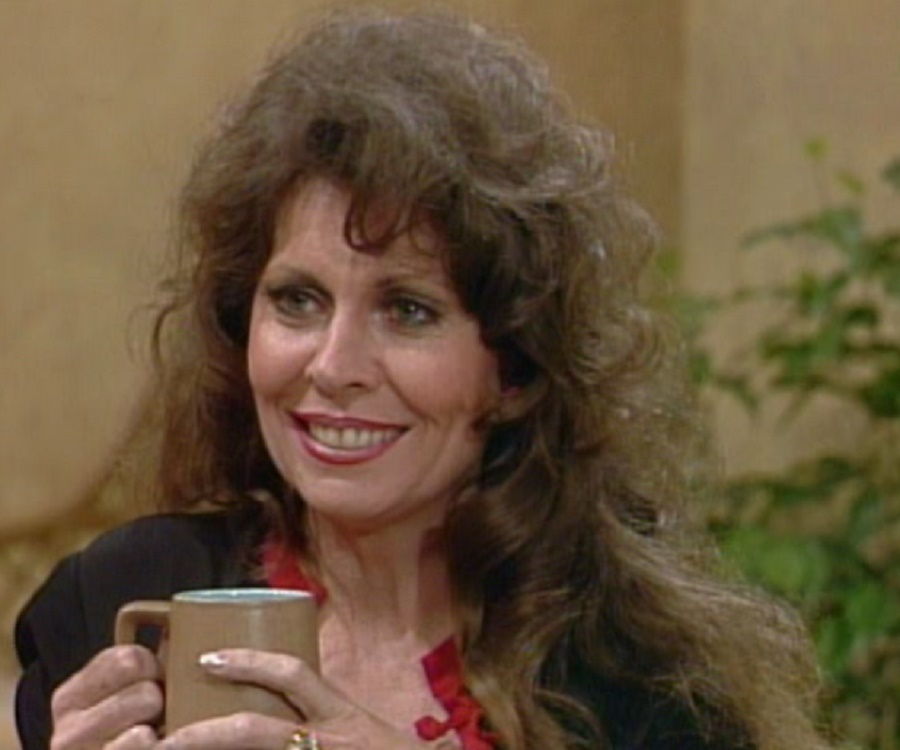 Wedgeworth, whose first husband was actor Rip Torn (The Larry Sanders Show), died Thursday after a long illness in a nursing home not far from her home in New York City, daughter Diánna Martin told The Hollywood Reporter. She died peacefully surrounded by family.
In 1978, the Texas native won the Tony Award for best featured actress in a play for her portrayal of the witty best friend of a soap opera actress who hesitates to date again in Neil Simon's Chapter Two, directed by Herbert Ross.
"As Faye, Ann Wedgeworth is better than perfect," Jack Kroll wrote in his review for Newsweek. "She moves like Isadora Duncan and has the comic timing of Jack Benny, the forlorn sweetness of Marilyn Monroe and the wise innocence of Judy Holliday. This is one of the most delightful performances I've ever seen on Broadway."
However, when the play was adapted into a 1979 movie at Columbia Pictures, Valerie Harper had her part.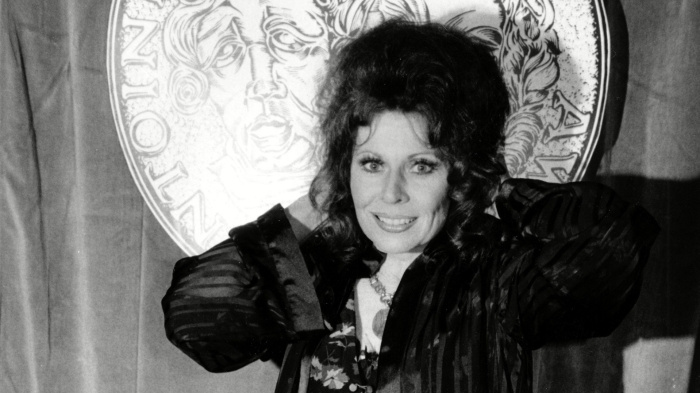 Ross did give Wedgeworth a job playing Dylan McDermott's Aunt Fern, who liked to bake animal-shaped cakes — her most fondly remembered one looked like an armadillo —  in Steel Magnolias (1989).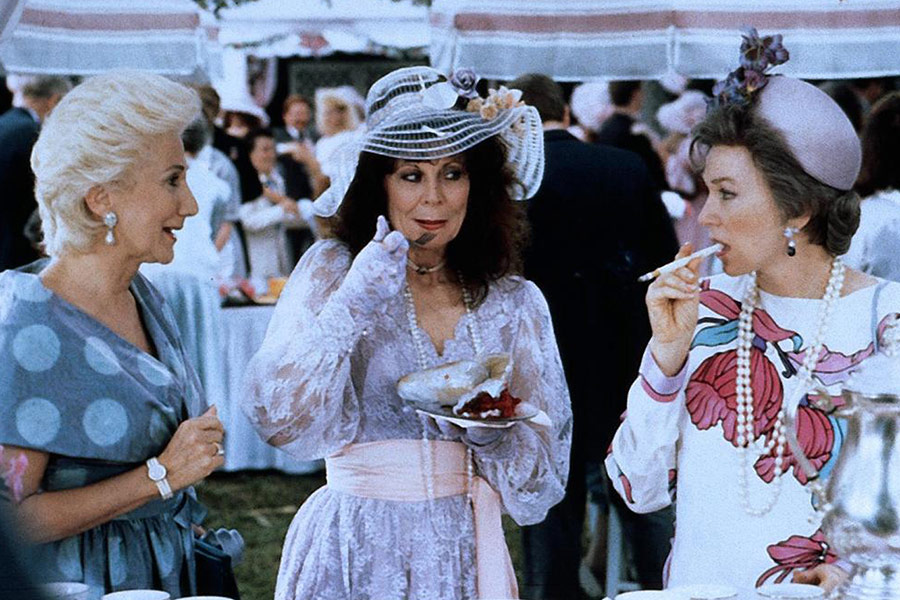 On the Burt Reynolds CBS sitcom Evening Shade, created by Linda Bloodworth-Thomason, Wedgeworth portrayed Merleen Eldridge, the wife of the town doctor (frequent collaborator Charles Durning), during the show's four seasons (1990-94). She and Durning then starred in a spinoff, Harlan & Merleen, that went nowhere.
Years earlier, the adorable Wedgeworth appeared for two seasons in Bloodworth-Thomason's first comedy series, Filthy Rich, playing the ditsy Bootsie Westchester.
In 1979, Wedgeworth joined ABC's Three's Company as a featured player for its fourth season as a three-time divorcee and neighbor Lana Shields. She and Don Knotts had come on board after Norman Fell and Audra Lindley had departed for their own sitcom, The Ropers.
But Wedgeworth's one-note, lusty character, who made things uncomfortable for Jack Tripper (John Ritter) on the show, appeared in just a handful of episodes before disappearing without explanation. It was a mutual decision for her to exit the famed comedy.
Her daughter said that Wedgeworth told Three's Company producers that she wanted to leave if she wasn't given more to do. "And they were like, 'All right.' They didn't let her part evolve into something groovier," Dianna said.
Wedgeworth also portrayed the loving and supportive mother of Patsy Cline (Jessica Lange) in Sweet Dreams (1985) —  TriStar thought her performance was Oscar-worthy and pushed for her to get a nomination — and was Sissy Spacek's mom in Hard Promises (1991).
In the Jerry Schatzberg road movie Scarecrow (1973) — a co-winner of the Palme d'Or at Cannes — Wedgeworth's Frenchy and her friend welcomed Gene Hackman and Al Pacino as they were passing through town. She improvised a great scene in the film where her character and Hackman's play around with fried chicken at the dinner table, her daughter noted.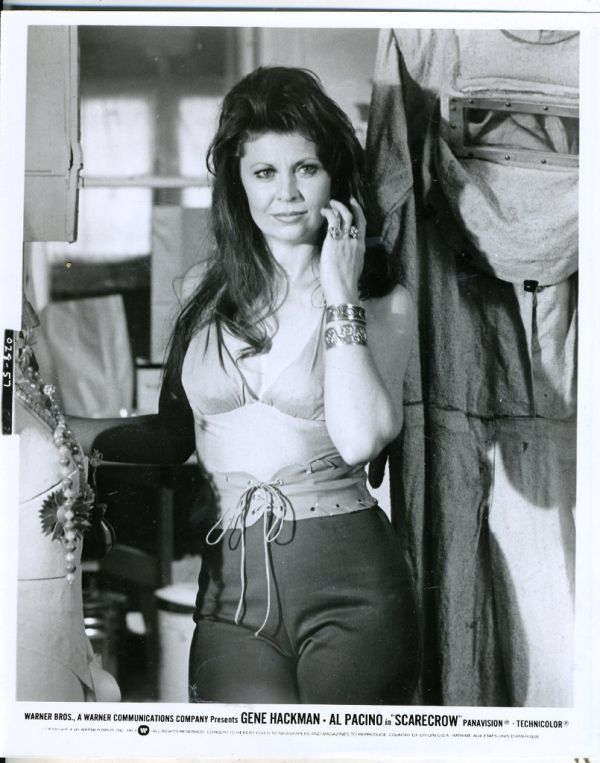 Also in 1973, Wedgeworth played the conniving girlfriend of a dying catcher (Robert De Niro) in Bang the Drum Slowly.
She starred in the 1974 Broadway comedy Thieves, directed by Charles Grodin, then made the transition to the 1977 film adaptation. Also that year, she won the National Society of Film Critics Award for best supporting actress for her performance as a wife of a bigamist truck driver in Jonathan Demme's Citizens Band.
Click NEXT to read more…