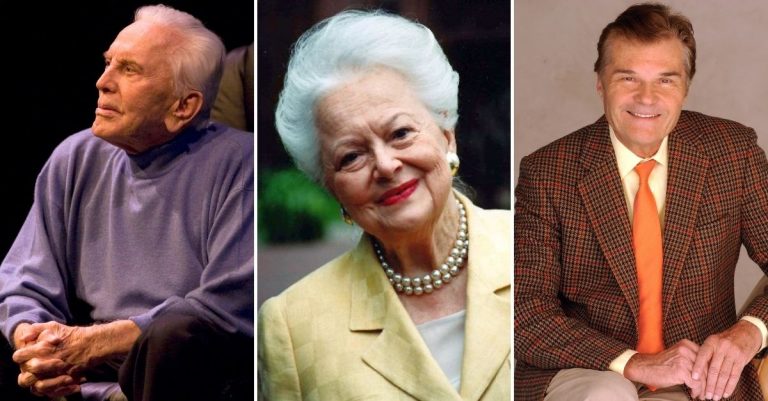 Many of our favorite icons reach greater and greater ages. So, when they pass, most can be explained by time and health. But 2020 felt like it delivered many shocking, hurtful blows when reflecting on who died throughout this eventful year.
Each year's list feels longer than the last, but this year truly did have many shocks, sometimes exacerbated by the pandemic. No matter what caused a shining star to go out, we honor their memories here. May all who passed in 2020 rest in peace as we look back at their lives now.
Neil Peart
January 7 marked the sad passing of Neil Peart, known as the drummer and lyricist for the rock band Rush. He died at the age of 67 from glioblastoma. This is an aggressive type of brain cancer. Peart actually received a diagnosis three and a half years prior to his death but kept it a heavily guarded secret.
RELATED: In Memoriam — The People We Lost In 2019
Edd Byrnes
77 Sunset Strip star Edd Byrnes died on January 8, 2020, of natural causes. He was 87 years old and living in California. Kookie utilized his fame and helped create another hit, "Kookie, Kookie, Lend Me Your Comb."
Buck Henry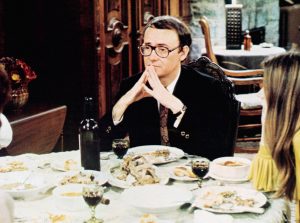 The co-creator of Get Smart, and also an SNL favorite, Buck Henry died on January 8 at the age of 89. His wife Irene was with him when Henry died of a heart attack. Much of his early days of genius can be viewed on SNL in its own early days.
David Olney
While on-stage performing on January 18, singer-songwriter David Olney died of a heart attack. He died at the age of 71 while performing in Florida. His legacy endures through his songs that received famous covers by other music stars.
John Karlen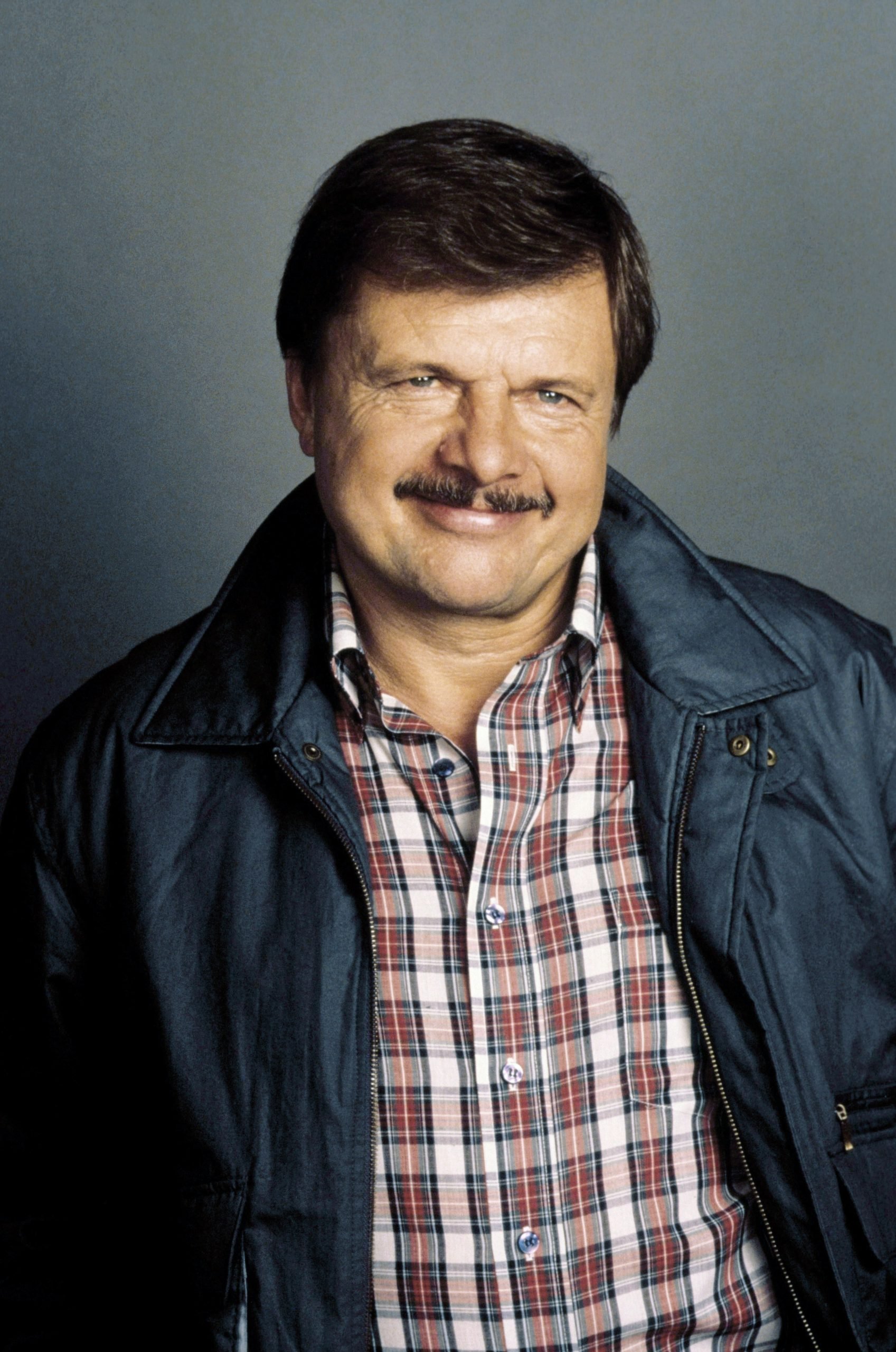 On January 22, actor John Karlen passed away at the age of 86. He became especially famous for Dark Shadows, and ultimately died from congestive heart failure. At first, fans could not find information elsewhere online and thought his death was a hoax.
Jim Lehrer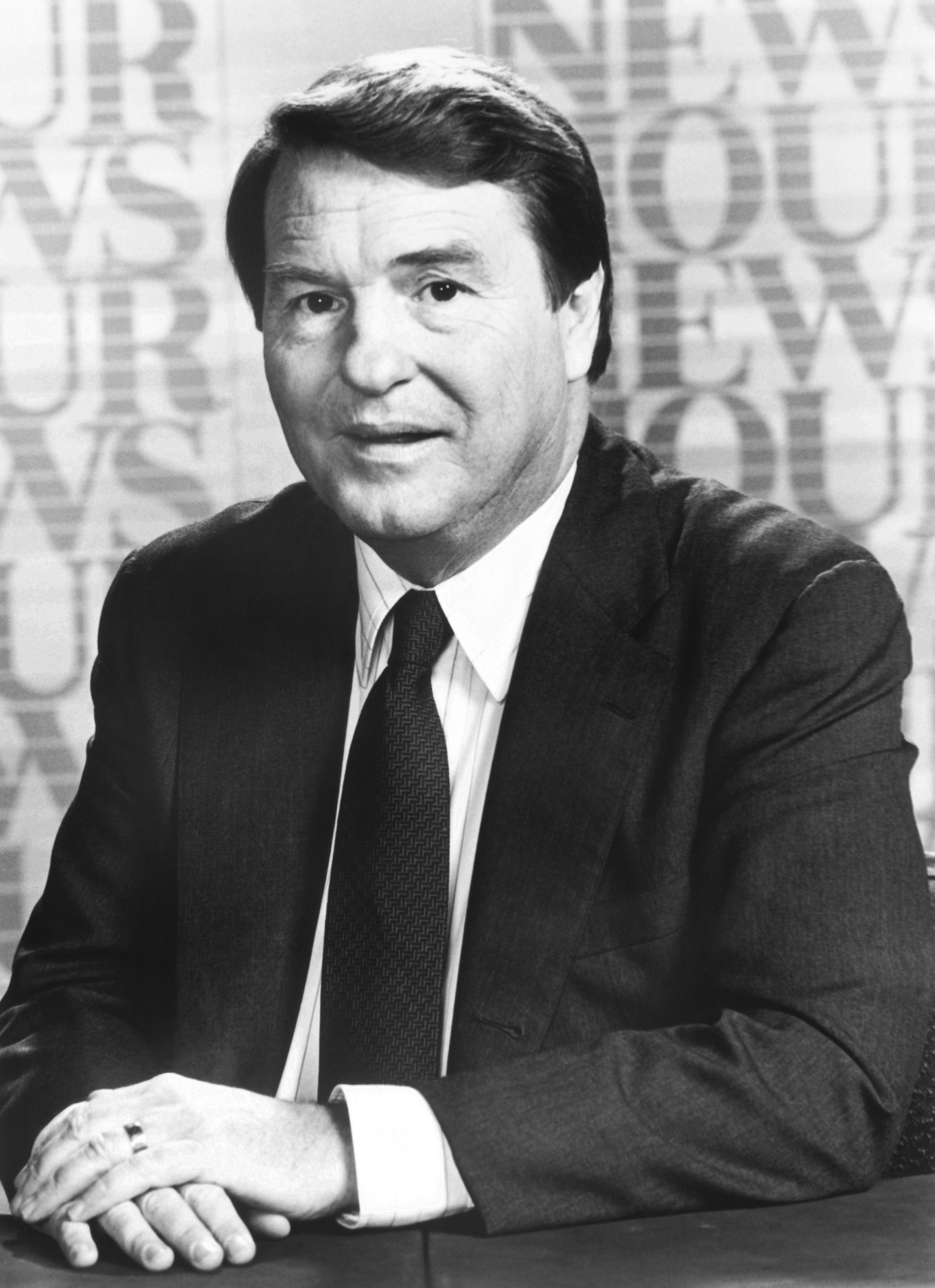 Famous, celebrated PBS news anchor Jim Lehrer died on January 23, 2020. PBS announced, "It is with great sadness that we share the news that co-founder and anchor of @NewsHour Jim Lehrer has passed away" peacefully while sleeping. Lehrer suffered a heart attack in 1983 then had heart valve surgery in 2008. Ultimately, he died at the age of 85 from a heart attack.
Kobe Bryant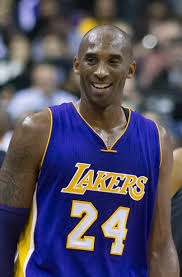 Legendary NBA player and philanthropist Kobe Bryant tragically died alongside his 13-year-old daughter Gianna on January 26. They and others flew on Bryant's private helicopter when it crashed. Fire and medical personnel rushed to the scene but no one survived the crash. Bryant was just 41 years old. The Los Angeles Lakers mourned a true, beloved powerhouse of talent and kindness. Gianna aspired to follow in his footsteps as a sports star.
Jack Burns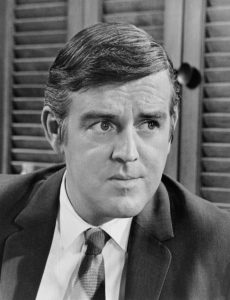 Comedic actor and writer Jack Burns died on January 27, 2020, from respiratory failure. He became especially famous for writing on Hee Haw and The Muppet Show. Additionally, he partnered with famous comedian George Carlin. Burns died at the age of 86.
Bob Shane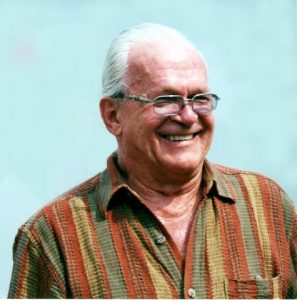 The last surviving member of the Kingston Trio Bob Shane passed away on January 26. Aged 85, he died from pneumonia-related complications. He, with the Kingston Trio, brought folk and music fans in general classics like "Tom Dooley."
Marj Dusay
On January 28, actress Marj Dusay died at the age of 83. Her long career saw her famously appear in some of the most enduring programs, including The Facts of Life, The Odd Couple, and Star Trek. Her TV daughter shared a tribute post for her on Instagram, shown above.
Fred Silverman
Television executive Fred Silverman died on January 30 from cancer while surrounded by family. Thanks to his work, viewers could enjoy programs such as Scooby-Doo, M*A*S*H, All in the Family, The Waltons, and more. Ultimately, he worked for The Big Three of television stations: CBS, ABC, and NBC. He died at the age of 82.
John Andretti
After battling colon cancer, Racecar driver John Andretti died on January 30, 2020. He was just 56 years old. He represented one of the most famous families in the world of racing. Andretti was also the first to try the Indianapolis 500 and NASCAR's 600-mile race on the same day.
Mary Higgins Clark
At the age of 92, suspense author Mary Higgins Clark passed away on January 31. She published over 50 novels and sold over 100 million copies just in the United States alone, the last of which went out to bookstores in 2018. All 51 novels reached bestseller designation.
Gene Reynolds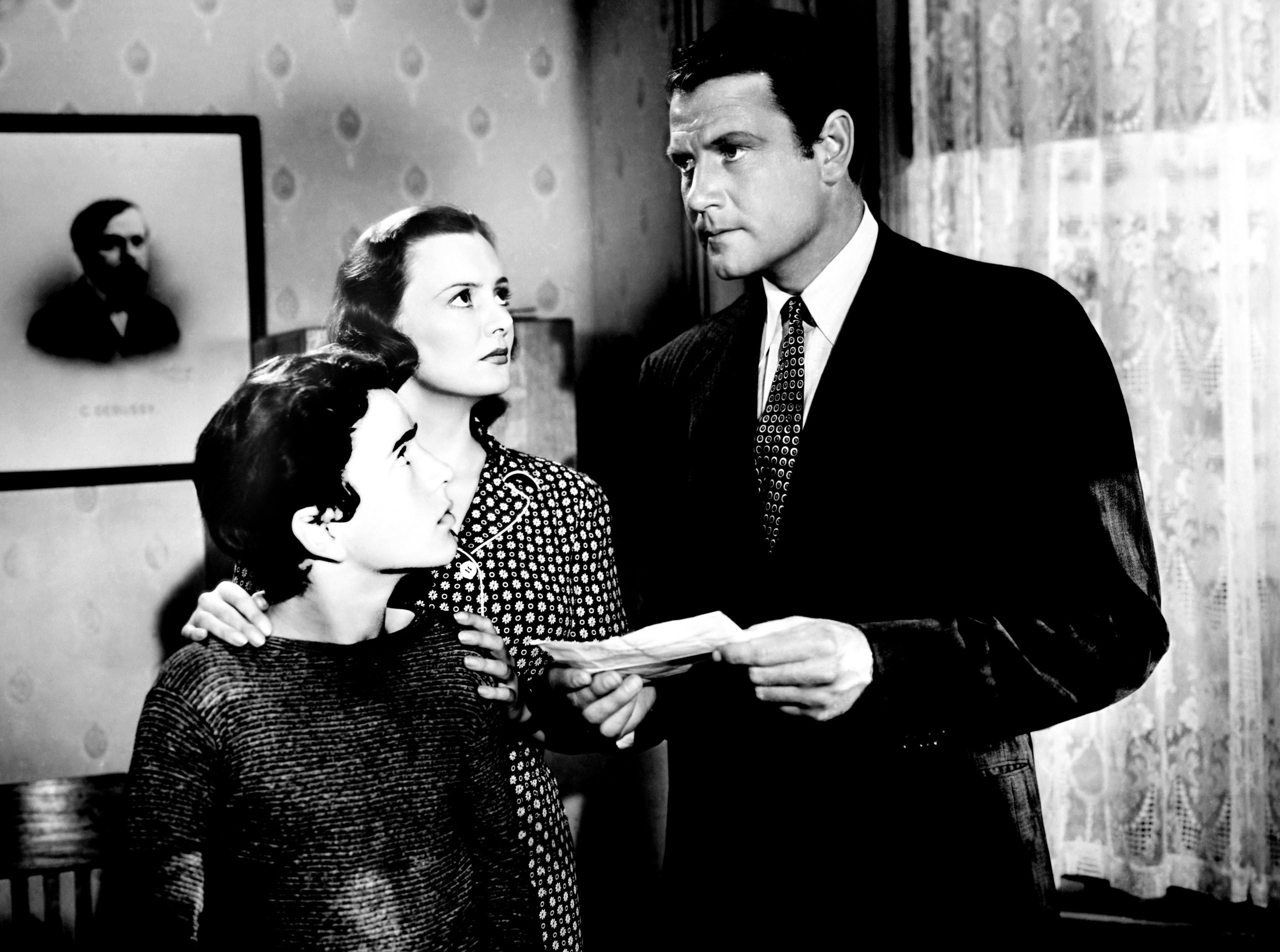 Producer, director, screenwriter, and actor Gene Reynolds died on February 3. The M*A*S*H co-creator was 96 when he passed away from heart failure. His prominent successes eventually made him the Directors Guild of America. Rest in peace.
Kirk Douglas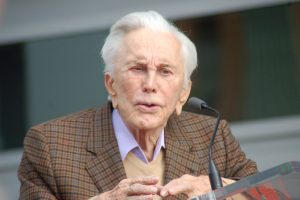 An actor straight out of Hollywood's Golden Age, Kirk Douglas died on February 5, 2020, at the age of 103. His story truly represented the American dream; his family came from humble roots, making the long trek to the States, which gave Douglas the chance to work his way up to enduring stardom. His son Michael stated, "To the world, he was a legend, an actor from the golden age of movies who lived well into his golden years, a humanitarian whose commitment to justice and the causes he believed in setting a standard for all of us to aspire to."
Kevin Conway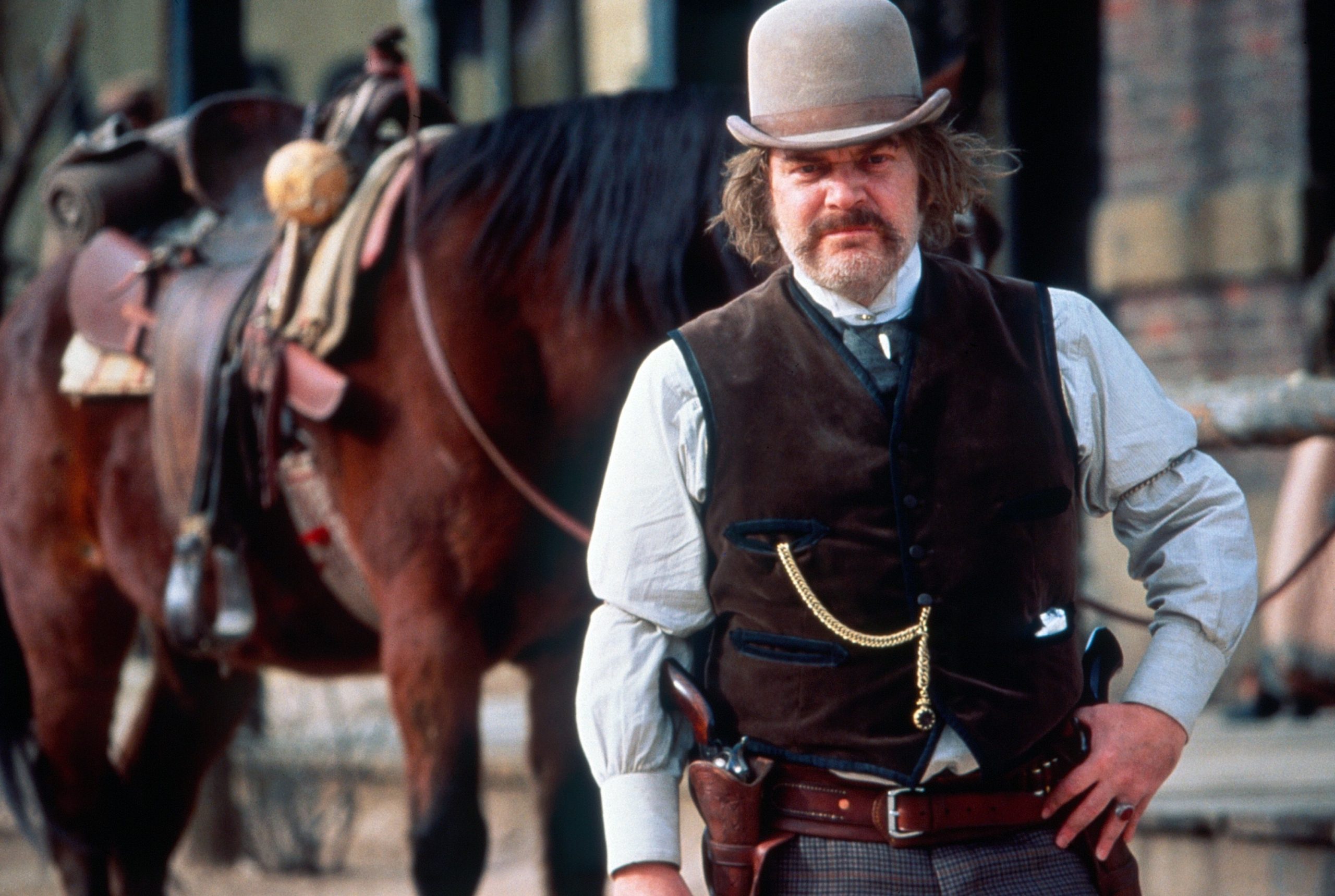 Broadway star Kevin Conway passed away on February 5 from a heart attack. He was 77 years old. In the theater world, he famously played Frederick Treves in The Elephant Man and George in Of Mice and Men.
Orson Bean
At the age of 91, Orson Bean died on February 7. Bean became a familiar sight to sitcom viewers and fans of The Twilight Zone alike. Tragically, his death came from two car collisions; the first knocked him down and the second struck a fatal blow.
Paula Kelly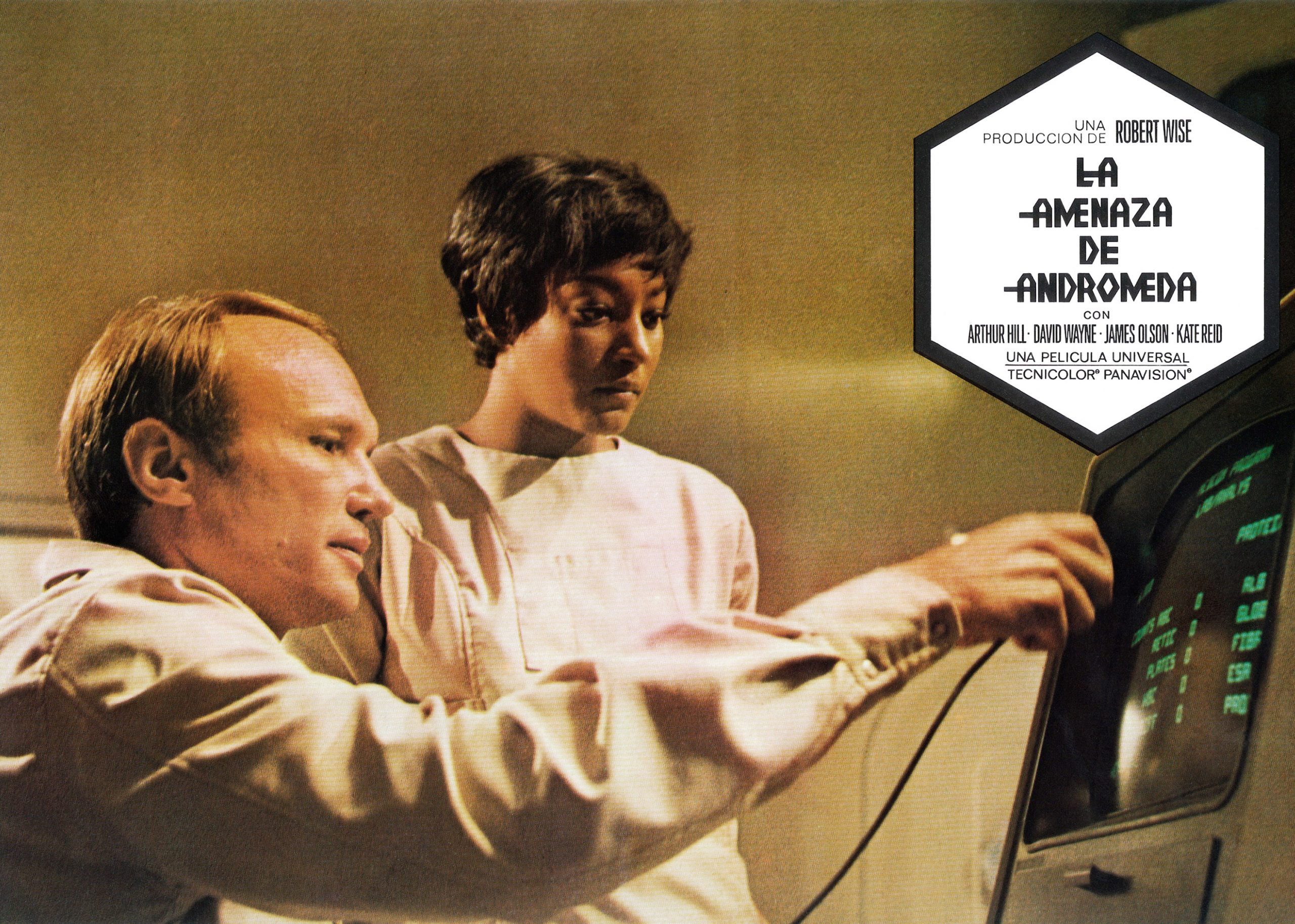 Known for portraying public defender Liz Williams on Night Court, Paula Kelly died at the age of 76 on February 8, 2020. Outside of movie fame, Kelly also sang and danced on Broadway. Ultimately, she died from heart failure.
Robert Conrad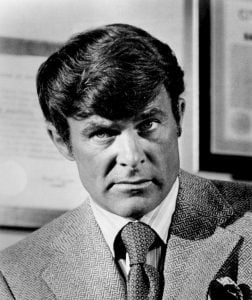 Actor, singer, father Robert Conrad died on February 8 at the age of 84. His career spans multiple avenues of fame, but one, in particular, stands out: The Wild Wild West. He died shortly before his 85th birthday from heart failure.
Paul English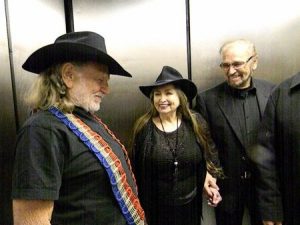 Willie Nelson drummer Paul English died on February 12. At the age of 87, he succumbed to pneumonia. English played with Nelson's band since 1966. Considering his life outside the band, English once claimed, "If I hadn't gone with Willie, I would be in the penitentiary or dead."
Kellye Nakahara
February 16 marked the sad passing of Kellye Nakahara, known for her prominent role in M*A*S*H. Known on the show as Lieutenant Nurse Kellye, she died surrounded by family at the age of 76 after battling cancer.
Ja'Net Dubois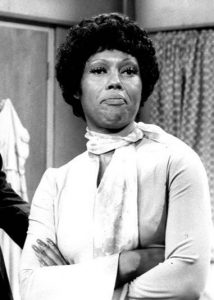 On February 17, Ja'Net Dubois passed away at the age of 74. Multiple shows owe her respect for differing reasons. Not only did she act on Good Times, but she also contributed her singing voice towards The Jeffersons theme song.
Jens Nygaard Knudsen
We're very sad to hear that Jens Nygaard Knudsen, the creator of the LEGO Minifigure, has passed away. Thank you Jens, for your ideas, imagination, and inspiring generations of builders ❤️ pic.twitter.com/7YixYvHtRW

— LEGO (@LEGO_Group) February 24, 2020
Sadly, February 19 marked the passing of Jens Nygaard Knudsen after he endured amyotrophic lateral sclerosis (ALS). Knudsen became a part of toy history thanks to his invention and development of the Lego minifigure. He was 78,
Claudette Nevins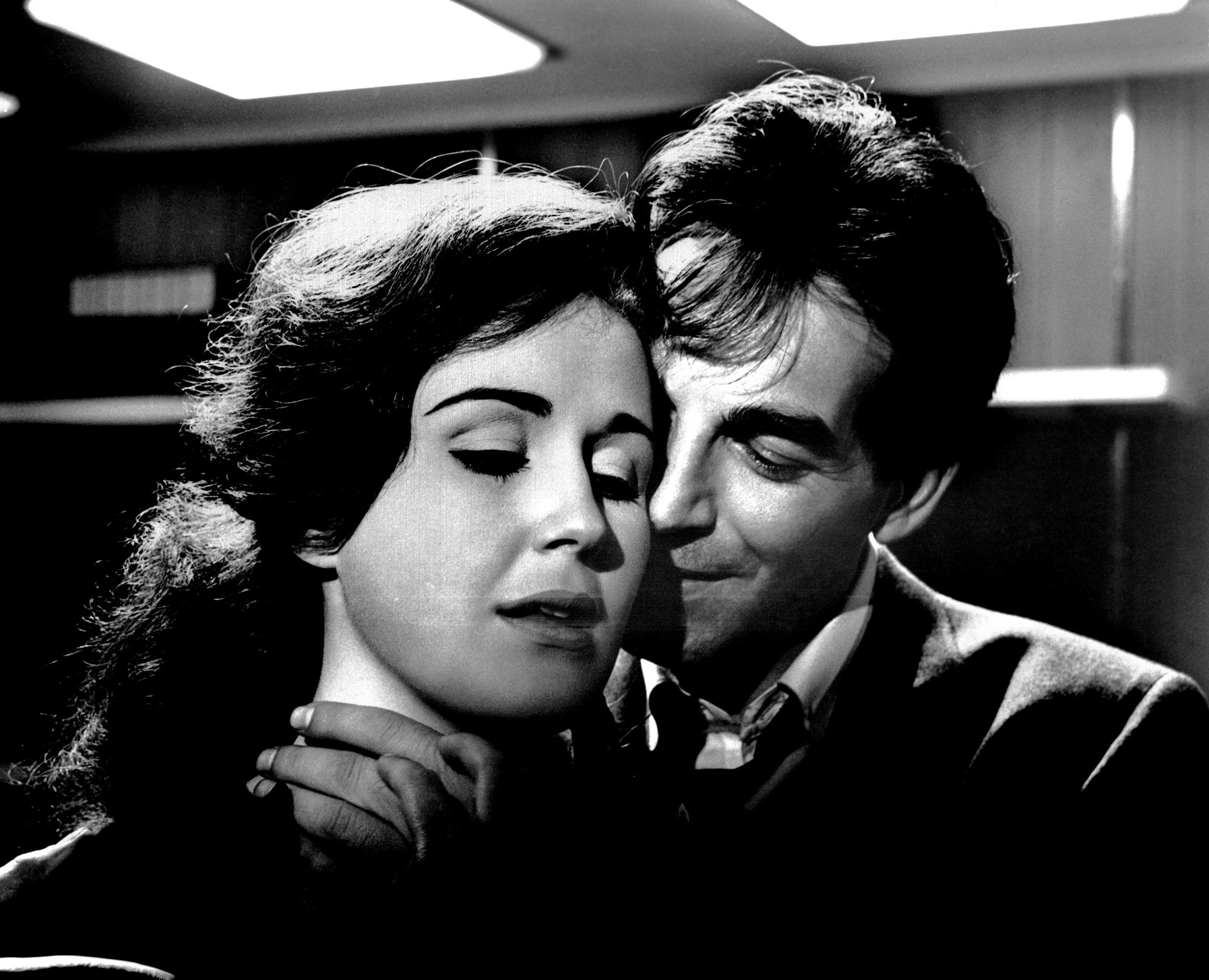 Andy Girffith's sitcom wife Claudette Nevins passed away on February 20. She died at the age of 82 from an undetermined cause of death. Her fame extends to Broadway and extensive on-camera and voiceover work for commercials.
Katherine Johnson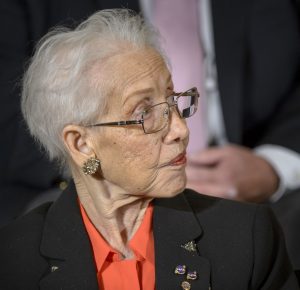 A major figure in American – and worldwide – space exploration, Katherine Johnson passed away on February 24 at the astonishing age of 101. She can be seen forever depicted in the historical movie Hidden Figures. Thanks to her mathematical skills, NASA could put one of its astronauts into orbit around the earth.
Ben Cooper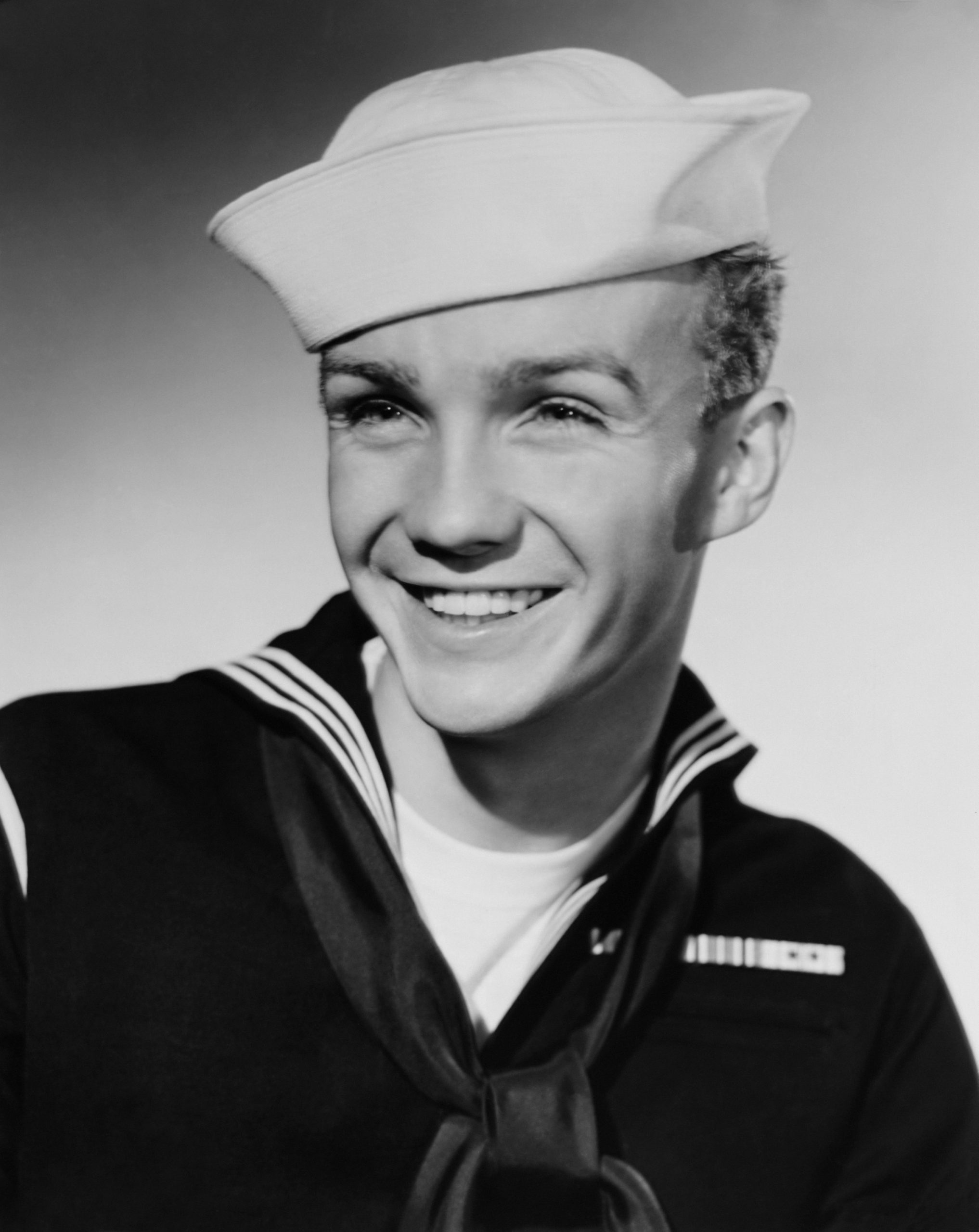 Western star Ben Cooper passed away on February 24 at the age of 86. His biggest credits include the bandit Turkey Ralston in Johnny Guitar. He died after a dementia diagnosis and following a move to stay close to his family in Tennessee.
Lee Phillip Bell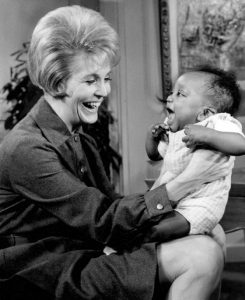 The world of soap operas lost a monumental figure on February 25 when Lee Phillip Bell passed away. She and her husband William J. Bell helped co-create some of the genre's biggest names, including the enduring The Young and the Restless and The Bold and the Beautiful. She died at age 91 of natural causes. Rest in peace.
Joe Coulombe
Joe Coulombe, founder of the Trader Joe's chain that transformed the way Americans shop for groceries, died at his home in Pasadena, California, on Friday. He was 89. https://t.co/RR1J6DNWmM

— CNN (@CNN) February 29, 2020
Trader Joe's CEO Joe Coulombe died at the age of 89. Since 1967, Coulombe brought affordable wine and odd but tasty food to America when the store first opened. Trader Joe's became America's #1 store. He died on February 28, 2020.
Jack Welch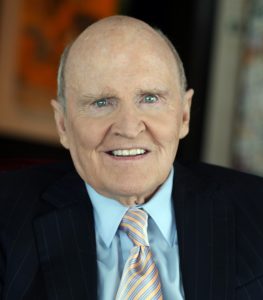 At the age of 84, former GE CEO Jack Welch died on March 1. His time with General Electric lasted two decades and led the company to great success. The current CEO announced his passing with, "Today is a sad day for the entire GE family."
James Lipton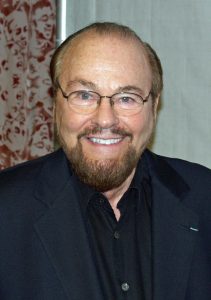 On March 2, the host of Inside the Actors Studio James Lipton passed away. He was 93 and battling bladder cancer. He retired in 2018.
Rosalind P. Walter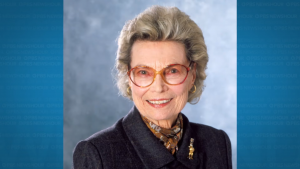 Known as the inspiration behind "Rosie the Riveter," Rosalind P. Walter died on March 4, 2020 at the age of 95. The songwriters learned her story of hard work and penned the song with her in mind. Ultimately, "Rosie the Riveter" proved important for America in World War II as women contributed at home.
Barbara Martin
At the age of 76, The Supremes singer Barbara Martin passed away. She famously performed as one of the original members of the Mowtown group, though she did step in for Betty McGlowan. She left when she became pregnant and stayed private, mostly avoiding interviews except for one in 2009. Her peers mourned her passing, which came on March 4, and honored her in a statement.
Wendell Goler
#RIP Fox News White House correspondent Wendell Goler

"The White House is a vast organization. It is filled with people we rarely see…It is not like the Capitol where you can walk the halls. You cannot walk the halls in the White House. And you cannot call people."
– 10/5/2007 pic.twitter.com/UTY6BxS3AN

— Howard Mortman (@HowardMortman) March 5, 2020
Revered Fox White House correspondent Wendell Goler died on March 5, 2020 from kidney failure. At 70, he left behind many colleagues and interviewees who respected his objective approach to journalism and his simple determination to fully report any topic so viewers had all the information to make judgment calls. His work saw him dedicatedly reporting in America and overseas since the Reagan administration.
Biff Adam
On Saturday, March 7, drummer Biff Adam passed away following a battle with congestive heart failure. The 83-year-old performed as the drummer for Merle Haggard.
Max von Sydow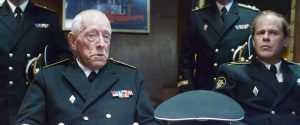 Cinema, television, and theatre star Max von Sydow passed away at the age of 90 at home in Provence France. His death on March 8 marks the passing of a legend with over 150 credits to his name that appeared in multiple languages. He starred in Ingmar Bergman's The Seventh Seal and played Father Merrin in William Friedkin's The Exorcist (1973).
Jacqueline McEntire
Our Mother, Jacqueline McEntire, made that wonderful cross over into Heaven today. She had a wonderful, full, healthy life and was absolutely ready to go. The cancer might think it won the battle but we're giving God all the credit on selecting the time for her to go home to Him. pic.twitter.com/h7298Quctc

— Reba McEntire (@reba) March 14, 2020
On March 14, Reba McEntire mourned the loss of her mother, Jacqueline McEntire following a battle with cancer. Reba announced the sad news and honored her late mother with the statement, "Our Mother, Jacqueline McEntire, made that wonderful cross over into Heaven today. She had a wonderful, full, healthy life and was absolutely ready to go. The cancer might think it won the battle but we're giving God all the credit on selecting the time for her to go home to Him."
Stuart Whitman
At the age of 92, Stuart Whitman died following an ongoing battle with skin cancer. The Western star passed on March 16, leaving behind an enduring legacy in the genre. His biggest titles include The Comancheros and The Longest Day. His son shared news of the loss with the statement, "Old Hollywood lost another one of its true stars. Stuart Whitman was known for his rugged roles and handsome charm. We were proud of him for his TV, film roles and his Oscar nomination, but what we will really remember is his exuberant love of his family and friends."
Lyle Waggoner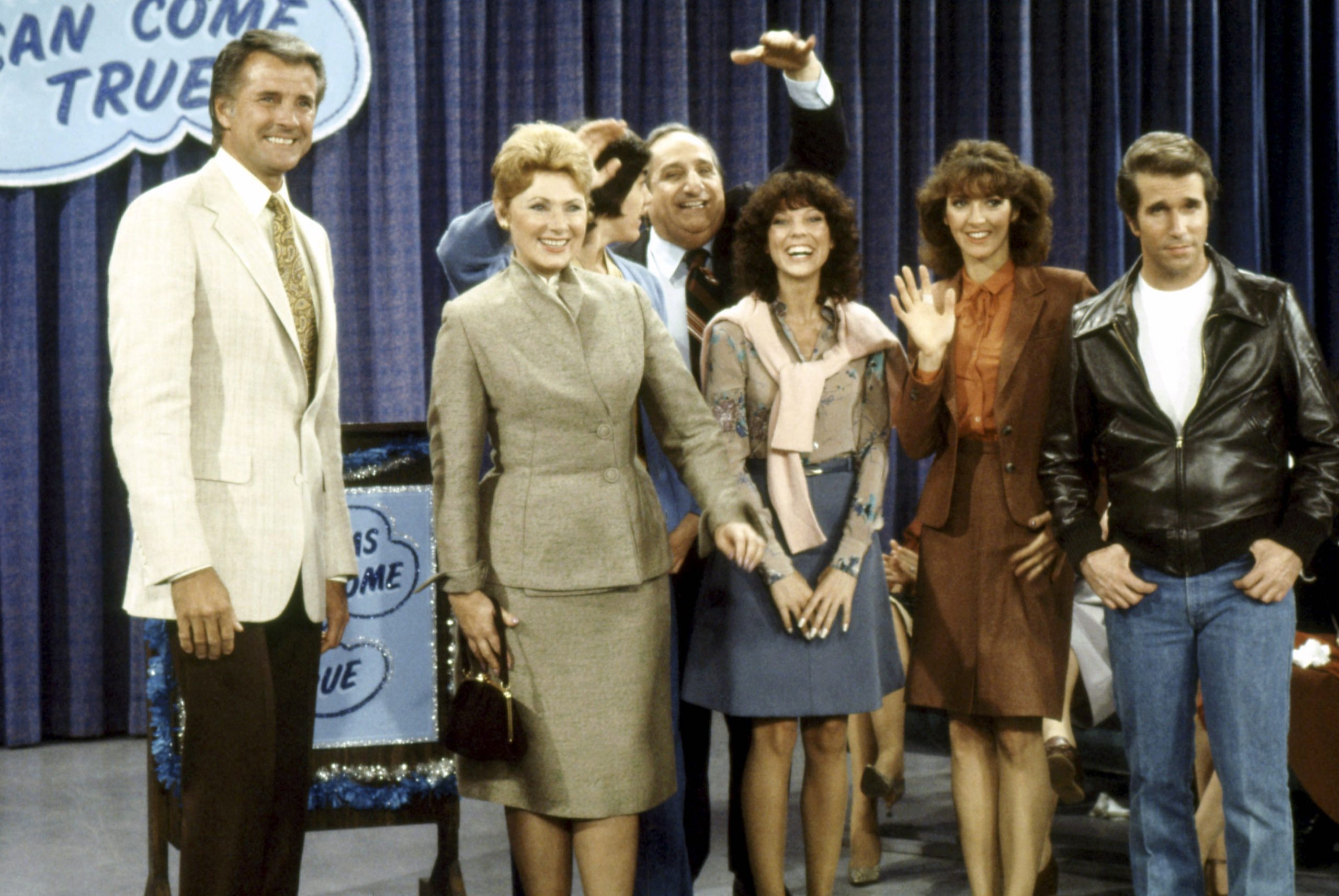 '60s icon Lyle Waggoner passed away on March 17. He was 84 when he died at his home in California from cancer. Waggoner famously starred in The Carol Burnett Show. Outside the show, he typically played the "hunk" type character.
Al Worden
I'm deeply saddened to hear that Apollo astronaut Al Worden has passed away. Al was an American hero whose achievements in space and on Earth will never be forgotten. My prayers are with his family and friends. https://t.co/ZUx1yMv6iJ pic.twitter.com/Y7F6RT1foZ

— Jim Bridenstine (@JimBridenstine) March 18, 2020
On March 18, astronaut Al Worden passed away at the age of 88. His family confirmed Worden died in his sleep. Worden became especially famous for his solo orbit around the moon and his deep spacewalk with Apollo 15.
Kenny Rogers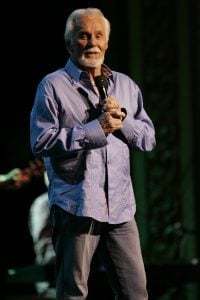 Country music legend Kenny Rogers died at the age of 81. While under hospice care, Rogers died on March 20 of natural causes. Though, a few years ago, canceled shows prompted rumors of "failing health." Though the coronavirus pandemic kept services private, Rogers earned love from country music fans and music lovers across multiple genres.
Terrence McNally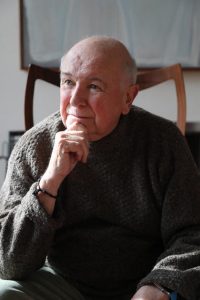 The "bard of American theater" Terrence McNally died on March 24, 2020, from the novel coronavirus. Fans celebrated the legendary 81-year-old playwright for winning multiple Tony Awards, including for Love! Valour! Compassion!, Master Class, Ragtime, and Kiss of the Spider Woman. He remained very active right to near the end of his career. His last credit goes toward the book for Broadway's Anastasia, which he worked on in 2016 and received a Drama Desk nomination for in 2017. Rest in peace.
Floyd Cardoz
At just the age of 59, Chef Floyd Cardoz passed away from coronavirus. Owner of two New York City restaurants (Tabla and Bombay Bread Bar), Cardoz passed away in New Jersey after winning Top Chef Masters. He famously fused typical American cuisine with Indian flavors. He died on March 25, 2020, after going overseas shortly before.
John Callahan
Soap opera actor John Callahan passed away on March 28. He was 66 when he died after suffering a stroke. The Daytime Emmys confirmed the news of his sad passing. Many knew Callahan for playing Edmund Grey on All My Children.
David Schramm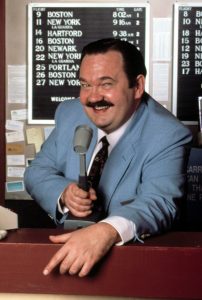 Wings star David Schramm died on March 28 at the age of 73. His role saw him as Roy Biggins, the cranky rival airline owner. Ultimately, Schramm died of a heart attack.
Stephen Cooper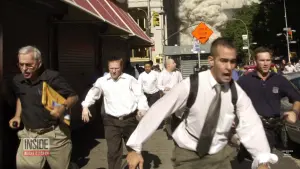 On March 28, Stephen Cooper passed away at the age of 78 from the novel coronavirus. Cooper's image became famous before even he realized it for his presence in New York on one of its most harrowing days. Cooper fled from the World Trade Center when planes crashed into the two towers on September 11, 2001. 19 years later, in 2020, he succumbed to the pandemic after years of readily talking about the famous photo despite the memories attached to it.
Alan Merrill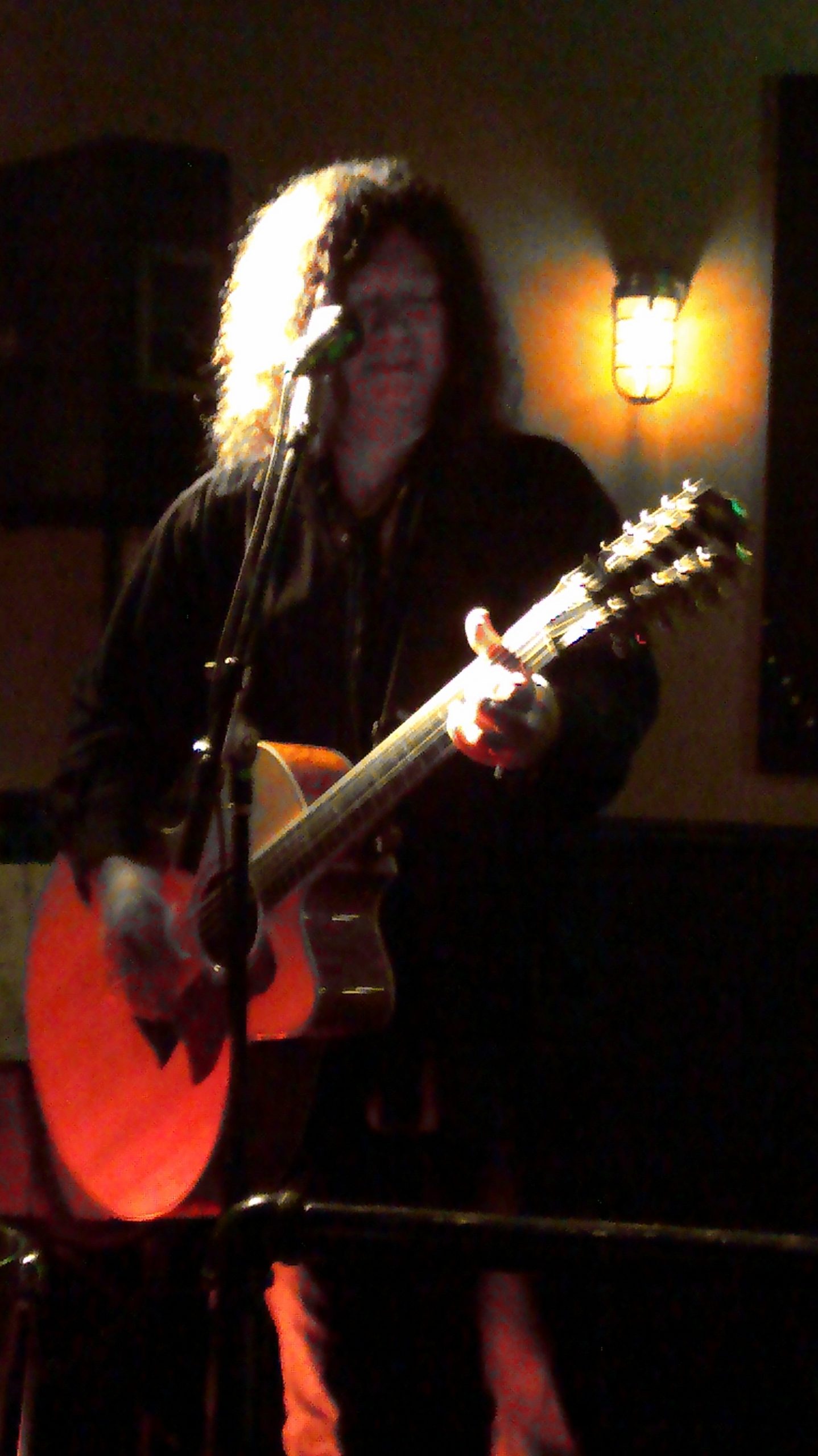 Legendary artist Alan Merrill died at the age of 69. His death, on March 29, followed Merrill receiving a positive COVID-19 diagnosis. His daughter Laura confirmed the sad news. One of his biggest credits comes from being the original co-writer and lead singer of the "I Love Rock 'n' Roll."
John Ragsdale
On the last weekend of March, John Ragsdale passed away. He was Ray Stevens' younger. His death shocked many because of its unexpected nature from a fall at home. He also became a famous Nashville-based musician while also helping his brother with bookkeeping.
Bill Withers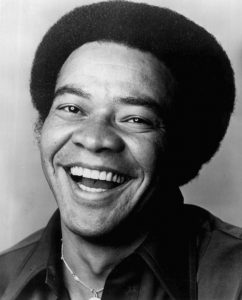 At the age of 71, Bill Withers passed away. The singer became especially famed for "Lean on Me," which reached No. 7 on the Billboard chart of 1972. His family confirmed the March 30 cause of death as heart complications.
Julie Bennett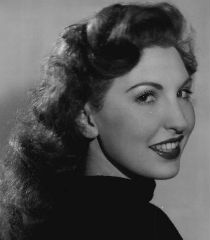 Voice actress Julie Bennett passed away on March 31 at the age of 88. Bennett lent her vocal talents to different projects. But she became especially famous for voicing Cindy Bear on The Yogi Bear Show.
Andrew Jack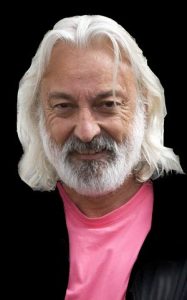 British actor and vocal coach Andrew Jack died on March 31, 2020, from the novel coronavirus. By the age of 76, he sported a resume that included many major titles, including Star Wars. He provided linguistic and accent training for Lord of the Rings, GoldenEye, Chaplin, and more. His Lord of the Rings peers mourned him in a virtual Zoom meeting.
Forrest Compton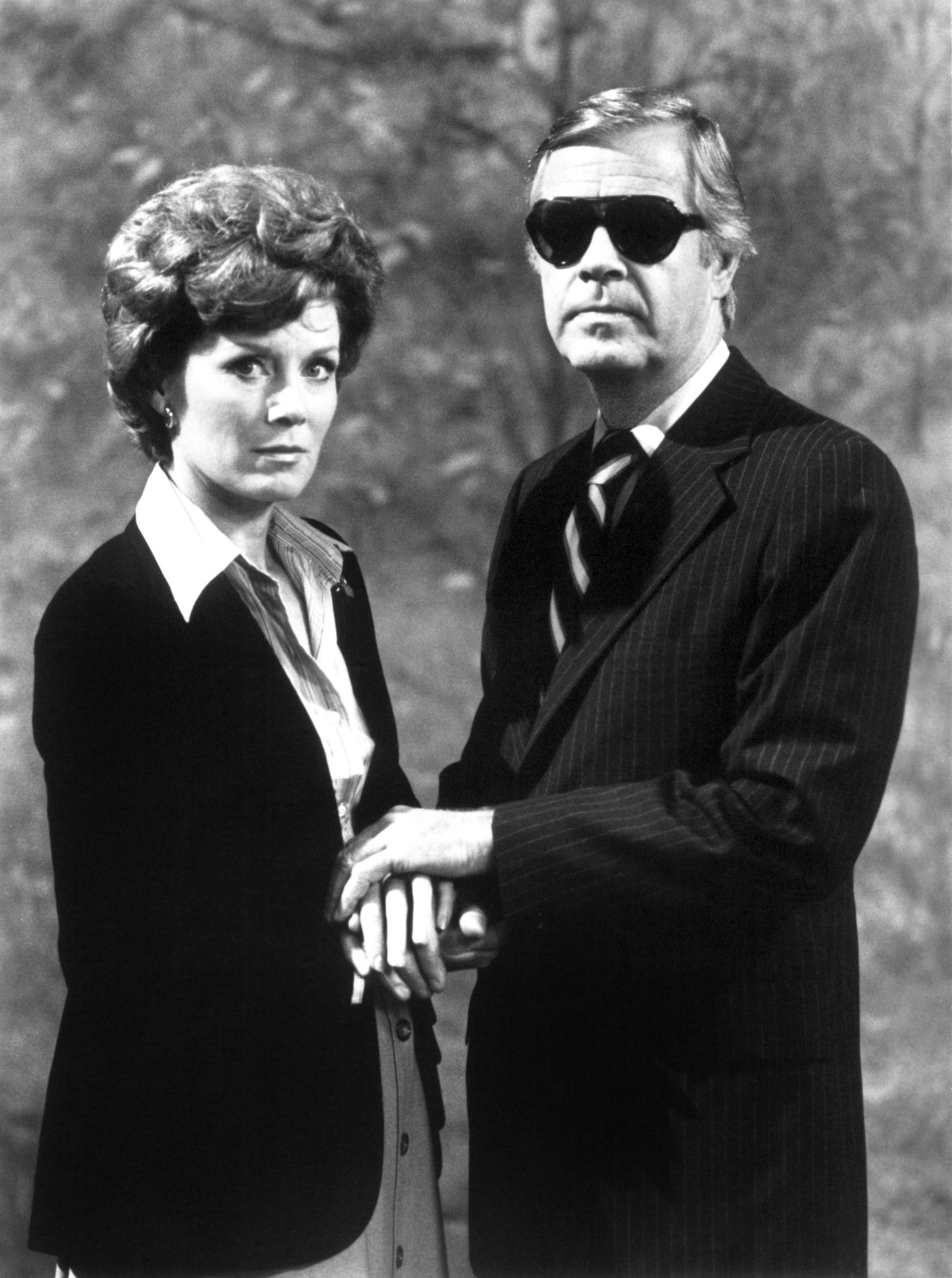 At the age of 94, Gomer Pyle, USMC, and The Edge of Night actor Forrest Compton died on April 4, 2020. He died from complications stemming from the novel coronavirus.
Timothy Brown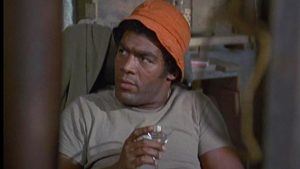 On April 4, NFL star turned actor Timothy Brown passed away at the age of 82. Originally a running back, Brown played for the Colts and the Philadelphia Eagles. Then, during his final season with the NFL, he took up acting and landed a spot on M*A*S*H. Reports attribute his death to complications of dementia.
Shirley Douglas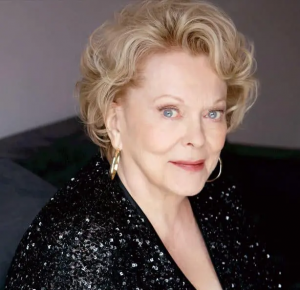 On April 5, 2020, Shirley Douglas died. She was 86 when she passed away from pneumonia-related complications. She was the mother of Kiefer Sutherland and worked as an actress herself. She also worked as an activist.
Lee Fierro
On Jaws, Lee Fierro's character suffered greatly from the mayor not telling people "don't go in the water." On April 5, 2020, Fierro died from complications related to the coronavirus. She was 91 years old and living in an assisted living facility. She participated in the Jaws sequel, then mostly focused on local theater projects.
Thomas L. Miller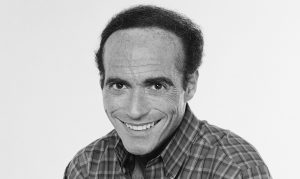 TV show producer, Thomas L. Miller died at the age of 79 on April 5, 2020. Some of his biggest credits live on today as classics, including Full House, Happy Days, Family Matters, and more. Reports indicate he may have died from complications related to heart disease.
Honor Blackman
On April 5, 2020, Honor Blackman died of natural causes at the age of 94. She passed away in her home in Lewes, Sussex, surrounded by family. One of her most famous roles came from playing Pussy Galore in the 1964 James Bond film Goldfinger.
Roger Beatty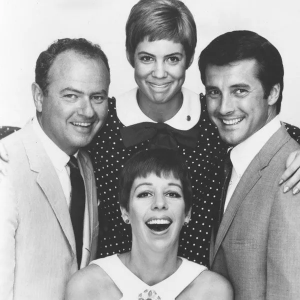 Award-winning show writer for The Carol Burnett Show Roger Beatty passed away on April 6 at the age of 87 after a long battle with cancer. His work on The Carol Burnett Show earned him an Emmy but he used his time outside of work as well to focus on civics. He became a master and exemplary comedy writer.
James Drury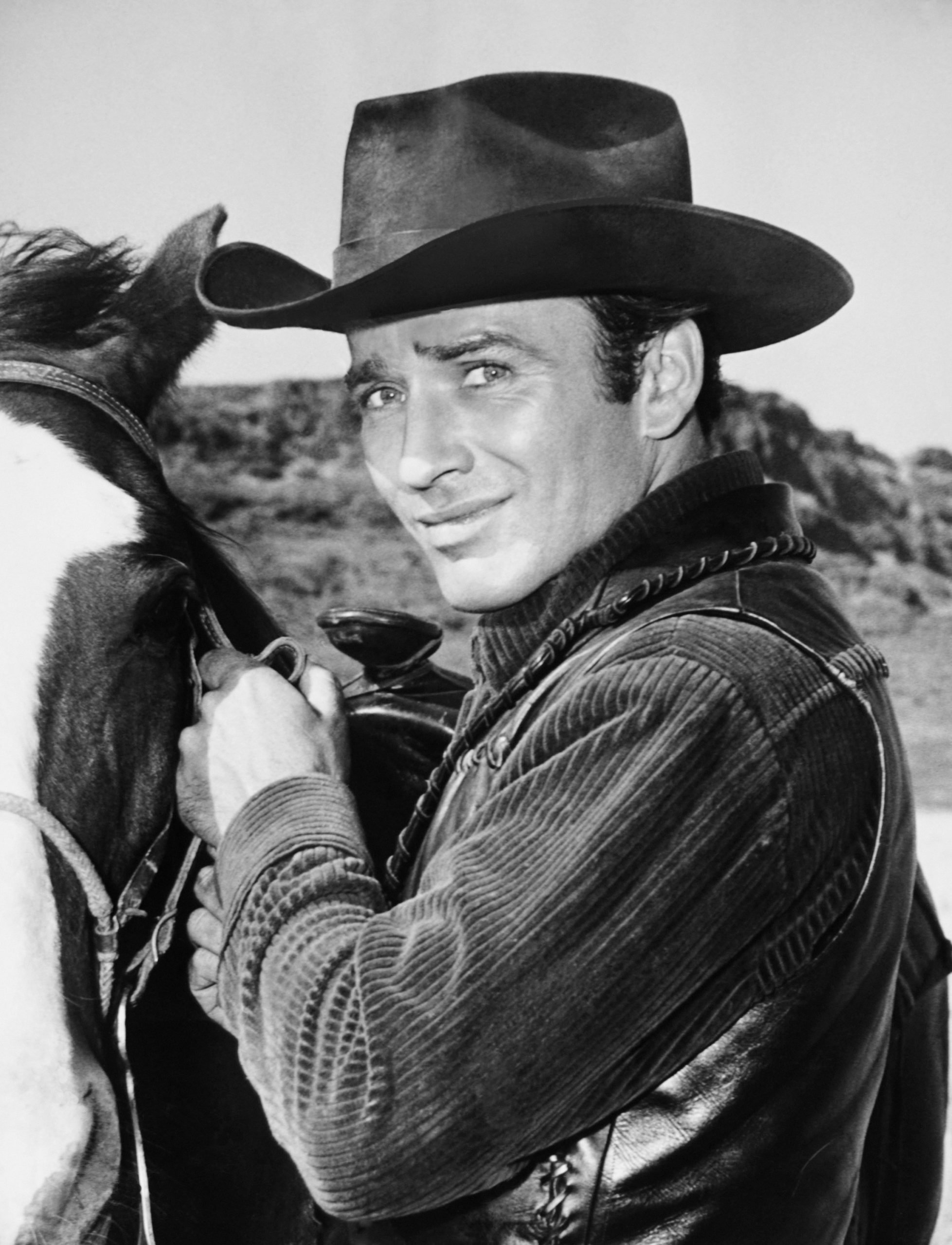 An icon of countless classic '50s and '60s TV westerns, James Drury passed away on April 6. He was 85 when he died of natural causes. Work saw him help solidify the Western genre but also had him cross paths with musical legends Frank Sinatra and Elvis Presley.
John Prine
On April 7, legendary country-folk singer John Prine died. He was 73 when he succumbed to the coronavirus, which he'd been hospitalized for after contracting it back on March 29. He'd been inducted into the Songwriters Hall of Fame.
Saul Turteltaub
Saul Turteltaub Dies: Emmy-Nominated Writer For 'The Carol Burnett Show' Writer Was 87 https://t.co/RDOaZARqGo pic.twitter.com/6iCVslq9jR

— Deadline Hollywood (@DEADLINE) April 13, 2020
Carol Burnett Show writer and producer Saul Turteltaub passed away on Thursday, April 9. Ultimately, he died of natural causes at his Beverly Hills home at the age of 87. Above all, he took inspiration from other comedians, both for how to approach his work and what he wanted to do in general: make people laugh. He won three Emmy awards.
Danny Goldman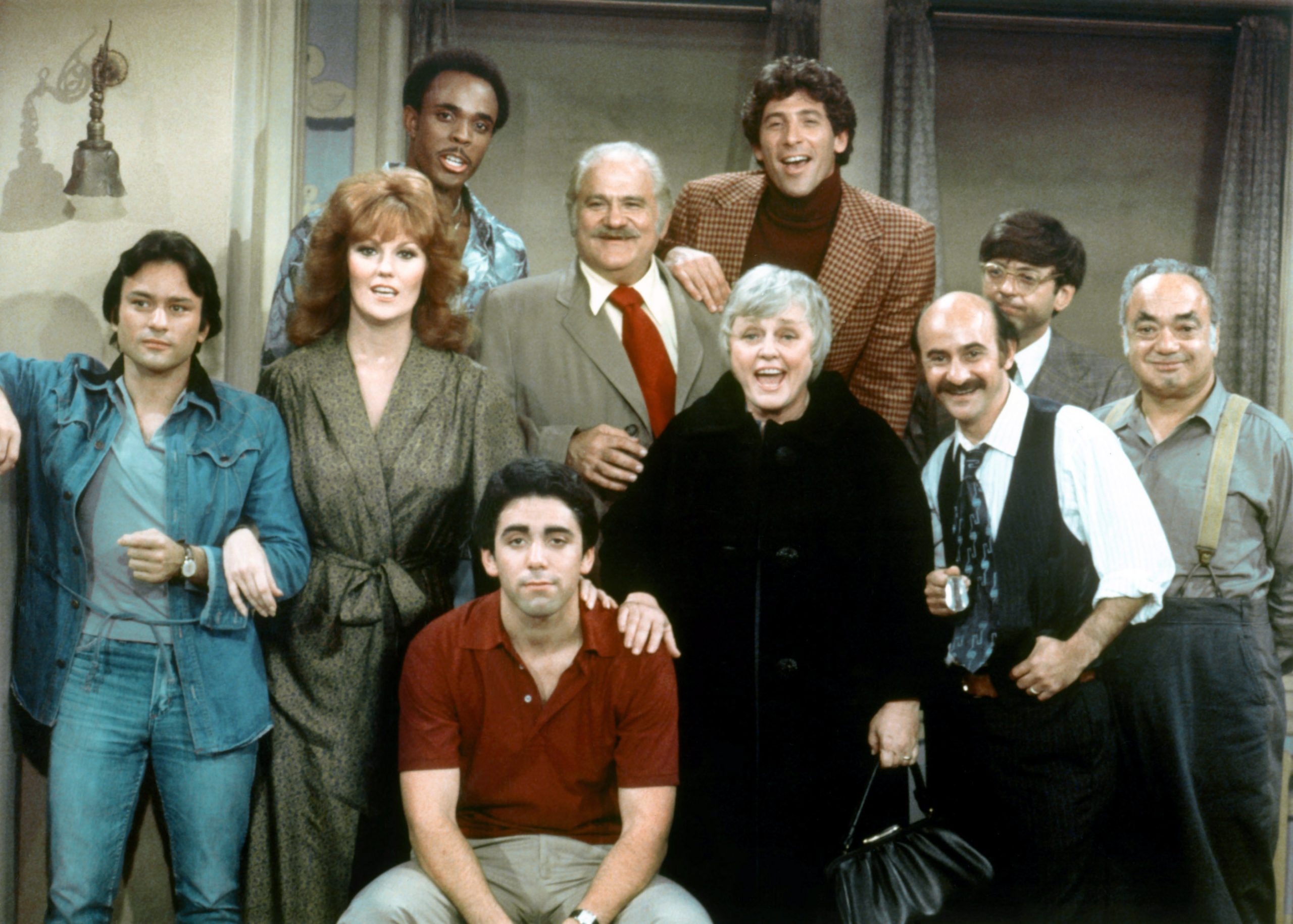 Actor and voice actor Danny Goldman died at the age of 80. His death on April 12 comes just months after he'd suffered two strokes. Perhaps his most famous role comes as Brainy Smurf from the animated show The Smurfs. His agent Doug Ely stated, "He always had strong opinions and didn't mind telling you about them. He was incredibly funny. He loved to root for the little guy and help wherever he could… We lost a good one today. He will be missed."
Brian Dennehy
Renowned actor Brian Dennehy died on April 15, 2020, at the age of 81 from natural causes. Some of his biggest roles come from Tommy Boy, Cocoon, Romeo + Juliet, and Death of a Salesman. His accolades came to include a Golden Globe, two Tony Awards and had six Primetime Emmy Award nominations.
Gene Deitch
On April 16, Oscar-winning director Gene Deitch died at the age of 95. Before his death, the director had complained of intestinal problems. He died in Prague and is today celebrated as the director behind Tom and Jerry and Popeye.
Tom Lester
Green Acres star Tom Lester died from complications of Parkinson's Disease on April 20, 2020. He was 81 years old and died at home with his fiancee and caregiver. He became a star of the '60s thanks to his role as Eb on Green Acres, which he earned out of 400 other hopefuls because of his farming knowledge.
Jerry Bishop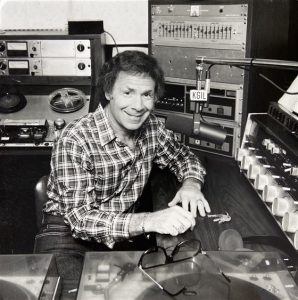 Radio host, announcer, and television voice talent Jerry Bishop died on April 21, 2020. One of Bishop's most famous works comes from being the announcer on the show Judge Judy. Sources say he worked hard his entire life, right up to the very end of it from heart and kidney failure. So, even at 84 with these odds against him, Bishop pushed devotedly on. Judge Judy described him as having "a golden heart and generous spirit."
Dimitri Diatchenko
To the complete shock of his family, actor Dimitri Diatchenko died on April 21, 2020. His family felt completely blindsided by the Chernobyl Diaries star's passing since he was known to be very healthy. He was found deceased at his home in Daytona Beach, FL. He was only 52 years old when he died. Subsequent investigations attribute his death to a heart attack or complications from an electrical shock sustained at work a week prior.
Florian Schneider
On April 21, 2020, Florian Schneider died after prolonged battles with an illness. His death did not become publically announced until May 6. Schneider was part of the German electronic band Kraftwerk. The co-founder, Ralf Hütter, shared the sad news that "the very sad news that his friend and companion over many decades Florian Schneider has passed away from a short cancer disease just a few days after his 73rd birthday."
Shirley Knight
Desperate Housewives actress Shirley Knight died on April 22, 2020, of natural causes. The Oscar-nominated star of film, television, and theater was 83 when she died at home in Texas. Her most recent famous role was as Phyllis Van de Kamp in Desperate Housewives but her career traces back to the '60s and didn't slow since.
Harold Reid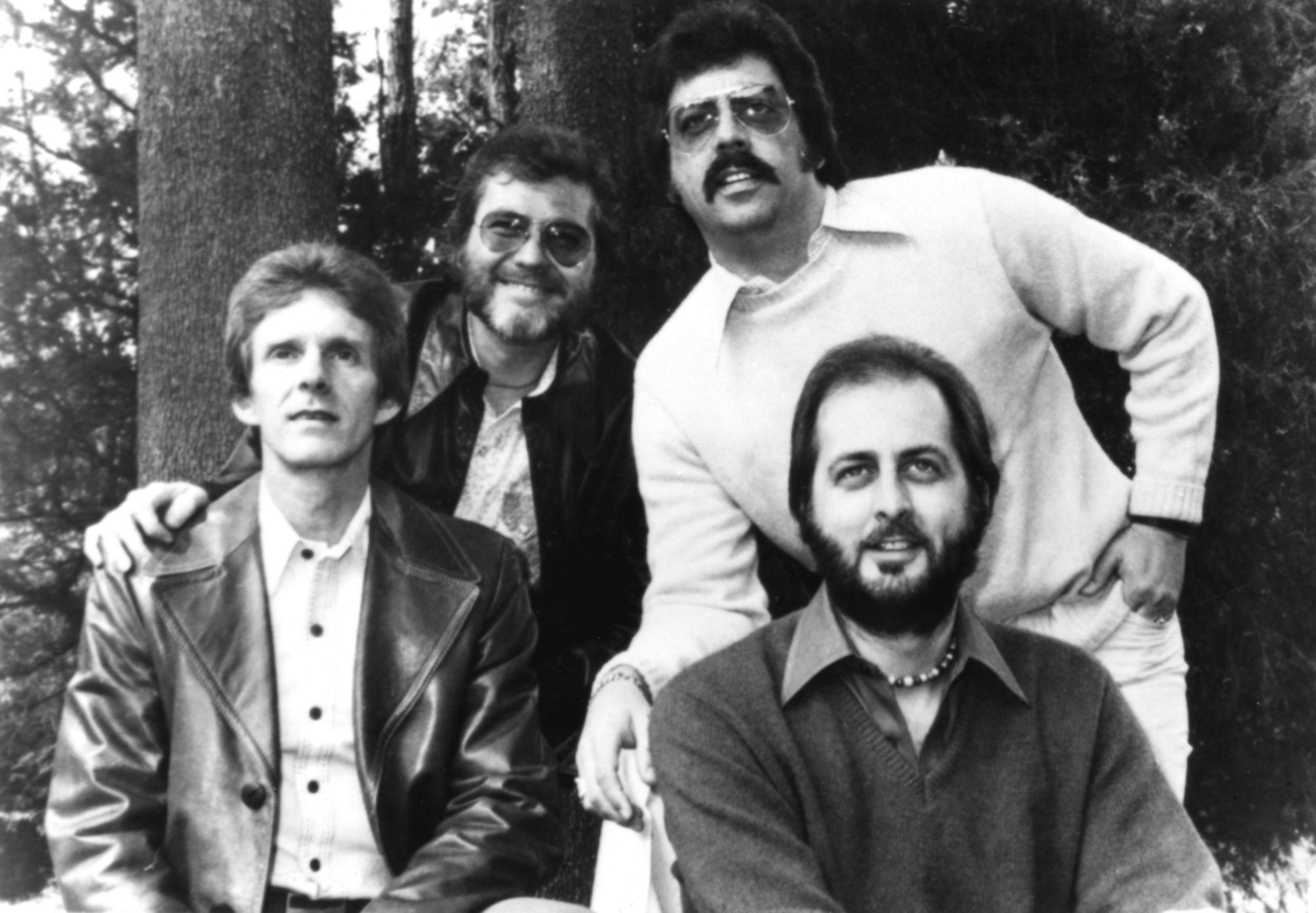 On April 24, Harold Reid of Statler Brothers fame passed away. The bass singer was 80 when he succumbed to kidney failure after a long battle with the condition. Together, the Statler Brothers often sang backup for Johnny Cash himself. Reid died in his hometown of Staunton, Virginia. Rest in peace.
Ashley "Minnie" Ross
A car crash claimed the life of Ashley "Minnie" Ross on April 27 at just the age of 34 years old. The star found herself in a hit-and-run accident. Her management shared the heartbreaking news, "It is with profound sadness that we confirm on behalf of the family of Ashley Ross aka 'Ms. Minnie' of Little Women: Atlanta has succumbed to injuries from a tragic hit and run car accident today at the age of 34. The family respectfully asks for their privacy as they grieve during this very difficult time."
Don Shula
The outpouring of love, respect & gratitude celebrating Coach's life has warmed us all. Please continue to lift spirits & share images, memories & sentiments tagging #StillUndefeated. Through this virtual community, we will keep Coach's legacy alive. With love, the Shula family pic.twitter.com/QDKSyGByXk

— Don Shula (@DonShula) May 5, 2020
Legendary NFL coach for the Miami Dolphins Don Shula passed away on May 4. At 90, he could look back on a legacy that put him in the Hall of Fame of coaches for several years. Thanks to his coaching, he and the Miami Dolphins wracked up two Super Bowl titles. The team released a statement, "Don Shula was the patriarch of the Miami Dolphins for 50 years. He brought the winning edge to our franchise and put the Dolphins and the city of Miami in the national sports scene. Our deepest thoughts and prayers go out to Mary Anne along with his children, Dave, Donna, Sharon, Anne, and Mike."
Brian Howe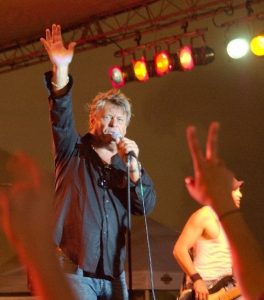 Bad Company lead vocalist Ron Howe died from cardiac arrest. He passed away on May 6 at the age of 66. His career received a kickstart in 1983 when he worked with Ted Nugent for his Penetrator album. With Bad Company, he brought the band to new heights with his songwriting.
Roy Horn
At the age of 75, Ray Horn passed away on May 8. He was one half of the famous Siegfried and Roy entertainment act from Las Vegas. He died a week after testing positive for the coronavirus. On the day of his passing, Siegfried Fischbacher issued a statement, "Today, the world has lost one of the greats of magic, but I have lost my best friend. From the moment we met, I knew Roy and I, together, would change the world. There could be no Siegfried without Roy, and no Roy without Siegfried. Roy was a fighter his whole life, including during these final days.  I give my heartfelt appreciation to the team of doctors, nurses and staff at Mountain View Hospital who worked heroically against this insidious virus that ultimately took Roy's life."
Mary Pratt
We are terribly sad to report that former Rockford Peaches and Kenosha Comets pitcher, Mary Pratt passed away on May 6th. She was 101 years old. Mary was the last known original Peaches player that played on the 1943 team. Her stories, her energy will be missed for a long time. pic.twitter.com/dKFlbbBzf8

— AAGPBL Official (@AAGPBL) May 8, 2020
Mary Pratt, the last surviving Rockford Peaches, died on May 6, 2020. At the age of 101, she left behind a lasting legacy on women's sports. The Rockford Peaches dated back to 1943 with Pratt as an original member. The All-American Girls Professional Baseball League shared news of her passing on their Twitter page.
Betty Wright
At just the age of 66 years old, R&B singer Betty Wright died on May 10, 2020. The ultimate cause was cancer and Wright passed away in Miami. She rose to stardom in the '70s thanks to hits such as "Clean Up Woman" and "Tonight is the Night." Days before, singer Chaka Khan had taken to Twitter asking for everyone to keep the singer in mind, saying she "is now in need of all your prayers."
Beckett Cypher
Melissa Etheridge's son, Beckett Cypher, died on May 13. She and her team shared the heartbreaking news on Twitter; Beckett was just 21. He was the son of Etheridge and Julie Cypher. Her statement further informed, "Today I joined the hundreds of thousands of families who have lost loved ones to opioid addiction. My son Beckett, who was just 21, struggled to overcome his addiction and finally succumbed to it today. He will be missed by those who loved him, his family and friends. My heart is broken."
Frank Bielec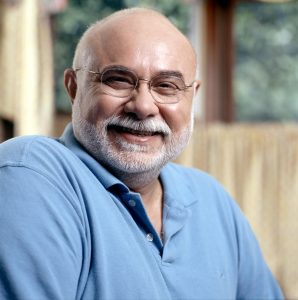 Trading Spaces star Frank Bielec died on May 15, 2020, in Houston, Texas. At the age of 72, he suffered a heart attack, according to his wife. Bielec appeared on the TLC show as a celebrated designer until 2008 then jumped into action again for the 2018 reboot.
Fred Willard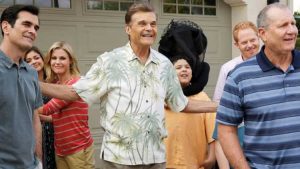 At the age of 86, Fred Willard passed away on May 15, 2020. His daughter Hope confirmed news of his death, which came about from natural causes. Some of his earliest success came from the Rob Reiner mockumentary This Is Spinal Tap. To a very modern audience, he was the father of Phil Dunphy in Modern Family. Willard received numerous accolades in life and posthumously honoring his groundbreaking work in comedy.
Shad Gaspard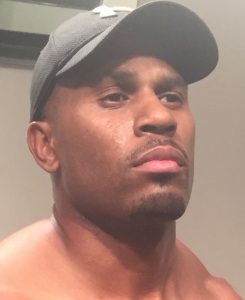 Known as Shad, the WWE professional wrestler died on May 17, 2020. Those who loved the wrestling and acting legend were stunned to hear Shad's body turned up awash along Venice Beach. Gaspard, his son, and other swimmers got caught up in a strong current along California's beach. He told lifeguards to save his son first, then disappeared underwater. Gamers credit him for providing motion capture for Kratos in God of War.
Ken Osmond
Leave it to Beaver star Ken Osmond died on May 18, 2020. At the age of 76, sources claim he died surrounded by family. Osmond received extensive fame from the comedy but also became typecast because of his role as Eddie Haskell. As a result of slow work, he became a police officer, and only after retiring from that did he resume acting in earnest.
Annie Glenn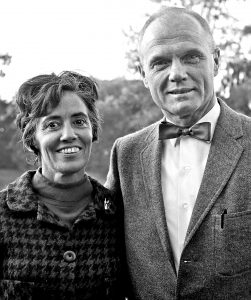 At the age of 100, Annie Glenn passed away from complications related to the novel coronavirus on May 19, 2020. Her husband, American astronaut John Glenn, passed away in 2016. She'd been married to the astronaut for 73 years before he died. For the most part, she kept to herself because she battled a stutter but she used that experience to advocate for those with similar hurdles.
Richard Herd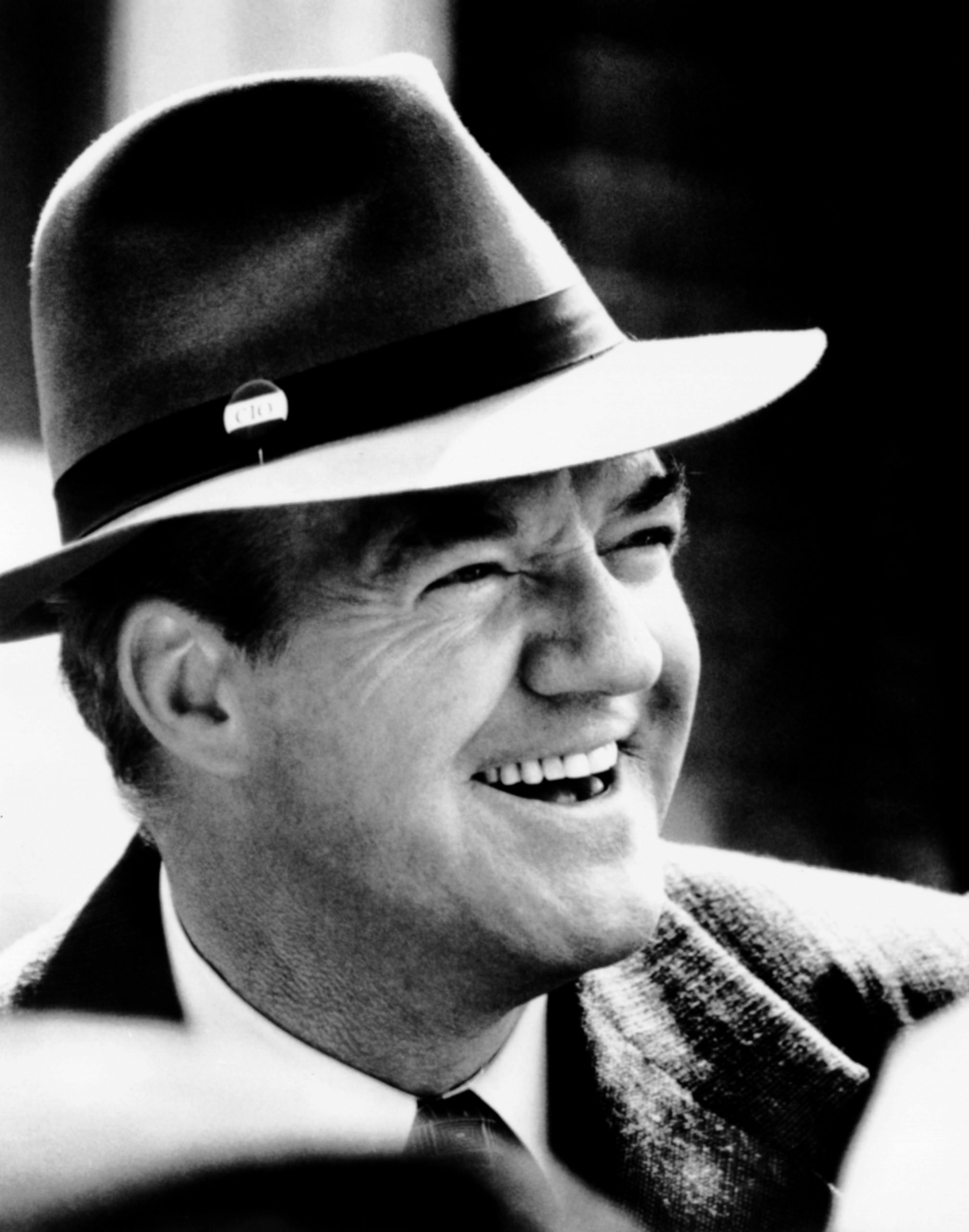 Known for his roles in Seinfeld and Star Trek, Richard Herd died after a battle with colon cancer on May 26, 2020. His death followed the sad news of Jerry Stiller's passing as well. For his work in Old Time Radio, Herd is acknowledged in the National Broadcaster Hall of Fame. He also served as a vice president of the Screen Actors Guild.
Anthony James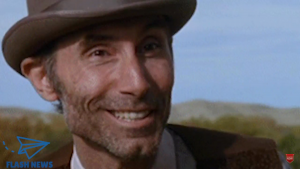 Actor Anthony James, known for Unforgiven and numerous westerns, died on May 26. He was 77 years of age. The 1992 film, winner of an Academy Award for Best Picture, saw him act alongside Clint Eastwood in what would be his last movie before retirement. His book, Language of the Heart, explores art and poetry. 2014 saw the release of his autobiography Acting My Face.
Peggy Pope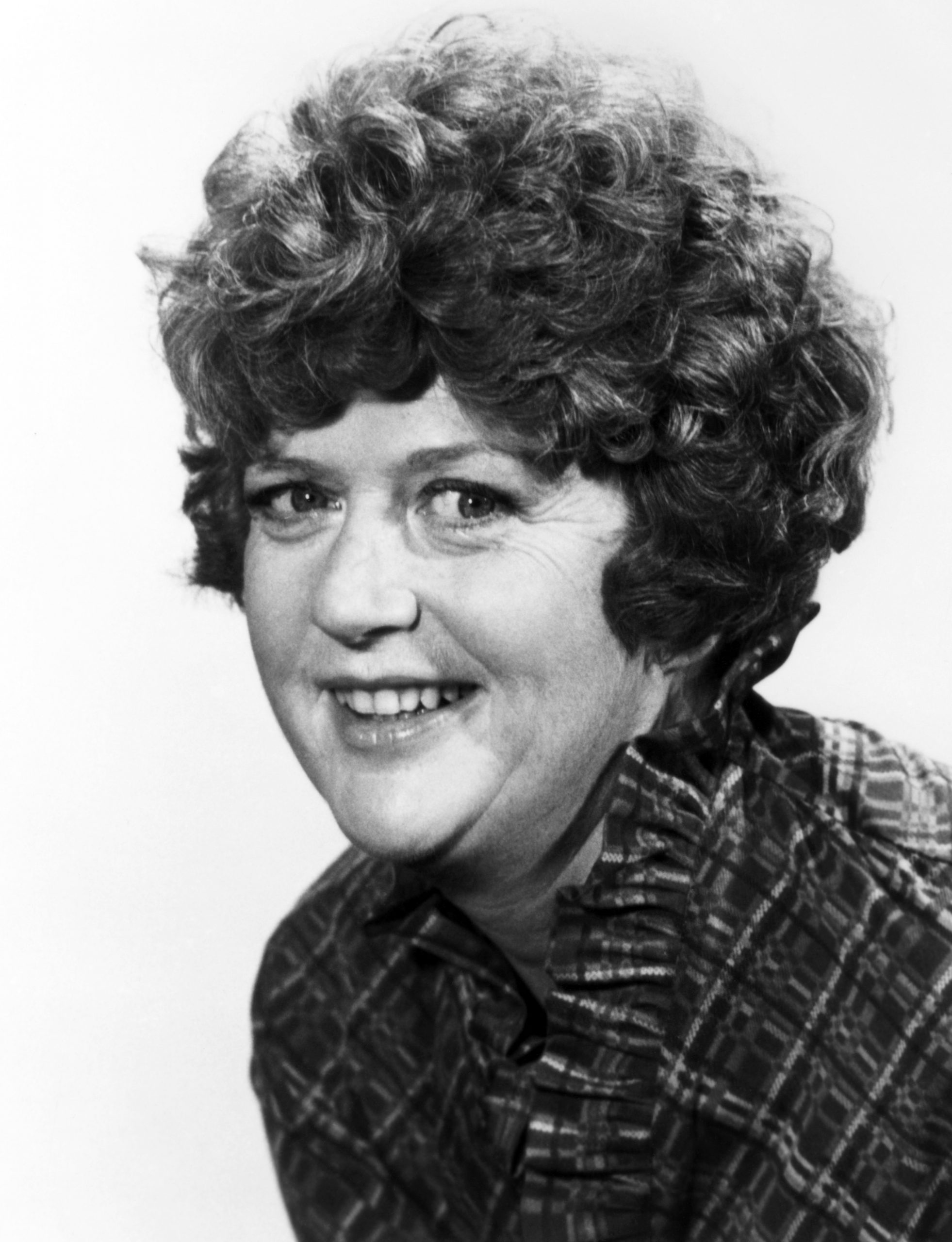 On May 27, stage actress and comedian Peggy Pope died at the age of 91. Her family assured the cause of death was unrelated to the ongoing coronavirus pandemic. Pope participated in Dolly Parton's acclaimed comedy 9 to 5, where she played secretary Margaret.
Patrick Tadina
Known for his extensive service in Vietnam, Patrick "Tad" Tadina passed away on Friday, May 29, 2020. Passing away at 77, Tadina became famous as America's longest-serving Vietnam War ranger. He served in Vietnam for over five years consecutively between 1965 and 1970. There, he ran long-range reconnaissance patrols that took him deep into enemy territory. Famously, he often donned black pajama-like clothing while wielding an AK-47.
Kitty Neeson
"She gets annoyed if she can't walk to Mass on Sunday morning, and I just think, 'Mum, you're 90. It's OK! God will forgive you'." LIAM NEESON #KittyNeeson #LiamNeeson pic.twitter.com/E8usd5PxUn

— Markéta (@Marketa1981) June 7, 2020
Katherine (Kitty) Neeson passed away on Saturday, June 6. She died one day before the 68th birthday of her son, actor Liam Neeson. Kitty Neeson faced several scares throughout 2020. First, she suffered a very debilitating fall, which led to recovery efforts across two nursing homes. Sadly, she passed away at Slemish Nursing Home at the age of 94.
Bonnie Pointer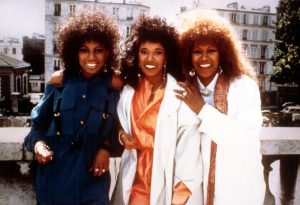 Pointer sister Bonnie Pointer passed away on June 8, aged 69, in Oakland, California. Bonnie made up the original Motown group The Pointer Sisters, which started as a duo. Her sister Anita confirmed the news and spoke of her sister's love, calling her "my best friend and we talked every day, we never had a fight in our life, I already miss her and I will see her again one day." Ultimately, she died from cardiac arrest, while also having suffered cirrhosis of the liver for some time. Together, Bonnie and Anita wrote some of the group's biggest hits.
Vera Lynn
On June 17, Dame Vera Lynn passed away surrounded by family at the remarkable age of 103. During World War II, her powerful voice made her "The Forces' Sweetheart." She sang ballads that British troops could listen to for hope and strength. At a humanitarian level, Lynn also got involved with activism and advocating for veterans and those with cerebral palsy.
Jean Kennedy Smith
#BREAKING: Jean Kennedy Smith, last surviving sibling of President John F. Kennedy, dead at 92 https://t.co/YCKTqAx1Dj pic.twitter.com/Mh9jNUrNgt

— PIX11 News (@PIX11News) June 18, 2020
The last surviving sibling of JFK, Jean Kennedy Smith died on June 17, 2020. At the age of 92, she was the longest-lived Kennedy child. Her daughter assured, "She lived an amazing life," which she spent as former U.S. ambassador to Ireland and eventually marrying transportation executive Stephen E. Smith in 1956. She was also a passionate activist and humanitarian who penned a memoir about the experience of growing up as her family did.
James Henerson
Sad news to report…writer James Henerson passed away in his sleep this past Thursday at age 84, according to the Hollywood Reporter.

Mr. Henerson wrote 12 scripts for #Bewitched among many other sitcoms. #JamesHenerson Thread, cont'd: pic.twitter.com/CpM3S9rgIQ

— BewitchedHistoryBook (@BewitchedBook) June 22, 2020
I Dream of Jeannie, Bewitched, and The Flying Nun writer James Henerson died on June 18, 2020. He was 84 years old and wrote several episodes of some of TV's most enduring and revolutionizing comedies. Some of his best work came in the '60s with numerous sitcoms. Henerson died in his sleep in Sherman Oaks, California.
Sir Ian Holm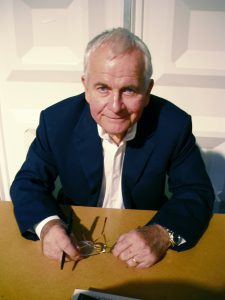 "In a hole in the ground there lived a hobbit. Not a nasty, dirty, wet hole, filled with the ends of worms and an oozy smell, nor yet a dry, bare, sandy hole with nothing in it to sit down on or to eat: it was a hobbit-hole, and that means comfort." Sir Ian Holm played this hobbit known as Bilbo Baggins of the Shire, participating in movie history in The Lord of the Rings film trilogy. He reprised his role in the spinoff Hobbit movies alongside Elijah Wood and Orlando Bloom. Sadly, on June 19, at the age of 88, Sir Ian Holm passed away, perhaps setting sail West to the Undying Lands, forever loved by those who joined him on his unexpected journeys.

Joel Schumacher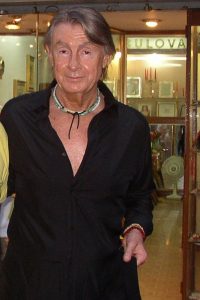 Famous director Joel Schumacher passed away on June 22 after a long battle with cancer at the age of 80. His biggest titles include Batman Forever and St. Elmo's Fire. Furthermore, some of his famous films took inspiration from attorney and novelist John Grisham, including The Client and A Time to Kill.
Steve Bing
On June 22, law enforcement officers found writer and producer Steve Bing dead by apparent suicide at the age of 55. His ex, Elizabeth Hurley, remembered the film producer, known for writing Kangaroo Jack, and philanthropist fondly, stating, "Our time together was very happy" and called him "a sweet, kind man."
Carl Reiner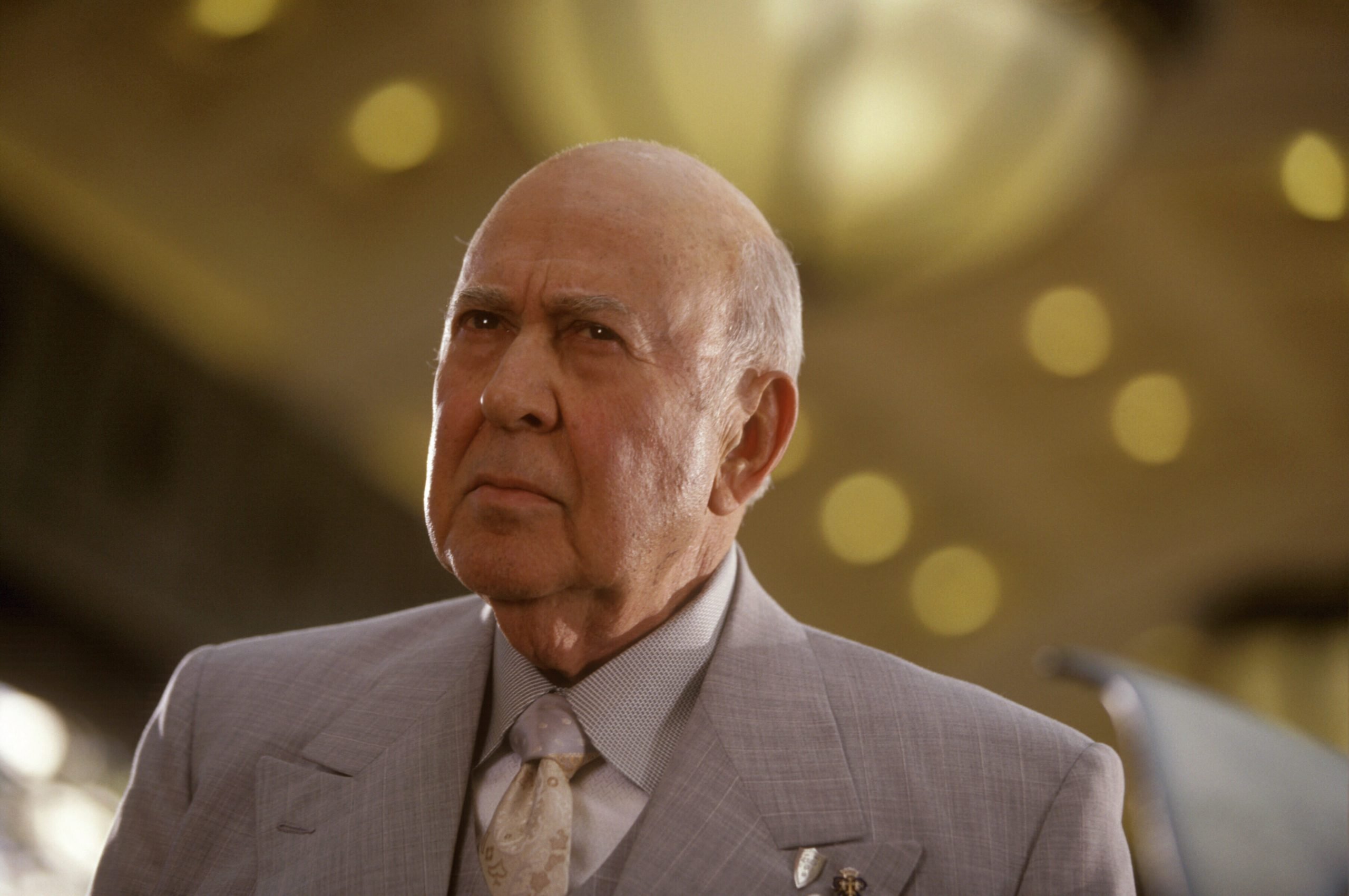 Famous actor and comedian Carl Reiner passed away on June 29, 2020, at the age of 98. One of his most famous accomplishments comes from creating, producing, writing, and acting in The Dick Van Dyke Show. With so much skill to pass around, it's no wonder his son is also an actor, Primetime Emmy Award winner Rob Reiner.
Johnny Mandel
Famous Hollywood composer Johnny Mandel passed away at the age of 94, confirmed Michael Feinstein. He died on June 29 after extensive work in entertainment, with his most famous creation being the M*A*S*H theme song. Upon his passing, Feinstein implored, "Let's celebrate him with his music! He would like that."
Hugh Downs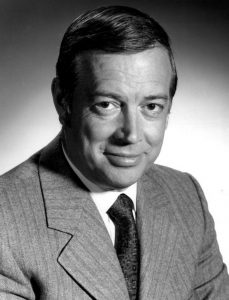 At the age of 99, Hugh Downs died surrounded by family in his Scottsdale home. Though he died during the later throes of the pandemic, Downs' family did rule out COVID-19 as a cause; indeed, he died from heart failure. By 2020, he'd been inactive in the field of broadcasting for 13 years after building a career that spanned six decades.
Earl Cameron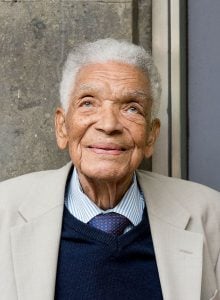 Legendary and trailblazing actor Earl Cameron passed away on July 3 at the astounding age of 102. Screenonline sums up his legacy well, writing, "Earl Cameron brought a breath of fresh air to the British film industry's stuffy depictions of race relations. Often cast as a sensitive outsider, Cameron gave his characters a grace and moral authority" in each role. In 1951, Cameron joined a handful of other black actors to be the first with starring roles in British films, a trend that only began in the '30s.
Ronnie and Donnie Galyon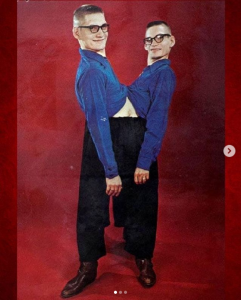 2020's Fourth of July marked the passing of Ronnie and Donnie Gaylon, the world's oldest conjoined twins. They were 68 on the day of their passing, apparently of natural causes. Upon their birth on October 25, 1951, they were found to be conjoined at the torso and because separation presented too many risks, they stuck together for all these years.
Ennio Morricone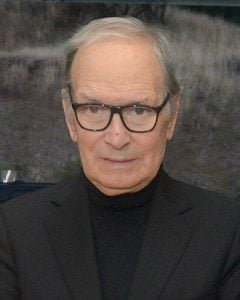 Composing some 400 scores made Ennio Morricone one of the most prolific and outstanding movie composers in all of history. Sadly, he passed away on July 6 at the age of 91. His career spanned from 1946 right to 2020, the year of his passing. He composed scores for films by Bernardo Bertolucci, Quentin Tarantino, and more. Morricone's own primary instrument of choice was the trumpet.
Kelly Preston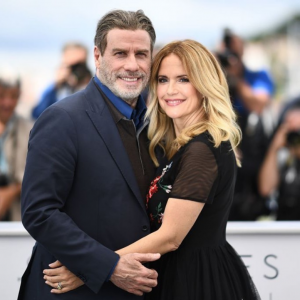 Famous actress and wife of John Travolta Kelly Preston died on July 12. 2020 marked 29 years of marriage between the two actors. Preston was only 57 years old when she died in Anthony, Florida after a two-year battle with breast cancer. The actress, with over sixty titles to her name, kept her cancer battle relatively private throughout its duration.
Benjamin Keough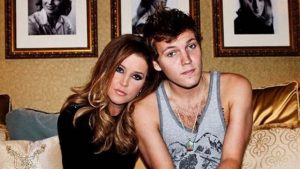 At just the age of 27, Benjamin Keough, son of Lisa Marie Presley and grandson of Elvis Presley, died by apparent suicide. He had an argument with his girlfriend early in the morning on July 12. Shortly after, she heard a gunshot. Authorities found Keough with a self-inflicted wound locked in the bathroom. Reportedly, he had cocaine in his system and battled mental illness and substance abuse. He now rests beside his grandfather in Graceland.
Galyn Görg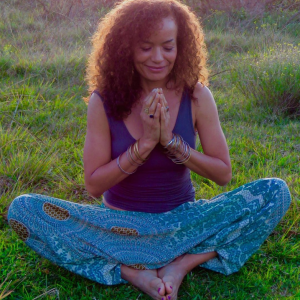 At the age of 55, Galyn Görg passed away on July 14, just one day before she would have turned 56. She died of stage 4 lung cancer, which she'd received a diagnosis for just the previous week when tumors were found all over her. Though she's known for her roles in RoboCop 2 and Fresh Prince of Bel-Air, Görg began her career through dance and kept with it for years, mastering multiple styles.
Peter Green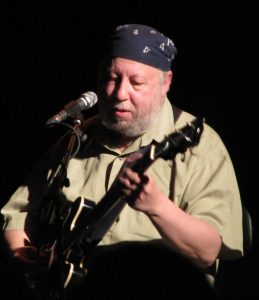 Musician Peter Green passed away on July 25. Family statements claim he passed peacefully in his sleep at the age of 73 in Essex, England. His work helped transform British blues, while his artistry brought guitar-playing to all-new levels of skill. In the end, he became an icon of the '60s as one of the co-founders of Fleetwood Mac.
Olivia de Havilland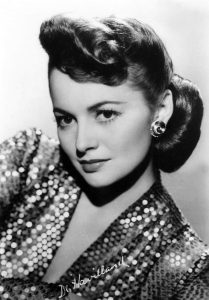 At the age of 104, Olivia de Havilland passed away on July 26, 2020, leaving behind a career that spanned seven-and-a-half decades. Some of her most famous credits come from Gone with the Wind (1939) and The Heiress (1949). Her sister was actress Joan Fontaine, and upon her death, de Havilland was the last surviving member of Hollywood's Golden Era. She'd also become the oldest surviving recipient of an Academy Award until her death.
John Saxon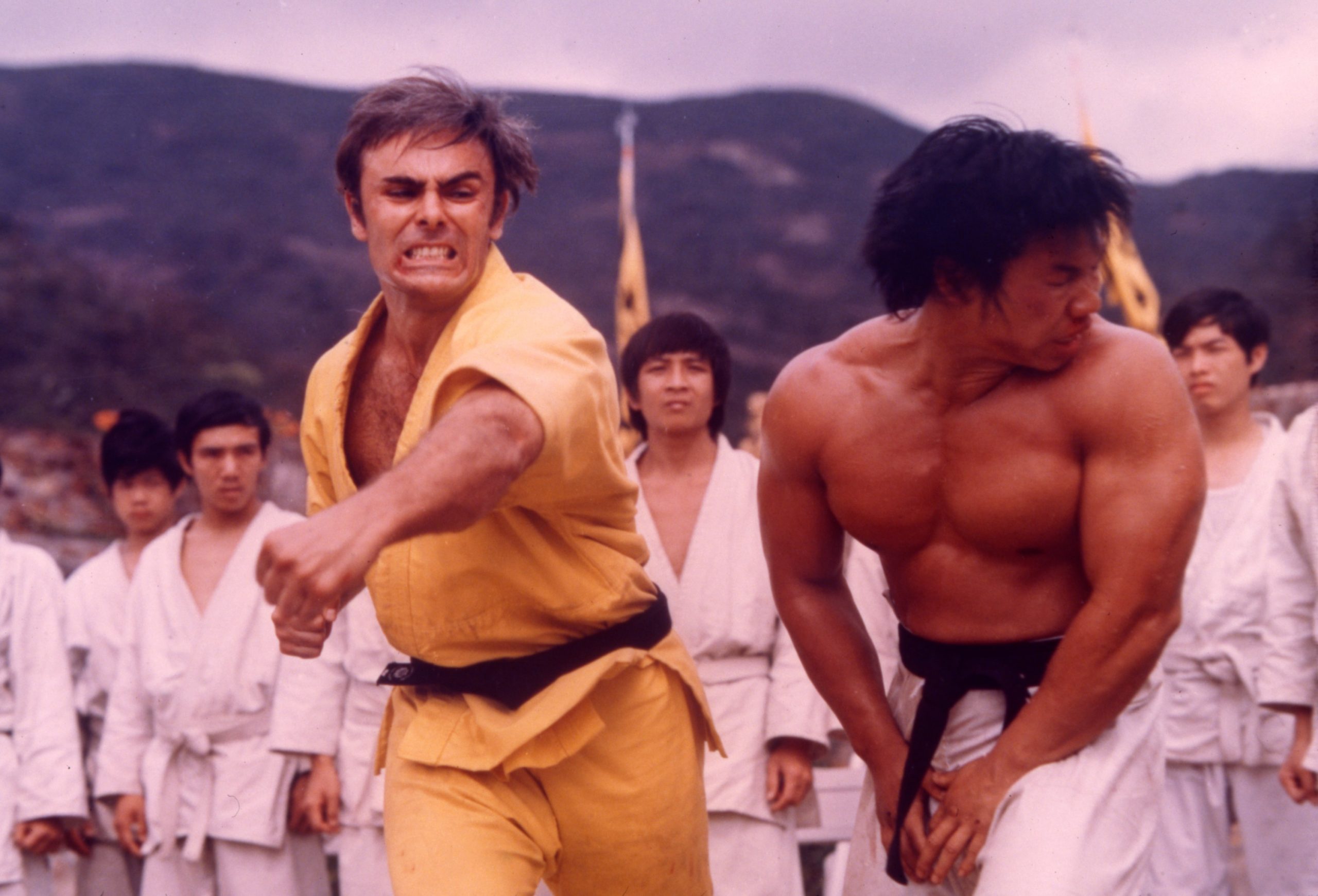 On July 25, 2020, Enter the Dragon star John Saxon passed away from pneumonia in Murfreesboro, Tennessee. He was 83. Ever the fighter, he led his wife Gloria Martel Saxon to believe he'd continue on just a bit longer. She explained in a statement, "I was so sure he'd hold out until his birthday — until the 5th. He was a fighter, he was a sensitive, supportive and a generous person to not only his friends but to a lot of people that needed support and help." Most of his acting career saw Saxon in Westerns or horror films as some kind of law enforcement.
Beckie Mullen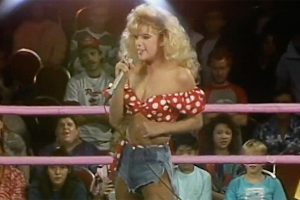 GLOW star Beckie Mullen died on July 27, 2020, after an arduous battle with cancer in multiple organs. The malign tumors spread through her liver, colon, and kidneys. She was just 55 years old when co-star Little Egypt announced the sad news and loss to women's wrestling.
Mahlon Reyes
This place misses you. RIP Mahlon. pic.twitter.com/OQK68Pm0kx

— Nick McGlashan (@NickMcglashan) July 27, 2020
Deadliest Catch deckhand Mahlon Reyes died on August 1 at the age of 38 years old died of a heart attack. He suffered this medical incident back on July 25; however, he never regained consciousness. His wife told TMZ the angler had no preexisting health conditions. Before this, he'd been hard at work recovering from a severe ankle injury to be ready for crab season in Alaska.
Trini Lopez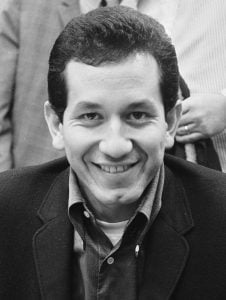 On August 11, The Dirty Dozen actor Trinidad "Trini" Lopez died from COVID-19 at the age of 83. In addition to acting, Lopez also became famous for his songs like "Lemon Tree" and "If I Had a Hammer." The two guitars he designed for the Gibson Guitar Corporation are now collectors' items. His eventful life took him from Dallas, Texas to Palm Springs, California.
Cathy Smith
At the age of 73, Cathy Smith died on August 16, 2020. While she's famous as the muse behind Gordon Lightfoot's "Sundown," she also notoriously injected SNL star John Belushi with a fatal dose of heroin and cocaine. The concoction cost Belushi his life.
Jesse Goins
Reportedly while on set for Gold Rush: Dave Turin's Lost Mine, Jesse Goins collapsed. He apparently suffered a heart attack on August 19 and died, according to the Discovery network, which airs the show. Goins became most known for his presence on Gold Rush and was still working on it at 60 when he passed. Rest in peace.
Allan Rich
Character actor Allan Rich died on August 22, 2020. In addition to a character actor, he also became an author and acting coach to teach others to hone their craft, and even became an activist. In this role, he used his platform and experience to create educational films for students as part of We Care About Kids. This definitely doesn't sound like the background of someone worthy of being blacklisted in the Red Scare, but he still was!
Anthony Martignetti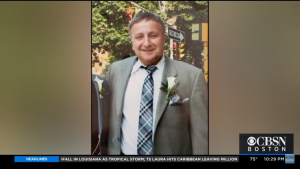 At the age of 63, Anthony Martignetti passed away on August 23. If you're used to hearing his name called across a city, that's because Martignetti is the famous Anthony from the Prince spaghetti commercial. He got the role simply by being earnest and kind when others around him acted sarcastic and uncaring. In that moment, he embodied the wholesome values Prince wanted to show in its commercials.
Arnold Spielberg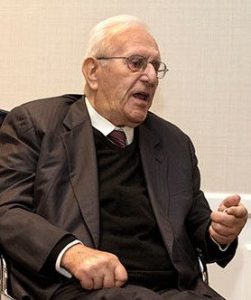 Aged 103, Arnold Spielberg passed away on Tuesday, August 25 surrounded by family. His surname helps people recognize him as the father of renowned director Stephen Spielberg, but Arnold has accomplished incredible feats himself. He was responsible for designing the GE-225 mainframe computer, an important predecessor to the personal computer. He also participated in recording thousands of testimonies from Holocaust survivors to preserve their stories for ages to come.
Joe Ruby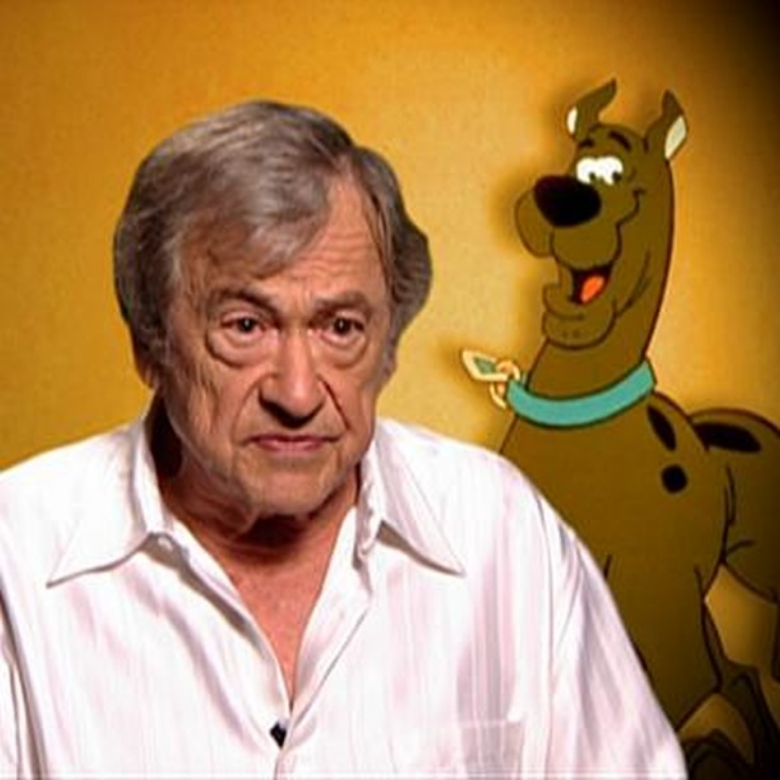 On August 26, 2020, Joe Ruby passed away. He died of natural causes at the age of 87, apparently still creating even at his age and life stage, according to his grandson. With Ken Spears, he famously helped create the animated mystery series Scooby-Doo. His life spanned the Navy and Walt Disney projects.
Kevin Dobson
On Sunday, September 6, Kevin Dobson died from medical complications. At the age of 77, Dobson left an inspiring legacy on and off the screen. He became famous as Detective Bobby Crocker on Kojak and for acting in Knotts Landing. But he also became an outspoken advocate for veterans, particularly with meeting any of their needs when they were hospitalized. The United Veterans Council of San Joaquin County honored him upon his passing in a post.
Diana Rigg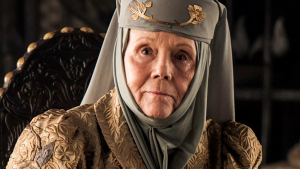 Known to modern audiences as the Queen of Thorns Olena Tyrell, Diana Rigg passed away on September 10, leaving behind a massive TV-based legacy. While dragon-lovers know her for her barbed remarks on Game of Thrones, earlier viewers recognize her as Emma Peel on TV's The Avengers. Additionally, she also played the only ever on-screen wife of James Bond in 1969's On Her Majesty's Secret Service. Rest in peace, Diana Rigg, and don't worry, Cersei knows it was you.
Justice Ruth Bader Ginsburg
The Notorious RBG passed away on September 18 at the age of 87. 2020 marks two years since her big health scare in the form of a fall that also revealed suspicious results on a CT scan. Indeed, Justice Ginsburg was in a long battle with cancer, and it wasn't even her first at the time. Even with the diagnosis, she insisted on continuing her work – through cancer battles and a pandemic, allowing her to serve on the Supreme Court for 27 years.
Tommy DeVito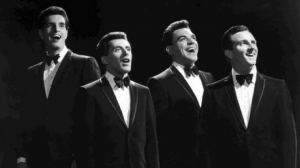 On September 21, Tommy DeVito passed away at the age of 92. Shortly before passing, he actually went into hospital care in Nevada for COVID-19 treatment. In life, DeVito was one of the founding members of The Four Seasons, playing alongside Frankie Valli in their mutual home of New Jersey. Alfred Nittoli felt "deep regret" having to share the news that his "dear friend" had died in Las Vegas that sad evening of 2020.
Jackie Stallone
Jackie Stallone, celebrity astrologer, women's wrestling promoter and mother of actors Sylvester and Toni D'Alto and singer Frank, has died. She was 98 https://t.co/chUQoaf9je pic.twitter.com/juszJ5QFNF

— The Hollywood Reporter (@THR) September 22, 2020
Mother of famous Rocky actor Sylvester Stallone, Jackie Stallone passed away in her sleep at the age of 98 on September 21, 2020. British fans knew her well independent of her son's movies thanks to her stint on Celebrity Big Brother. Throughout the '90s, she also became a famous astrologer.
Eddie Van Halen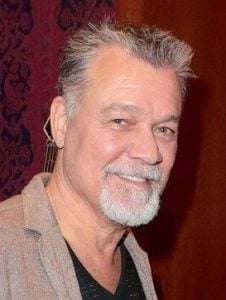 Legendary guitarist Eddie Van Halen died on October 6, 2020, after an arduous battle with throat cancer. As the main songwriter and guitarist for Van Halen, the musician helped revolutionize guitar playing, including with his innovative tapping technique. Unfortunately, Van Halen's cancer had spread from his throat to his lungs and his brain. This was not his first bout with cancer, though, after he'd fought with growths in his mouth, which he attributed to his guitar pick, though he did smoke.
Thomas Jefferson Byrd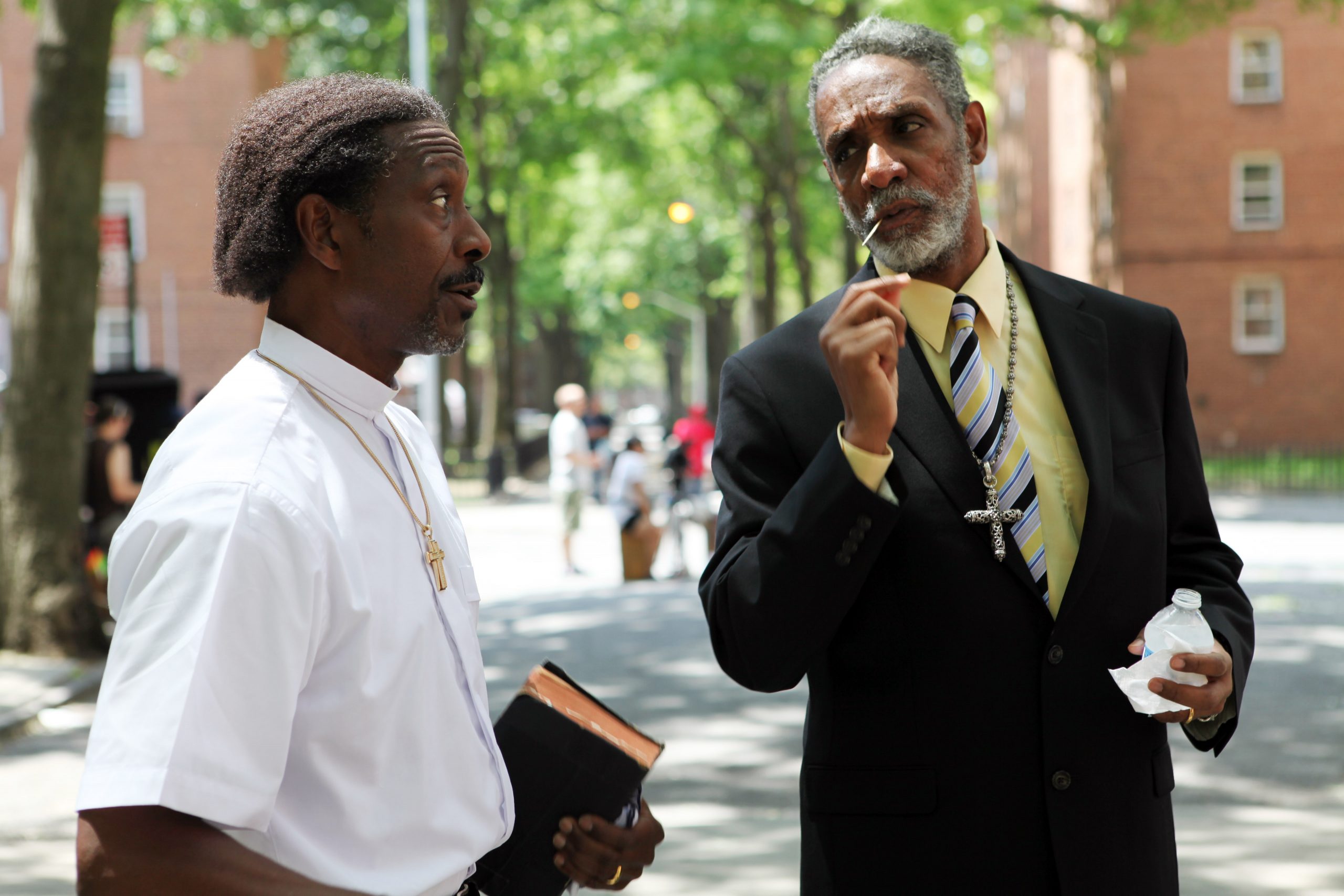 Early Saturday morning on October 3, Thomas Jefferson Byrd died in a shooting. His one Broadway appearance, in Ma Rainey's Black Bottom, earned Byrd a Tony nomination in 2003. Byrd also became an iconic colleague of Spike Lee and associated with his movies. Atlanta police spokesman Anthony Grant said Byrd died of multiple gunshot wounds. Shortly after, a suspect was arrested for the shooting. Byrd was 70 years old.
Johnny Nash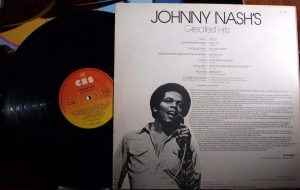 At the age of 80, Johnny Nash passed in his Houston home on October 6. His greatest hit, "I Can See Clearly Now" became an international sensation and end-capped a career spent alongside other famous names such as Bob Marley. He died of natural causes and revolutionized music in the U.S. and around the world.
Ben Jorgensen
Known as Kevin Sheffield on All My Children, actor Ben Jorgensen died on October 7. According to AMC castmate Brian Gaskill via an Instagram post, the cause of death was suicide. Jorgensen was just 51. Reportedly, Jorgensen suffered from bipolar disorder. His emotions haunted him even after he himself made a major step in television history. Gaskill explained, "He was a good guy and he had the courage to play a gay teenager on TV back when it was nowhere near as common to have representation as it is today." Rest in peace.
Roberta McCain
On October 12, 2020, Roberta McCain died. Passing away in Washington, D.C., Roberta was 108 years old. Cindy, her daughter-in-law, said that her death was unrelated to the coronavirus; rather, Roberta's health had been declining for some time. Roberta became a quintessential Navy wife and became famous during her son's 2008 presidential run.
Conchata Ferrell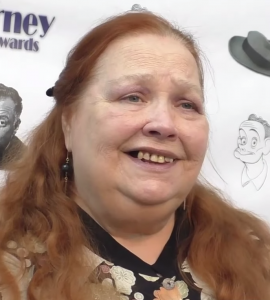 On October 12, at the age of 77, Conchata Ferrell passed away from cardiac arrest.  The Two and a Half Men star died surrounded by family at Sherman Oaks Hospital, located in California. On the comedy show, Ferrell played Berta the housekeeper. In 2005 and 2007, her work in the role earned her two Emmy nominations for Supporting Actress in a Comedy Series. The show's star Jon Cryer mourned her passing and "the joy she brought so many."
Rhonda Fleming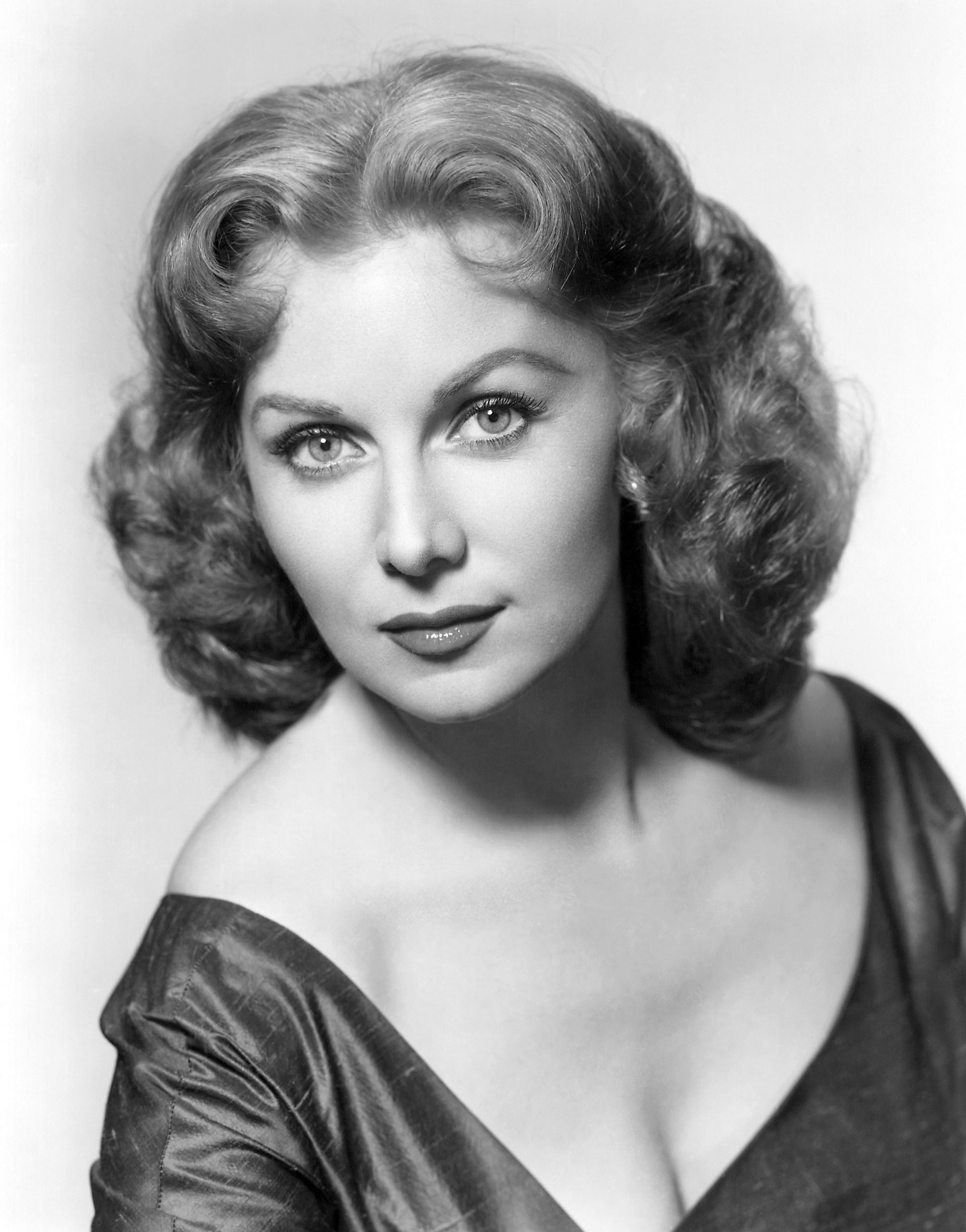 Unmistakable with her flaming red hair, Rhonda Fleming acted among the best of them, including Kirk Douglas, Burt Lancaster, and more. But what Rhonda really wanted was to be valued for her acting talent and she grieved how her appearance alone drew producers in. Active for almost five decades, she passed away on October 14 at the age of 97.
James Redford

Jamie died today. We're heartbroken. He lived a beautiful, impactful life & was loved by many. He will be deeply missed. As his wife of 32 yrs, I'm most grateful for the two spectacular children we raised together. I don't know what we would've done w/o them over the past 2yrs. pic.twitter.com/ynDN2jSZ04

— kyle redford (@kyleredford) October 16, 2020
Robert Redford's son, James Redford, died after a battle with liver cancer on October 16. At the age of 58, he left behind his wife Lola Van Wagenen and their two children, Dylan and Lena. The Redford Center's executive director Jill Tidman announced the news and grieved the loss. She remembered a kind, impactful man, stating, "With Jamie came love and contagious joy. He approached everything he did with kindness and warmth, and an openness that spread itself easily among others. Jamie worked tirelessly to build a healthier world for us all, and particularly for those most in need of support."
Jerry Jeff Walker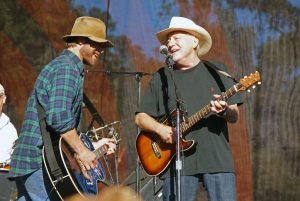 At the age of 78, Jerry Jeff Walker died on October 23. In 2017, he received a diagnosis for throat cancer. Ultimately, this claimed his life. The singer-songwriter famously wrote the 1968 song "Mr. Bojangles."
Sean Connery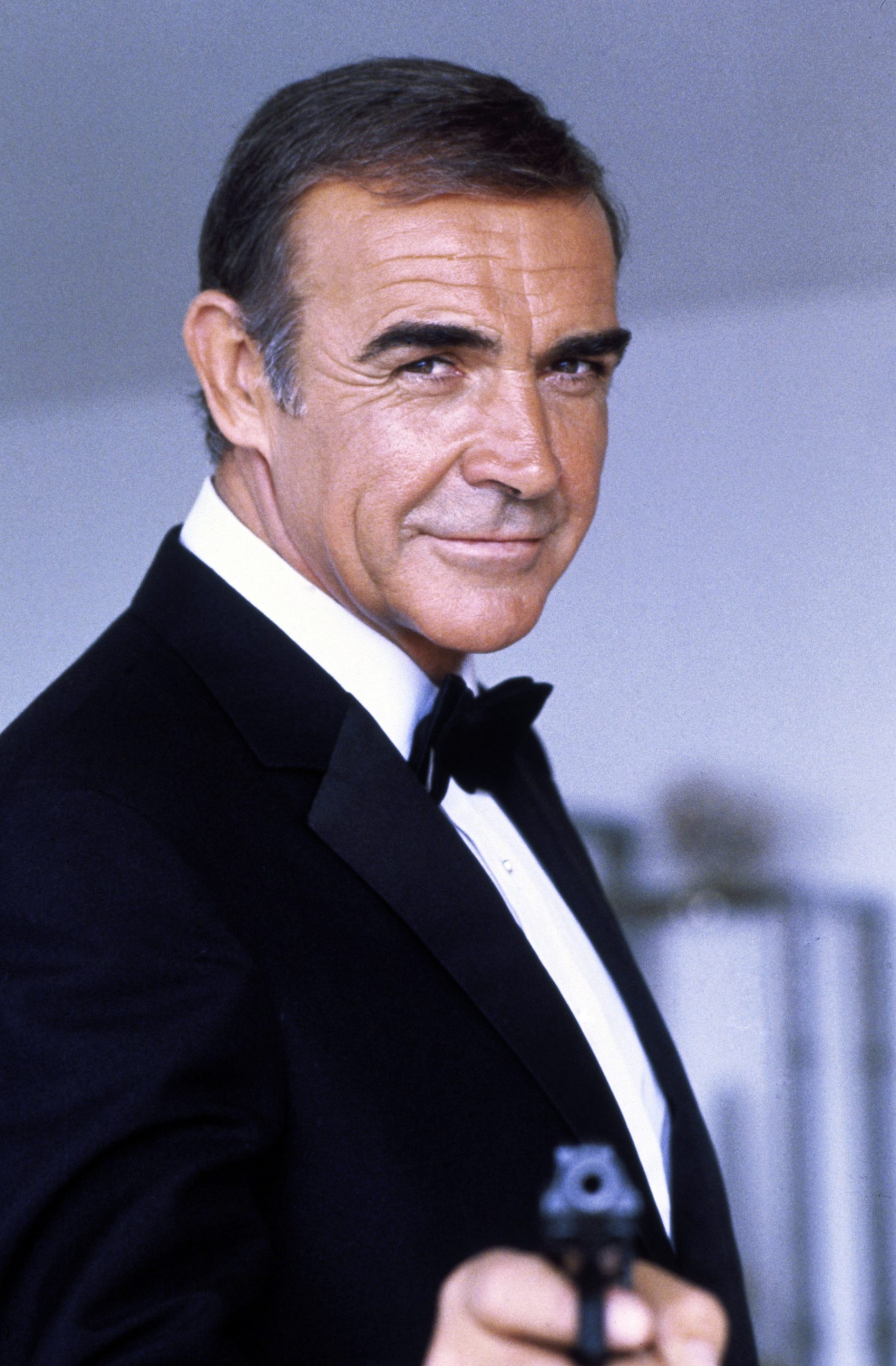 Bond, James Bond actor and Oscar winner Sean Connery died on October 31. He was 90 years old. Connery's bond helped reshape people's perceptions of action stars and especially laid the foundation for the spy drama. This could not have come to a more fitting person. "My background was harsh," Connery admitted. "We were poor, but I never knew how poor till years later." He then went on to win numerous accolades and become a beloved icon.
Ken Spears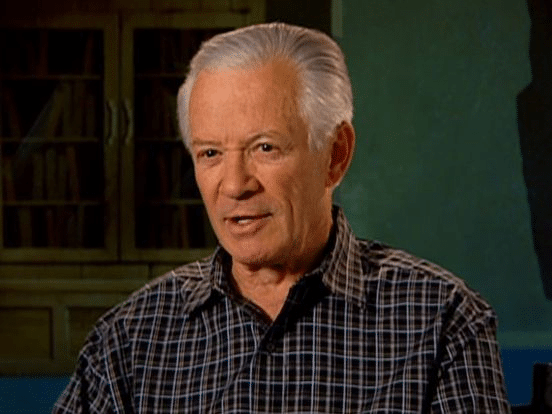 Born as Charles Kenneth Spears, Spears worked with Joe Ruby to create Scooby-Doo for Hanna-Barbera animation studio. Ruby passed away in August while Spears died on November 6 from Lewy body dementia complications. He was 82.
Alex Trebek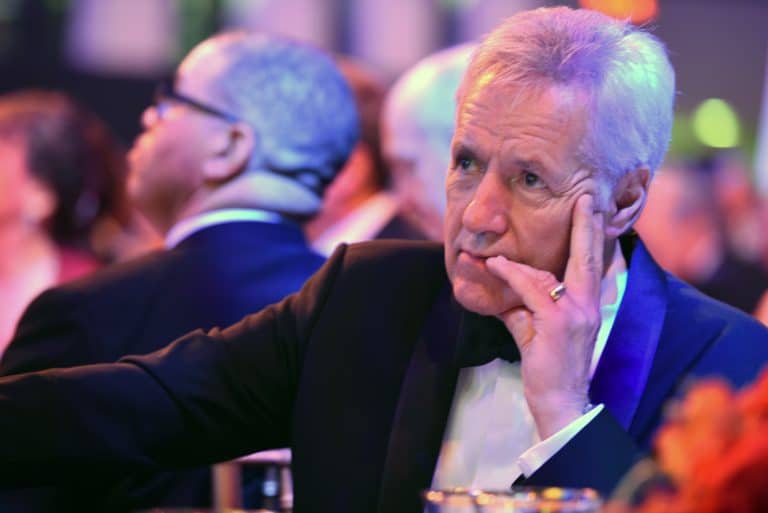 Famed Jeopardy! host Alex Trebek died on November 8. He had received a stage four pancreatic cancer diagnosis, which he'd been battling while continuing to host the gameshow whenever possible. Episodes featuring the host will be available to Christmas 2020.
Chuck Yeager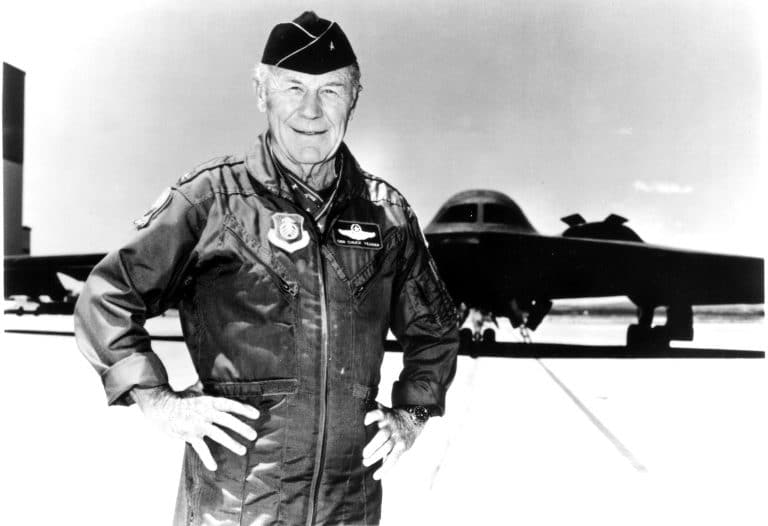 At the age of 97, pilot Chuck Yeager died on December 7, 2020. He's been dubbed the fastest man alive thanks to his record as the first person to break the sound barrier. Ultimately, old age-related complications took his life.
Charley Pride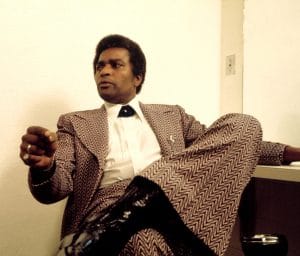 Country legend Charley Pride died on December 12 at the age of 86. The music superstar died from COVID-19 complications. In life, Pride broke barriers and became the country music genre's first major African American musician. He also became an honorary part of the Grand Ole Opry.