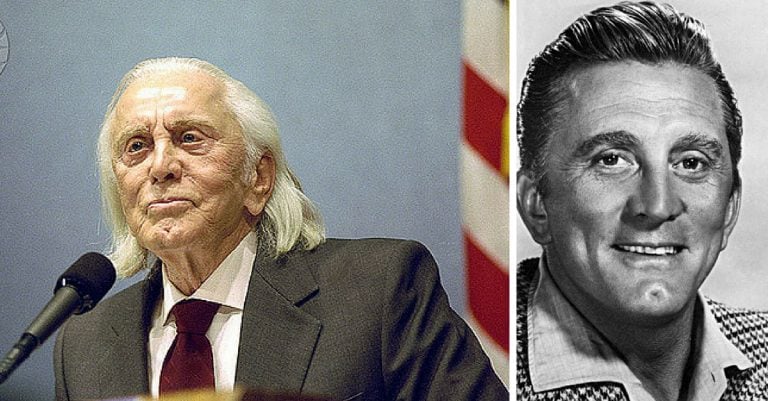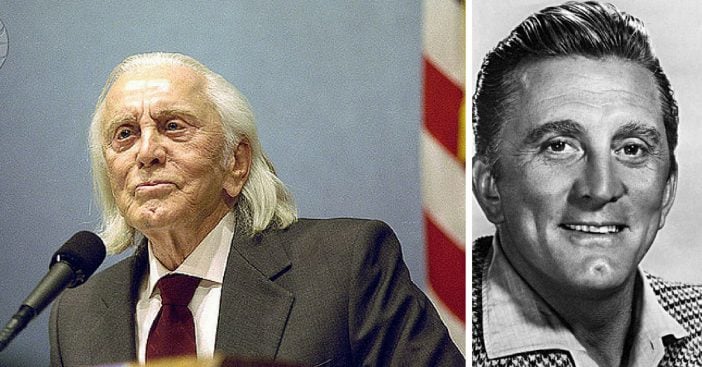 Kirk Douglas, a famous actor from Hollywood's Golden Age, died at 103 years old. TMZ confirms the sad news. "It is with tremendous sadness that my brothers and I announce that Kirk Douglas left us today at the age of 103," his son Michael Douglas says in a statement. "To the world, he was a legend, an actor from the golden age of movies who lived well into his golden years, a humanitarian whose commitment to justice and the causes he believed in setting a standard for all of us to aspire to."
Kirk Douglas was born Issur Danielovitch on December 9, 1916, in Amsterdam, New York. He legally changed his name to Kirk Douglas before he entered the Navy during World War II. He was an American actor, producer, author, and director.
RIP, Kirk Douglas
Kirk Douglas was one of the last surviving stars of the Golden Age of Hollywood. His film debut was The Strange Love of Martha Ivers in 1946. He was soon a box office star in the 1950s and 1960s. Many people remember him for his dramatic and exciting roles.
RELATED: Michael Douglas Shares Plans For Father Kirk Douglas' 103rd birthday
Kirk received a special scholarship at the American Academy of Dramatic Arts in New York City. He met Lauren Bacall there and she helped him launch his career. They also dated casually, but he later dated Diana Dill, who became his first wife.
Kirk is also known for movies such as Spartacus, The Vikings, Champion, Lonely Are The Brave, and Lust For Life. He was known for his tough-guy roles and roles in westerns and war movies. His last acting role was in 2008. It was for a TV movie called Empire State Building Murders.
Kirk received many awards for his acting and philanthropy. He received three Academy Award nominations, an Oscar for Lifetime Achievement and the Presidental Medal of Freedom.
Kirk was also an author. He wrote ten novels and several memoirs. He enjoyed blogging and is believed to be the oldest celebrity blogger in the world. You can find his blogs on Huffington Post.
Kirk played over 100 roles during his career
Right before this time of death, Kirk was the highest-ranked living person on the American Film Institute's list of the greatest male screen legends in classic Hollywood cinema.
In 1991, Kirk was injured in a helicopter crash. The near-death experience sparked a search for meaning and he embraced Judaism. He also suffered a severe stroke in 1996 and was told he would be unable to speak again. His ability to speak did return, although it was limited.
He is survived by his family including son and actor Michael Douglas, wife Anne Buydens, and two other sons, Joel and Peter. Michael and Joel are from his first marriage to Diana Dill. He had Peter and another son, Eric, with Anne. Eric died in 2004 from an accidental overdose. Anne and Kirk were married for over 66 years.
Please SHARE the news with your friends and family to honor Kirk Douglas's memory!
You can watch this adorable moment when Michael Douglas snuck up on his father during an interview: