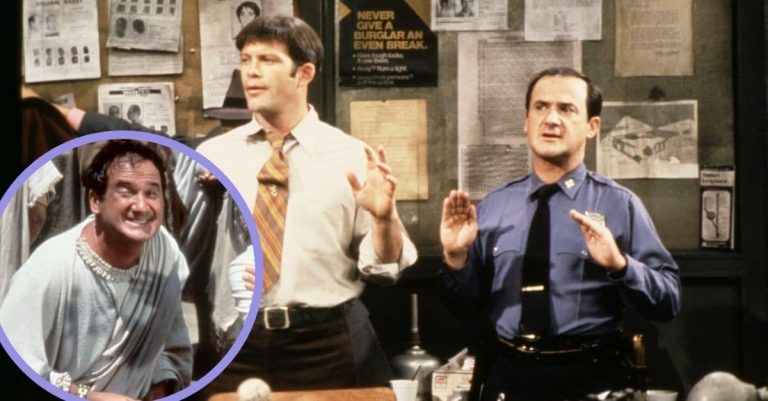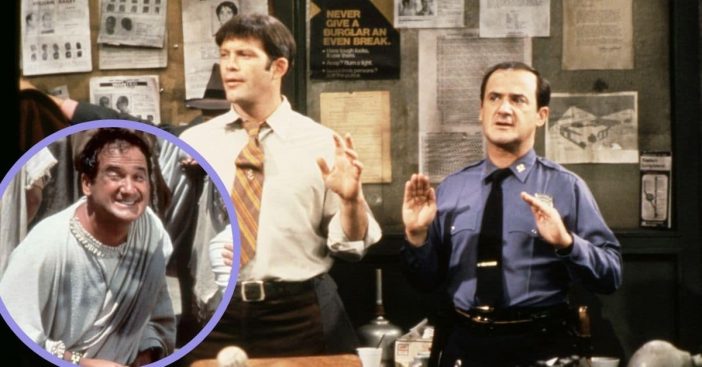 Police sitcom Barney Miller set the groundwork for major success. Many of the stars became most famous for their roles in the show. The role of Officer Carl Levitt became Ron Carey's most famous. After that, no one could miss him in a new project. But what did he get up to after the show?
Born on December 11, 1935, Carey came to stand at just 5 feet, four inches. Most male and even some female cast members towered over him in group photos. During the early years of his career doing stand-up comedy in the '60s, Carey referenced his height in most skits. These bits depicted him as the impossibly short but quick-thinking smart guy on his block. He also incorporated his firm Catholic upbringing.
A comedy team of many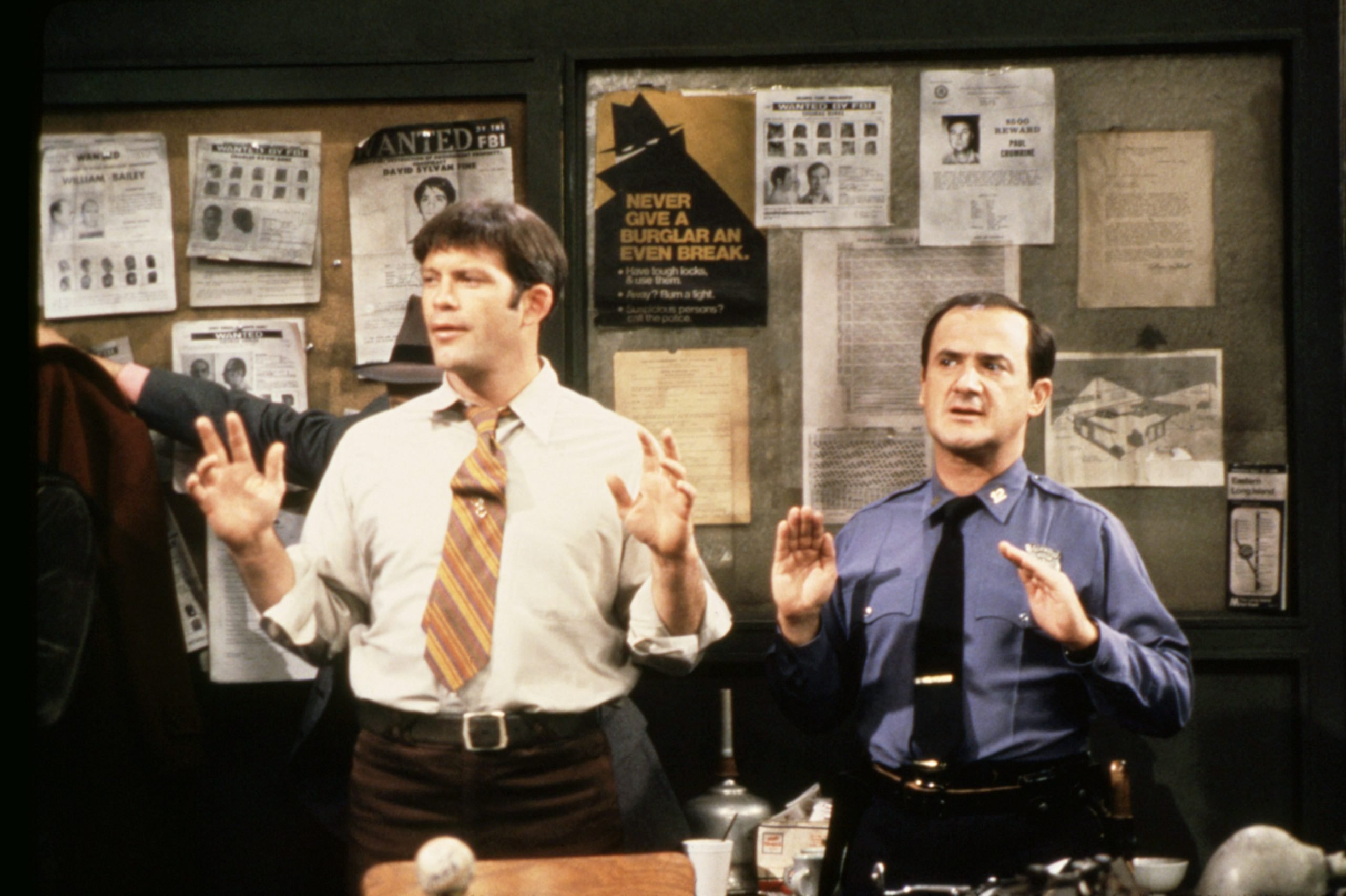 Between his small stature and Jersey accent, Ron Carey could play an iconic cocky tough guy. Before even joining Barney Miller, he furtherhoned his comedy skills as part of Mel Brooks' comedy troupe. Throughout the '70s, Carey appeared in a variety of feature films such as High Anxiety, Silent Movie, and History of the World, Part I. These featured him front and center, but he also took supporting roles in other films.
RELATED: 'Barney Miller' Cast, Then And Now 2020
As Officer Carl Levitt, he continually found every way possible to get a promotion through various favors and confidence that wasn't entirely earned. No other roles would quite match the fame and success Carey enjoyed as Levitt. Though, he certainly accumulated other roles, appearing in 15 movies total.
Is Ron Carey still alive?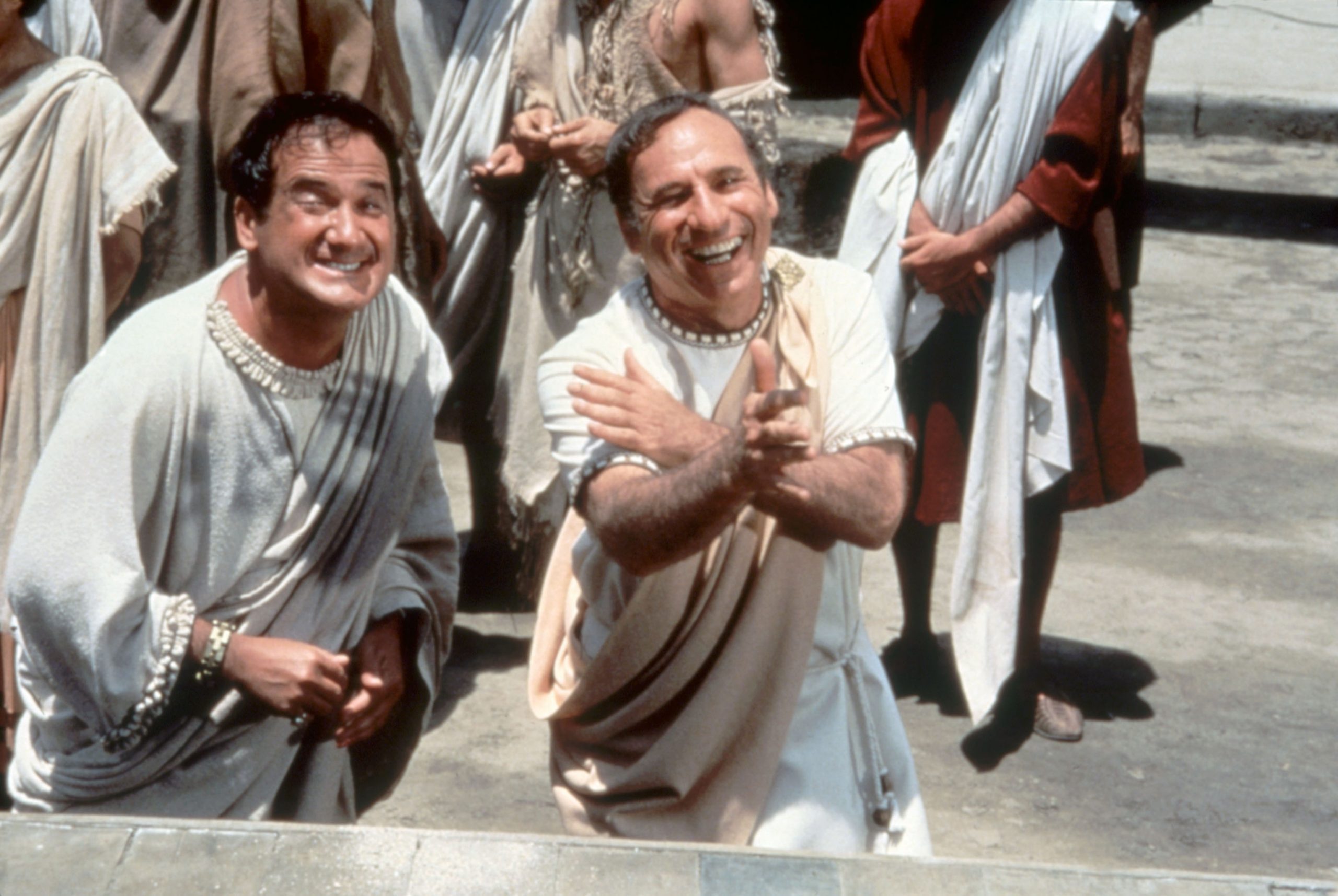 About half of Ron Carey's filmography spans before and after joining the cast of Barney Miller. In all that time since his humble, comedic roots, he stuck to what he knew well. Carey made a large-scale nod to his Catholic roots by playing Father Paglia in Have Faith (1989). His nephew claimed that priesthood was sometimes on Carey's mind and the sitcom, which ran for half a season, allowed him to indulge in that.
Ron Carey's fate became better known than the uncertain death scares around Abe Vigoda. Nephew Michael Ciccolini announced that Carey had died of a stroke at a hospital near his home in Los Angeles, California. The date was January 16, 2007 and Ron Carey was 71 years old. He left behind his wife of 38 years Sharon, and his brother James Cicenia. Rest in peace.