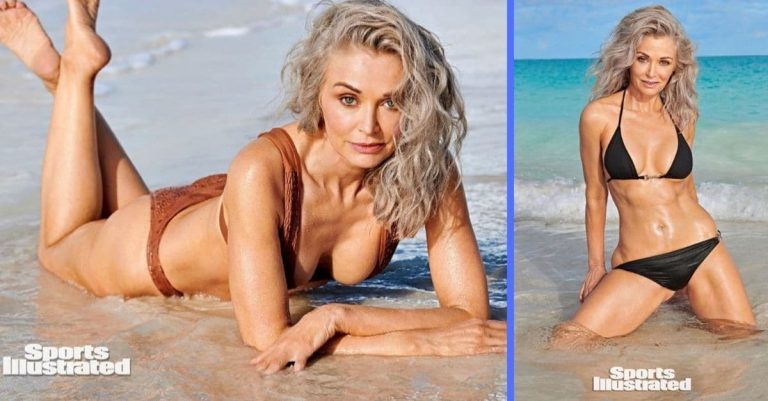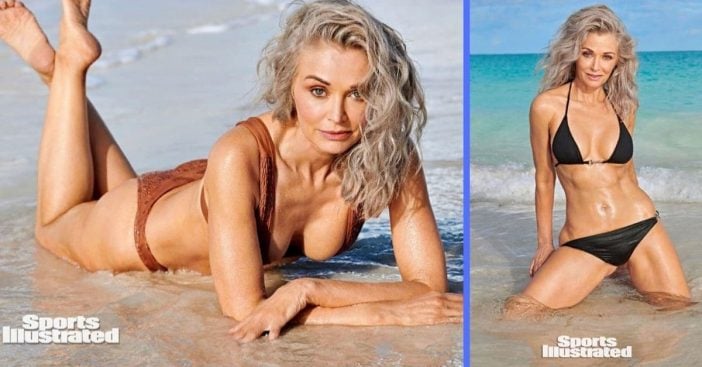 Kathy Jacobs is the perfect example of why you should always chase your dreams, no matter your age. At 56 years old, Jacobs is a Sports Illustrated Swimsuit model, proving that age is just a number and that you should never stop pursuing your dreams! Jacobs is a new winner of the third annual SI Swim Search open casting call and will be making her rookie debut in the 2021 issue.
She recently spoke to Fox News about being an inspiration to other women in addition to the fan mail she receives from men. "I think it's super important," she says, "There are so many women my age who don't rock a bikini because they feel that they don't have the perfect bikini body to do it… Everybody should be able to feel sexy and own their sexiness, no matter what age they are."
Kathy Jacobs is becoming an inspiration to many women, old and young
https://www.instagram.com/p/CCqsQZWFe-K/?utm_source=ig_embed
Not only do women her age admire her, but young girls as well. "I couldn't be happier that all those young girls love me. I just couldn't be freaking more thrilled if I tried," she admits. "I'm filled to the brim with happiness… Most importantly, I get girls telling me, "Oh my gosh, you've inspired my mom." The young girls reach out to me just to say I've inspired their mom. And then they all say, "I want to be like you at 50." And I'm like, "Honey, you're going to be better than me. Trust me. You're going to be great."
RELATED: Dolly Parton Hopes To Celebrate Her 75th Birthday By Posing For A Playboy Cover
"… You know, none of that would have been possible if Sports Illustrated hadn't had been so forward-thinking. They're the ones that gave me a chance. And I just think it hit a nerve with people because they're ready to see a change in the world. They want to be part of the change in the world. And I think it just showed the world that we need to open the doors to more types of beauty because, they, there's not one type of beauty."
Even older men are loving her, but not for the reason you'd think
https://www.instagram.com/p/CD1uNAaFajJ/?utm_source=ig_embed
When it comes to the fanmail she gets, let's just say, it definitely gives her a confidence boost on days she needs it! "*Laughs* We're not going to talk about the messages I get from the guys. *laughs* But in all seriousness, I do get a lot of men who are over 50 thanking me," she reveals. "A lot of men say to me, "Thank you for doing this because my wife is beautiful and she's your age. I've always known that. And this is validating that women at your age are beautiful, including my wife." I get that a lot actually, which I think is super sweet."
She also mentions her husband and how he apparently "gloats" that he has a SI Swimsuit model for a wife. "*Laughs* Nobody gloats more than my husband. It's like, borderline embarrassing. I mean, I've never seen anything like it. He is just in hog heaven. He's gloating 24/7. He's very impressed. He should just be my publicist at this point *laughs*."
https://www.instagram.com/p/CDJlHuAFduy/?utm_source=ig_embed
It definitely sounds like Kathy Jacobs is pushing for the representation of women 55 and older, and it's working!