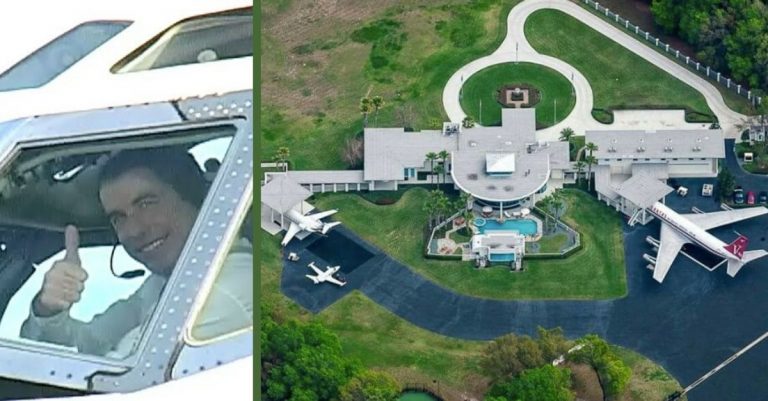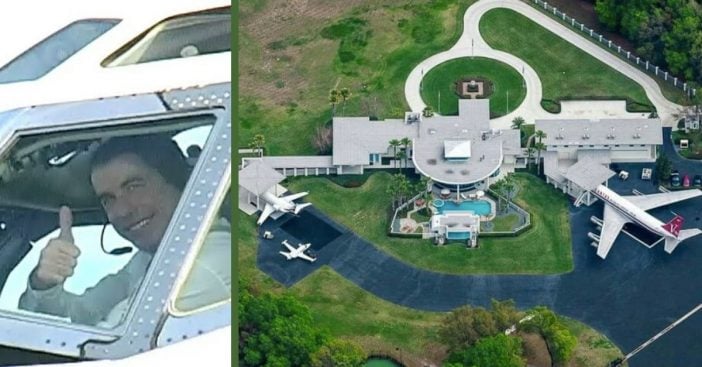 While John Travolta is an exceptionally gifted actor, he also is certified to fly numerous aircraft. He is a private pilot and also owns four aircraft of his own! In 2007, Travolta was also inducted into the Living Legends of Aviation and also acts as the award show's official ambassador. It shows how much effort and passion Travolta puts into his aviation community.
Not only that, but a photo has surfaced of his house that has a built-in functioning airport. From sky-view, it's pretty impressive! The photo surfaced on Reddit and showcases his house, gorgeous pool, and where his aircraft is located.
Check out his built-in functioning airport at his house!
John Travolta's house with inbuilt functioning airport [x-post] from r/Houseporn
The aviation community where Travolta was put up for sale in 2019. As of right now, the property is still for sale for $9,250,000, a drop from the original price of $10.5 million. Realtor Bartow McDonald has nothing but good things to say about the private property.
RELATED: Find Out Which Airport Won "Best In The World" For Five Years In A Row
"This is the place for someone with a passion for aviation who wants to be part of an exciting, vibrant community. This property is also in the heart of thoroughbred horse country. Ocala is the horse capital of the world, and the World Equestrian Center is just a short distance away – perfect for someone in the market for an equestrian estate."
Travolta clearly has a huge passion for it
https://www.facebook.com/JumbolairAviationEstates/photos/p.367487553387541/367487553387541/?type=1&theater
He continues, "Somebody could invest in these assets to generate more income or shut them all down and use the property for their own use. All of the rental income properties are on 30-day leases, so they can be terminated quickly if need be."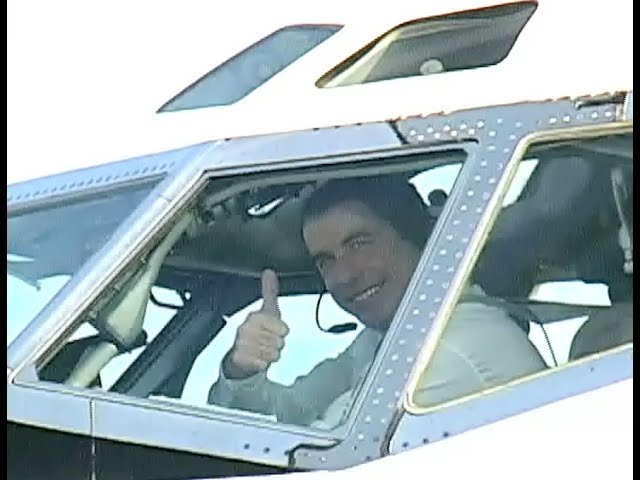 What does Travolta have to say about his love of flying? "Flying is everything. It's the ultimate to have your globe at your beck and call and the runway in your backyard. It's a dream." We have to admit, having a full-blown functioning airport at your own home seems pretty cool!