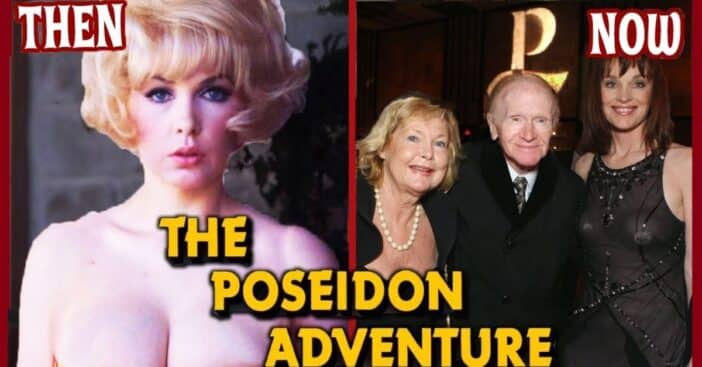 In the early 1970s, the concept of a "disaster" movie was still new: gather a group of celebrities, set up some conflicts, put them through hell, and see who survives. Airport, about a plane threatened with a bomb, kicked it off in 1969 and brought together, among others, Dean Martin, Burt Lancaster, and Jacqueline Bisset. Three years later, producer Irwin Allen did them one better with The Poseidon Adventure, taking place on a cruise ship that is capsized by a tidal wave with the remaining passengers — including Gene Hackman, Shelley Winters, and Ernest Borgnine — having to climb deck by deck to get to the bottom of the ship before it sinks. And the people of Gilligan's Island thought they had it tough!
This year The Poseidon Adventure is celebrating its 50th anniversary, and what follows is a look at the careers of that film's roster of stars.
Gene Hackman (Reverend Frank Scott)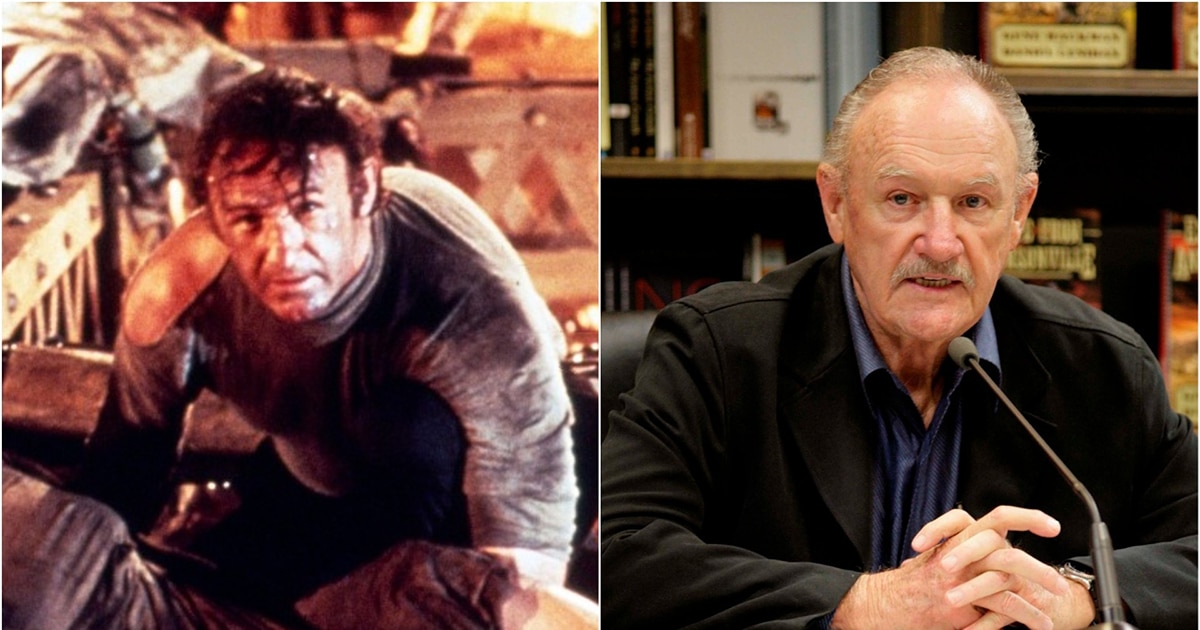 So, what do you do after you win the Best Actor Academy Award for playing New York cop Popeye Doyle in The French Connection? You take a huge paycheck, become a hip, modern reverend who believes "God helps those who help themselves," and board the S.S. Poseidon. Should've stayed in the city.
Born January 30, 1930, the soon-to-be 92-year-old Gene Hackman joined the Marines at 16, having lied about his age to do so. Discharged in 1951, he moved to New York and worked a number of jobs before deciding to study journalism and television production at the University of Illinois under the G.I. Bill. That didn't last long and he made the move to California in 1956 to begin pursuing acting as a vocation. It wasn't easy and there were lots of frustrations, which seemed to only fuel him to push on. As he told Vanity Fair, "I think if you're really interested in acting, there is a part of you that relishes the struggle. It's a narcotic in the way that you are trained to do this work and nobody will let you do it, so you're a little bit nuts. You lie to people, you cheat, you do whatever it takes to get an audition, get a job."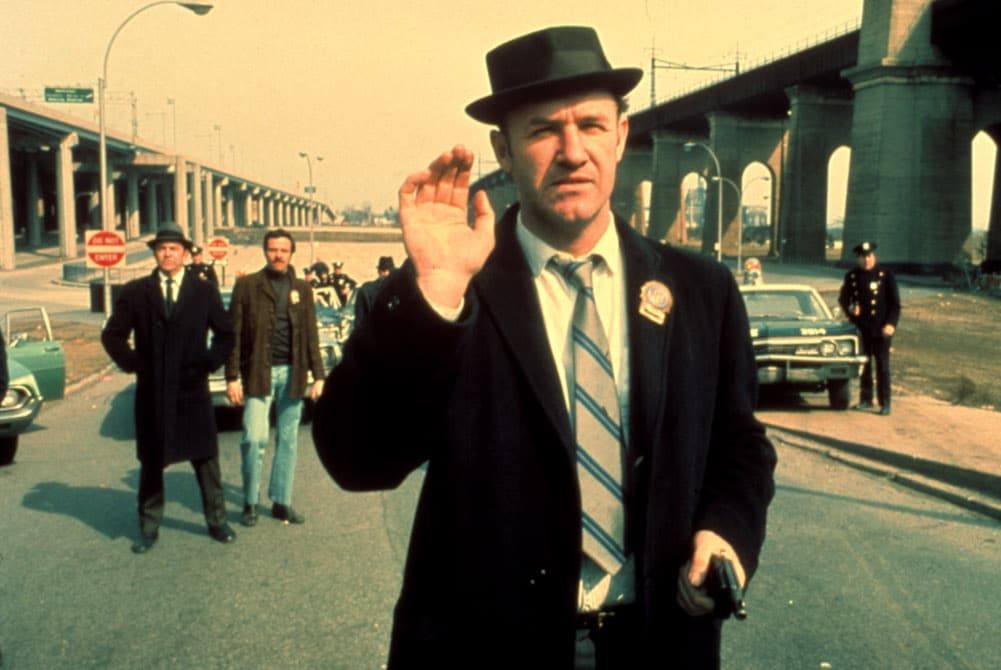 His early credits include guest-starring on television, performing Off-Broadway, and small film roles in Lilith (1964) and Hawaii (1966), but he really caught people's attention as Buck Barrow in Bonnie and Clyde (1967), which earned him an Academy Award nomination for Best Supporting Actor. Despite starring in 1969's Downhill Racer and Marooned, Hackman was actually considering taking on the role of Mike Brady on the new sitcom The Brady Bunch but was talked out of it by his agent who thought he should stick to the big screen. Good thing, too, because The French Connection was right around the corner, followed by Bite the Bullet (1975) a reprise of Popeye Doyle in French Connection II (1975), and his turn as the Man of Steel's arch-enemy, Lex Luthor, in Superman: The Movie (1978).
From there he would move, decade to decade, to mostly acclaimed roles in films like Mississippi Burning (1988), Clint Eastwood's Unforgiven (1992), for which he won the Oscar for Best Supporting Actor; Crimson Tide (1995), Enemy of the State (1998), and Welcome to Mooseport (2004), which was his final acting performance. Considering himself retired from performing, he co-wrote the historical novels Wake of the Perdidio Star (1999), Justice for None (2004), Escape from Andersonville (2008), and, on his own, Payback at Morning Peak (2011) and Pursuit (2013).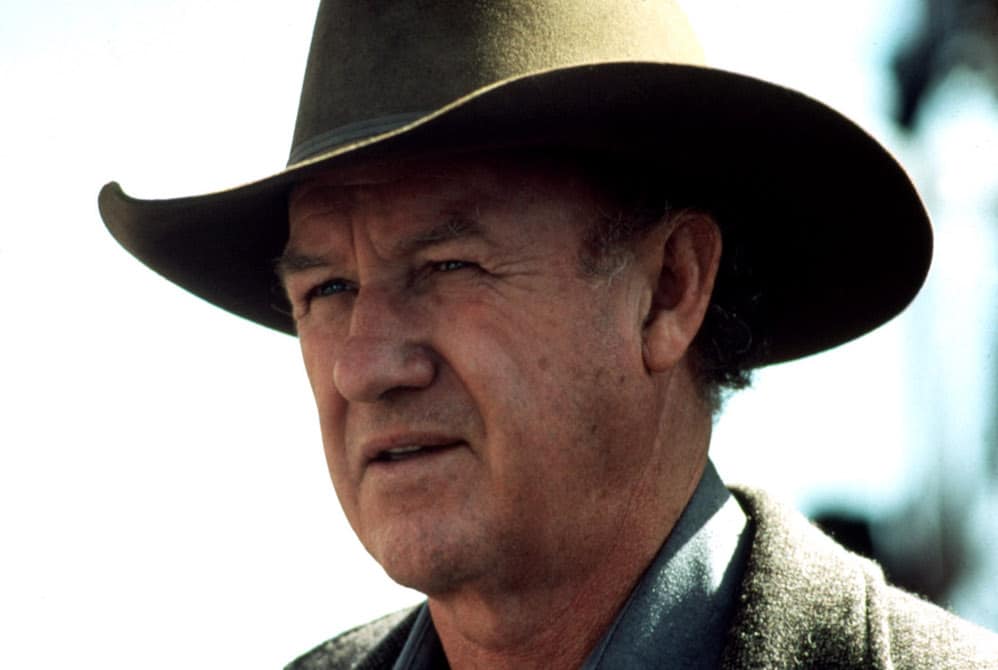 In his private life, Hackman was married to Faye Maltese from 1956 until their divorce in 1986 and has been married to Betsy Arakawa since 1991. From his first marriage, he has three children: Christopher Allen, Elizabeth Jean, and Leslie Anne Hackman.
Ernest Borgnine (Detective Lieutenant Mike Rogo)
Detective Lieutenant Mike Rogo is aboard the Poseidon along with his wife, a former prostitute, in the hopes of saving his marriage before their world is quite literally turned upside down. Playing him is Ernest Borgnine, an actor whose 60-plus year career stands as proof that he had zero problem shifting from one medium to another, going where the work was.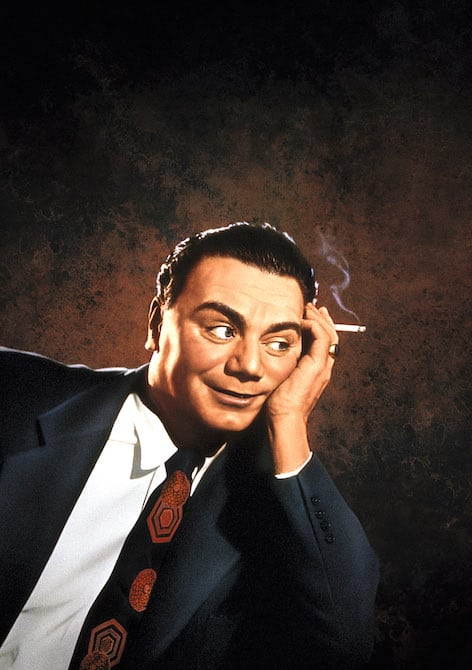 Born Ermes Effront Borgnino on January 24, 1917, in Hamden, Connecticut, he served two stints in the United States Navy, first from 1935 to 1941, but then he re-enlisted following Japan's attack on Pearl Harbor. After his second honorable discharge in 1945, and looking back at those days, he noted to the British Film Institute, "After World War II, we wanted no more part of war. I didn't even want to be a Boy Scout. I went home and said that I was through with the Navy and so now, what do we do? So I went home to mother, and after a few weeks of patting me on the back and 'You did good,' and everything else, one day she said, 'Well?' like mothers do. Which meant, 'All right, you gonna get a job or what?' Then she said, 'You always like getting in front of people and making a fool of yourself, why don't you give it a try?' I was sitting at the kitchen table and I saw this light. No kidding. It sounds crazy. And 10 years later, I had Grace Kelly handing me an Academy Award."
He got his start in theater and, in 1949, made his Broadway debut in the play Harvey. An episode of Captain Video and His Video Rangers 1951 launched him as a character actor as did appearances on a wide variety of anthology series. In 1955 he starred in the movie Marty, based on the TV play of the same name, for which he earned that aforementioned Academy Award.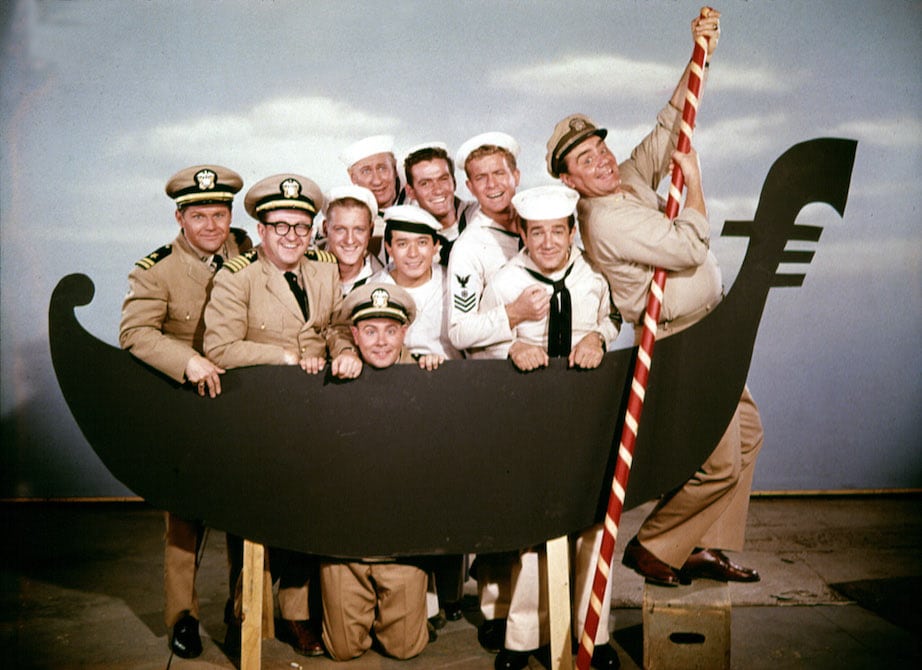 Many films followed, but audiences really got to know him when he took the role of Quinton McHale, which he played in a single one-hour drama titled Seven Against the Sea as part of the anthology series Alcoa Premiere, and which spawned a half-hour military comedy series called McHale's Navy that ran from 1962 to 1966 that also inspired a pair of feature films: McHale's Navy (1964) and McHale's Navy Joins the Air Force (1965).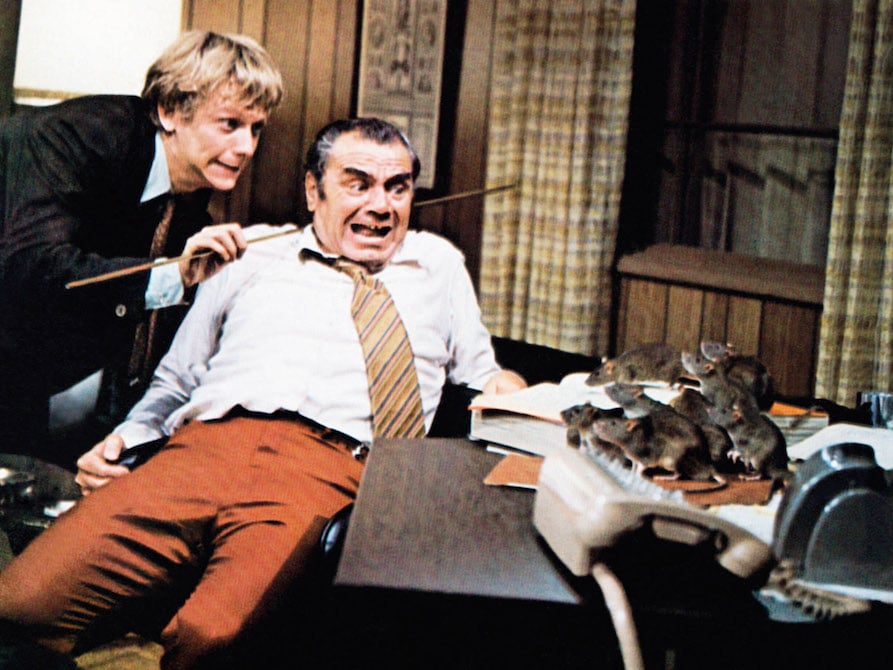 Prior to The Poseidon Adventure, he starred in the horror cult classic Willard (1971), which saw him attacked by an army of trained rats; and after he appeared in nearly 100 films, the last being The Man Who Shook the Hand of Vincente Fernandez (2012). Besides many TV movies and more episodic appearances, he starred in the first three seasons of Airwolf, 43 episodes of The Single Guy, and voiced Mermaid Man in 17 episodes of SpongeBob SquarePants. His final small-screen appearance was in the 2011 film Love's Christmas Journey.
Borgnine, who died July 8, 2012, at the age of 95, was married five times and has four children.
Red Buttons (James Martin)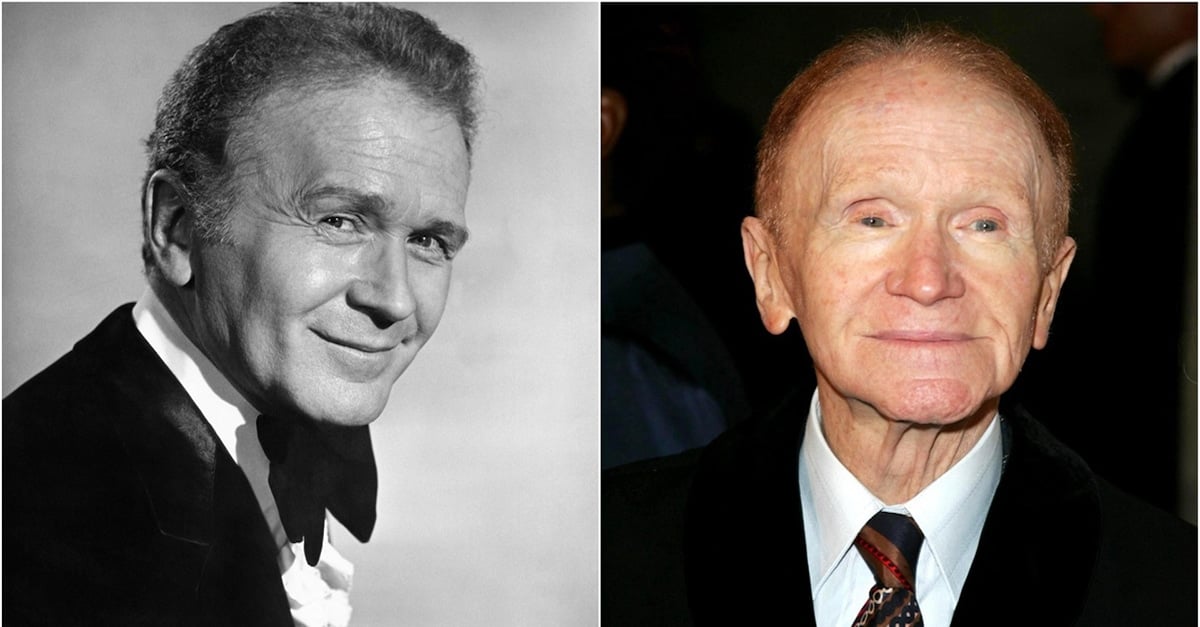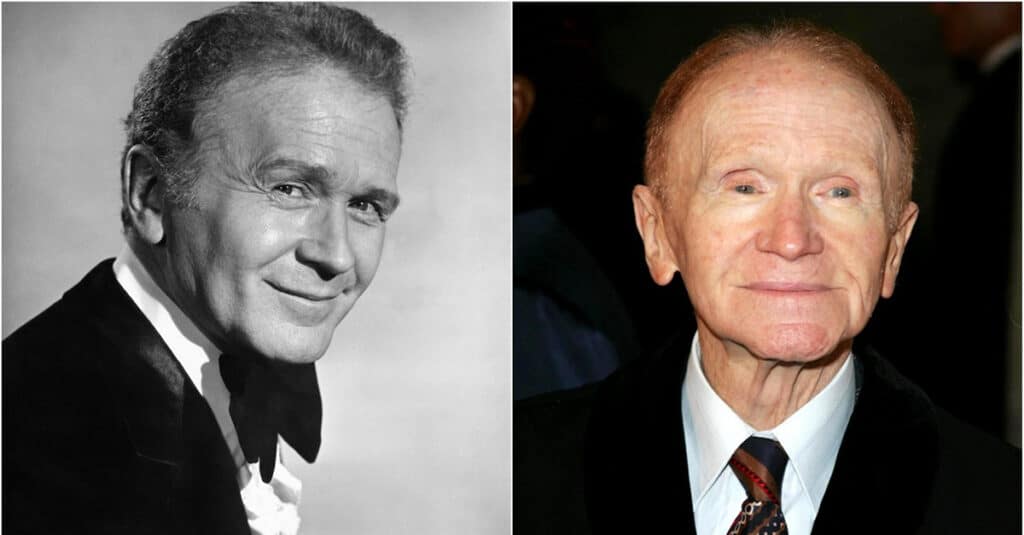 One of the most unassuming passengers on the ship is haberdasher James Martin, described as being a love-shy and health-conscious bachelor. He's played by comedian Red Buttons, born Aaron Chwatt on February 5, 1919, in New York City. At 16 he began performing a comedy act on the Borscht Belt, doing the same with Minsky's Burlesque in 1939. Two years later he was on Broadway performing in The Admiral Has a Wife, but the show never debuted given it was a farce about Pearl Harbor that was scheduled to premiere on December 8, 1941. A day earlier the Japanese attacked Pearl Harbor for real, deeming the show in poor taste.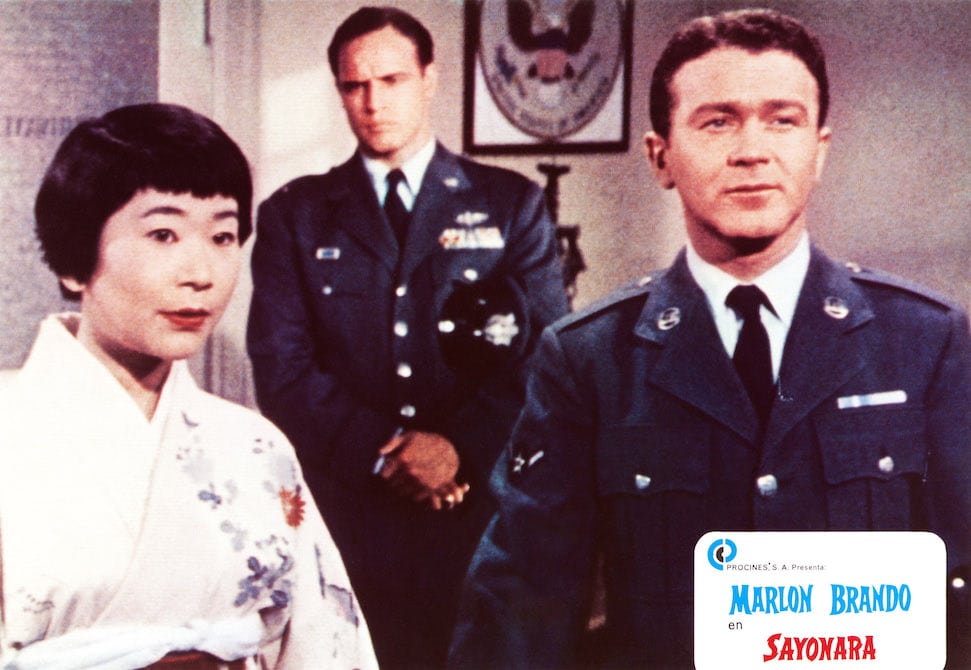 Drafted by the Air Force in 1943, he began a part of a group that entertained the troops within the European Theater. Following the war, it was back to Broadway and then his self-titled CBS TV show that ran for three seasons beginning in 1952. In 1957 he co-starred with Marlon Brando in the drama Sayonara, for which he won the Academy Award for Best Supporting Actor.
Over the years he shifted back and forth between comedy and drama in films and on TV but always continued his standup routines. His last film role was co-starring with Betty White in The Story of Us (1999). Buttons married three times and has two children. He died from complications of cardiovascular disease on July 13, 2006. He was 87.
Carol Lynley (Nonnie Parry)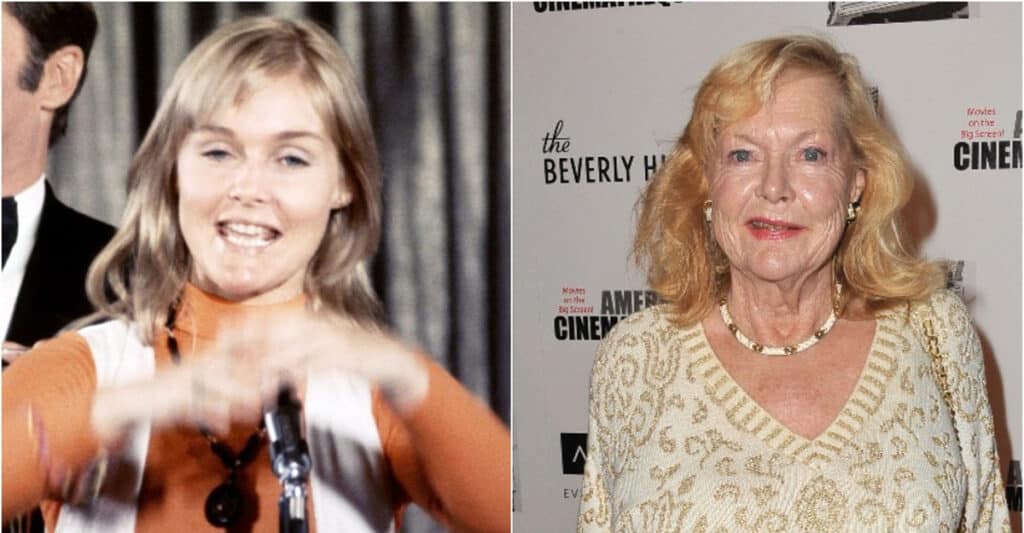 Even before the ship is hit by that infernal tidal wave, singer Nonnie Parry is a nervous wreck about singing on New Year's Eve, but she does a wonderful job with "The Morning After" (her singing voice was dubbed by studio singer Renee Armand). Playing Nonnie is actress Carol Lynley, born Carole Ann Jones on February 13, 1942, in New York City. At age 14 she made her local TV debut as a child model and shortly thereafter began appearing on different television shows, mostly anthologies. She caught national attention as a model for Clairol and Pepsodent advertisements and in 1955 was on Broadway in Anniversary Waltz followed by The Potting Shed in 1957.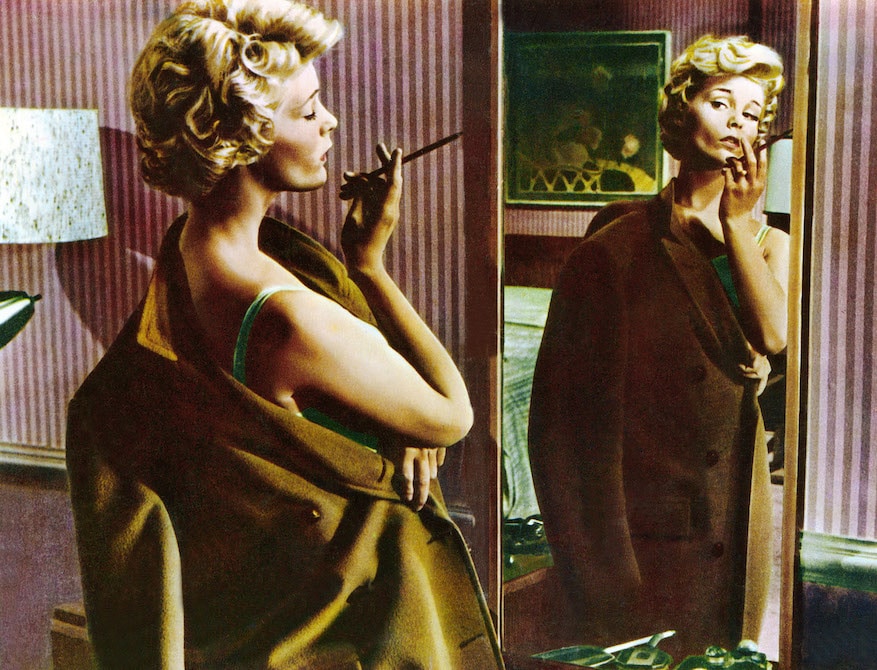 The following year she made her movie debut in Disney's The Light in the Forest and received acclaim for her performance in Blue Denim (1960). In the 1960s her biggest hits included Return to Peyton Place (1961), Under the Yum Yum Tree (1961) and Bunny Lake is Missing (1965), and portraying Jean Harlow in the biopic Harlow (1965).
In the year prior to The Poseidon Adventure, she co-starred with Darren McGavin in the vampire TV movie The Night Stalker. Following her ocean excursion, she only appeared in 13 more films and made eight more TV appearances. The lack of casting was confusing to her, as she admitted to the San Francisco Chronicle in 2000: "I don't mean to sound conceited, but I am a very talented actress, and I have my head screwed on right. I'm not going to drug clinics, I look good and I've got all my marbles. So I really believe I'll be back."
Lynley was married once from 1960 to 1964 and has one child. She died of a heart attack at age 77 on September 3, 2019.
Roddy McDowall (Acres)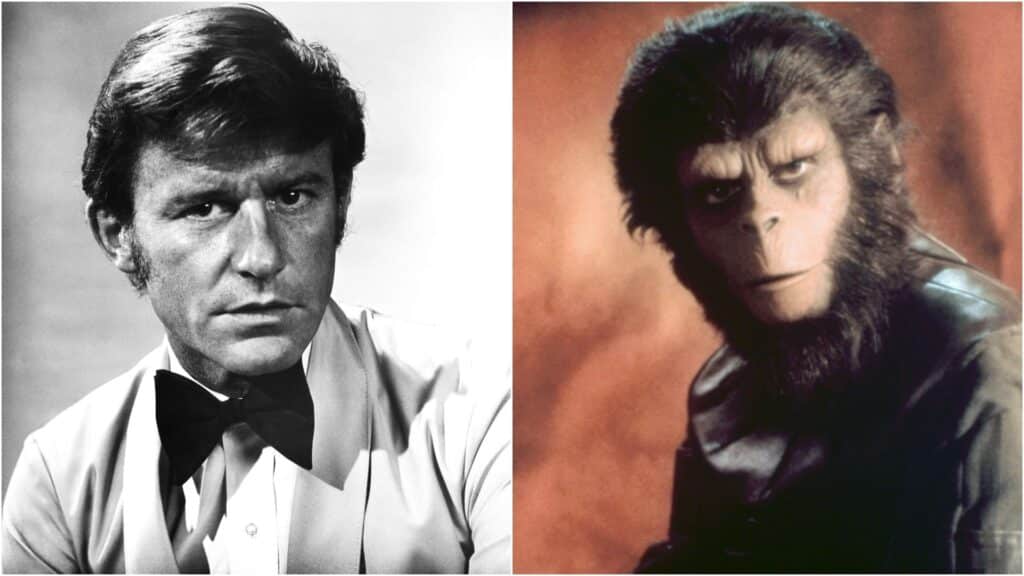 Acres is the affable British waiter serving aboard the Poseidon who is one of the initial survivors of the ship turning upside down. Roddy McDowall, who plays him, was born September 17, 1928, in England and got his start as a child actor, first in films from his homeland and then in the U.S. Early projects include How Green Was My Valley (1941), Son of Fury: The Story of Benjamin Blake (1942), My Friend Flicka (1942), co-starred with Elizabeth Taylor in Lassie Come Home (1943) and continued from there.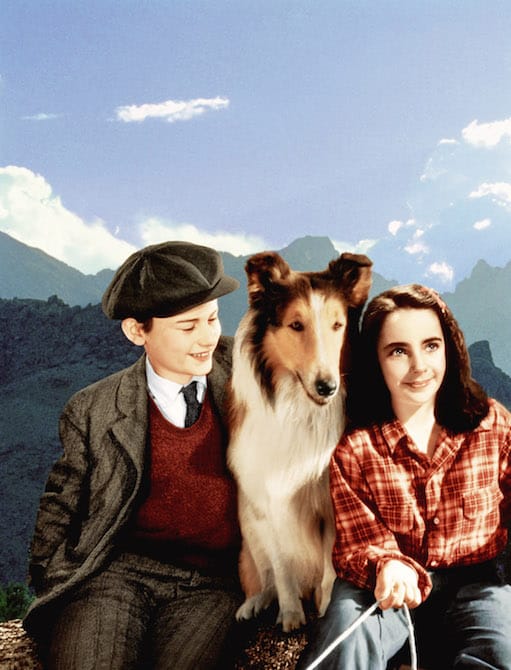 In the 1950s, McDowall moved to New York so that he could star in a wide variety of anthology TV series and on the Broadway stage, honing his craft and proving to everyone that he was much more than a child actor. All of that continued throughout the 1960s, though in a sense his career took an unexpected turn in 1968 when he played an intelligent ape named Cornelius in the Charlton Heston sci-fi film Planet of the Apes.
Although McDowall missed out on the 1970 sequel Beneath the Planet of the Apes, he reprised the role of Cornelius in 1971's Escape from the Planet of the Apes, then played Caesar, the son of Cornelius and chimp Zira (Kim Hunter) in 1972's Conquest of the Planet of the Apes and 1973's Battle for the Planet of the Apes. Embracing it even further, he portrayed the chimpanzee Galen in the 1974 Planet of the Apes television series.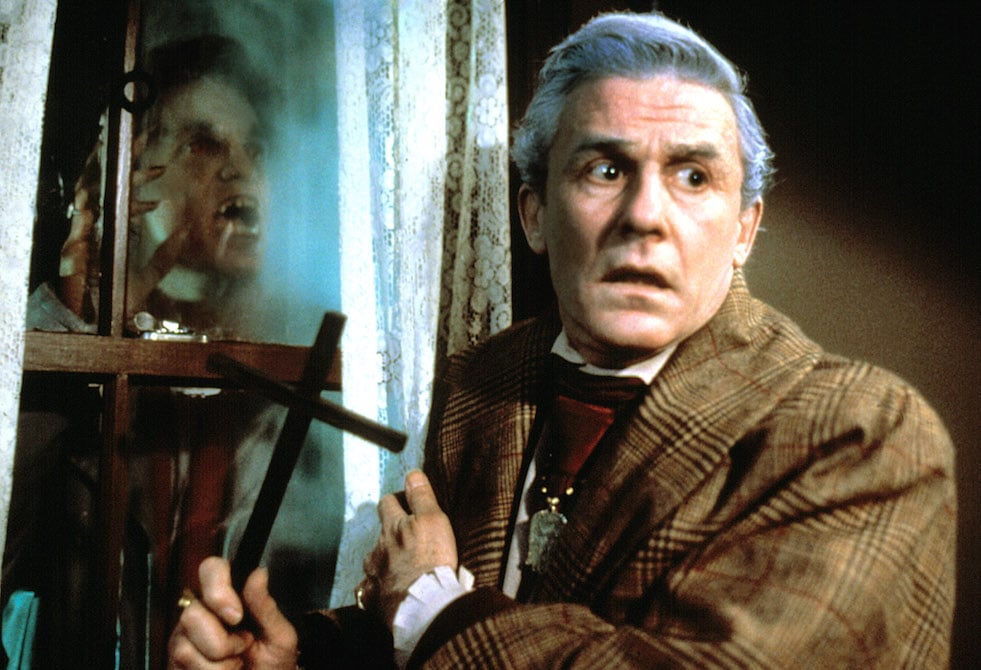 Besides appearing in many shows and feature films (including 1985's vampire horror comedy Fright Night), he starred in the series The Fantastic Journey (1977) and Tales of the Gold Monkey a decade later. His last film was Something to Believe In and his last TV performance (voicing a character) was in Superman: The Animated Series, and he served as host/narrator of the 30th anniversary documentary Behind the Planet of the Apes (all in 1998).
Shockingly, while he was happily promoting Behind the Planet of the Apes, he was actually dying of cancer, passing away October 3, 1998, at the age of 70.
Stella Stevens (Linda Rogo)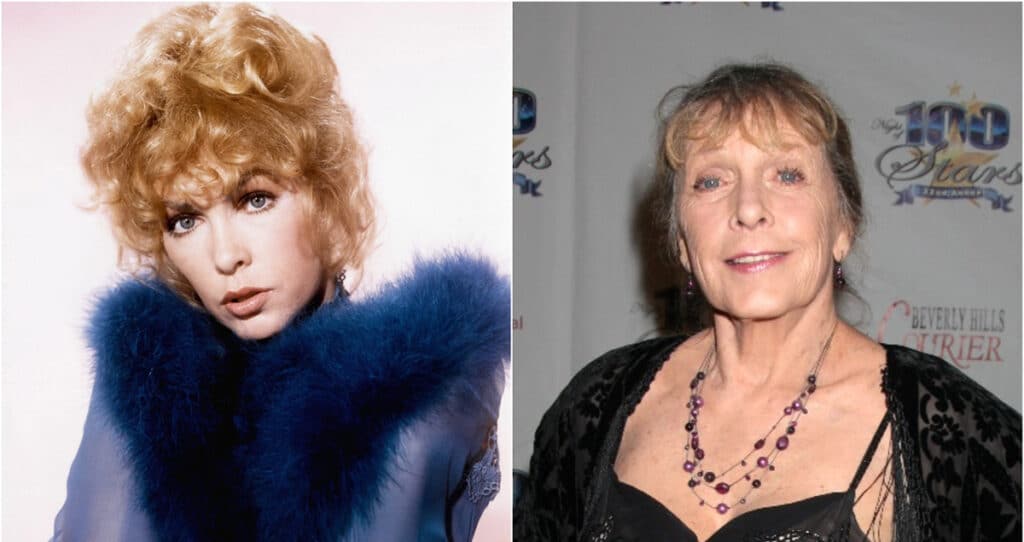 Former prostitute Linda Rogo doesn't exactly have it easy. For starters, her cop husband is extremely jealous and constantly on the lookout for her flirtations with other men. For another — you know, the whole boat thing! Bringing Linda to life is actress Stella Stevens, born Estelle Eggleston on October 1, 1938, in Yazoo City, Mississippi. Her interest in acting and modeling was sparked when she attended Memphis State College and her performance in a production of Bus Stop caught the attention of a local critic.
She scored a small role in the Bing Crosby musical Say One for Me (1959), signing a four-year contract with Paramount Pictures shortly thereafter. Among her movies were Elvis Presley's Girls! Girls! Girls! (1962), Jerry Lewis's The Nutty Professor (1963), The Courtship of Eddie's Father (1963, before becoming the Bill Bixby television series several years later), Dean Martin's Matt Helm spy spoof The Silencers (1966), and Sam Peckinpah's The Ballad of Cable Hogue (1970).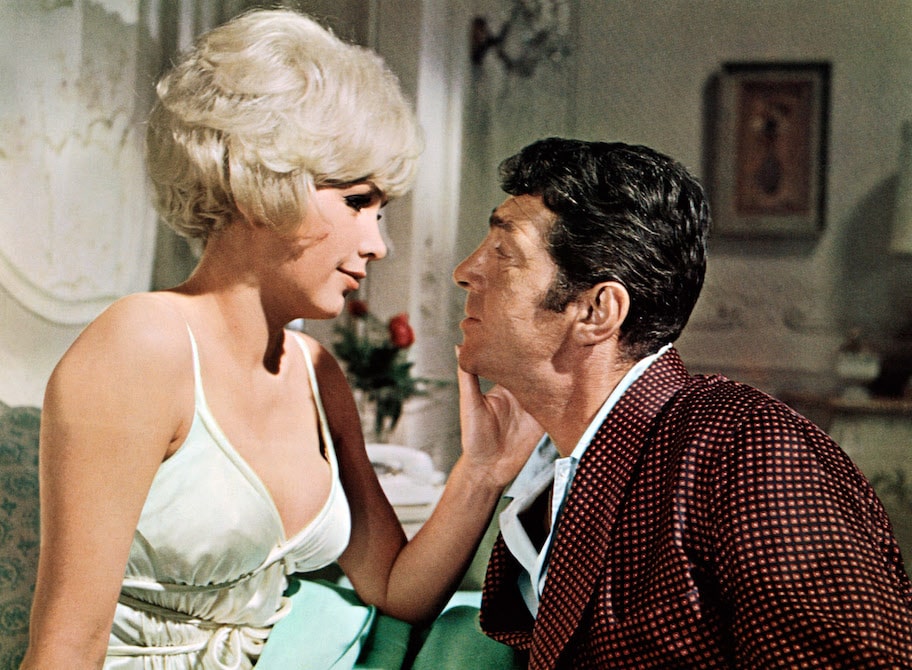 After The Poseidon Adventure she appeared in three dozen more movies, the last being 2010's Megaconda; while much of her time was spent in TV movies, miniseries, and guest star appearances. In terms of the latter, her last role was on 2006's Twenty Good Years, and she did spend three years from 1996 to 1999 on the daytime soap opera General Hospital.
Currently 83, she was married to Noble Herman Stephens from 1954 to 1957 and Bob Kulick from 1983 to 2020. Her son is actor Andrew Stevens.
Shelley Winters (Belle Rosen)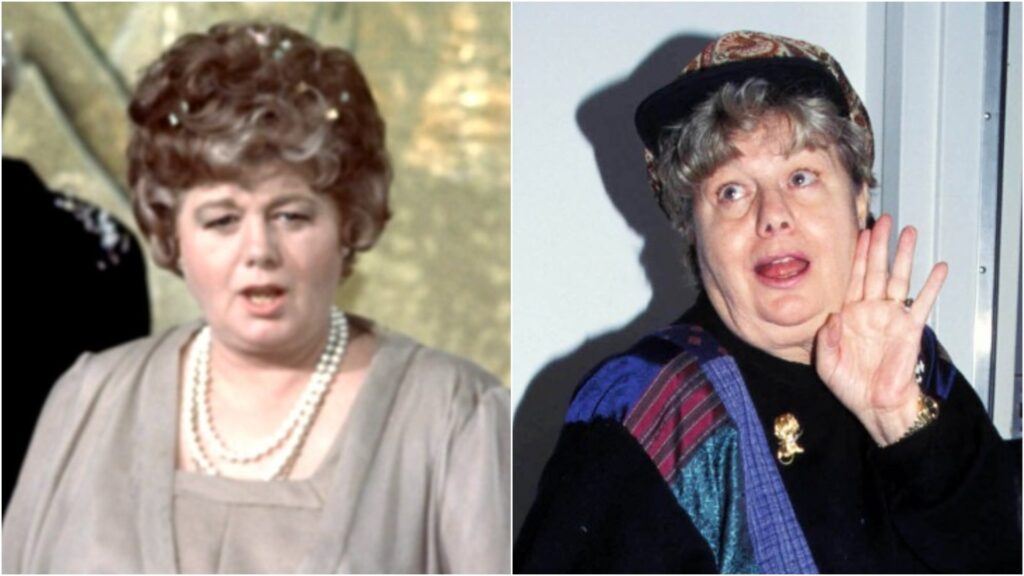 Belle Rosen is one-half of a retired couple who is en route to Israel in order to meet their 2-year-old grandson for the very first time. Shirley Schrift — better known as Shelley Winters — was born August 18, 1920, in St. Louis, Missouri, and made her professional acting debut on Broadway in a 1941 production of The Night Before Christmas and then a small part in Rosalinda. Where she really caught the attention of people was in the production of Oklahoma! as Ado Annie. Getting a contract from Columbia Pictures, she moved to Los Angeles and began appearing in a great many films throughout the 1940s. In the latter part of that decade, she actually shared an apartment with Marilyn Monroe.
She was nominated for a Best Actress Academy Award for her performance in A Place in the Sun (1951). Winters would actually win an Academy Award, as Best Supporting Actress, for the 1959 adaptation of The Diary of Anne Frank. She won again in the same category for 1965's A Patch of Blue. Her career just went on from there, effortlessly doing Broadway, movies, and TV shows with some roles being larger than others, but always standing out from the crowd.
Her final film role was as Professor Summers in La bomba (1999), her last performance on Broadway in 1978's The Effect of Gamma Rays on Man-in-the-Moon Marigolds, then a 1983 summer stock production of 84 Charing Cross Road, and, on television, 10 episodes of Roseanne as Nana Mary between 1991 and 1996.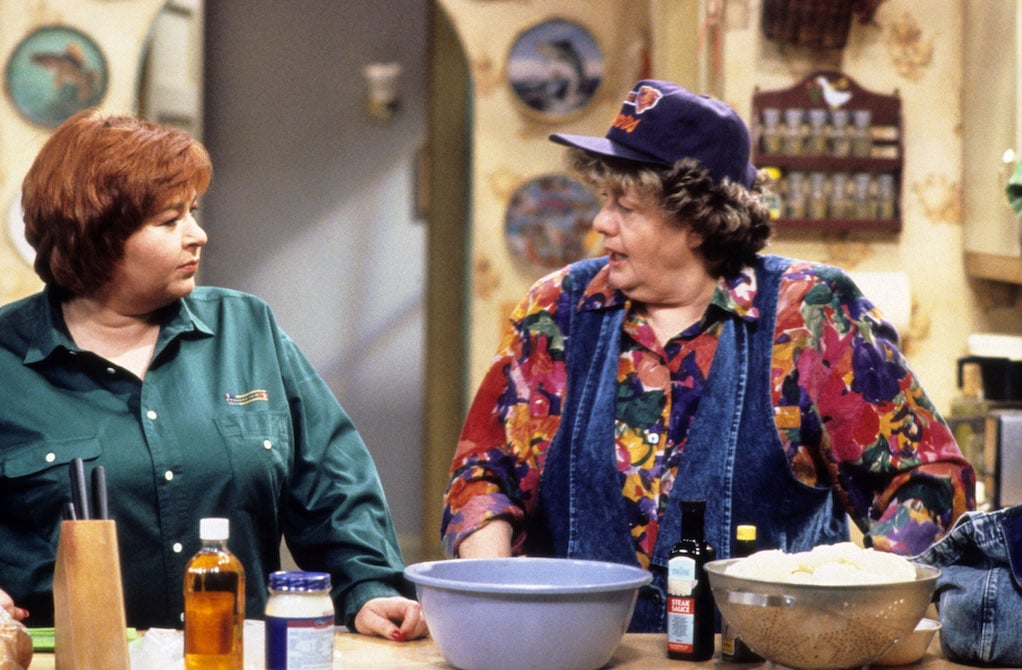 Shelley Winters died at the age of 85 on January 14, 2006. She was married four times and has one child. For her Poseidon Adventure role of Belle Rosen, she won the Golden Globe in the category of Best Supporting Actress.
Jack Albertson (Manny Rosen)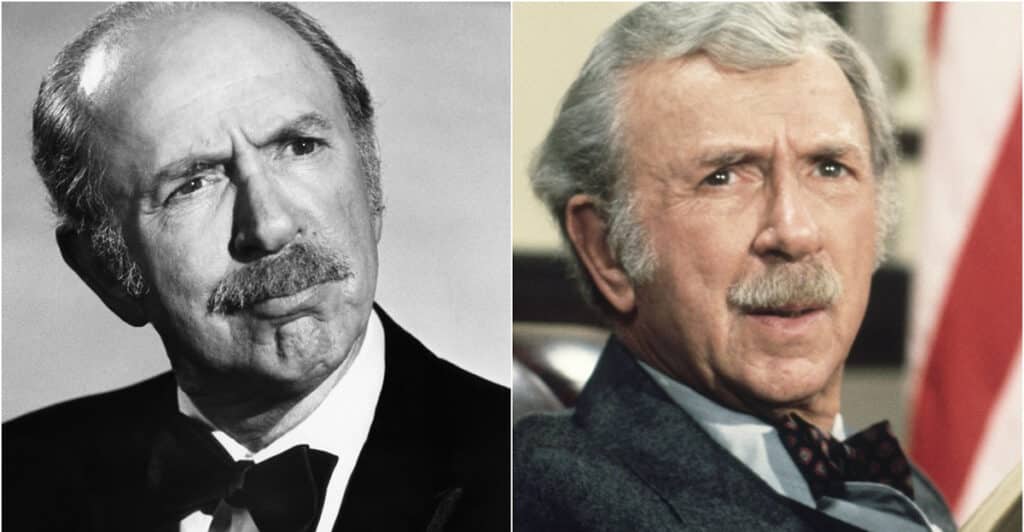 Joining Belle on the Poseidon to see their grandson for the first time is husband Manny Rosen, played by actor Jack Albertson. Now you may recognize him as that mooch Grandpa Joe from Willy Wonka and the Chocolate Factory, but there's actually a lot more to the actor's career. He was born Harold Albertson on June 16, 1907, in Malden, Massachusetts. A high school dropout, he worked a number of odd jobs, including hustling at a pool hall to make a few bucks and actually learned some tap dance routines from other hustlers there. This led to him putting on shows, where he started making more money. Then he started singing with a group called The Golden Rule Four, who quite colorfully tended to practice under a railroad bridge.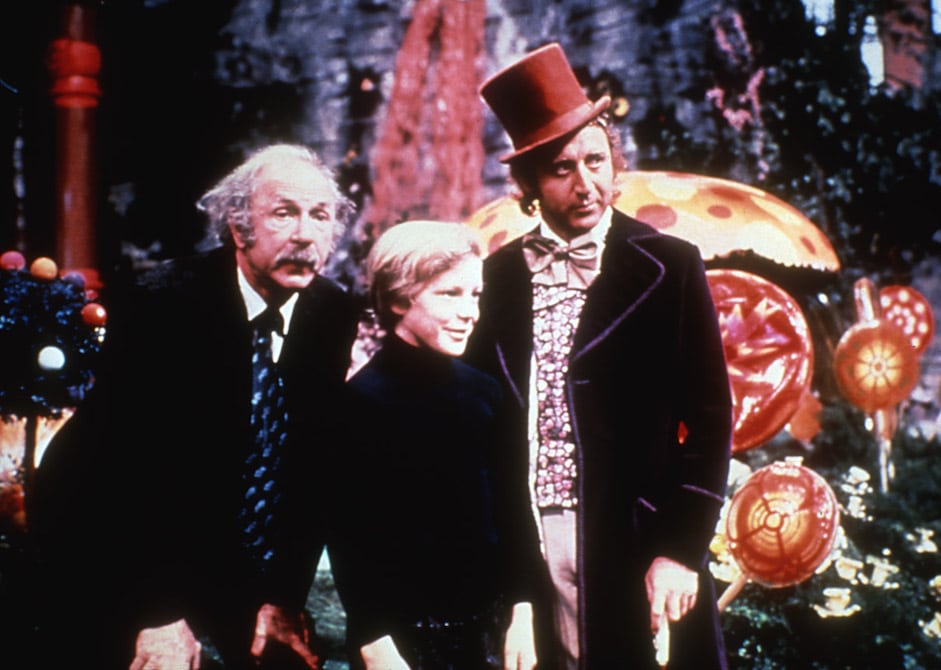 He traveled with vaudeville performers, danced with burlesque shows, and ended up having a very successful career on Broadway. Appearing in more than 30 films, he won the Academy Award for Best Supporting Actor in The Subject Was Roses (1968). All kidding aside, he is probably best known as Grandpa Joe in Willy Wonka and the Chocolate Factory (1971).
From 1974 to 1978 he played Ed Brown, also known as "The Man," in the hit Freddie Prinze sitcom Chico and the Man, winning an Emmy Award for his portrayal. His final TV show was as Senator Joe Kelley in 1978's Grandpa Goes to Washington. His final feature was Dead & Buried (1981) and his last TV movie was My Body, My Child (1982). He died on November 25, 1981, at age 74, having been married only once (in 1952 to June Wallace Thomson) and fathered one child.
Pamela Sue Martin (Susan Shelby)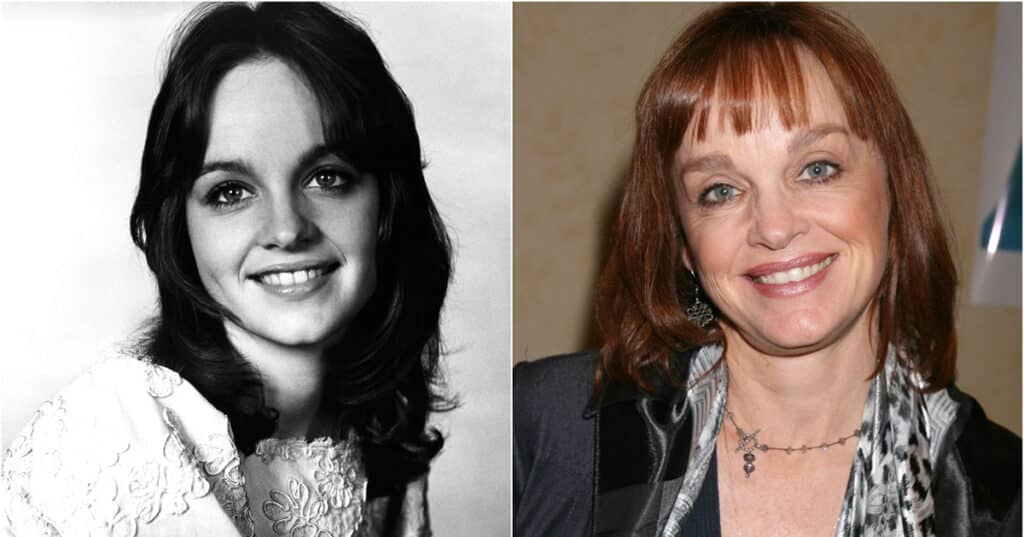 Susan Shelby, along with her brother, Robin, is aboard Poseidon to meet up with their parents who are vacationing in Greece. Additionally, she develops a crush on Reverend Scott. Pamela Sue Martin, born January 5, 1953, in Westport Connecticut, is the actress who brings her to life. Following The Poseidon Adventure, Martin appeared in such films as Buster and Billie (1974), The Lady in Red (1979), Torchlight (1985), Soupernatural (2010), and McTaggart's Fortune (2014).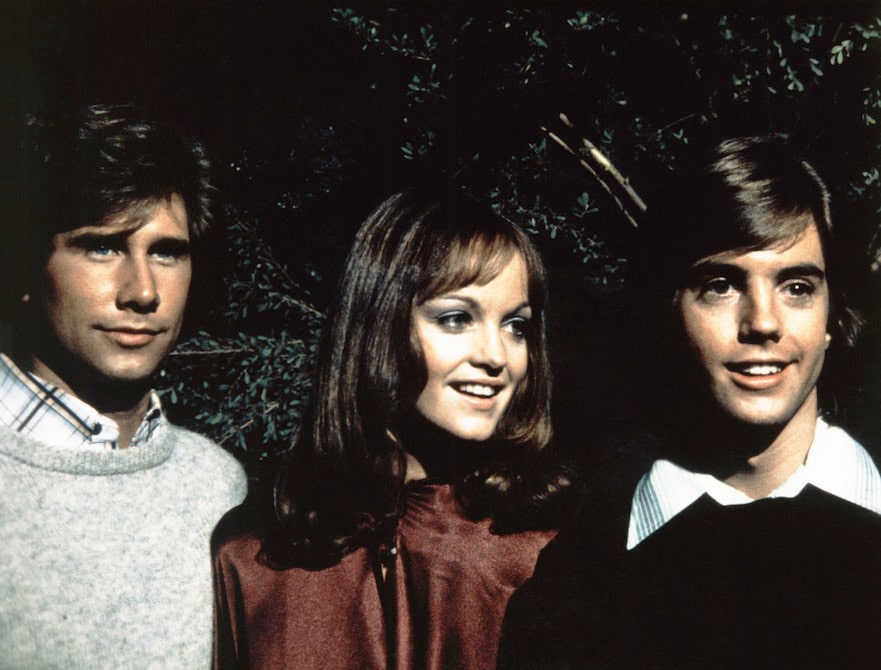 Although she made some TV movies in the early '70s, Martin is best known for her role as teenage sleuth Nancy Drew as part of The Hardy Boys/Nancy Drew Mysteries, which aired on ABC from 1977 to 1978. From 1981 to 1984 she portrayed Fallon Carrington Colby on the primetime soap Dynasty. Most recently she starred in the TV movie My Christmas Prince and portrayed Harriet Grosset in the CW's 2019 pilot for the new Nancy Drew.
She was married to Jorge Brusch from 1979 to 1980, Manuel Rojas from 1982 to 1987, and Bruce Allen from 1990 to 1998. Martin has one child.
Arthur O'Connell (Chaplain John)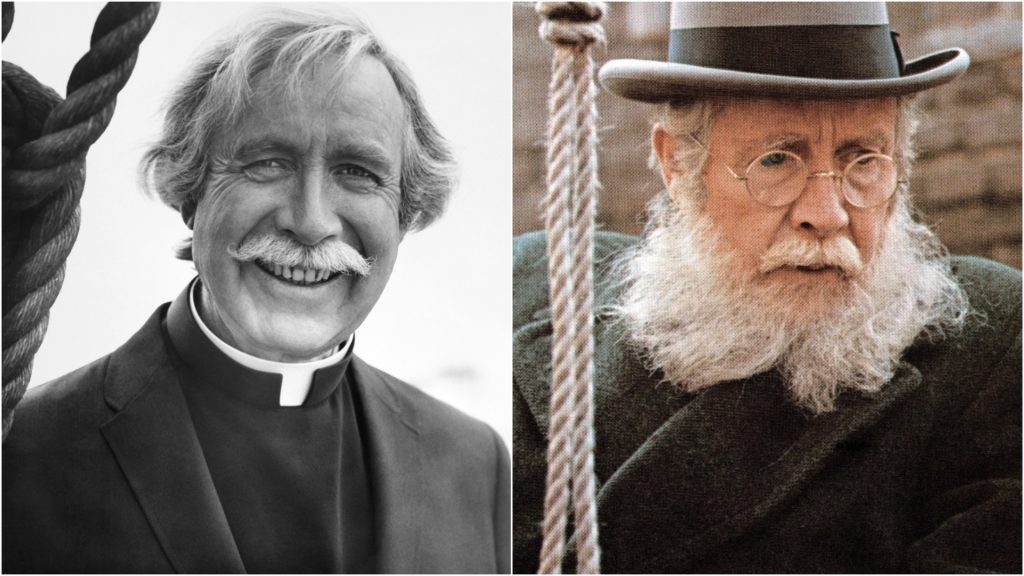 Not quite agreeing with Reverend Scott and his philosophy regarding God is Chaplain John, who, once disaster happens, tries leading some of the survivors quite literally in a different direction from him. He's brought to life by Arthur O'Connell, born March 29, 1908, in New York City. In the mid-1930s he made his stage debut and found himself a part of Orson Welles' Mercury Theatre. As a result, he found himself cast for a small part in Welles' classic Citizen Kane.
On Broadway he starred in Picnic, bringing that part to the film version in 1956, and was nominated for an Oscar. He would ultimately appear in about 50 films between 1939's Murder in Soho and 1975's The Hiding Place. He also starred in the 1967 to 1968 television series The Second Hundred Years and returned frequently to the stage. He was married to Ann Hall Dunlop from 1962 to 1972. He passed away on May 18, 1981, at age 73.
Eric Shea (Robin Shelby)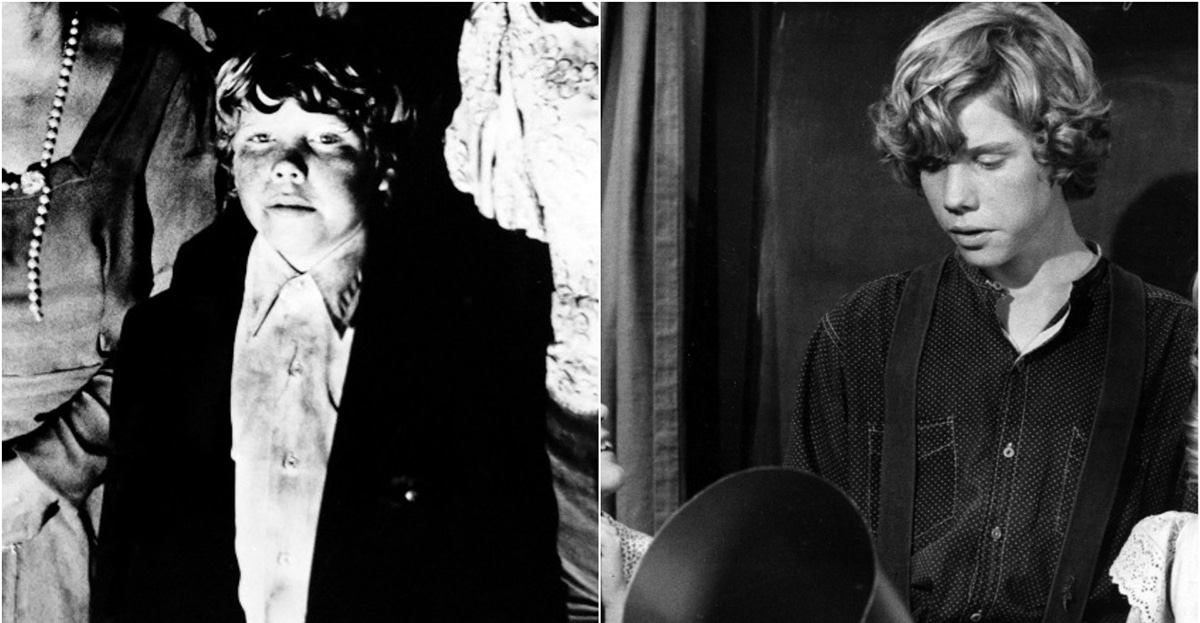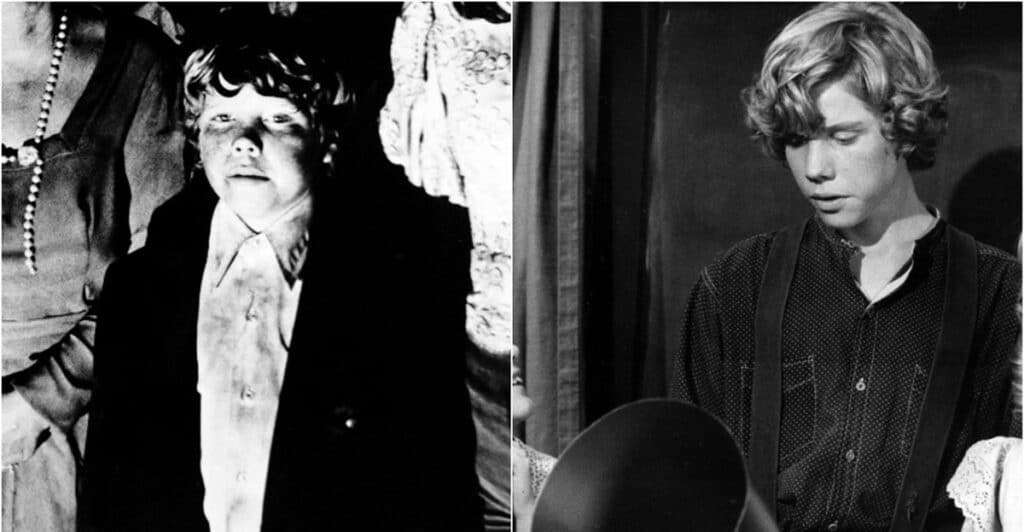 As noted, Robin Shelby and his sister, Susan, are traveling on the cruise ship to meet up with their parents in Greece. Eric Shea, born February 14, 1960, in Los Angeles, made his film debut alongside Lucille Ball and Henry Fonda in the family comedy Yours, Mine and Ours (1968). He followed The Poseidon Adventure with the movies Ace Eli and Rodger of the Skies (1973), The Castaway Cowboy (1974), and Smile (1975). There were also four TV movies, about a dozen TV guest appearances (including Little House on the Prairie), and regular roles on the series Anna and the King (1972) and Mary Hartman, Mary Hartman (1976 to 1977). He is now 61-years-old.
Leslie Nielsen (Captain Harrison)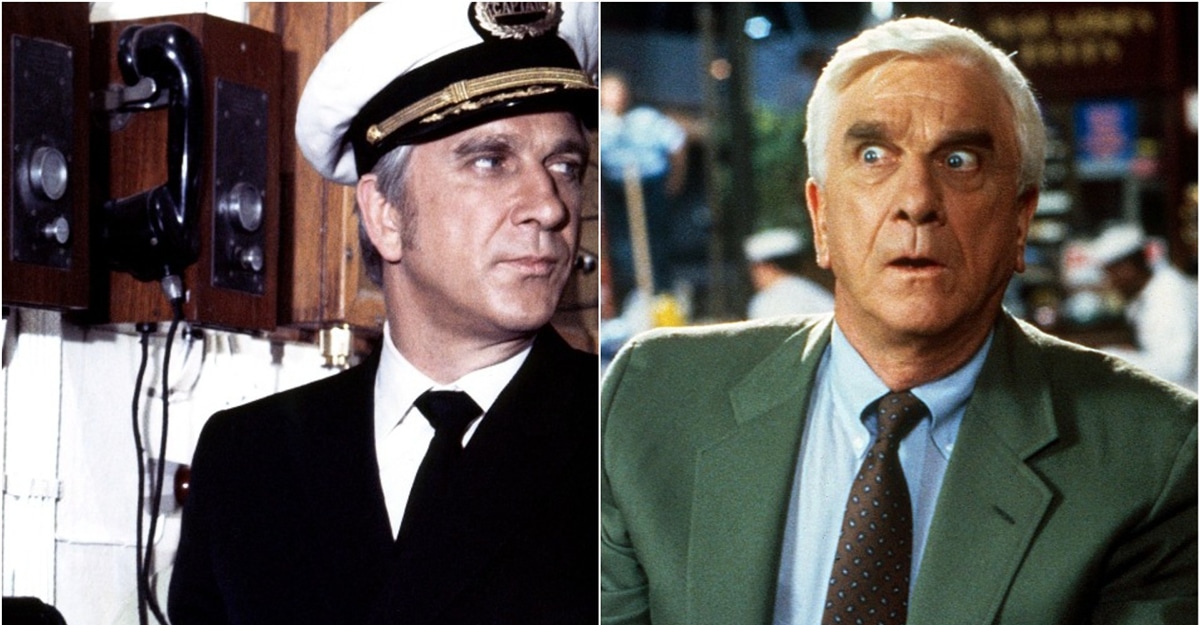 Captain Harrison is the man who warns the Poseidon bridge crew that "there's a wall of water heading this way," and, as a result, cracks everybody up in the audience. Not that what he said was funny in 1972, but today, in the post Airplane/Naked Gun world, how are we supposed to take that dude seriously? Well, not so much the captain as the man who plays him, Leslie Nielsen. And the truth is, the late actor himself recognized the challenge.
"I always played those kinds of serious roles," he related to The Californian in 1991, "but I did a lot of comedy behind the camera. I just didn't have the courage to take it in front of the camera. Comedy was a dream. But if you test it and you don't make it — if you're not as funny as you imagined you could be — then you've lost the dream. The believability or credibility or logic all fit into a character. If you hang all that on me and have me do insane things or placed in insane situations, there's a strong possibility it will be funny … If the audience gets the idea for one second that we think we're funny or trying to be funny, it's no longer funny." But the problem is that now his serious roles are funny, too.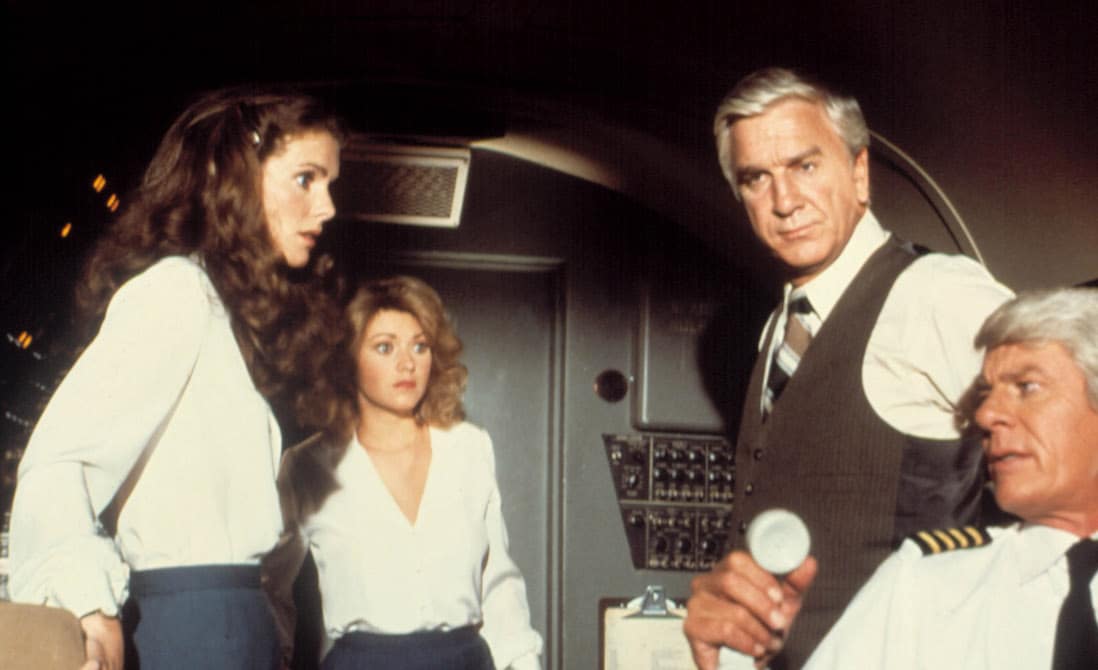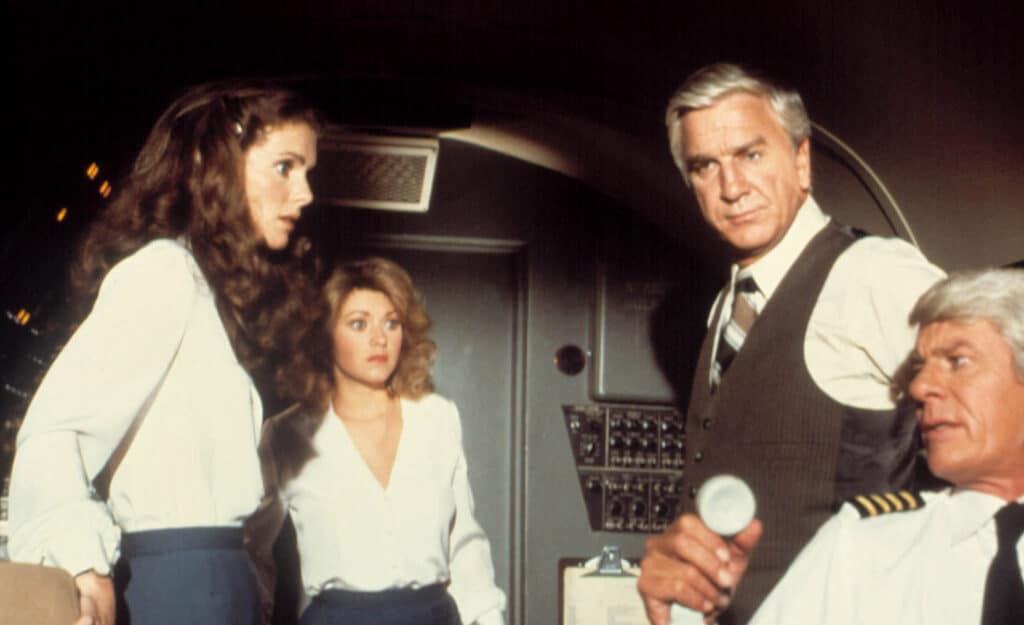 Dale Sherman, author of The Mel Brooks FAQ, among others, opines, "What's interesting about Leslie Nielsen's acting career is that he seemed to follow three stages: good second lead, crime-drama guest star, and then comedic actor. Fortunately for him, that last part came in the third act of his career and proceeded to make him a bigger star than anything before it."
Before making anyone laugh, he was born Leslie William Nielsen on February 11, 1926, in Regina, Saskatchewan, Canada. His father was described as an abusive man who beat his children as well as his wife. Wishing to escape, following high school graduation he joined the Royal Canadian Air Force and was trained as an aerial gunner during World War II. For a short time, he worked as a radio disc jockey in Calgary, Alberta, and then joined the Lorne Greene Academy of Radio Arts in Toronto. While there he was awarded a scholarship to the Neighborhood Playhouse in New York, which caused him to relocate. There he studied theatre and music, while also performing in summer stock. After that, he attended the Actor's Studio.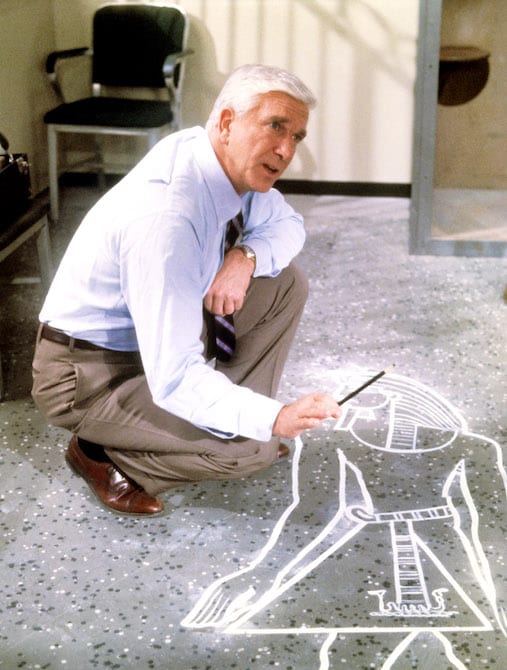 Nielsen made his television debut on the anthology series Studio One in 1950 (costarring with Charlton Heston). He would go on to make hundreds of appearances on different anthology, episodic TV shows, and TV movies between then and 2007 (not even counting his many feature films). For him, it was all about the work and it didn't matter to him if he was the good guy or the bad guy. It should be noted that the actor did star in a number of his own series, though none of them lasted very long, unfortunately.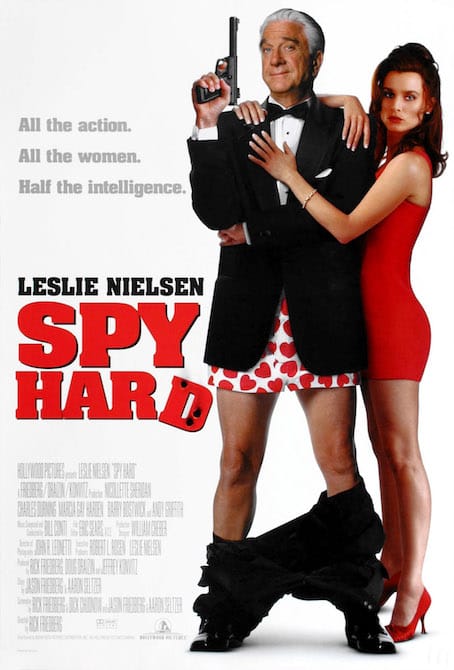 And then there was the feature film side of things. In the 1950s he was put under contract at MGM and came out swinging in 1956, beginning with the crime drama Ransom!, written by frequent James Bond screenwriter Richard Maibaum and also starring Glenn Ford and Donna Reed. From there, there was the science-fiction classic (in every sense of the word) Forbidden Planet, which obviously had more than a passing influence on the creation of Star Trek a decade later.
Looking at his oftentimes oh-so-serious film work of the 1950s through the 1970s, you can kind of understand why he was so wanted for Airplane! in 1980. "I remember when my agent first gave me the script for Airplane! and I said I'd pay them to be able to play that doctor," Leslie explained. "The thing is, they [the producers] knew that if I played him as straight as I did my other roles, it would be funny. I've seen some of my past work where I have been involved in crisis drama of deep, profound gravity. I've seen myself profound and grave and I find myself breaking up. I didn't realize how funny I was being. I watch a lot of heavy episodic drama and it's so filled with profound, empty seriousness."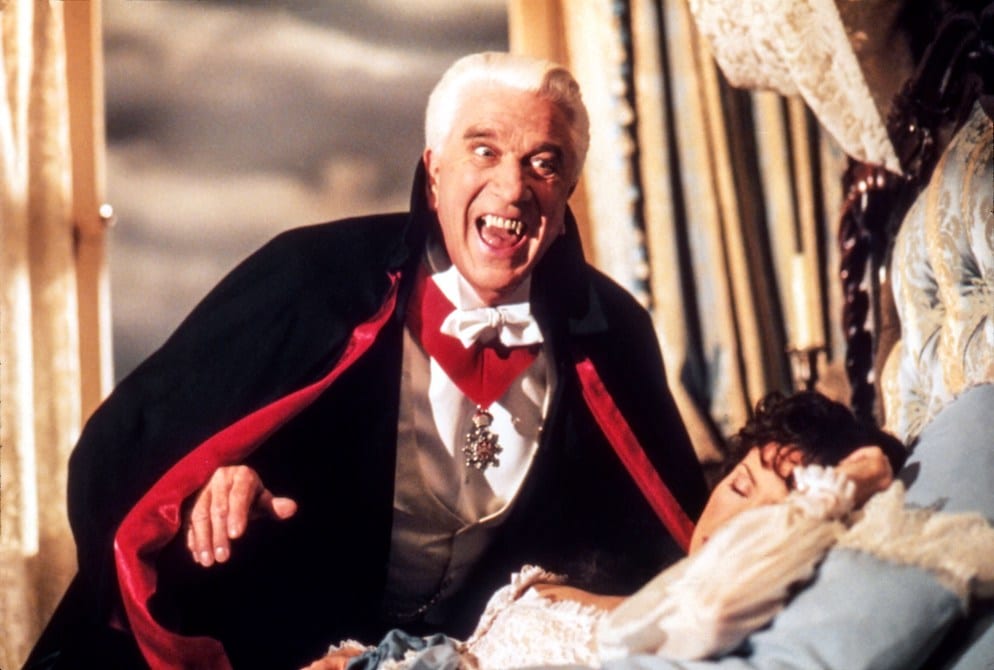 After Airplane!, his career was filled with spoofs, not the least of which was the Police Squad TV series that became the Naked Gun film trilogy, plus things like Spy Hard (1996), Wrongfully Accused (1998), Scary Movie 3 (2003), Superhero Movie (2008) and Spanish Movie (2009). And the truth is, he had a great time doing them all.
Nielsen was married four times, to Monica Boyar (1950 to 1956), Alisande Ullman (1958 to 1973), Brooks Oliver (1981 to 1983), and Barbara Earl (2001 until his death). He has two children. He passed away on November 28, 2010, of pneumonia at the age of 84.