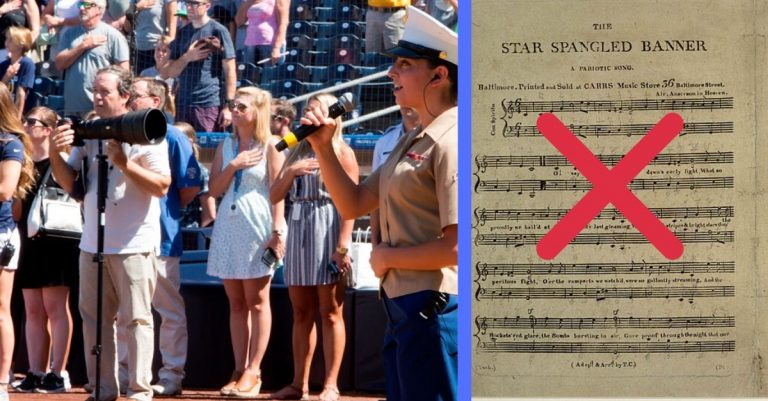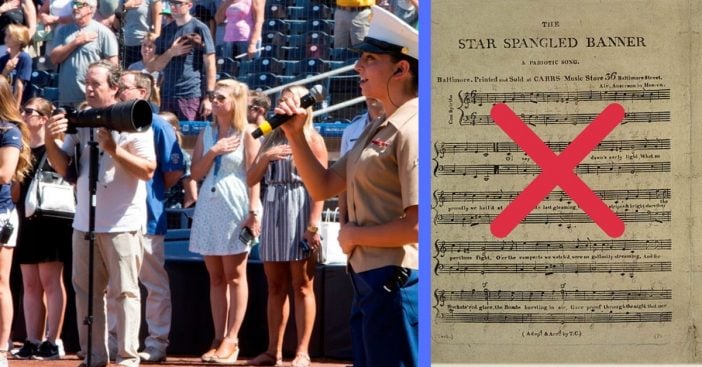 In recent weeks, protests erupted around the country. They follow the deaths of George Floyd, Breonna Taylor, Ahmaud Arbery, and other African Americans. Many died at the hands of police officers, but some such as Arbery came as the result of a hate crime. The protests now shine a spotlight on persistent incidents of racism in America and now the American national anthem has come under scrutiny.
One form of protest included kneeling during the national anthem at sporting events. But now the song faces renewed criticism because of its composer. Not only did Francis Scott Key have slaves, he also voiced offensive views on all African Americans. He considered them "the greatest evil that afflicts a community." This message and the anthem's symbology ignites the question: is it time for the original American national anthem to go?
"America needs to live up to its real creed."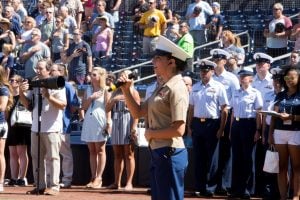 The Black Lives Matter protests follow centuries of oppression. Incidents that gained national headline status this year did not occur in a vacuum. When protesters march, they call out the fact that America boasted and promised freedom for all. But when the 19th Amendment in 1920, giving women the right to vote, it did not extend that right to women in racial minorities. That meant even as women fought for suffrage, African American women found themselves left behind several paces. All this after they ended up here because of the slave trade that classified other human beings as property.
RELATED: From The 1800s To Today, Here's How The Pledge Of Allegiance Has Changed
The author of this country's anthem did not consistently believe in what America promised to stand for. Instead, he called African Americans "a distinct and inferior race of people, which all experience proves to be the greatest evil that afflicts a community." Key put his actions into practice too when he worked as a lawyer. According to activist and journalist Kevin Powell, the Maryland native "also prosecuted abolitionists, both white and Black folks who wanted slavery to end." Those actions, Powell feels, indicate clearly "this is someone who really did not believe in freedom for all people. And yet, we celebrate him with this national anthem, every time we sing it."
How do people respond to the American national anthem?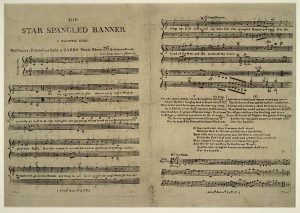 According to Yahoo! Entertainment, some already started protesting the song and, by extension, its composer. Liana Morales is of mixed African and Latin descent. When New York's Urban Assembly School for the Performing Arts held a virtual graduation ceremony, she refused to sing the American national anthem. Instead, she sang "Lift Every Voice and Sing." That tune is often dubbed the "Black national anthem." By doing so, she avoids singing a song that used to include the lines, "No refuge could save the hireling and slave/From the terror of flight or the gloom of the grave."
Until another song comes up, though, critics instead urge people to embrace the melodious tune of education. Becoming informative adds context that a lot of people – even members of many relevant communities – don't know. Daniel E. Walker is an African American historian and scholar. He readily admitted, "People just don't know history, and everybody's guilty of this. I mean, if I wasn't a historian, I wouldn't know these things. And it took getting a Ph.D. to learn certain things! And I am still learning things every day." So, ultimately, it comes down to a lot of people simply not knowing the full extent of the country's grim history. Walker has witnessed the transformative power of education firsthand. It happened when non-Black students voice their awe and disappointment that they used to get a "sugarcoated" rundown of American history.