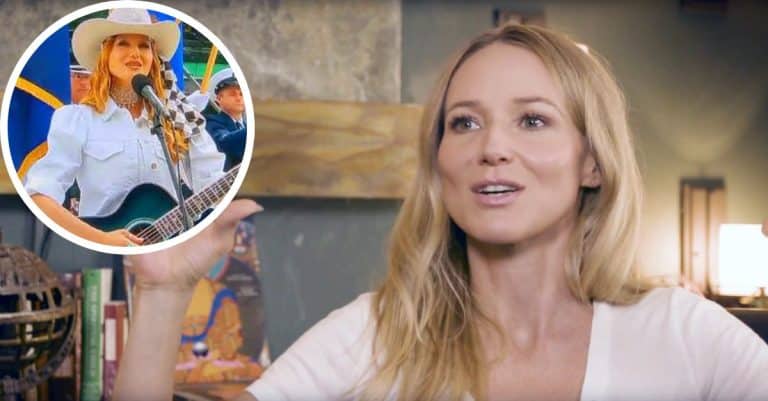 The Indianapolis 500 kicked off over the Memorial Day weekend and an event of such a grand scale called for "The Star-Spangled Banner." Tasked with singing the national anthem was singer-songwriter Jewel – but her performance has been met with mixed reviews.
Art is, of course, subjective; one person's least favorite piece of entertainment is another's comfort content. But when it comes to something so entrenched in the patriotic spirit of the United States, the anthem is very personal to a lot of citizens. So, just how did Jewel's measure up and why are some comparing it to the renditions of Roseanne Barr, Steven Tyler, and Fergie?
Introducing the talent formally known as Jewel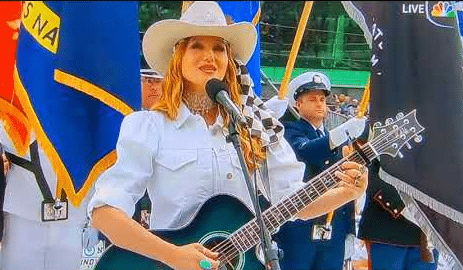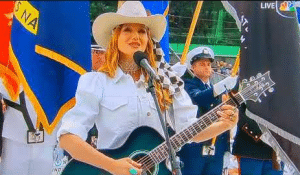 49-year-old Jewel Kilcher was born and raised in Alaska singing and yodeling with her father Altz, who is another singer and songwriter and a star of the Discovery show Alaska: The Last Frontier. At just 15, she received a partial scholarship to Michigan's Interlochen Arts Academy, studying operatic singing. Out of college, she started singing at clubs and coffeehouses in San Diego. Local media attention put her on the radar and helped her land a contract with Atlantic Records.
Some of Jewel's best hits span multiple genres, confirming the extent of her range and talent. She achieved success right out of the gate with her debut album, 1995's Pieces of You, which earned multi-platinum certification and spawned celebrated singles like "You Were Meant for Me." She has become an icon in the folk pop genre, an accolade cemented with each subsequent album, including Spirit, 0304, and Perfectly Clear.
So, what went wrong with this supposed match made in musical heaven?
Jewel might have fallen into the same trend other artists fell into when singing the national anthem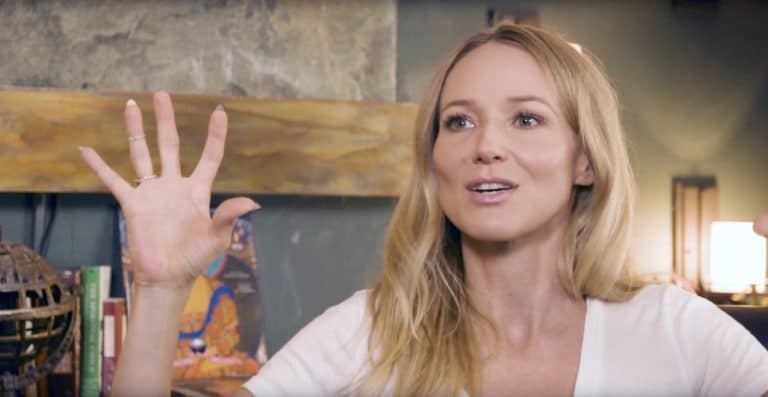 Attendees converged at the Indianapolis Motor Speedway and were treated to a version of the national anthem as performed by Jewel. Though Jewel's 30 million record sales around the world plus her four Grammy nominations speak to her abundant talent, some listeners took issue with her performing a version of "The Star-Spangled Banner" that is more like one of her own original songs.
"Jewel, quit butchering an iconic song trying to make it your own interpretation," said one Twitter user after her performance. Another was more diplomatic, saying, "You have a beautiful voice, and it was beautifully sung. But the original sound and rhythm of the anthem has a very special place and meaning in our country, especially to many of those older than you. That's why there is so much criticism. Best to you!"
Considered disrespectful by who?
Not this veteran. First off it's the anthem for a FREE country.
I found it heartfelt and moving. Much like I did when Chris Stapleton sang a very similar rendition at the Superbowl a few months ago.
Where was all the disdain then?

— Jerry Doty (@JerryDoty18) May 31, 2023
It's a similar complaint that's been leveled at other versions of this patriotic poetry. Jimmy Buffett's fast-paced a cappella version in 2018 received strong pushback, as did even Steven Tyler when he performed a rock rendition that changed the lyrics at the end to "o'er the land of the free and the home of the Indianapolis 500."
However, Jewel has many fans who love her version and call it their favorite. On the YouTube video of her version, viewers are showering it with praise, saying, "All I know is that this rendition gave me chills and more respect for Jewel," and "A powerful song with a twist of tender emotion. I don't feel this rendition was disrespectful by any means, none of the words was changed and the tune was there, just a different tone."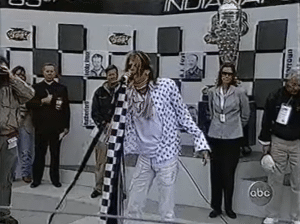 Yet another agreed, "I had tears of pride in my eyes halfway through !!!That was one of the best versions of the national anthem I have ever heard!!!" Another was shocked by the reported backlash, saying, "I saw that Jewel was being slammed for her rendition of the National Anthem so I came expecting to be horrified… but this was beautiful. I absolutely loved it. Nice job, Jewel."
Who sang your favorite and least favorite version of the national anthem?