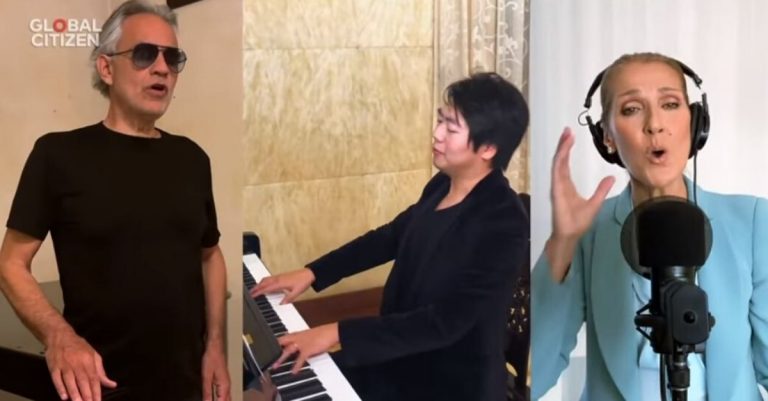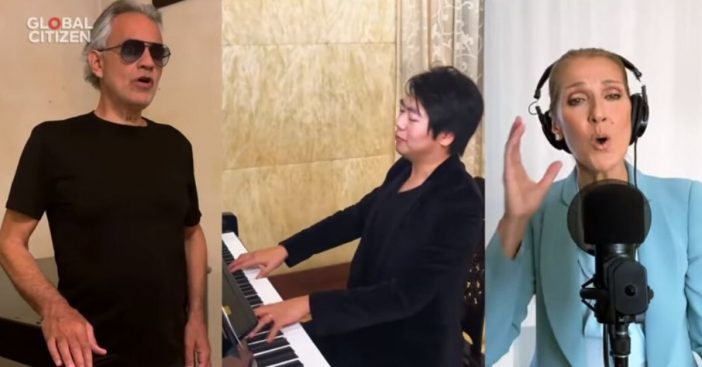 Lady Gaga helped to get artists together for the Global Citizen's One World: Together at Home special. One of the most iconic performances of the night was by Celine Dion, Andrea Bocelli, John Legend and Lady Gaga. They performed Celine and Andrea's popular song called "The Prayer."
The song was originally released as a duet in 1999. Part of the song says, "We dream of a world without violence / A world of justice and hope / Everyone give his neighbor's hand / Symbol of peace, of fraternity / The strength it gives us / It is the desire that everyone finds love / Around and within itself / This my prayer, we turn to you."
Listen to this powerful version of 'The Prayer'
What a beautiful message to share with the world right now. All of the artists performed from their homes, but the vocals still came together beautifully. Pianist Lang Lang played the piano. Celine and Andrea sang most of the song, but Lady Gaga and John sang several parts.
RELATED: Nine Things You Probably Didn't Know About Superstar Celine Dion
Many artists and fans shared how the song touched them during this time, including Stevie Nicks. She tweeted, "Global Citizen~ The second @celinedion started to sing "The Prayer", I cried~ I then cried for @ladygaga and @AndreaBocelli and @lang_lang ~ So beautiful~ A moment of beauty amidst the horror of this virus ~ Stay home everyone~ save the world!"


The special raised about $127 million in donations for the World Health Organization and Global Citizen. The funds will help fight COVID-19 around the world. It was hosted by Stephen Colbert, Jimmy Kimmel, and Jimmy Fallon.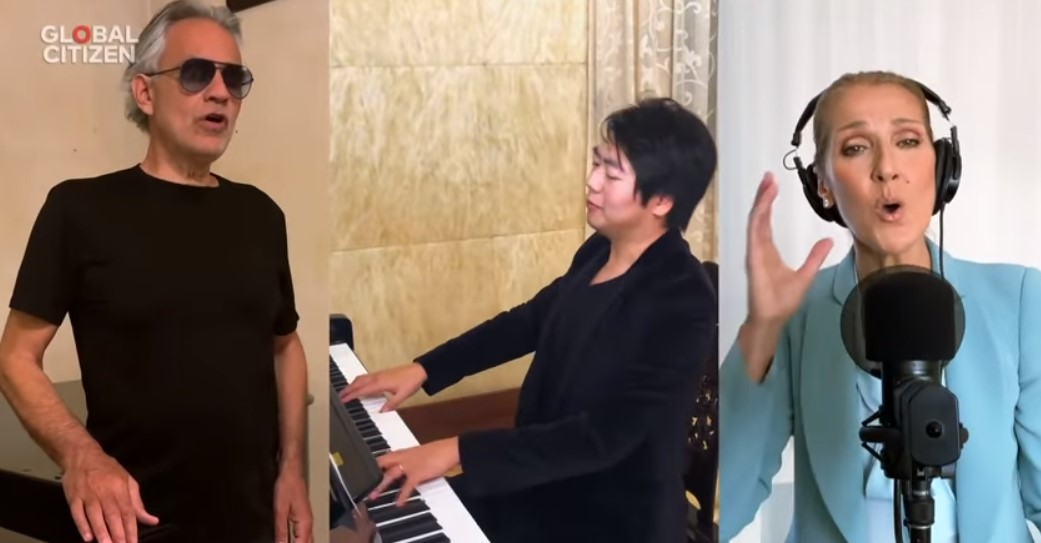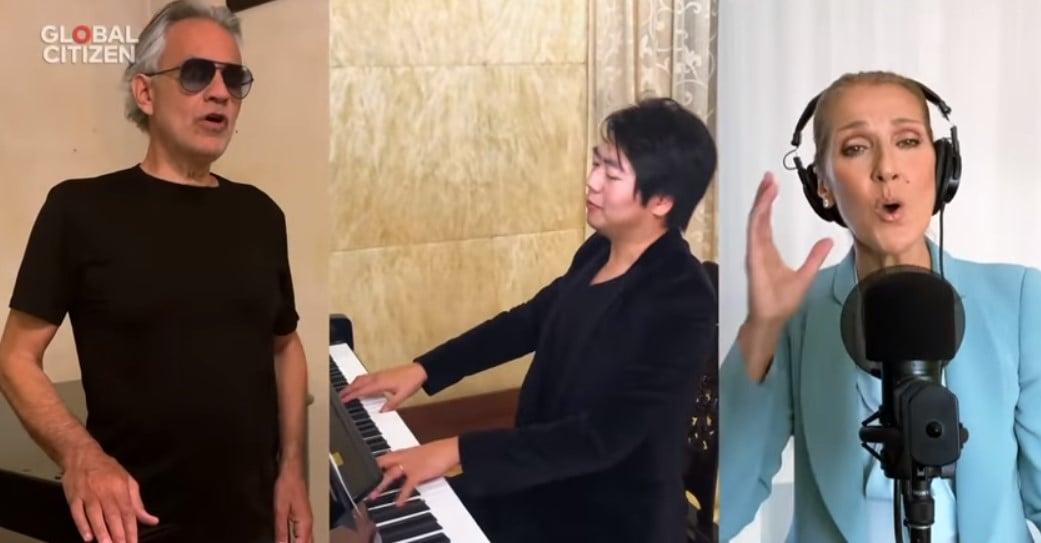 Other performers included Paul McCartney, Kacey Musgraves, the Rolling Stones, Billie Eilish, Taylor Swift, Lizzo, Alicia Keys, Stevie Wonder, Usher, Eddie Vedder, Chris Martin, J Balvin, Camila Cabello, Shawn Mendes, Pharrell Williams, Sam Smith, Billie Joe Armstrong, LL Cool J, and others.
Watch the incredible performance below: