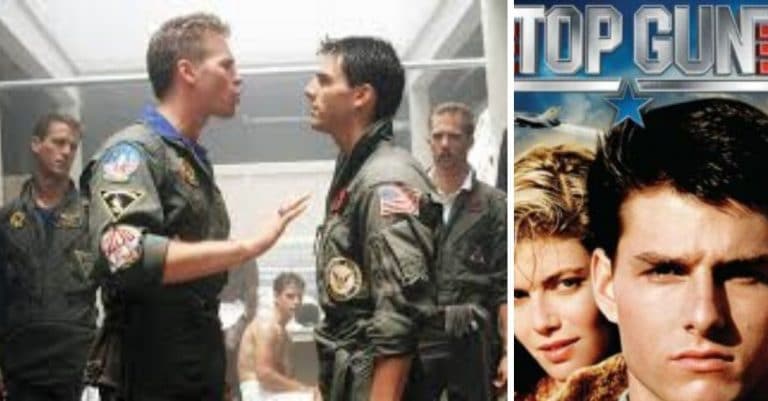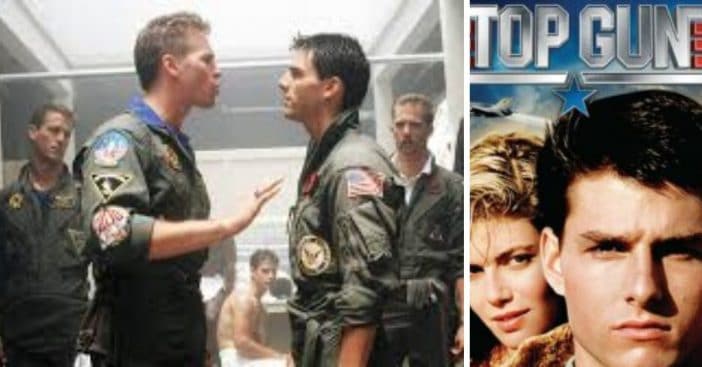 Top Gun is a 1986 classic movie. It stars Tom Cruise, Kelly McGillis, Val Kilmer, Anthony Edwards, Tom Skerritt, and others. While the movie had mixed reviews when it premiered, many now view it as one of the best films from the '80s. In fact, it was selected for preservation in the National Film Registry in 2015 by the United States Library of Congress.
According to IMDb, the film's plot reads, "As students at the United States Navy's elite fighter weapons school compete to be best in class, one daring young pilot learns a few things from a civilian instructor that are not taught in the classroom." Let's find out what the stars of the film have been up to in more recent decades.
Tom Cruise / Maverick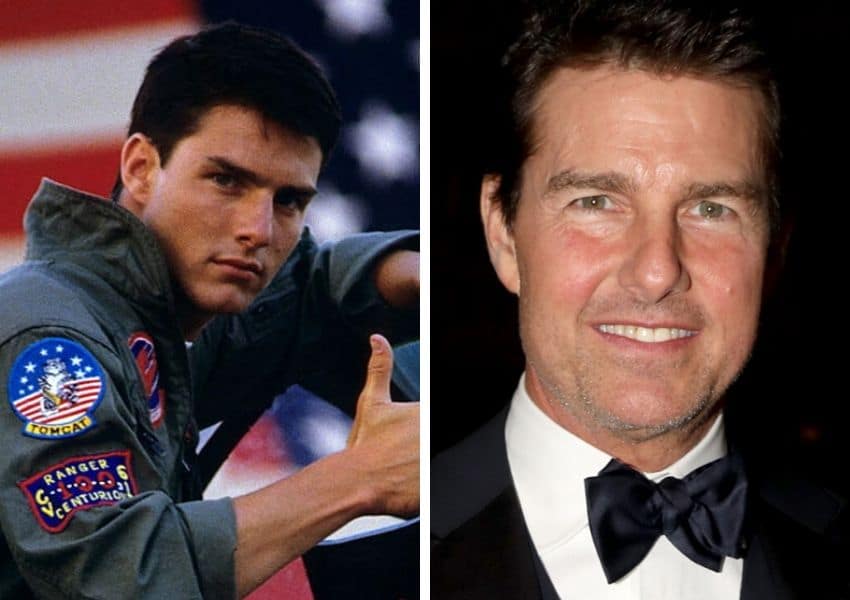 In the Top Gun series, Tom Cruise plays U.S. Naval Aviator Lt. Pete Mitchell, better known as Maverick. He has played the role in several Top Gun films over the years. He is set to reprise the role this year in the new Top Gun film. Tom is also well known for the Mission: Impossible movies, Jerry Maguire, and Magnolia. He is also known for his relationships and divorces. He has been married and divorced three times. His ex-wives include Mimi Rogers, Nicole Kidman, and Katie Holmes. He has three children: Connor, Isabella, and Suri.
RELATED: Tom Cruise Shares First Promotional Photo From 'Top Gun: Maverick'
Kelly McGillis / Charlie Blackwood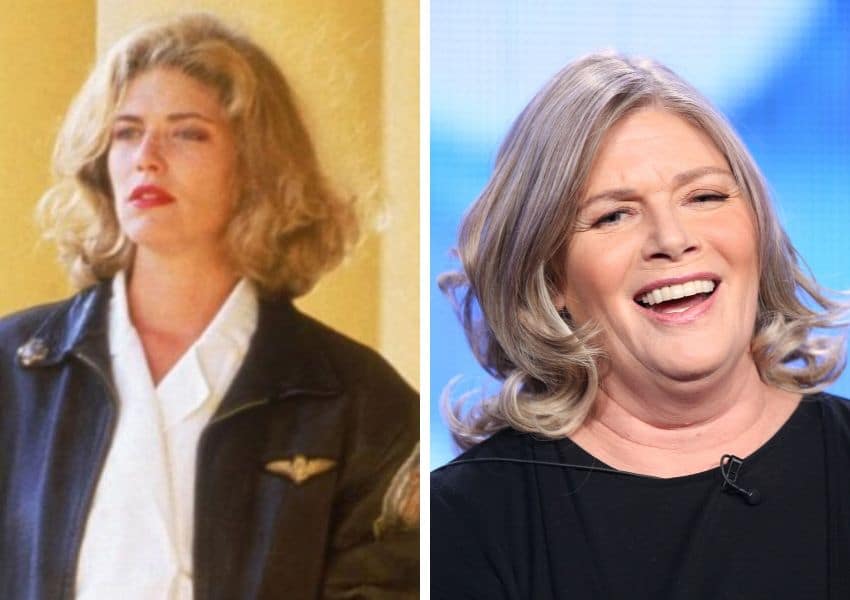 She played astrophysicist Charlie Blackwood that fell in love with Maverick. However, Kelly said she was not asked back for the sequel. She continued to act in smaller roles including The Babe and North. In addition, she opened up a restaurant in Florida called Kelly's Caribbean Bar Grill & Brewery with her ex-husband Fred Tillman. They divorced in 2002, but have two daughters together. Later in life, Kelly came out as gay. She briefly married partner Melanie Leis, who she met at her restaurant. She works in theater and teaches acting, but in general, keeps a fairly low profile.
Val Kilmer / Lt. Tom "Iceman" Kazansky
After starring in Top Gun, Val had a very successful career in the '90s. He was in The Doors, True Romance, Heat, The Island of Dr. Moreau, among others. He continued his career in the 2000s, but then battled throat cancer. He revealed this year that he is healed, but he is still working on regaining his speech. Val joked, "You may notice I sound like I have a frog in my throat. It's not. It's a buffalo." Val is also set to star in the Top Gun sequel. He has two children with ex-wife Joanne Whalley.
Anthony Edwards / Nick "Goose" Bradshaw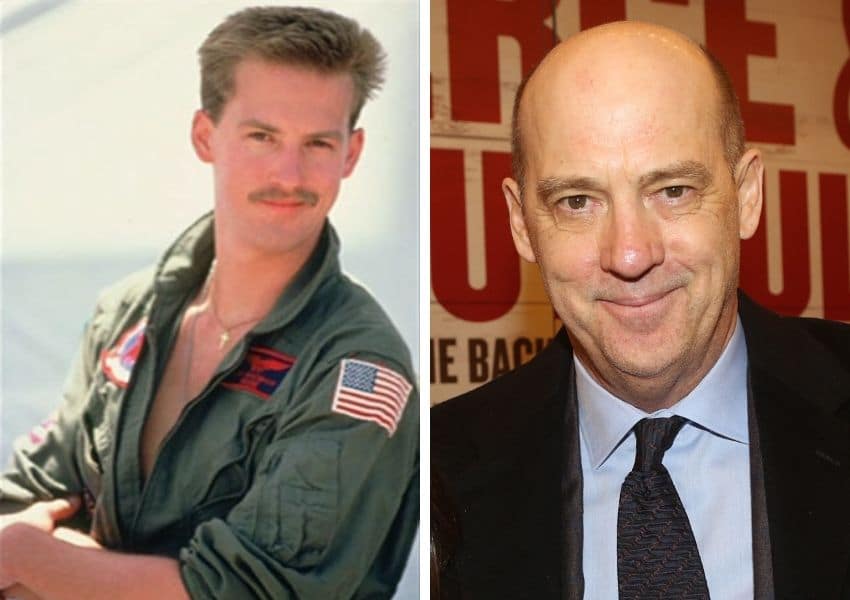 After starring as Maverick's wingman in Top Gun, he went on to have a successful run on the show ER. He won a Golden Globe for his role as Dr. Mark Greene and was also nominated for four Emmys. He continues to work in movies and on television including Zodiac, Billions, and Law & Order: True Crime. He has four children with ex-wife Jeanine Lobell. Anthony is currently dating actress Mare Winningham.
Meg Ryan / Carole Bradshaw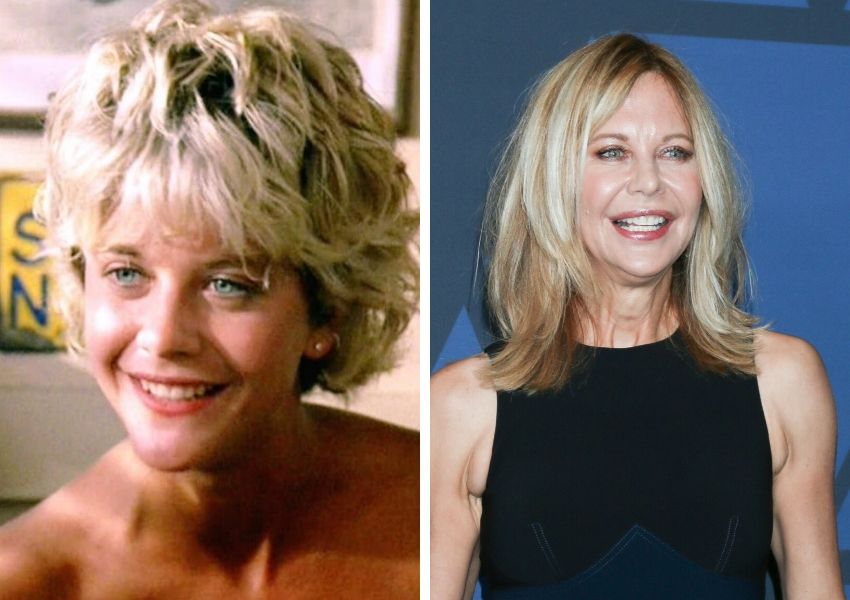 She played Goose's wife in Top Gun. In the '90s, she starred in many movies, placing her as one of the top romantic comedy actresses of all time. Who can forget When Harry Met Sally, Sleepless in Seattle or You've Got Mail? She has also played some more dramatic roles and continues to be a famous actress today. She was previously married to actor Dennis Quaid. They had one son together and Meg adopted a daughter named Daisy in 2004. She has an on and off relationship with musician John Mellencamp, although reports say they split for good last year. Now, she also works as a producer.
Tim Robbins / Lt. Sam "Merlin" Wells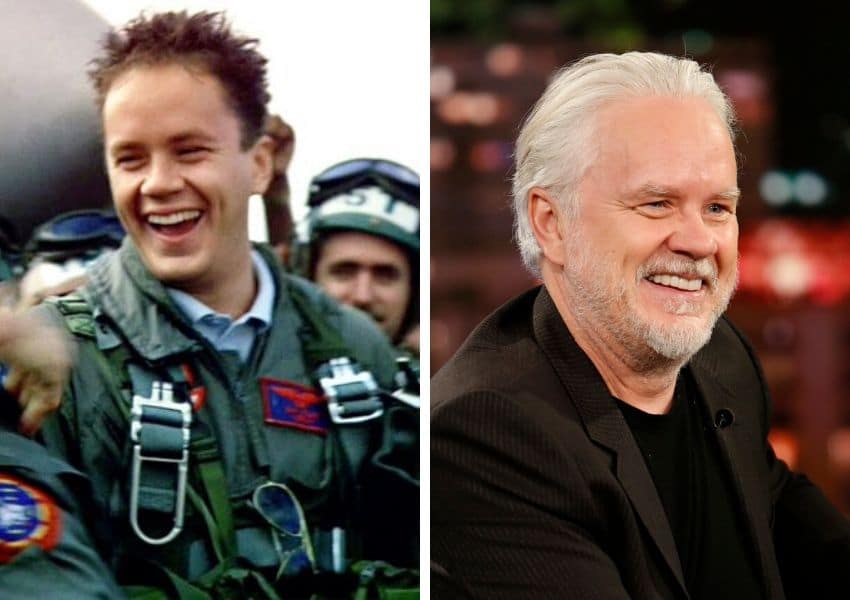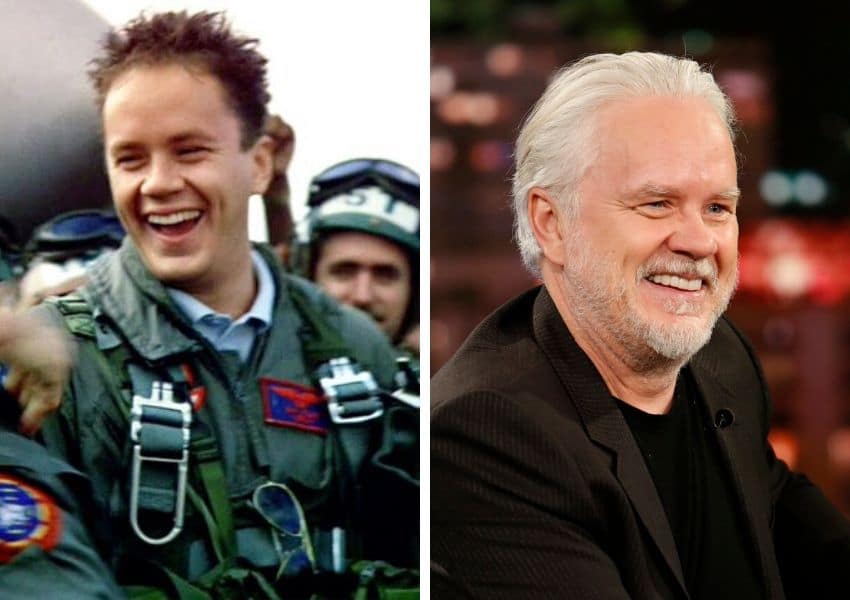 Of course, Tim is perhaps best known for his role in Shawshank Redemption, which came out eight years after Top Gun. He also starred in Bull Durham with Susan Sarandon and the two married in real life. They had two sons together but split up in 2009. Tim still works today and stays pretty active in politics. He founded the Actors' Gang Theater Group and currently stars on the show Castle Rock.
Adrian Pasdar / Lt. Charles "Chipper" Piper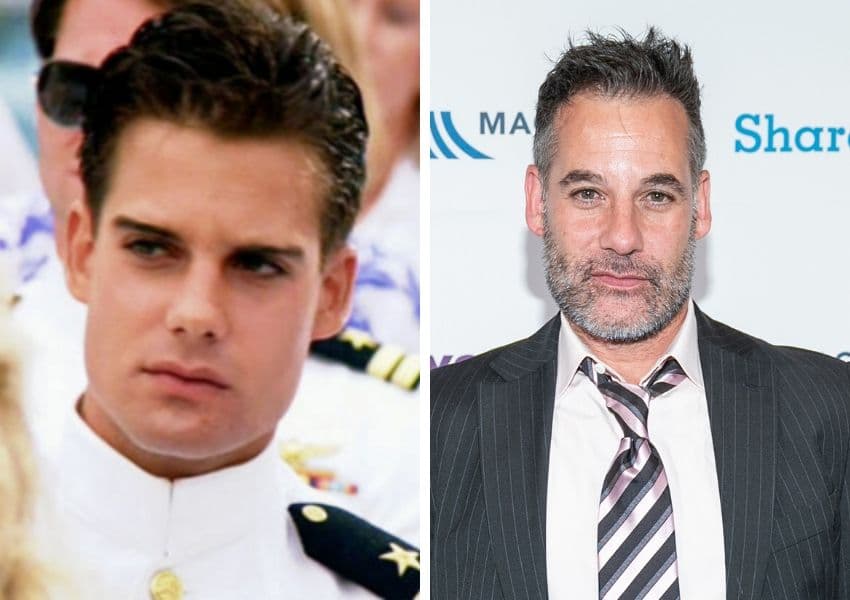 After Top Gun, he starred in Heroes, Colony, Agents of S.H.I.E.L.D, and more. He is also the voice of Tony Stark and Iron Man in animated series. Most recently he starred in Grand Hotel and A Fall From Grace. It seems he loves superhero shows and films! He has one son with his ex-wife and Dixie Chicks singer Natalie Maines.
Michael Ironside / Lt. Cmdr. Rick "Jester" Heatherly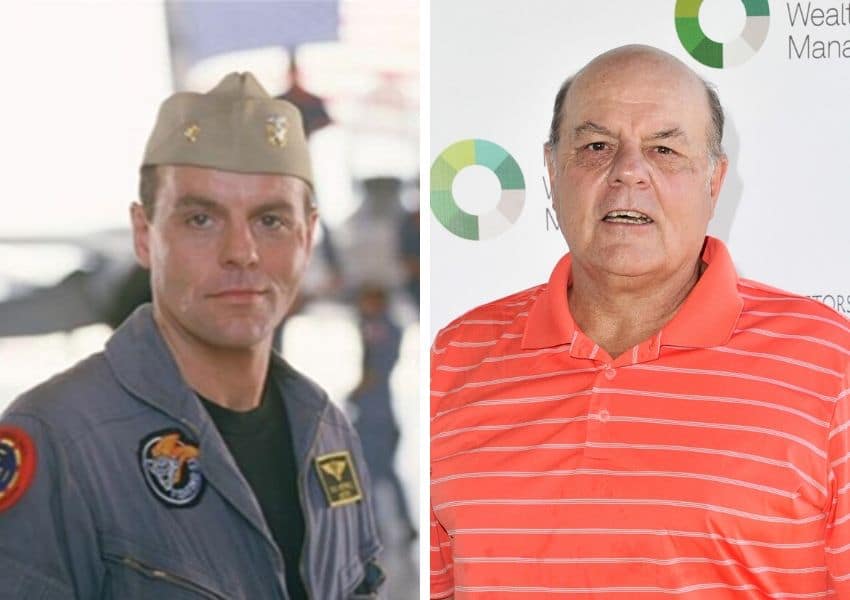 He played Maverick's flight instructor. He had a successful career after Top Gun and starred in movies such as The Next Karate Kid, Total Recall, Terminator: Salvation, and X-Men: First Class.  Michael also starred on shows such as Walker, Texas Ranger, ER, Vegas, and Hawaii Five-O. He has three children, one with an ex-wife and two with his current wife Karen Dinwiddie. They married the same year that Top Gun came out. He has also survived both thyroid and prostate cancer.
Tom Skerritt / Cmdr. Mike "Viper" Metcalf
He started acting in the 1960s and appeared in the 1970 film MASH before Top Gun. Tom seems to be stuck in the roles of law enforcement officers, politicians, or military men. He was also a father in several films including Steel Magnolias. More recently, he has been seen on The Good Wife and Madam Secretary. He must like those kinds of roles! At 86 years old, his career is still going strong.
Who is your favorite character from Top Gun? Reminisce with a clip from the beloved movie below: