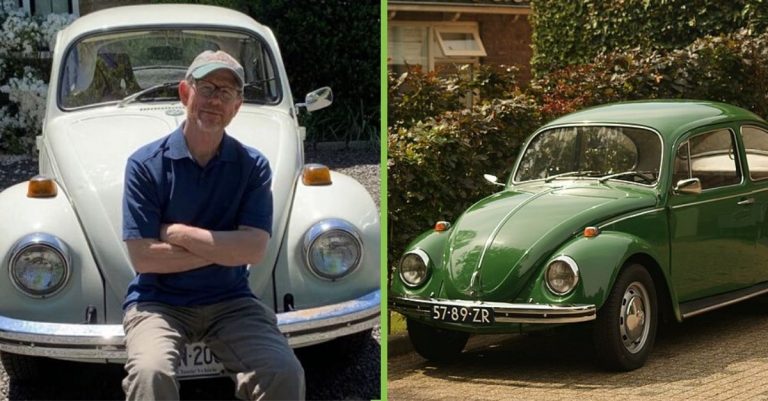 A blog called "Just A Car Guy" recently spoke about Ron Howard and his VW Bug that he bought brand new in 1970. Howard still apparently owns and drives that same car today. "I got a white Volkswagen Beetle. It was my way of saying, 'Don't put me in that other box (guys buying Corvettes because they were Hollywood).'"
Howard has a lot of history with that car. He even took his wife out on their first date in that bug, almost 50 years ago! Howard did an interview with Playboy, where he gave more info on the historical car.
Ron Howard still drives his 1970 VW Bug
"Actually, the only car I loved was the first car I ever bought: a 1970 VW Bug. I drove it for five or six years and moved on," Howard says in the interview. "Then a few years ago, my brother-in-law found it in Redding, California. It had my college sticker on it. Someone was using it to deliver eggs. So he put a new engine in it and shipped it to me."
RELATED: Volkswagen Gives A Proper Send-Off To The Beetle With A Heartwarming Commercial
"That was the car that I courted my wife in. It seemed a lot roomier then, if you know what I mean. We drive it around now and smile with recognition."
The downfall of the Bug
A few years ago, news broke that the iconic VW beetle would be discontinued after 80 years on the market. By summer 2019, production was completely discontinued. The move comes as the auto market makes a shift towards SUV and crossover vehicles. Production and purchasing of the Beetle came to a slowdown in recent years. The company sold about 15,000 Beetles in 2017. This was a drastic fall from more than 420,000 units sold back in the late 1960s.
While production of the infamous Beetle may be long gone, it's still known as one of the more popular cars in history.