Comedy or horror, Adrienne Barbeau has mastered both. She's even done some science fiction titles too. And recently, as coronavirus quarantine puts everything on lockdown, she's also shared some exciting updates. So far, she's wrestled with working while quarantined. Additionally, she explored a new Maude.
In an interview on Golden Derby, Barbeau discusses what she's been up to during quarantine. Then, she really explored how Maude might play out in the present day. She also took time to discuss why exactly things would be different for Maude, tying that cause back to the new culture female stars face in Hollywood.
Adrienne Barbeau stays busy even through quarantine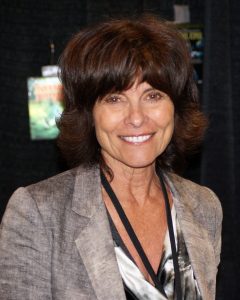 Recently, the coronavirus pandemic has affected countless jobs. Adrienne Barbeau considers herself lucky because she can still work. "I'm in my home in Los Angeles and I'm doing just fine. I'm fortunate because one of my voice-over jobs I'm still able to do from the house, so that keeps me a little busy," she explained. She went on to acknowledge how debilitating the pandemic has been for others, adding, "It hasn't been as distressing for me as it has for so many others."
RELATED: 'Full House' Stars Create New Show Intro During Quarantine
When not working, she walks her dog, which she is glad to do. It grants the chance to go outside and enjoy the weather. And she has enjoyed meetings with one of her sons. They maintain a distance to ensure both their safety. One of her other responsibilities includes "video captioning for the blind." This prompted her to work on Mrs. America. The 2020 miniseries chronicles the political movement fighting for the Equal Rights Amendment. Consistently, she finds herself on a walk down memory lane.
The future of Maude today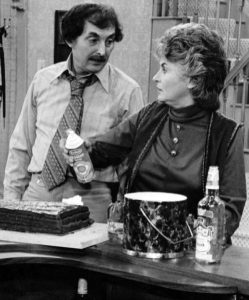 Maude co-creator Norman Lear also spoke with a Derby contributor. He voiced interest in seeing Maude return. Barbeau considers such a venture "so timely right now." Indeed, her voice-over work on Mrs. America brings her back and ties into her thoughts on Maude. "I'm right back in 1972. That was our first year of Maude. What has changed hasn't changed for the better in many instances. So much of what we were dealing with then we are still dealing with now. So I think it's a great idea."
She then explored the idea of a reboot with her at the helm or with a new cast. Barbeau elaborated, "I would love to be the new Maude. Well, I would love to think that. I think Bea would be thrilled if it was resurrected because she cared so much about the show. I think she felt, as we all did, that we were doing something important." Modern movies such as Wonder Woman fill Adrienne Barbeau with hope. She left that movie thinking, "What an incredible time to be a young woman or to be the mother of a young woman, and to have these kinds of role models now." As far as dealing with her own hurdles as a woman in the industry, Barbeau says she's been "fortunate" to never be directly affected. But it was there. If she were to see Maude today, continuing its important work, she would want to see Tracey Ullman at the helm. What do you think?
Find out more about the lovely & talented Adrienne Barbeau..
For more of these throwback videos, check out our YouTube Channel!