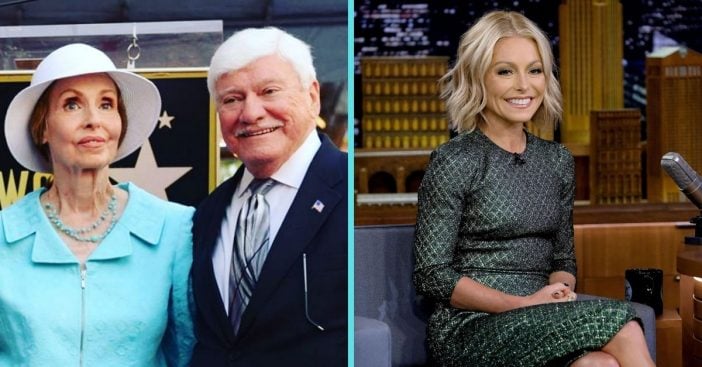 Tuesday, April 28 marked a big day for Kelly Ripa's parents. The coronavirus pandemic has everyone postponing celebrations. But Ripa took to Instagram to wish the couple a happy anniversary until they could celebrate in person. Along the way, she joked about how long they've shared a happy life together.
"Happy anniversary to my folks. Married 200 years, but they will tell you it feels like eternity," Kelly Ripa wrote to her parents on Instagram. She accentuated her statement with smiles. Finally, she promised, "We will celebrate you in person soon." In the tags, she declared their love #marriagegoals for this anniversary.
Kelly Ripa jokes her parents have been married for 200 years
https://www.instagram.com/p/B_h3Lg4jZkh/?utm_source=ig_web_copy_link
To hear Kelly Ripa jokingly say, her parents have been married for two centuries and counting. But, according to Ripa, it feels like forever for those two because they are so in love. The accompanying picture certainly shows some of the poise and grace these two exhibit together. Esther, a homemaker, and Joseph, a labor union president and bus driver, had Kelly on October 2, 1970. They had another daughter, Linda, who is a children's book author. Joseph eventually got further involved in politics, but Kelly Ripa was the first in her family to really break the mold and get into acting.
RELATED: Kelly Ripa And Family Reminisce Over Old Home Movies Of Kids
This post, so far, is one of the important ways Kelly Ripa connects with her parents during this trying time. Social distancing requires people to stay apart and avoid contact. But, People reports, Ripa is having a hard time with that. "I haven't gotten to hug my parents. I want to hug my parents," she mourned.
Ripa connects whenever she can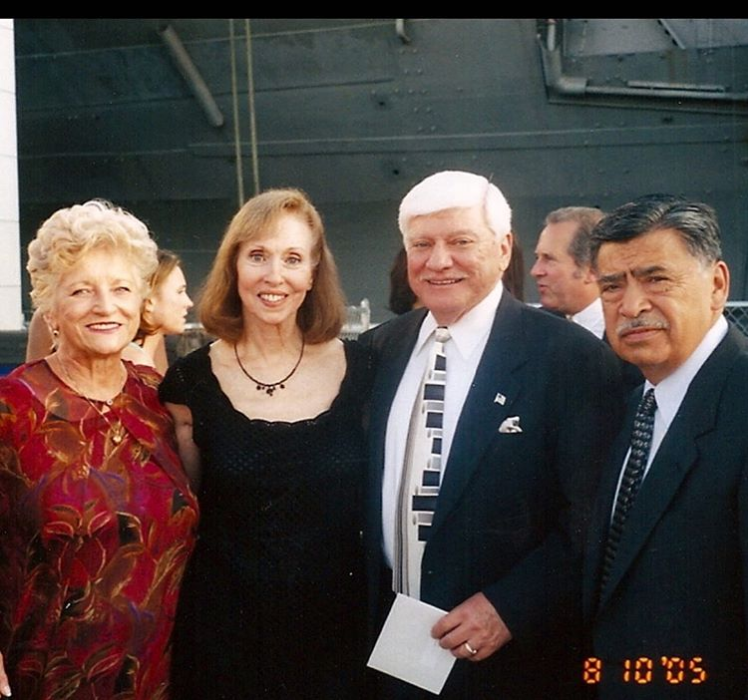 This is neither the first nor the last Kelly Ripa shall post about her parents. Recall her mourning the inability to hug those she loves. Ripa made mention of that online in another Instagram post. That post also honored the parents of her husband Mark Consuelos. There, she wrote, "Cannot wait to hug these four. (Mother in law. Mom. Dad. Father in law)" She went on, "hug in any order or first come first serve." Four hearts go with the four people she's so eager to embrace in this age of isolation.
She has openly been very emotional on Live with Kelly and Ryan. Both quarantining and general social distancing protocols have her craving these simple forms of affection more than ever. It's an understandable sentiment. We must do what we can to stay health and protect other people's health. But it's natural to mourn the simple things we miss out on.