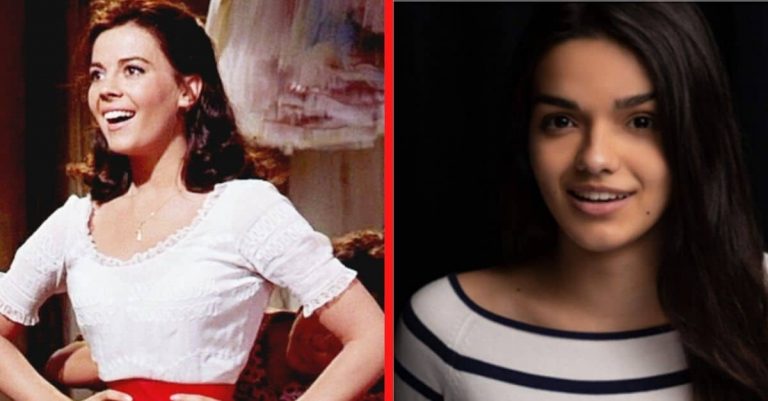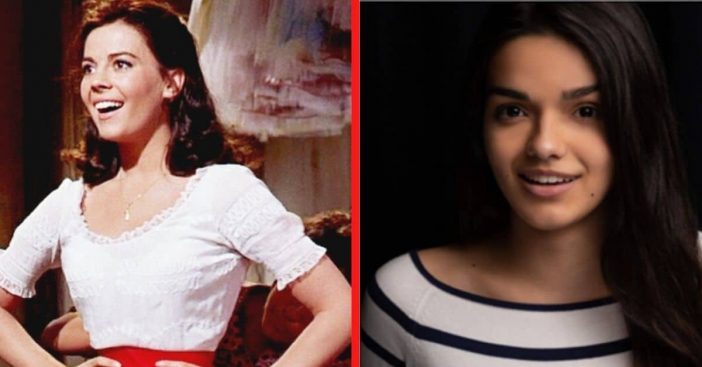 West Side Story is in a category of its own, from its colorful cast of memorable characters to its timeless songs and stunning choreography. Over half a century after its release, it is crystal clear that West Side Story is one of the greatest movies of all time. The iconic 1961 film featuring the music of the legendary Leonard Bernstein was based on the '50s Broadway musical of the same name. A modern twist on Shakespeare's Romeo and Juliet, the film follows the forbidden and tragic love story of Tony and Maria through the gang riddled landscape of New York City's Upper West Side in the late 1950s. The film touches on issues of loyalty, love, class, and prejudice that are as relevant today as ever. 
As soon as it was announced the legendary director Steven Spielberg was remaking West Side Story, everyone has been wondering how the new cast can possibly stack up to the original. It's a tall order to top a movie that won 10 Academy Awards, so Mr. Spielberg definitely has his work cut out for him. However, knowing Spielberg, we're hoping he won't let us down. In the words of Tony, "Something's coming, something good!" Let's take a deeper look at the original '60s cast and the new 2020 cast. 
1. Maria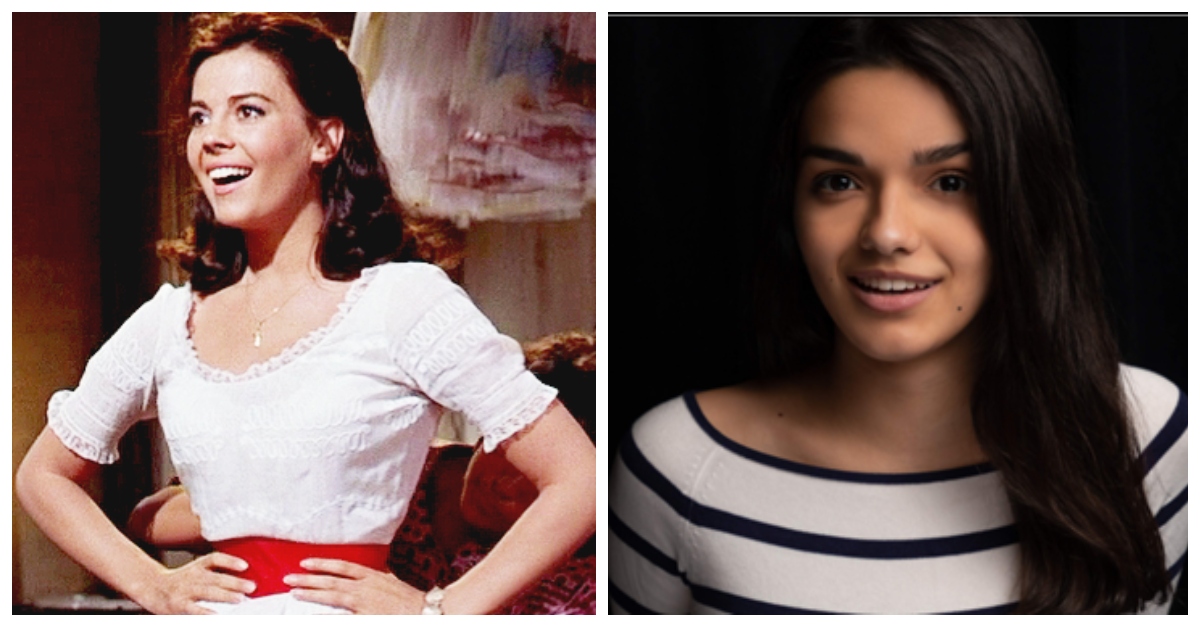 Maria was originally played by the late Natalie Wood. While she did not provide the singing voice for the character, she truly brought the character to life. Natalie Wood had truly made a name for herself in film, starring in well-known films since she was just 8 years old, such as the Christmas classic Miracle on 34th Street. She also starred alongside the iconic James Dean in Rebel Without a Cause in 1955.  Sadly, in 1981, Natalie drowned off Catalina Island at age 43. An investigation into her drowning incident is still ongoing today. Despite such a tragic and sudden end to her life, we'll always remember her role as Maria.
RELATED: 'West Side Story' Star Rita Moreno Opens Up About Her Legacy In Hollywood
Fast forward to the 2020 remake and the role of Maria will be played by 17-year-old Rachel Zegler. Amazingly, Zegler has never been in a movie or even on Broadway. She was actually found through nationwide talent search and before being cast as Maria was mostly known for posting videos on social media of her amazing voice. 
2. Tony
The role of Tony was originally played by Richard Beymer, who also starred in the cult classic Twin Peaks. Ansel Elgort will be playing the role of Tony in the 2020 remake. He has a side gig as an EDM artist under the name Ansølo.
At 82 years old, Beymer is still alive and still working. As recently as 2017 he reprised his role as Benjamin Horne in Twin Peaks. In 2011, he, Rita Moreno, and Russ Tamblyn were all seen together for a little West Side Story reunion, showing they're still involved as ever in the industry and in each other's lives as well!
3. Anita
Anita was played by the incredible Rita Moreno, and will be played in the 2020 remake by Ariana DeBose! Moreno might just be one of the best Anita's, if not THE best, as she won Best Supporting Actress Oscar for West Side Story! DeBose may have some shoes to fill, but we don't doubt she won't disappoint as she's an original cast member of Broadway's Hamilton with one hell of a voice!
Rita Moreno is 88 years old and still kickin' it! While she dominated in West Side Story, she also starred in other notable films like Singin' in the Rain (1952), The King and I (1956), The Four Seasons (1981), I Like It Like That (1994), and many more. What's even more exciting is that Moreno is slated to have a role in the 2020 remake of West Side Story, so original fans can get pumped about that! 
4. Bernardo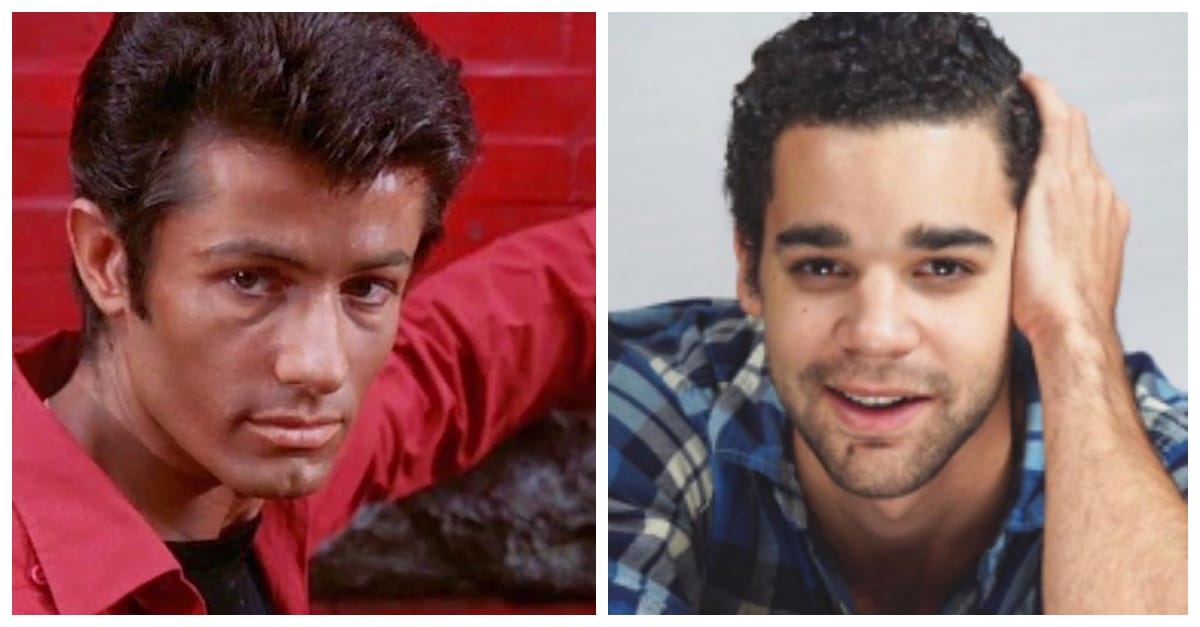 The role of Bernardo was portrayed by George Chakiris in 1961 and will be played by David Alvarez in the 2020 film. Again, Alvarez may have big shoes to fill here, but he is a former Broadway star as he was one of the original three boys cast to play Billy on Broadway in Billy Elliot the Musical. Those original three boys would go on to win a Tony Award for their roles, so it's safe to say that we're expecting a stellar performance!
Chakiris won both a Golden Globe and an Academy Award for his performance as Bernardo. While he made his first appearance in the 1947 film Chorus of Love, he would continue to rack up roles in musical films like 1951's The Great Caruso and 1954's White Christmas (as a dancer). Prior to joining the 1961 film cast of West Side Story, he actually had a role in the show in the London cast as "Riff." He even had a career as a pop singer in the '60s, showcasing his triple-threat background in the arts. His last acting credit was back in 1996, so needless to say, he's taking it easy for now!
Read onto the NEXT page for more info on where the '60s cast of West Side Story is today and MORE on the 2020 cast…