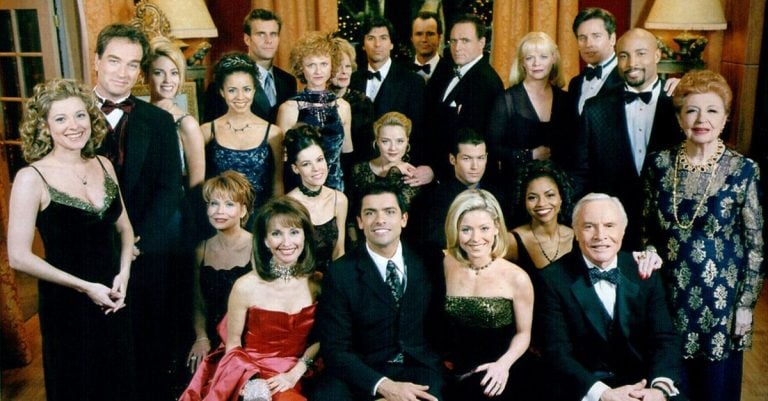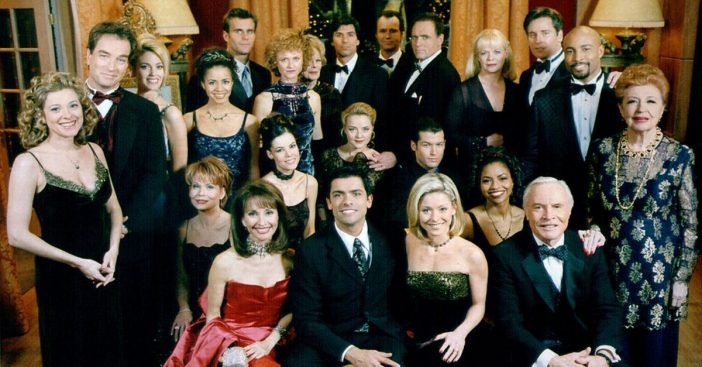 Pine View, PA made stars out of a lot of people. We got to fall in love with Susan Lucci, Kelly Ripa, Cameron Mathison, and Sarah Michele Gellar. The cast of the show that took place in Pine View, All My Children, enjoyed continued success. This success continued even after they moved on from the wildly popular show.
A lot of the cast members from All My Children continued to keep themselves busy in the entertainment world. Particularly through television. Kelly Ripa maintains her own show after boasting immense chemistry with the co-host. Susan Lucci can still be seen on television programs, but you're more likely to see her beauty products on shelves. Cameron and Sarah propelled to continued success and popularity on TV because of their charisma and sense of fun. Catch up with them here!
Susan Lucci keeps us looking great right along with her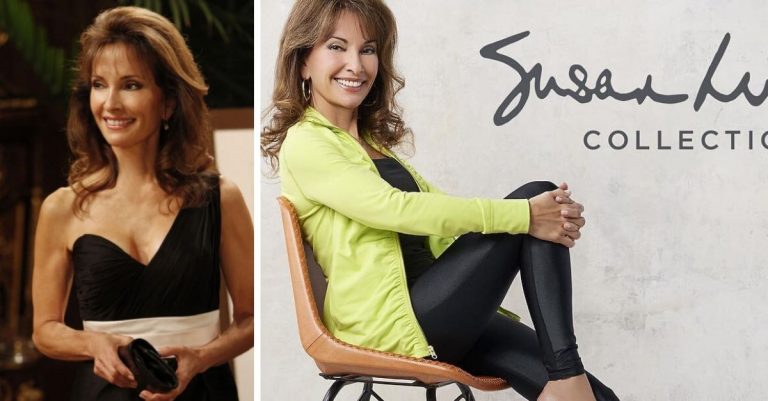 It was easy to get hooked on the engaging soap opera All My Children and its cast by extension. Often shortened to AMC, the soap produced Erica Kane who is today regarded as one of the most popular characters on television. Susan Lucci is responsible for bringing Kane to life. Today, she can be seen as a special guest on some TV spots.
RELATED: What Is The Cast Of 'Taxi' Up To These Days?
Born on December 23, 1946, Lucci is best known for being part of the All My Children cast. But she's worked on a lot of other projects and has even more titles to her name besides that of Erica Kane. After all was said and done, she became an actress, television host, author and entrepreneur. The latter has her managing her main passion project is her hair and skin care product line, the Susan Lucci Collection. Lucci is also a fierce advocate for women's health issues. She even worked with the American Heart Association and hosted her own event.
Kelly Ripa was big as an 'All My Children' cast member and still is, along with Mark Consuelos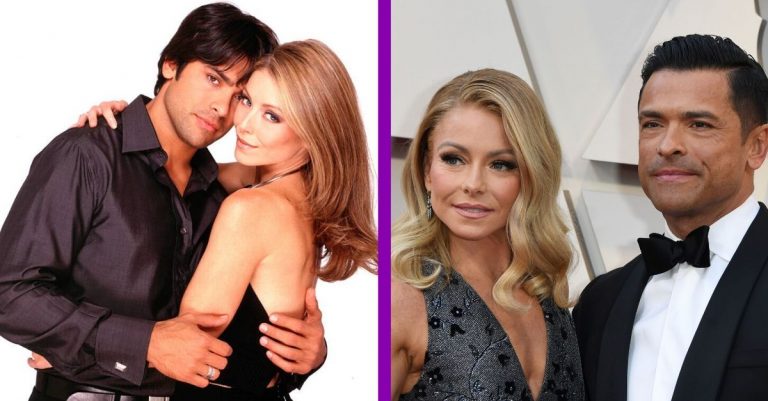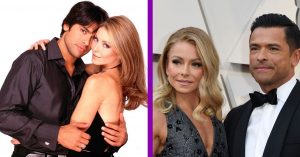 Kelly Ripa portrayed Hayley Vaughan as part of the All My Children cast. Ripa maintained the role from November 22, 1990 to December 18, 2002. Then, she briefly reprised it for the show's 40th anniversary. But since then, Ripa has kept herself busy on the television. Everyone now knows the famous duo of Regis and Kelly today because of their easy, natural chemistry. From 2002 to 2011, the duo hosted the Live! talk show. When Regis retired, Ripa took over and the show became Live! with Kelly.
Along the way, Kelly Ripa found love – thanks to her time with the All My Children cast. Ripa fell madly in love with Mark Consuelos, who played Mateo Santos. Their elopement was largely unknown to a lot of people, but the former colleagues are very openly infatuated with one another today. They're also very caring parents of their three children, which we see thanks to college stories. Most of their time ended up in SoHo, Manhattan but soon made an expensive leap to a $27 million townhouse on East 76th Street. Across the border, Ripa earned herself induction into the New Jersey Hall of Fame. But back home, stuck in quarantine, Ripa has gotten creative – all in the name of Live! – by raiding daughter Lola's wardrobe.
Actors like Cameron Mathison had a real knack for this line of work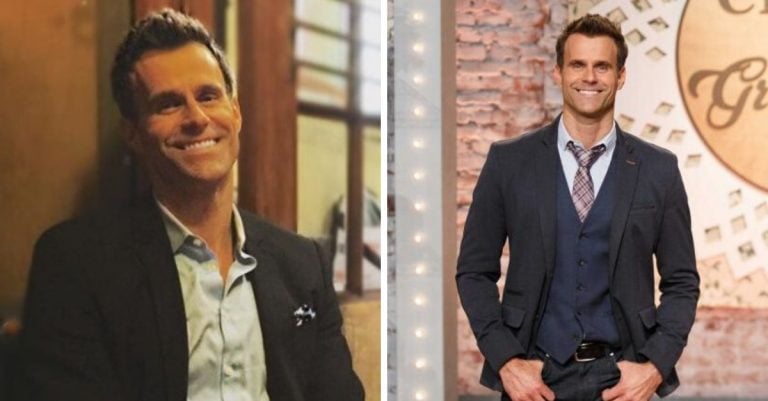 Cameron Mathison's own sizzling presence helped propel his career to continued success as well. Fans fell in love with him as Ryan Lavery. Then, viewers fell in love with him all over again when he competed in Dancing with the Stars in 2007. Using his experience as part of the All My Children cast, Mathison later went on to Hallmark movies. With the network, he starred on titles like Murder She Baked.
When not acting, his charisma shone through when he covered award events for Good Morning America. The hosting opportunities kept on coming for Mathison as everyone fell for his easy charisma and charming looks. He joined Home and Family as a co-host alongside Debbie Matenopoulos on July 26, 2018. This new position coincided with the series' seventh season.
Sarah Michelle Gellar working on passion projects over the years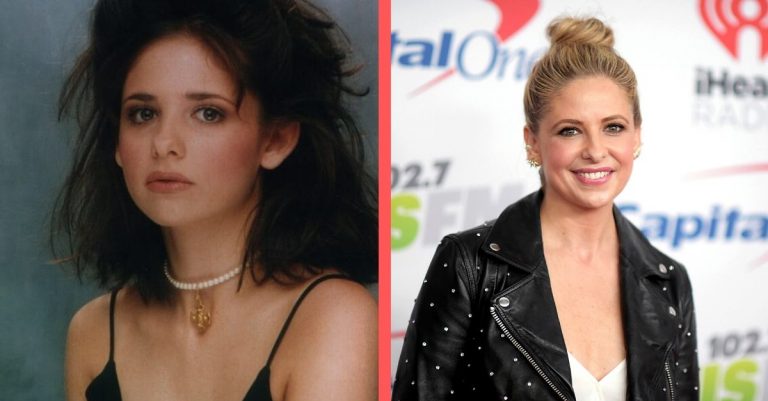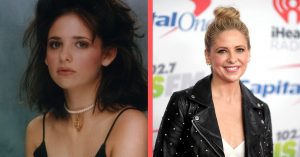 Sarah Michelle Gellar spent her time accumulating more and more recognition. Initially, she became famous for originating the role of Kendall Hart when part of the All My Children cast. Because of her skillful work, 1995 saw her win a Daytime Emmy in 1995 for Best Younger Actress in a Drama Series. From there, she landed a role on Buffy the Vampire Slayer and became a continual household name ever since.
Gellar saw a lot of success in all her entertainment-related work. She acted opposite the late and great Robin Williams for the CBS show The Crazy Ones. But she has delved into other ambitions: culinary ones. She started a food empire with the Foodstirs. The e-commerce and retail business started in 2015. Since then, the service specializes in selling baking kits to get families cooking together. Two years since the service's debut, she penned a cookbook, Stirring Up Fun with Food.