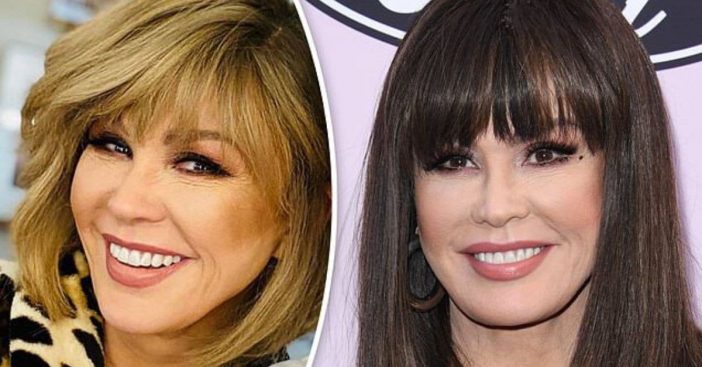 While the coronavirus pandemic is ongoing and non-essential businesses have closed down in many states, it's left many unable to get their hair done. Marie Osmond has shared how she's taking care of her hair during this time of quarantine. ET's Deidre Behar spoke to Osmond via video chat about that in addition to how she's been holding up during these strange and crazy times. All The Talk co-hosts have apparently been keeping in touch with messages and funny memes!
Marie shares that she's been FaceTiming with the hairstylist from the show for tips on how to care for her hair while she's off duty. "I called her up and I said, 'How does it look?' and she goes, 'You're right, you really can't do hair, can you?'" Marie says with a laugh. "She talked me through this. She made me pin this all forward in a ponytail, and she said, 'Now you pull it over your grays and then they can't see it.'"
How Marie takes care of her hair during the quarantine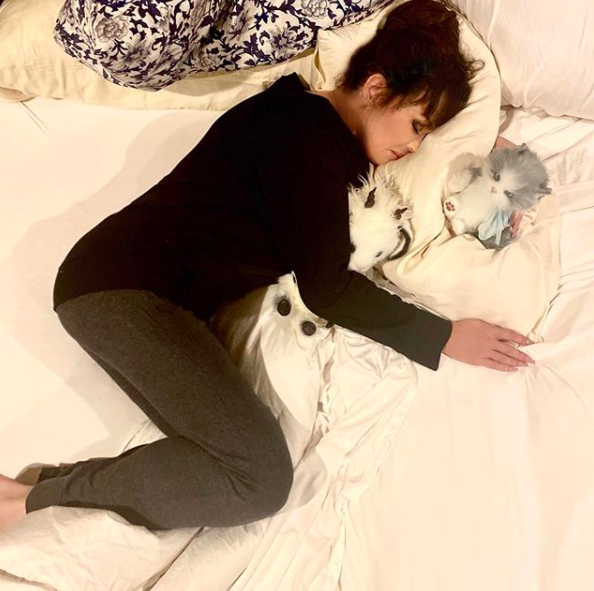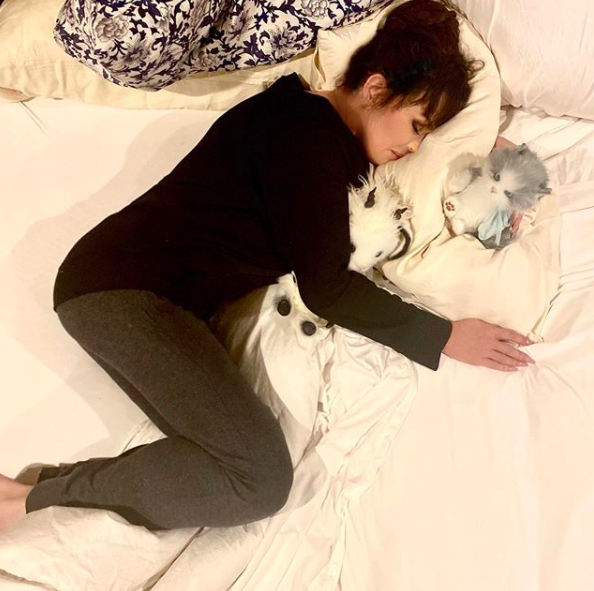 "She told me what to do," Marie continues. "It's fun because there's all kinds of ways you can hide things and do things that saves time and money, and right now when people can't go … I do know how to color my hair. I just don't have any of the coloring things here so she's sending me some."
RELATED: Kelly Ripa Shows Off Growing Grey Roots On Social Media
Marie is currently at her home in Utah with her husband, Steve Craig. They have both been self-isolating due to her husband having diabetes and Marie, herself, having immune system issues. "It's the first time we have been alone since forever," she shares, admitting that it's been nice to have some quality time together. "I have eight brothers and he has six siblings so it's like, I don't even remember not having a million people around and it's really fun. We have the best time."
Encouraging words during tough times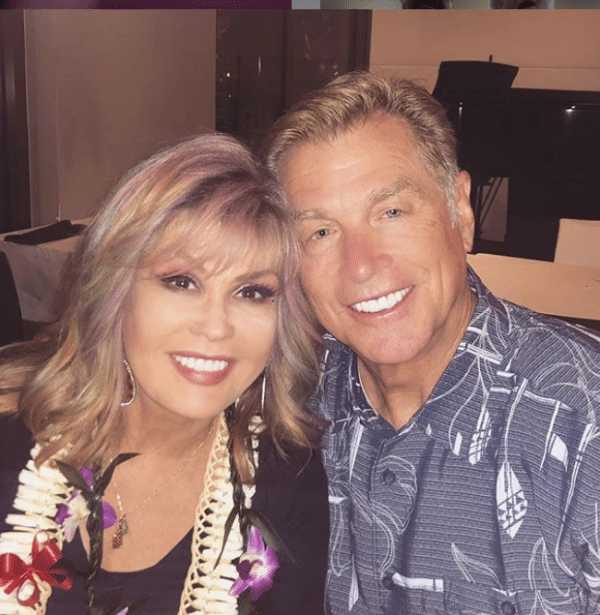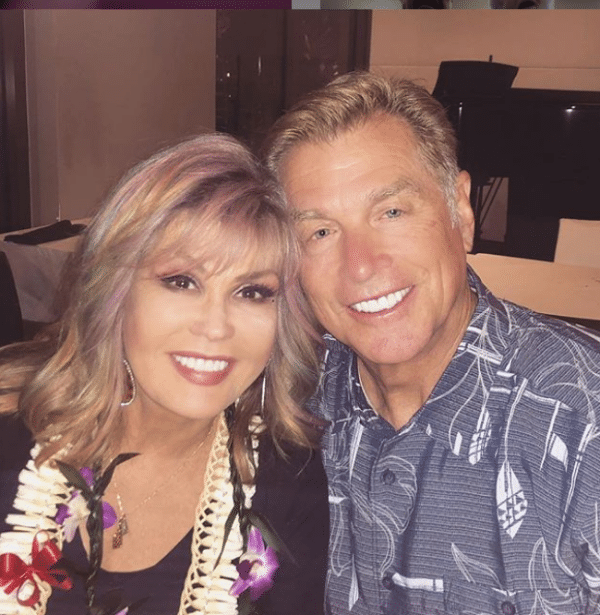 Marie also shares some comforting words during these weird times. "We know one thing is certain — change. Change will always be consistent, and sometimes during these changes is when you really hone in on what's truly important — time with your family, sometimes sitting still and being with yourself and saying, 'You know, I'm going to work on this.' It's a really good thing and sometimes I believe God gives us these things to get us to there again, because even with technology and moving so far forward, sometimes we need to take a few steps back and see what we've left behind and I think these are those moments."
She continues, "We're gonna get through this, and it's all gonna be OK. We're gonna have some stumbles along the way but we have to keep faith and hope, and love each other and serve each other — that's what's really going to get you through everything." Leave it to Marie to give us all some much-needed words of encouragement!
Until we have our regularly scheduled programming back, Marie and The Talk co-host Carrie Inaba are doing Instagram Live chats together. Check out a highlight from the most recent one!