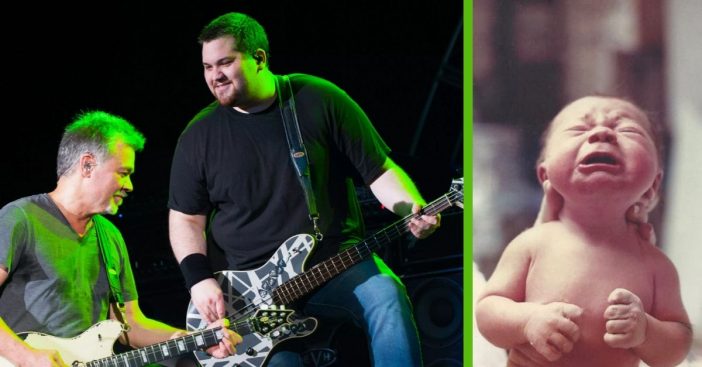 Though he's primarily celebrated for his skills at the guitar, Eddie Van Halen recently gave people other reasons to be happy thanks to him. He showed a capacity to really know just what to say and when. On Instagram, Van Halen wished his son, Wolfgang, a happy 29th birthday. He did so by sharing a picture of Wolfgang from the day he was born. Finally, he concluded with the caption, "The best day of my life. Happy birthday, Wolf! I love you so much! Your pop," ending with a heart.
Fans left comments that comment on the sweet message and adorable picture as well as make a few lighthearted jokes. One comment read, "Hey that's the same face you make when you jam on your guitar lol." Even though the picture only went up yesterday, March 16, it has over 38k likes. Read more to see why it's so popular.
The day Eddie Van Halen's son was born was the best day of his life
https://www.instagram.com/p/B9ycLo9gJGp/?utm_source=ig_web_copy_link
Witnessing the birth of his son and seeing the new baby was a unique experience for Eddie Van Halen. In fact, he dubs this occasion with newborn Wolfgang as "the best day of my life." The picture he posted corresponds to this momentous day, as it was taken on the very day of Wolfgang Van Halen's birth.
RELATED: Eddie Van Halen Celebrates 65th Birthday With New Photo For Fans
Wolfgang is the son of Eddie Van Halen and Valerie Bertinelli. Though all of us are very familiar with his father's ongoing fame, Wolfgang (nicknamed "Wolf" by his father) did not immediately know. Eventually, he saw his very own father on music CDs, and only then did the magnitude of his fame sink in.
But Wolfgang Van Halen is forging a musical legacy of his own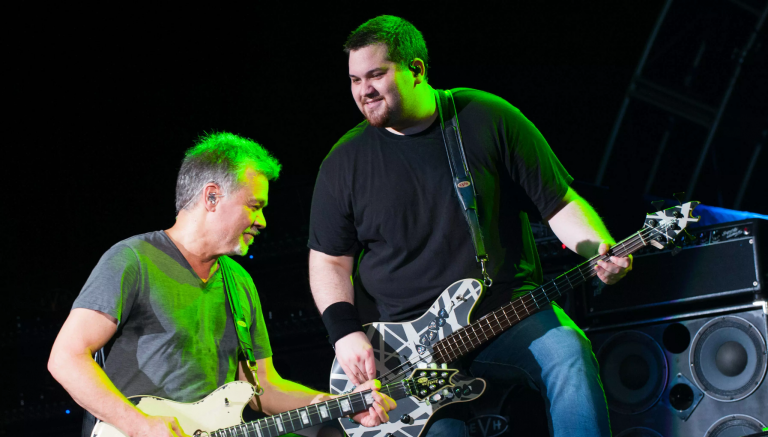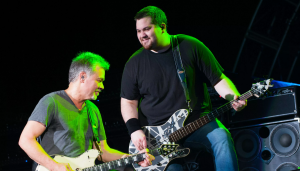 Wolfgang Van Halen was almost meant to pursue music. He was deliberately named after the famous composer himself, Wolfgang Amadeus Mozart. His father, of course, is the celebrated musician. And his own uncle, Alex Van Halen, is an accomplished drummer.
Over the years, Wolfgang balanced school and touring with Van Halen. He managed both, graduating in 2010 to complete his academics and still managing to appear in the video game Guitar Hero: Van Halen. The parts of his Instagram not dedicated to important people and events show impressive guitars. His page's description, "I do music," is a bit of an understatement, as he's currently the youngest member of Van Halen at 29 with no signs of slowing down.