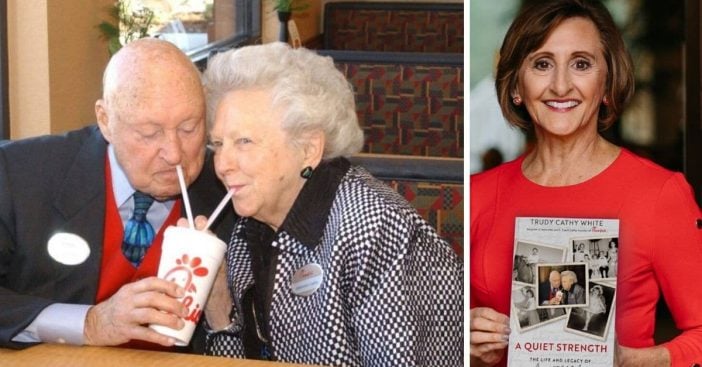 The daughter of the founder of Chick-fil-A wrote a book about her mother's legacy. Trudy Cathy White is the daughter of S. Truett Cathy and his wife Jeannette. Trudy said that most people don't know the true story about her parents, more specifically her beloved mom.
For instance, Trudy's book is called "A Quiet Strength: The Life and Legacy of Jeannette M. Cathy." She said that her mother was often called the "Chief Supporting Officer" for supporting her husband and the company so much. In addition, she also revealed that Jeannette lived by the phrase, "You can with God."
Chick-fil-A founder's daughter wrote a book about her mother's strength
According to the book's description on Amazon, "Chick-fil-A has become a national phenomenon over the past fifty years, forever changing the fast food industry in terms of food quality and customer service. Much has been written about Chick-fil-A founder S. Truett Cathy over the years, but the true, behind-the-scenes story of the Cathy family has never been told . . . until now."
RELATED: Want To Own A Chick-Fil-A? Here's How Much It Would Cost You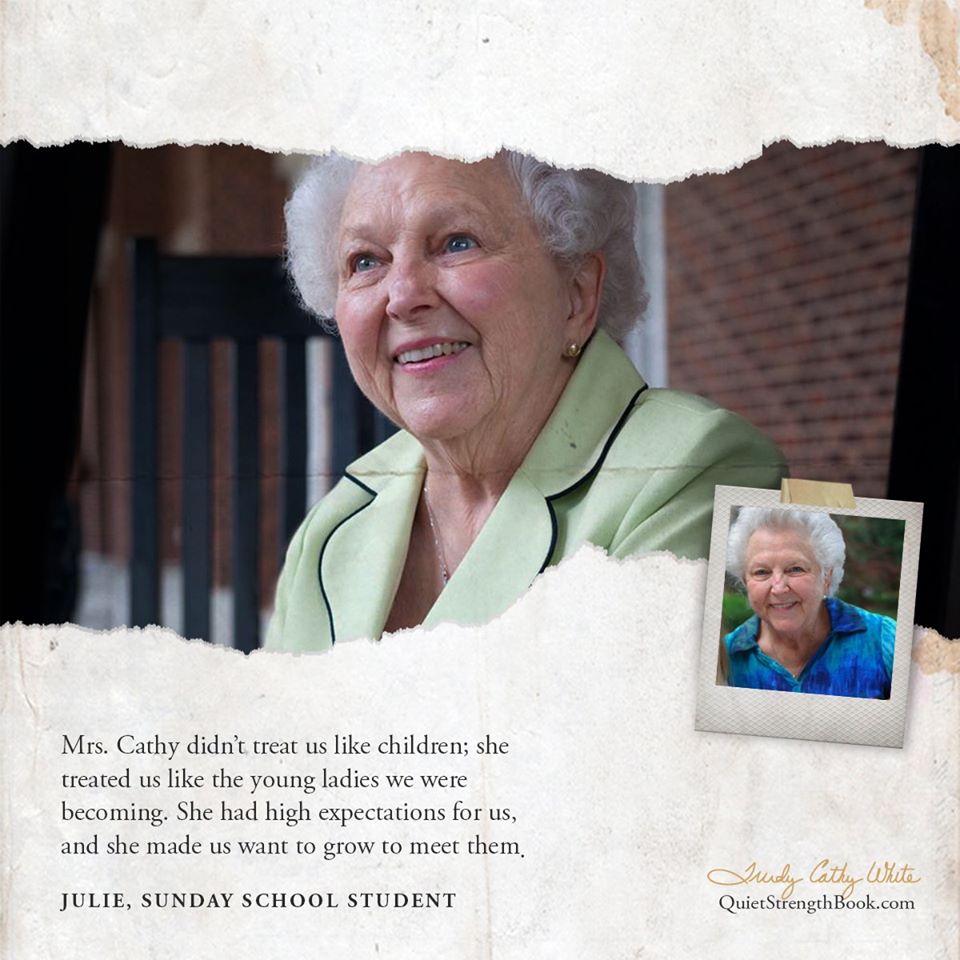 The book shares stories about Jeannette
It continues, "This heartwarming memoir presents Trudy's first-hand look at her mother's amazing life, including growing up during the Great Depression with a struggling single mother, being crowned the best dancer in Atlanta at age six, singing in church revivals all across Georgia at age eight, breaking tradition by attending both college and seminary as a woman in the 1940s, and helping found the most influential and fastest-growing restaurant chain in the country."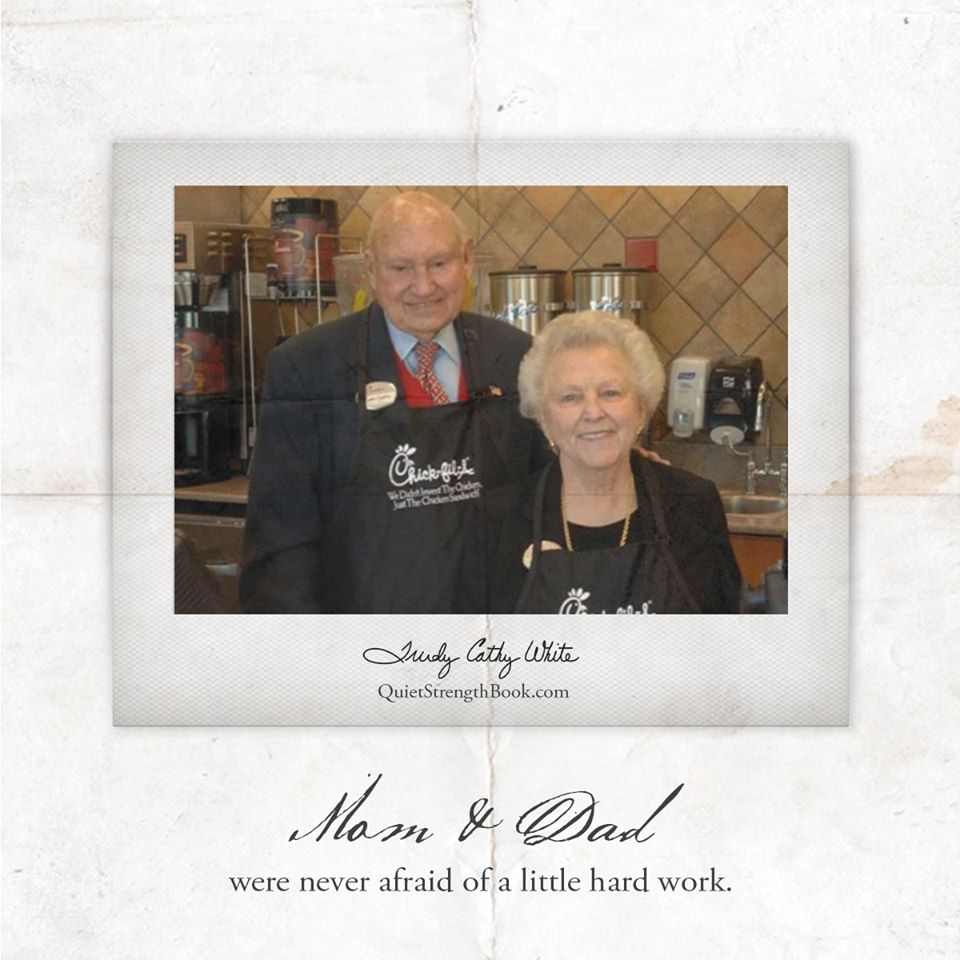 For instance, Chick-fil-A was founded in 1946. Now, Trudy and her brothers Dan and Bubba take care of their father's legacy. Dan is the CEO and Bubba is the senior vice-president of Chick-fil-A. Now, Chick-fil-A is one of the largest fast-food chains, and one of the only with a religious background.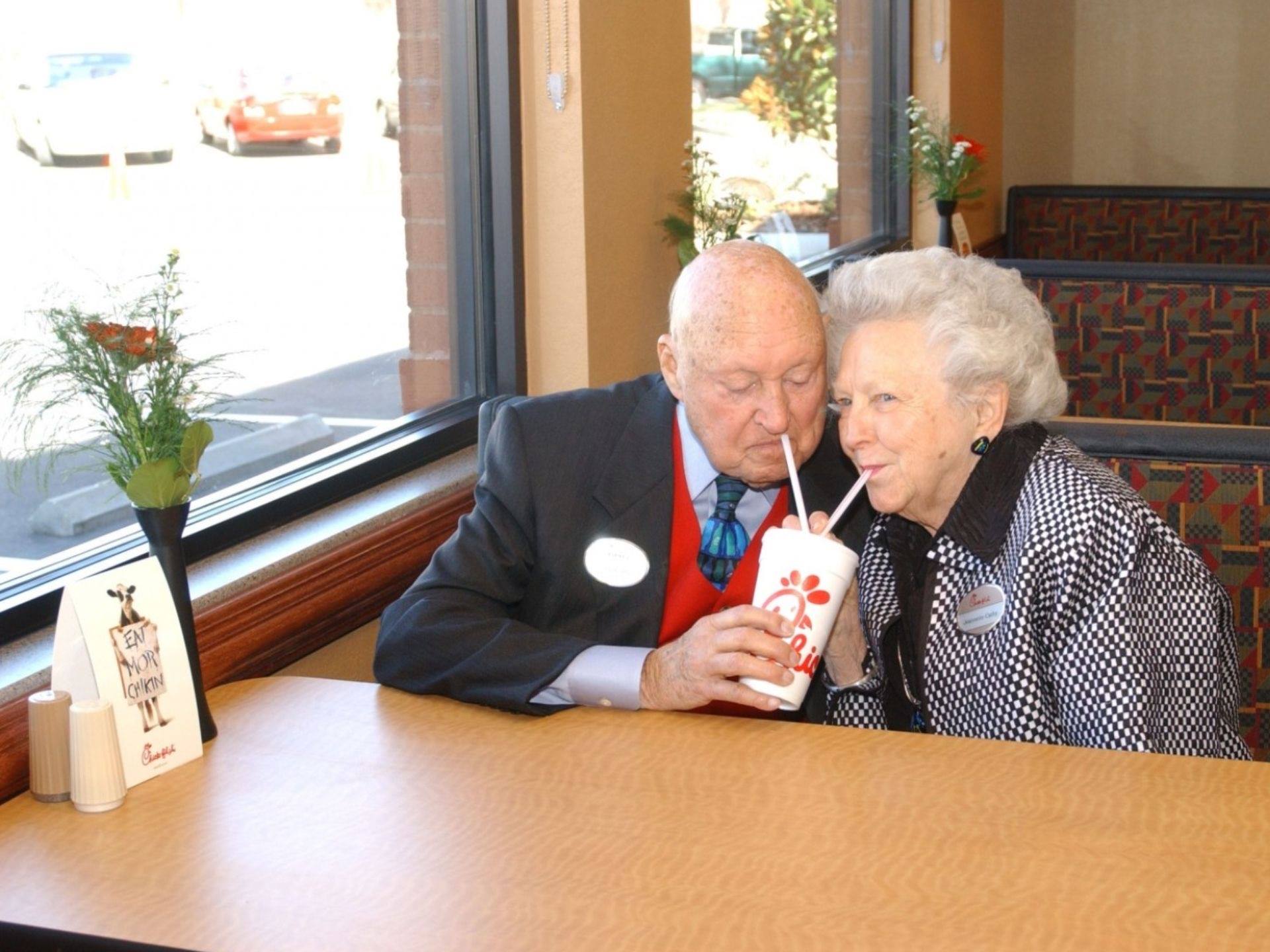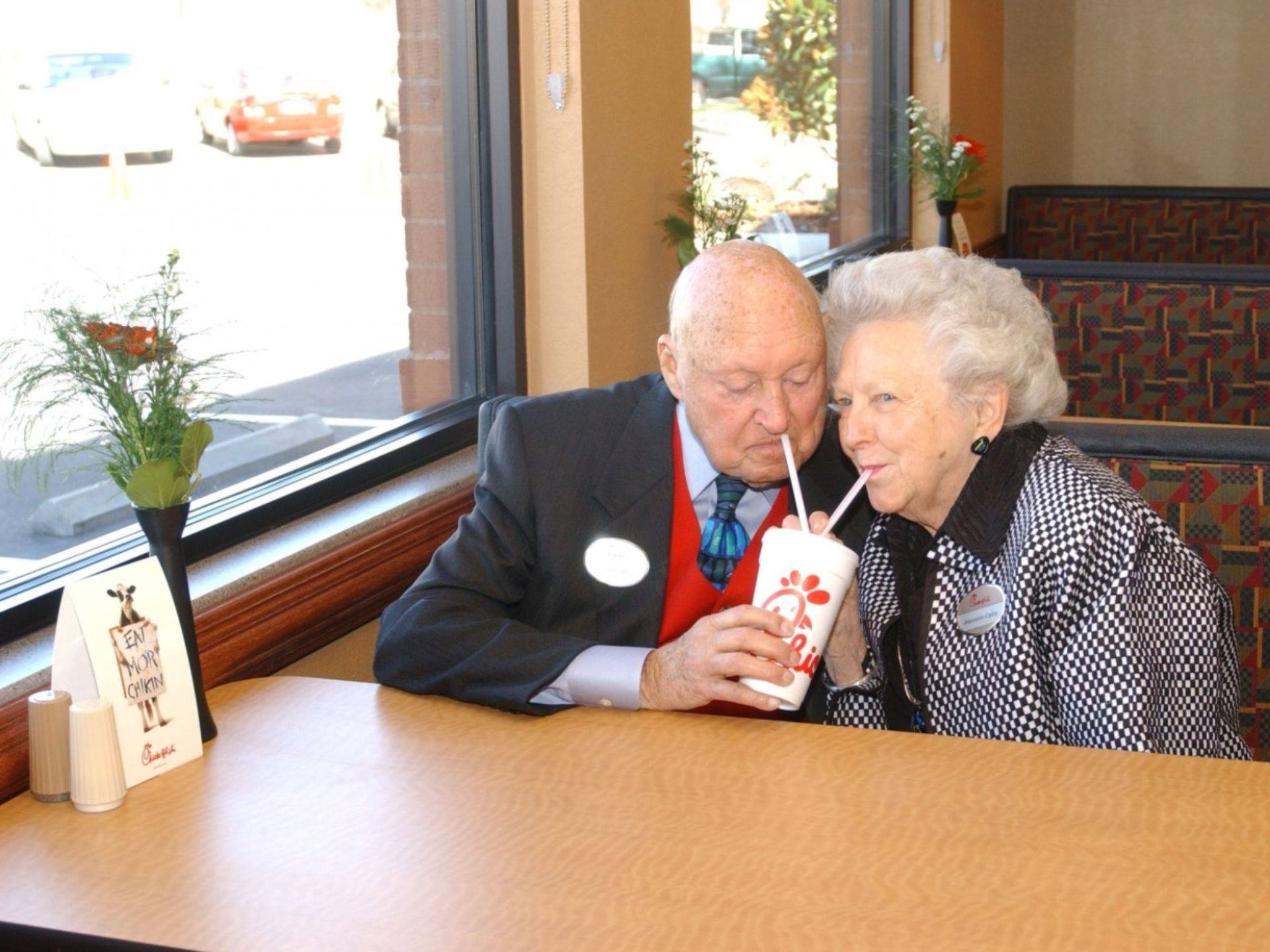 Learn more about Trudy
In addition, according to Chick-fil-A's website, "Trudy is the daughter of Truett and Jeannette Cathy, and like her father, she is a beloved leader, communicator, and entrepreneur. When she was just 19 years old, Trudy began working for the family business. She became an operator of a new Chick-fil-A restaurant in Birmingham, Alabama – making her the youngest Operator at that time."
In conclusion, if you're interested in reading the book, click here to order on Amazon.
Here at DoYouRemember? we ensure our readers receive the best content and products. If you make a purchase through one of our links, we may earn an affiliate commission.