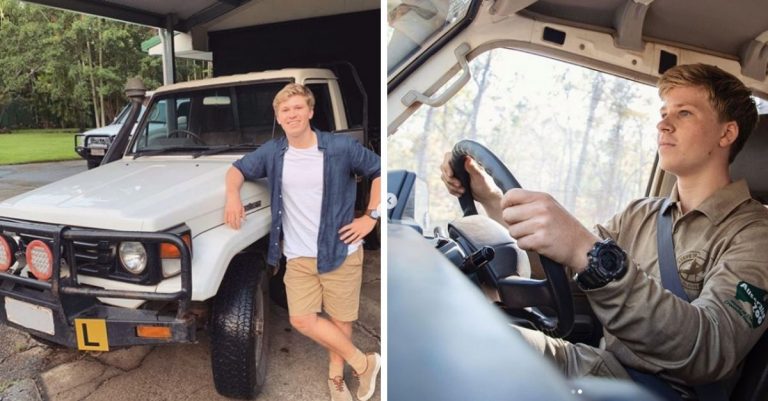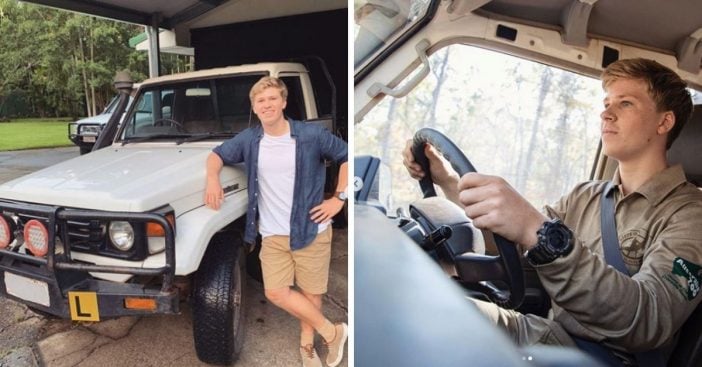 16-year-old Robert Irwin is officially learning to drive. And he's doing so by using his late father's car! He documented the new venture on his Instagram account. "Here we go! I'm so excited to finally start driving… and happy to be learning in the best car – Dad's old Ute!!" he captions the photo. He's standing right next to the car in one photo and he's driving it in the second photo.
Robert isn't the only Irwin to utilize Steve's car for learning the ropes of the road. Big sister Bindi Irwin also used her dad's car to pass her own driver's test. "It was wonderful to take my test in St George and pass the first time and in my Dad's giant old ute!" Bindi wrote back in 2016.
16-year-old Robert Irwin is officially learning to drive, best of luck!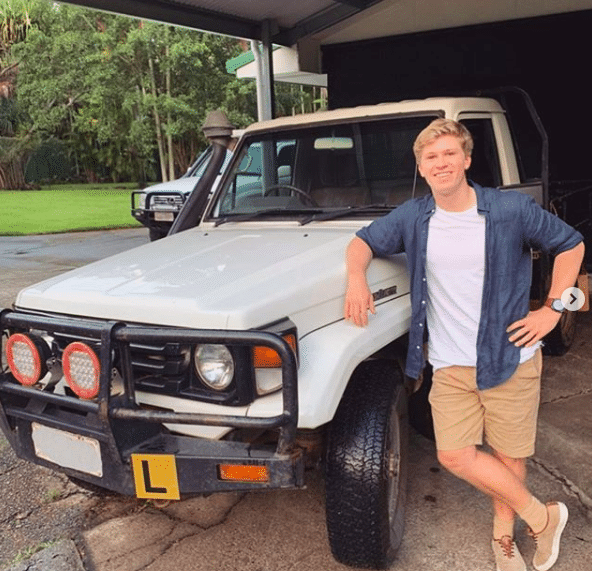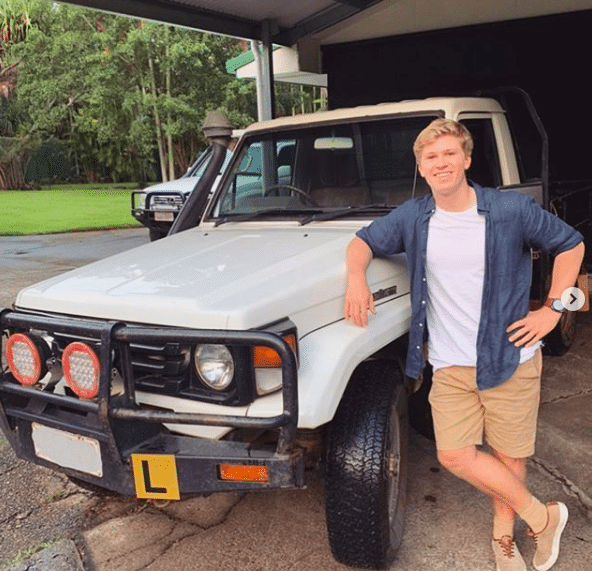 The Irwin family has been doing everything possible to uphold the Steve Irwin legacy. Back in November 2019, the family honored the late Crocodile Hunter on National Steve Irwin Day (yes, it's a real day)! "Steve Irwin Day is one of the most special days of the year for our family. Dad was the ultimate Wildlife Warrior and so ahead of his time — discussing climate change, habitat destruction and so many other environmental issues before they were as widely discussed as they are now," son Robert says.
RELATED: Bindi Irwin Shares More About Her Wedding & Baby Plans
"He changed the world and so many lives across the globe. For my family and me, we miss him every day, but are proud to keep his mission alive. It's wonderful to see so many people showing their support for his legacy."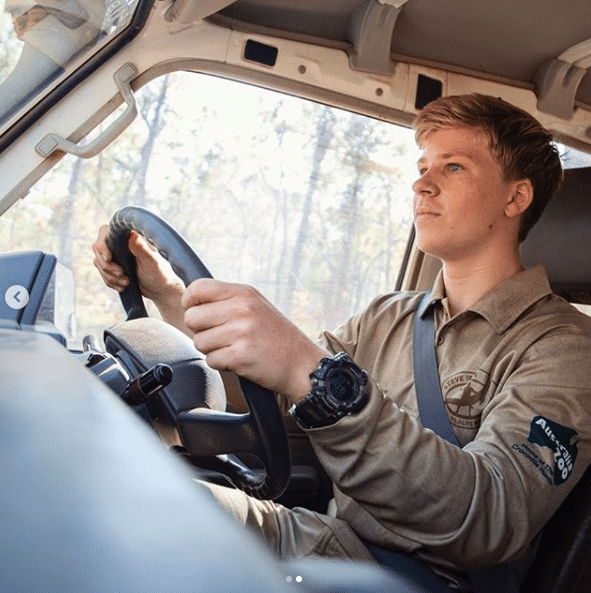 Robert is definitely taking after his late father, first with the legacy of wildlife conservation and now with driving! He is truly a mini-me of his incredible late father. Check out the video below and see for yourself how Robert has embraced the Steve Irwin legacy.