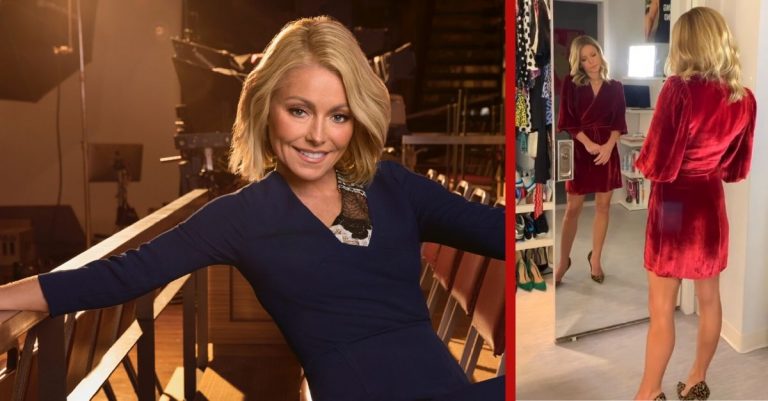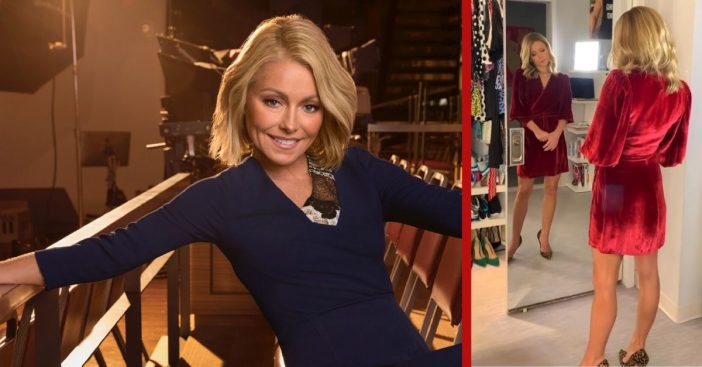 Actress, dancer and TV hostess Kelly Ripa always grabs people's attention. She boasts a charming appearance with a matching attitude. Her Instagram followers stay updated on her outfit-of-the-day segment. Each time, the 49-year-old shows off a new part of her wardrobe and explains its appeal. But this week, viewers told Kelly Ripa her dress looked more like a bathrobe. Elaborating, they also called it "not a good look."
Ripa was surprised – by a few things, actually. But her sentiments seemed relatively consistent with viewers. However, this does show how appearances can be deceiving depending on the angle of the picture or video. Ripa expected the dress to be longer, so the resulting outfit wasn't entirely intentional.
Fans thought Kelly Ripa's dress was a bathrobe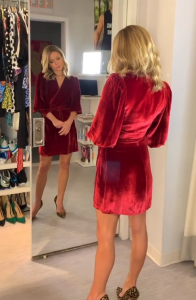 Unfortunately, Kelly Ripa's latest OOTD dress features a combination of features that – separate – are great, but together can be confusing. For example, plenty of shirts, blouses, and dresses feature a V-neck. Ripa's red dress is no different. But the way it falls, especially combined with the sleeve length and material, looked like another kind of outfit to fans.
RELATED: Wedding Dress Parties Are Now A Trend So Wives Can Wear Their Dresses Again
They let the actress know as much with comments on her Instagram. One reply dubbed it "Hugh Hefner's robe." Yet another felt the robe look just wasn't good for something that was supposed to be a dress. Another comment got a little more specific but stayed with the trend, writing, "Looks like a bath robe [sic]."
The length really threw everyone off – including Kelly Ripa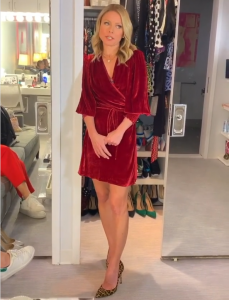 Fans practiced honesty as the best policy with their comments about the dress. One individual who mentioned its likeness to a robe also added, "too short…not a good look." Naturally, the dress falls at the middle of the thigh. For some, this was too high and earned the simple comment of, "No." Is that too short? Would a different style of dress work better, or would that still be too short? Does it matter?
But ultimately, Kelly Ripa herself noticed the dress length and was rather surprised by it herself. She also made a point of mentioning it openly right from the start. "I expected it to be, like, a midi," she said immediately. After seeing it, she added, "And it's a M-I-N-I." When first looking at pictures, Ripa did not expect it to be that short and went into this anticipating something longer. Maybe that would have changed the whole style. Watch her OOTD session below and judge for yourself.
View this post on Instagram