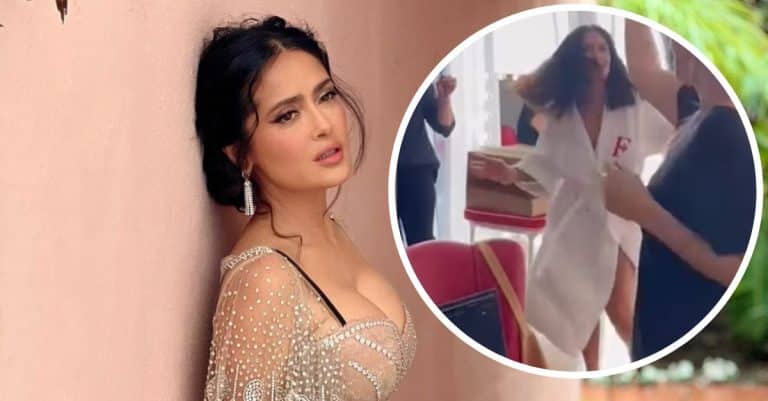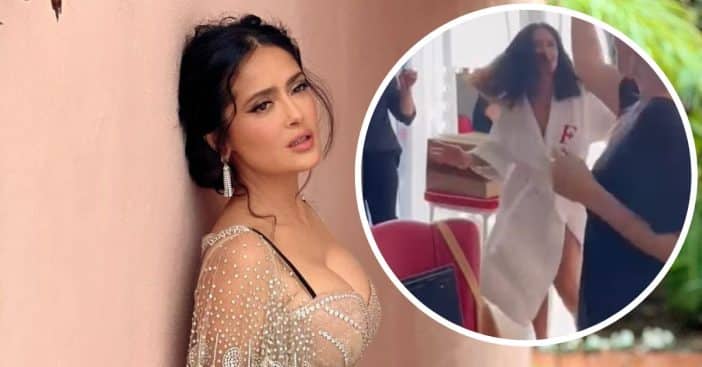 Salma Hayek hit 24 million followers on Instagram earlier this week, and to celebrate the milestone, she posted a video of herself doing a happy dance. "24 million followers, 24 million reasons to smile. Thank you all for joining me on this wild ride!" Hayek captioned the video.
However, while in the happy mood with her bathrobe on, Hayek accidentally flashed her unclad body. Her upper thigh region was blurred in the post as she moved and twirled excitedly.
Hayek also wished 'Magic Mike' director Speranza happy birthday in sultry post
View this post on Instagram
In the spirit of celebration, Hayek also wished her friend and director, Speranza, who was present in the video, a happy birthday. The Magic Mike's Last Dance actress appeared to be getting her hair and makeup done before getting up to dance with the celebrant in the video.
"I cannot contain my excitement and gratitude. P.s happy birthday," she added, tagging Speranza. Hayek posted the sultry clip following another in a yellow bikini as she got in the ocean. "Every time I need to feel renewed, I jump into the ocean," she captioned the post.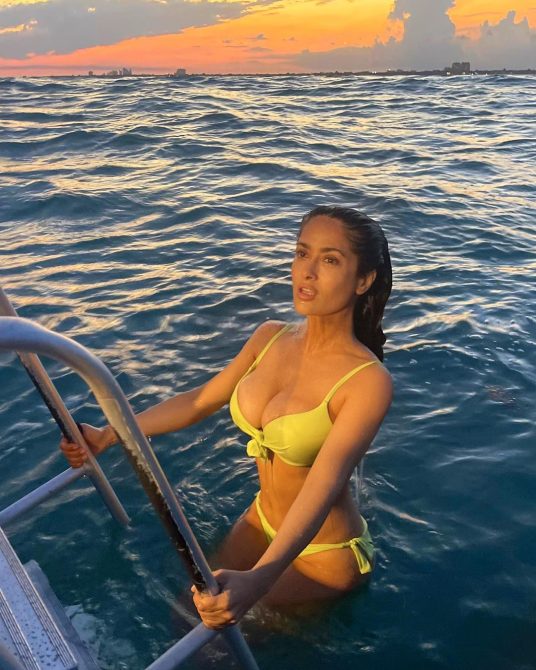 Hayek confessed that her husband is 'not a jealous man'
Hayek is known for flaunting her hot body, and her fans are always glad to see her show it off. "Looking this young at ur 50s should be illegal like what," someone commented on one of her recent posts. "Thought this was a throwback!" another added.
While on the set of Magic Mike's Last Dance, where Hayek co-starred with Channing Tatum, the actress had to make friends with male strippers. Hayek explained that her husband had no problem with her role and its requirements, as he is not a jealous type.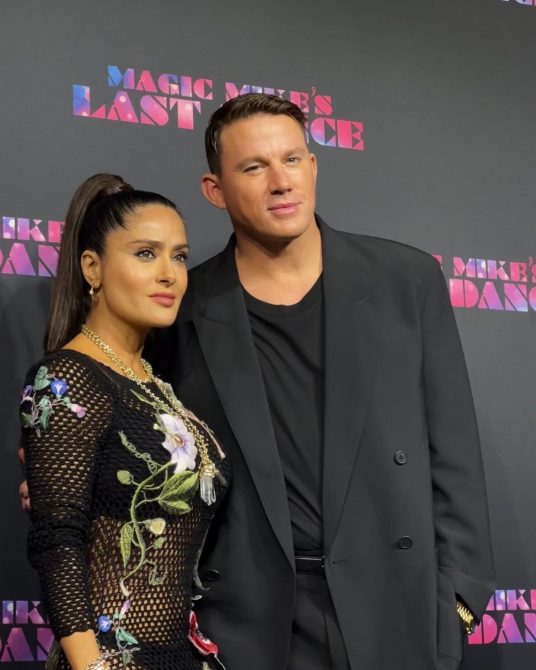 "I used to call him all the time and say, 'Oh my God, I feel so bad,' because I had this predisposition about how the guys, the strippers, were going to be. But they're not. They're lovely. They're such great guys," Hayek recalled. "And [my husband] goes, 'Oh God, you're becoming best friends with the strippers, aren't you?' And I said, 'Yes!'"