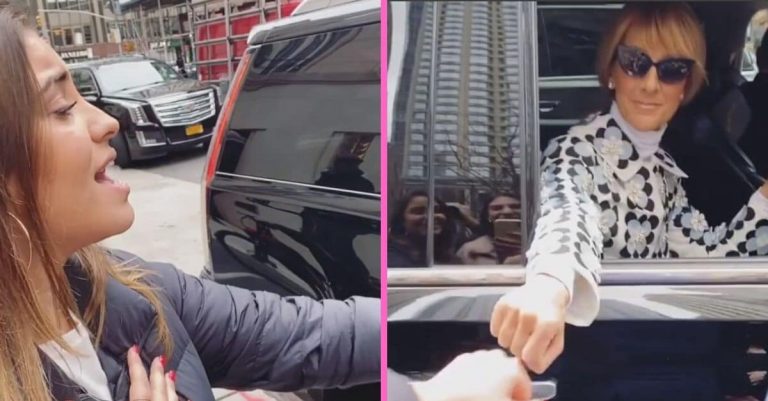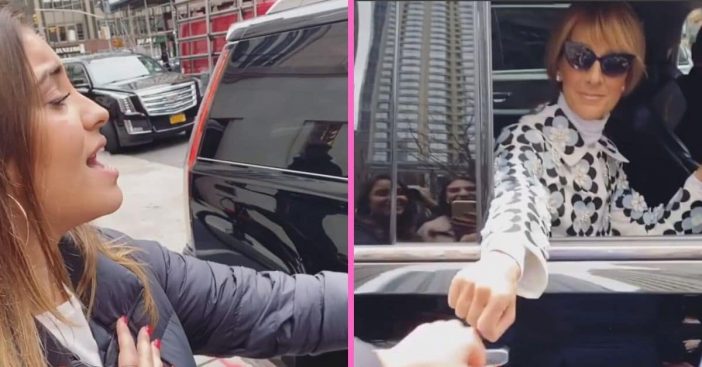 Freida Solomon hopes to become a famous singer one day. She was on the streets of New York City when she spotted Celine Dion. In hopes of getting her attention, Freida started singing Celine's song "I Surrender"… to Celine!
Freida spotted Celine in a stretch SUV in front of the Four Seasons hotel. As she started singing, Celine heard the song and asked her driver to stop so she could listen. After Freida was done singing, Celine gave her a fist bump and thanked her for the special moment.
Aspiring singer serenades Celine Dion with "I Surrender" on the street
https://www.instagram.com/p/B9SMq3fFWXs/
The clip has now gone viral on social media. Freida told Celine, "You've sung for me my whole life, so I wanted to return it." She also admitted that she wasn't planning to sing for Celine. She was just hoping to meet her after she spotted Celine outside the hotel.
RELATED: WATCH: Celine Dion Recreates Her Iconic '90s Music Video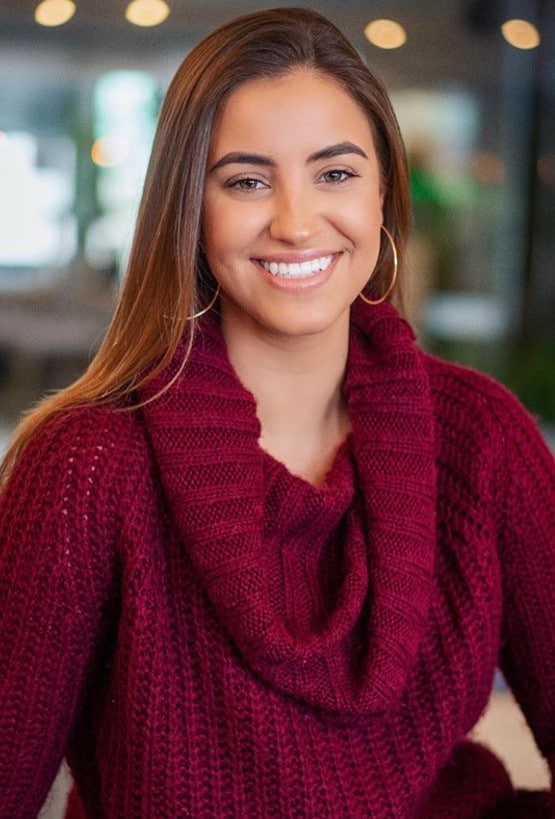 Freida said, "When she went into her car and closed the door, I knew I lost my chance at speaking to her. But then I asked her to roll down her window, which she did. I told her how I grew up listening to her sing with Andrea Bocelli and how she's been an icon in my life, and out of nowhere, I started singing 'I Surrender,' one of her most famous songs."
Watch the performance and Celine's reaction below: