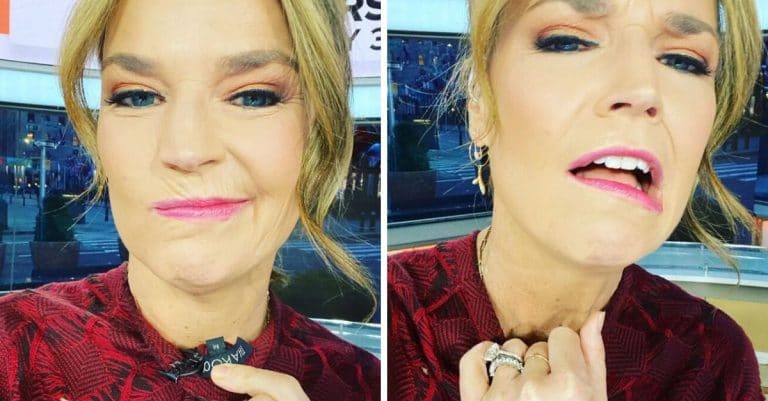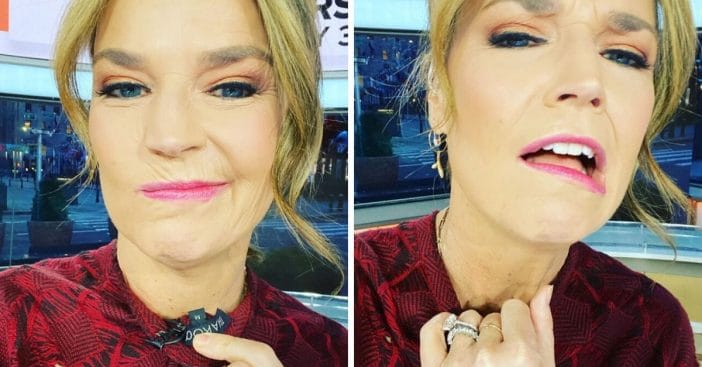 We've all been there. You get up early, put on your clothes and realize later that something is on backward! Yet, for most of us, that doesn't happen when you're appearing on television. TODAY's Savannah Guthrie had her dress on backward on the show but made the best of it.
She revealed the mistake on air, and then again on her Instagram account. She explained that she had been awake since 3:30 am and when she realized it was on backward, it was too late to change it! So, she went on television anyway. However, it really wasn't noticeable until she showed the tag in front of the dress.
'TODAY's' Savannah Guthrie wore her dress backward on the show on accident
Savannah shared two photos on Instagram to document. She wrote, "Put my dress on backwards and too late to change it so now I'm like ➡️" The first photo shows the tag in the front when it should be in the back. The second photo shows Savannah looking pained.
RELATED: Hoda Kotb And Savannah Guthrie Sang "Jolene" In Front Of Dolly Parton
At least she has a sense of humor! Savannah recently returned to the TODAY Show after having eye surgery to fix a tear in her retina. She said it was a very difficult recovery process and she is extremely grateful to be able to see again and be back on the show.
Savannah opened up about the surgery on The Dr. Oz Show. She said, "Over time, I started to wonder, well, what's going on here? Is this really going to get better? And, the very last day before I had the surgery, was probably my darkest moment. I'd been living with it, three weeks doing the show, not be able to see out of one eye. I could feel that my vision just started to close in and it started to get black."
We are glad that Savannah is doing better and love how she entertains us on TODAY!
We couldn't even tell that @savannahguthrie has her dress on backward this morning! pic.twitter.com/zxtljDBKZg

— TODAY (@TODAYshow) January 30, 2020