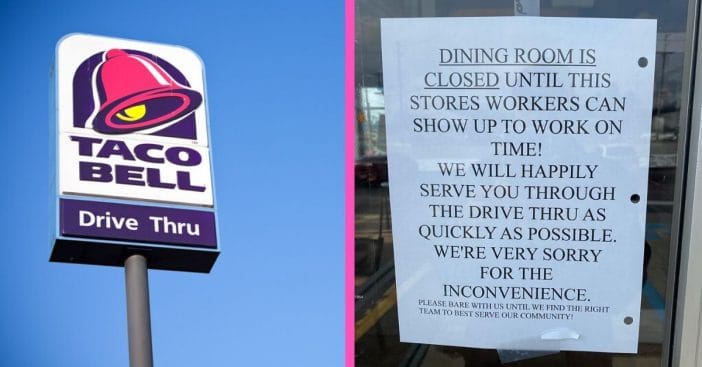 A Taco Bell in Ohio attracted some mixed reactions after its latest actions. After employees showed up late, management apparently erected a sign calling them out. One restaurant visitor saw the notice, took a picture, and shared it on Facebook.
The sign reads as follows: "Dining room is closed until this store's workers can show up to work on time! We will happily serve you through the drive-thru as quickly as possible. We're very sorry for the inconvenience. Please bare [sic] with us until we find the right team to best serve our community." Now, people continue to share their opinions. They are not always favorable.
After the letter went viral, people shared their opinions
Quickly, people weighed in on their thoughts after they saw the sign. Paula Duhon Boss, the visitor who shared the photo on Facebook, received over 180 reactions to the photo. Other outlets picked up on the news and further spread the word. Over a hundred people have shared it since it went viral on February 9. But the comments really tell the full story.
RELATED: Shawn Johnson Helps Baby Drew With Her First Flip, Mom Shamers Have Something To Say
Yahoo reports some mixed reactions. One individual wrote, "Im [sic] dead to me this is hilarious." Boss, meanwhile, spoke to Fox News to share her opinion. She too was amused but felt "management had no right to say that about their staff to the public." Another commenter on Facebook expressed a view somewhere in the middle, writing, "I wouldn't say that's the best way to address this situation… but ok." Other commenters in the same thread took it as a sign of the times and a way to call out "lazy" and "entitled" employees.
The Ohio Taco Bell as since apologized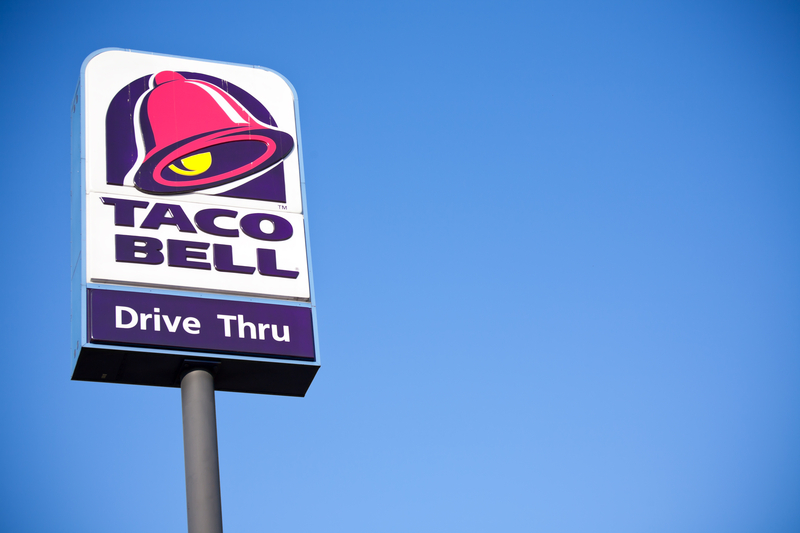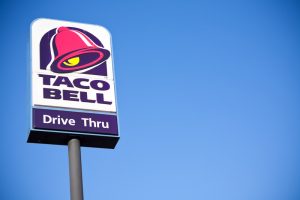 After the incident gained coverage, the Fairlawn, Ohio Taco Bell apologized. Initially, it closed down the eating area and showed the sign for any customers to see. But because of the mixed responses and criticisms, a spokesperson came forward to denounce the actions. According to Fox News, the spokesperson issued a statement saying, "The posting of this sign should not have happened, and the team was immediately re-trained on proper protocol. We can confirm that the dining room reopened within an hour, and we apologize to our customers for any inconvenience."
The station also brings up a string of other unsavory incidents associated with the restaurant chain. Boss herself stated, "bad service is an understatement" at that location. Additionally, there have been some arrests involving employees causing property damage.