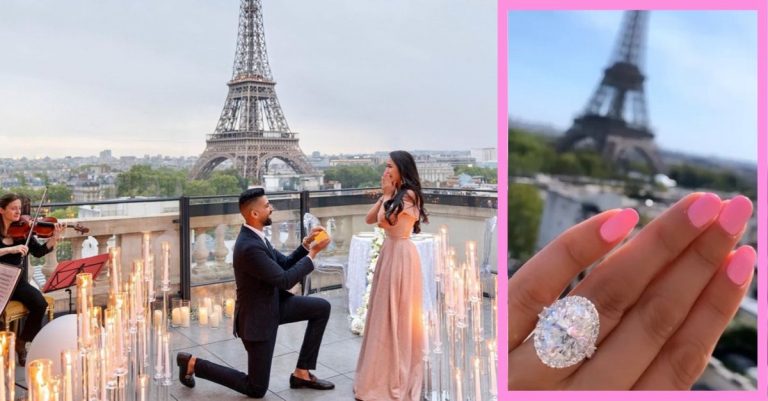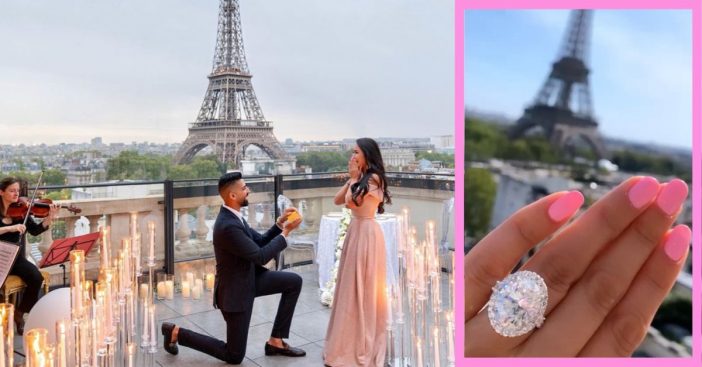 Instagram influencers enjoy a broad audience to view their content and support their work. But sometimes that significant spotlight brings some intense criticism. Travel blogger Laura G became the focus of a fresh wave of shaming after posting a picture of her engagement ring.
The ring in question was given to her by her fiancé Dhar Mann. The proposal came after an elaborate proposal spread out around Paris. Dhar sent Laura on a scavenger hunt which led her to the Eiffel Tower. It was in front of this iconic landmark that he proposed. Finally, he presented the piece of jewelry, featuring a large diamond wider than Laura's finger set on a thin glittering band.
A ring whose size is matched by the grandness of the proposal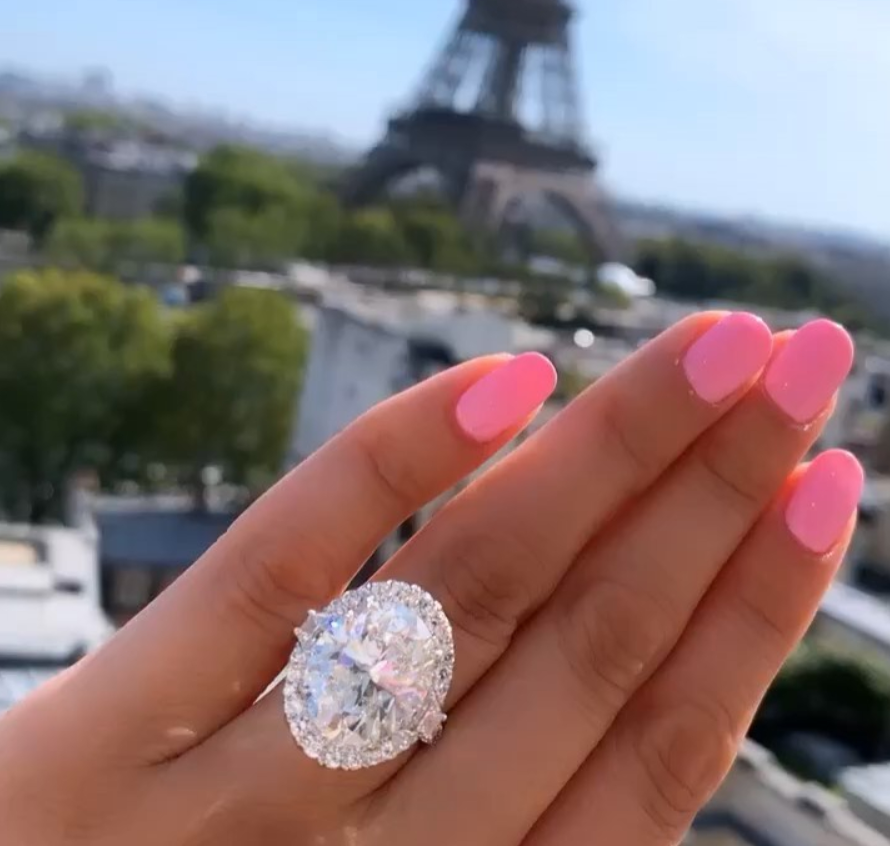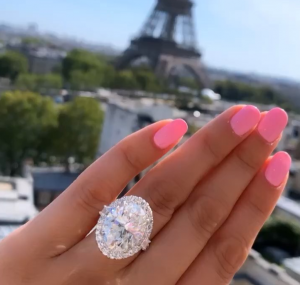 The surprises did not start or stop with the ring. The scavenger hunt through France lasted a week. But even before this, Dhar wanted to further spoil "The One" for him who gave him "goosebumps all over his body." Their immediate "special connection" drove Dhar to buy them a place in Los Angeles. He further treated her to a shopping spree in Beverly Hills. The couple visited Disneyland before heading to Paris.
The setting of Dhar's proposal was especially idyllic. Roses covered the private terrace while a string quartet made the proposal a melodious affair. A private meal end-capped the celebratory evening with the two officially engaged. The Instagram influencer was overjoyed.
Backlash as big as the diamond on her ring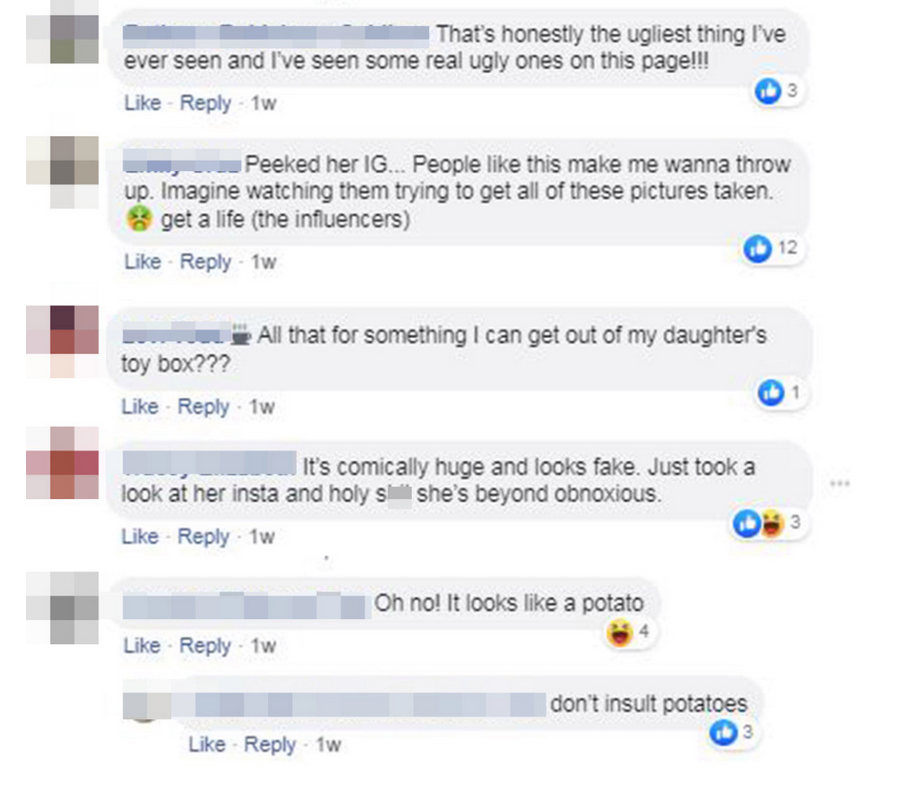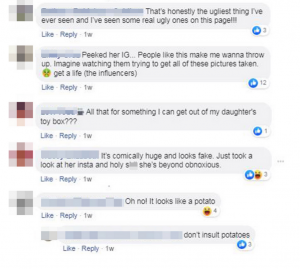 Not everyone had a positive reaction to the couple's engagement. Specifically, pictures of the ring grew criticism from Laura's pool of 1.8 million followers. On multiple platforms, Laura's ring was likened to cheap prizes at games, called outright fake, and more.
If not the legitimacy of the ring, the appearance was also targeted. Many claimed the size of the diamond was excessive and tacky. Those who followed the story thought the whole setup was out of touch with the rest of the world. Most of the shame, however, was directed at the ring.
The big picture after the big proposal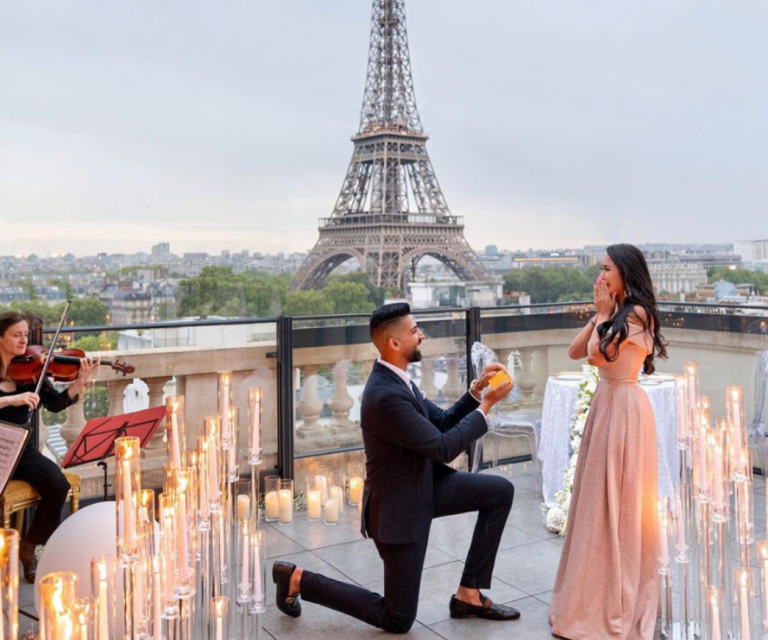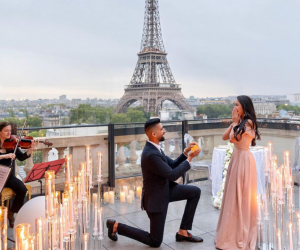 Events such as this beg a few questions. An engagement is a time for celebration and joy. However, when this couple shared pictures of their happy day, their wide audience responded with disapproval. But is there something to their claims? Is there an amount that is simply too much? Does that give anyone the right to comment on those enjoying their taste in proposals?